Warm days call for lighter dishes, filled with lots of vegetables and herbs- one of my all time favourites is pasta, like this penne with feta pesto, courgettes & corn.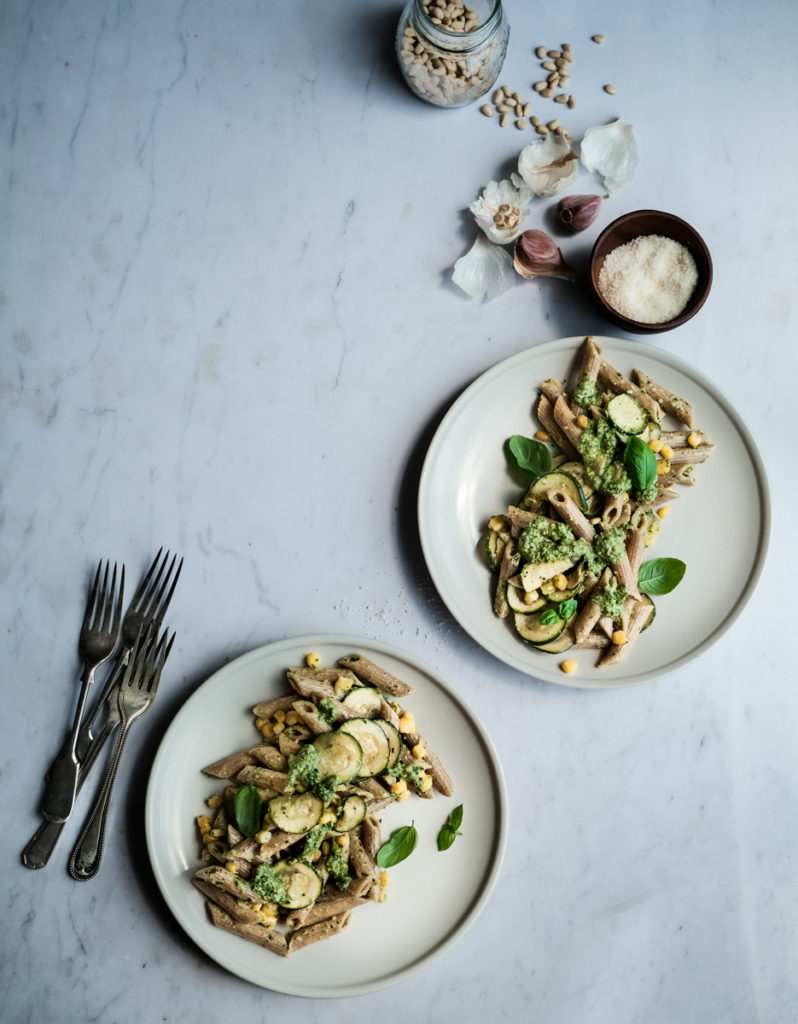 I love everything about pesto– from its gorgeous colour and irresistible creamy texture and perfect saltiness, to the wonders it can work on any dish it is added to. The few times I've used store-bought varieties have left me utterly disappointed. Nothing can compare to a jar of the homemade kind, which is not only a child's play to make, but also offers almost countless possibilities for additions and variations. And since I always have a pot of basil by my kitchen window, fresh greens and cheese in the fridge and nuts in my cupboard, there's always lots of pesto experimentations to be enjoyed.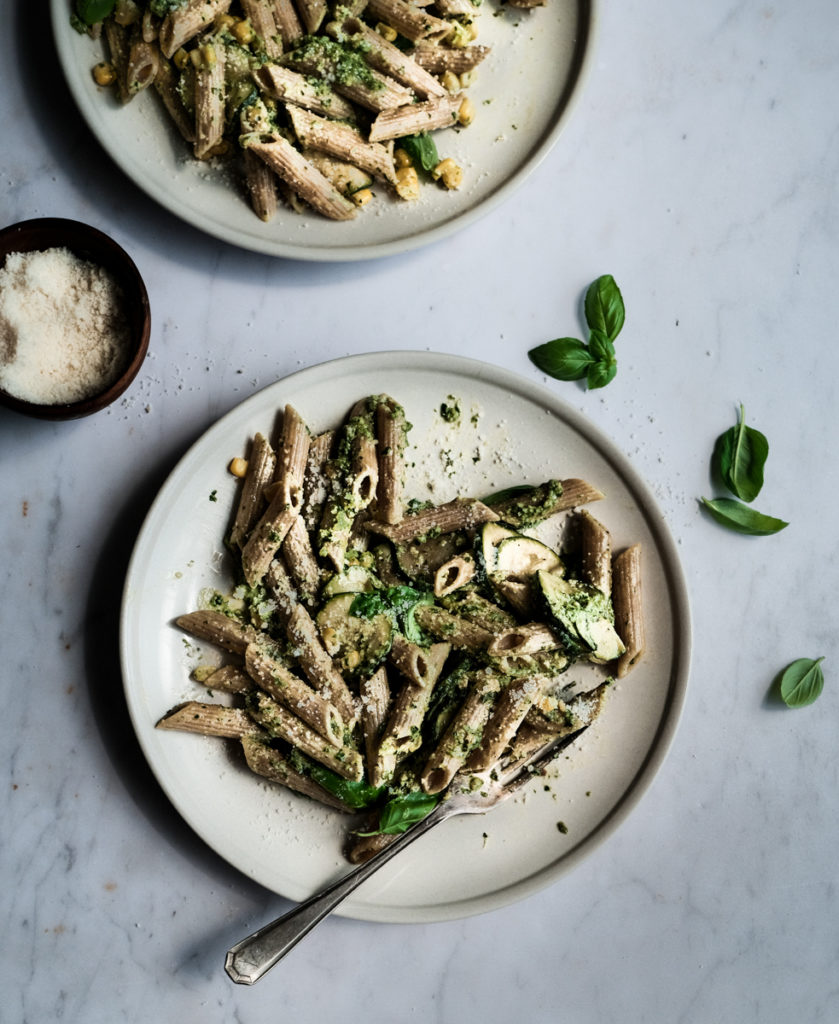 This one is quite straightforward, with feta instead of parmesan, which adds a delicious extra creaminess to the sauce and leads me straight into summer- as I always associate feta with warm weather and the freshest dishes. You can use pistachios, which add a dash of lovely colour, but I've gone with the traditional pine nuts here.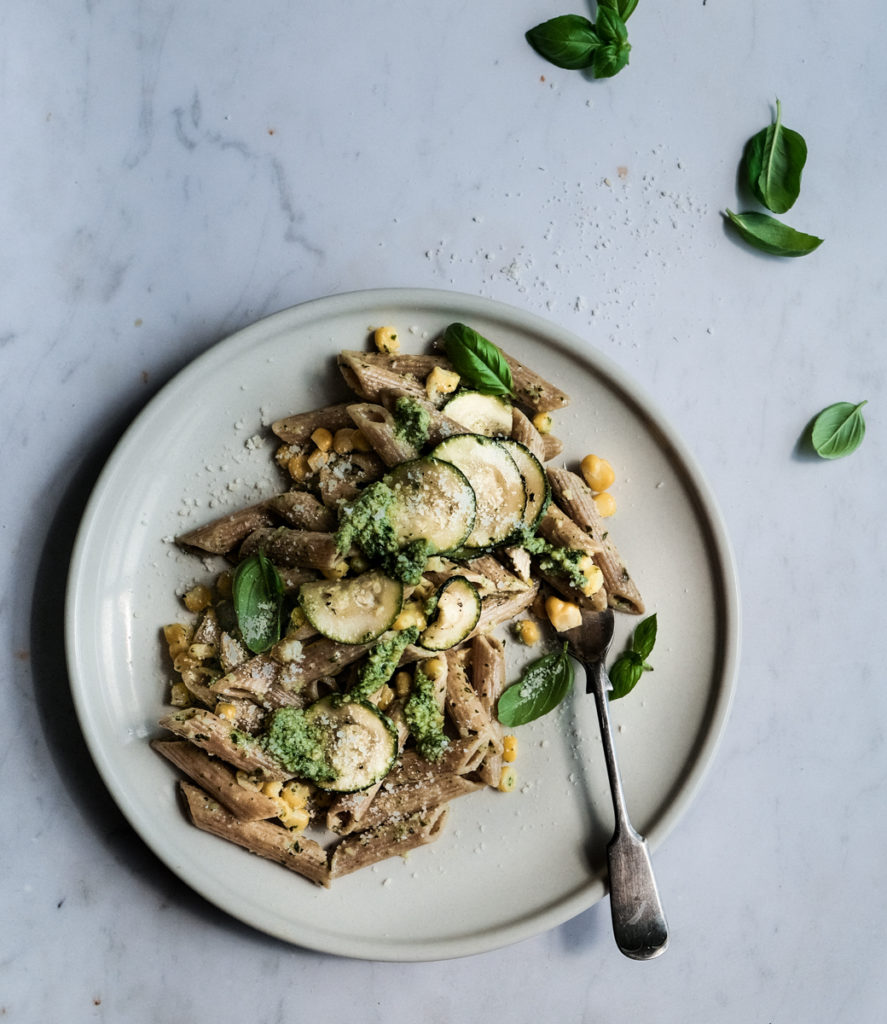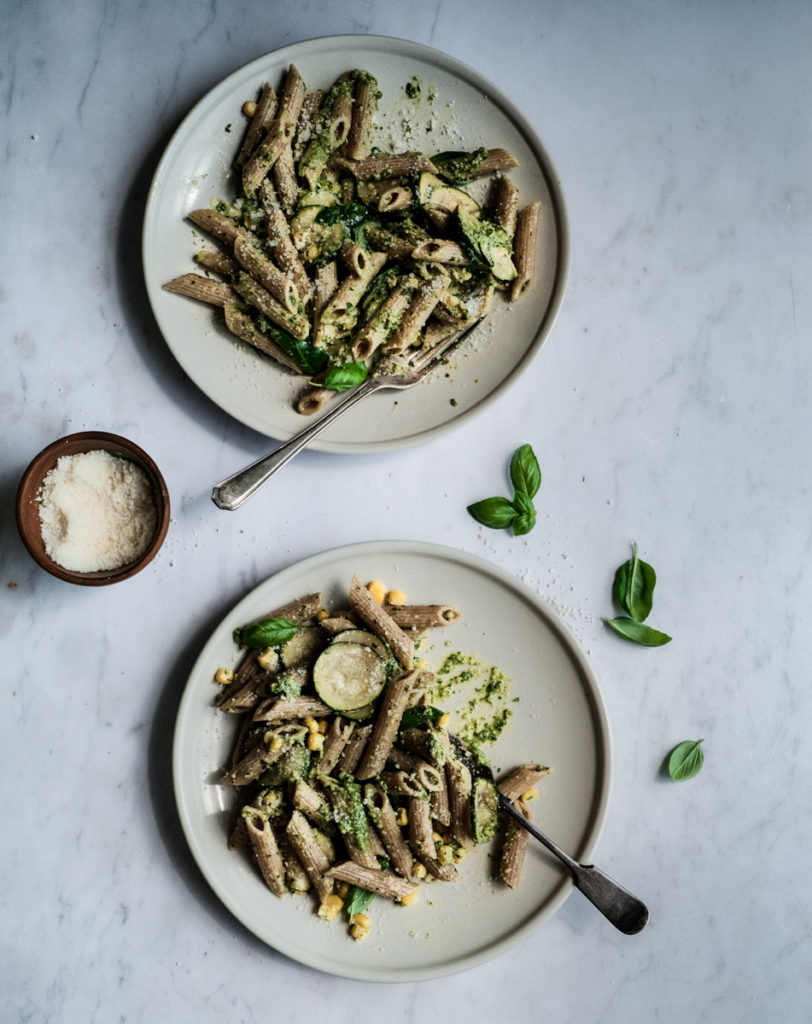 You can simply toss this with al dente pasta and be good to go, but come spring and summer, I always crave more vegetables, so I added sautéed courgette and corn which add a slight crunch and sweetness to every bite.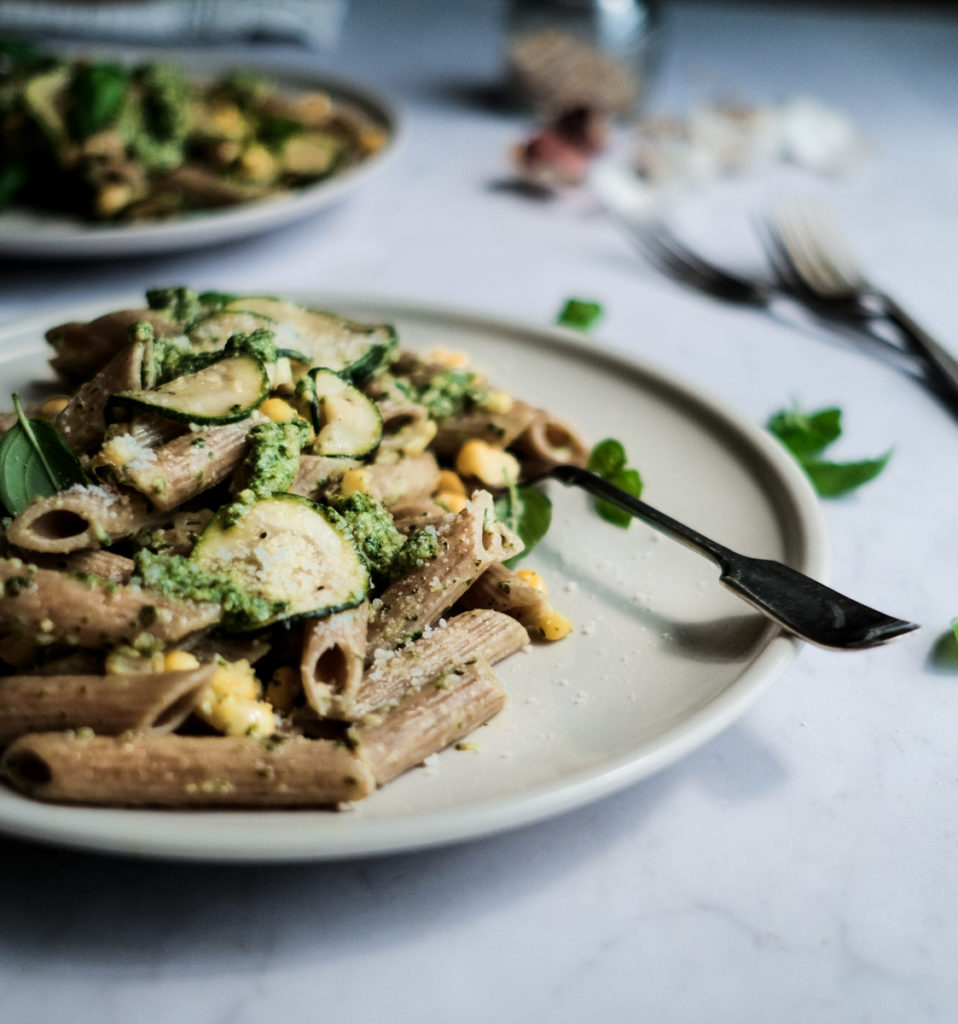 *I recommend doubling the pesto quantity and keep the rest either in the fridge for a few days, or in the freezer for up to a month (defrost in the fridge overnight); apart from pasta, it's a treat served with roast vegetables, fish and chicken, or simply added to a sandwich.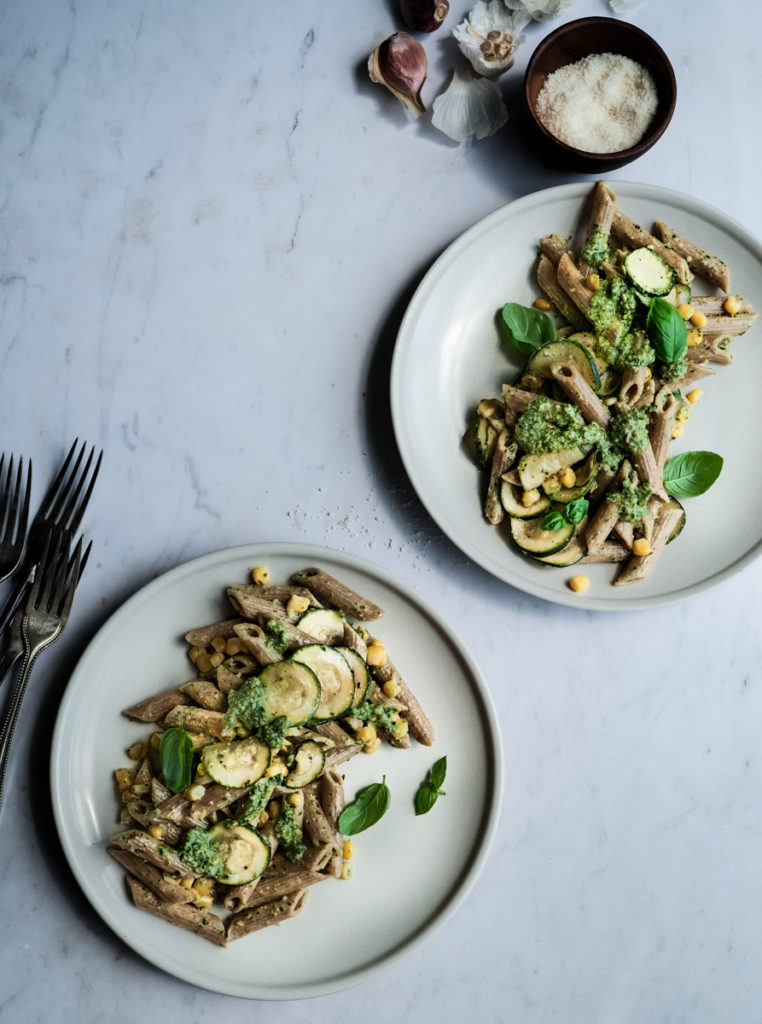 Penne with feta pesto, courgettes & corn
WHAT
for the pesto:
40g fresh basil (you can substitute some of it with baby spinach or rocket)
80g feta
25g pine nuts
1 fat garlic clove
100ml extra virgin olive oil
for the pasta:
350g wholewheat pasta
1 large courgette, thinly sliced
1 tablespoon olive oil
a pinch of sea salt flakes & freshly ground black pepper
100g corn (about 1/2 cup)
to serve:
parmesan
fresh basil leaves (optional)
freshly ground black pepper
WHAT
To make the pesto, place all the ingredients in a food processor and pulse until smooth, scrapping down the sides if needed. Set aside.
Cook the pasta in plenty of salted water according to pack instructions until al dente. Meanwhile, warm the olive oil in a frying pan over medium heat; add the sliced courgette, salt and pepper and cook tossing lightly for about 5′, or until soft. Combine with the corn and et aside.
Drain the pasta, reserving about 1/2 cup of the water to use later if needed. Toss the pasta with the pesto, adding a couple splashes of the pasta water to thin out if necessary. Add the courgette and corn and divide into plates.
Serve with grated parmesan, fresh basil and freshly ground black pepper.