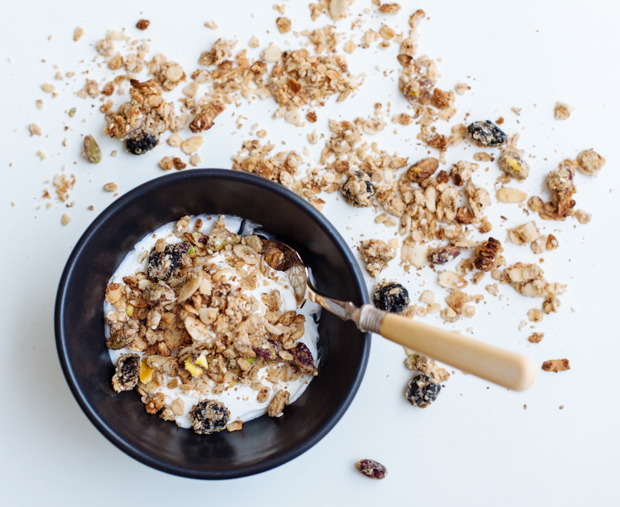 Breakfast is my favourite meal of the day; I know, I sound like a broken record, but to me (and others, I guess) it's not just a meal: it's your first choice of the day, a simple pleasure, yet one that I truly cherish. I really don't get people who have breakfast in a rush or those who (shock! horror!) skip it altogether.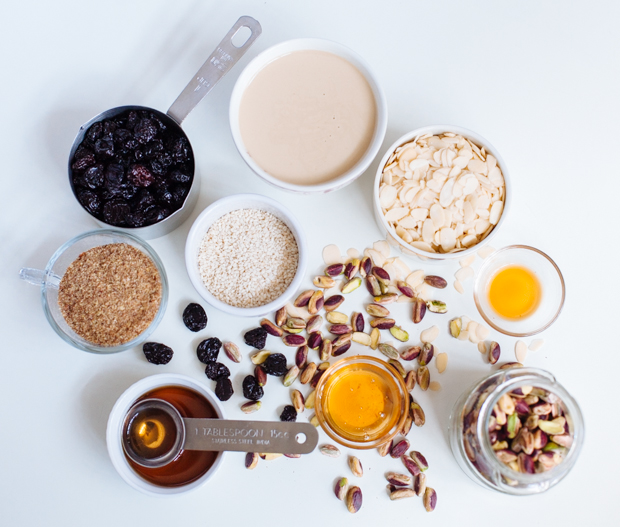 I always put some thought into that first bite of the day- but then again, I put a lot of thought into every bite I take throughout the day (in the sense that I spend an absurd amount of time thinking not only about what I make, but also food in general). It can't be too rushed and it has to be pretty; it needs to be healthy and wholesome, but also delicious and combining different flavours. It will sometimes be mostly on the sweet side and others on the savoury.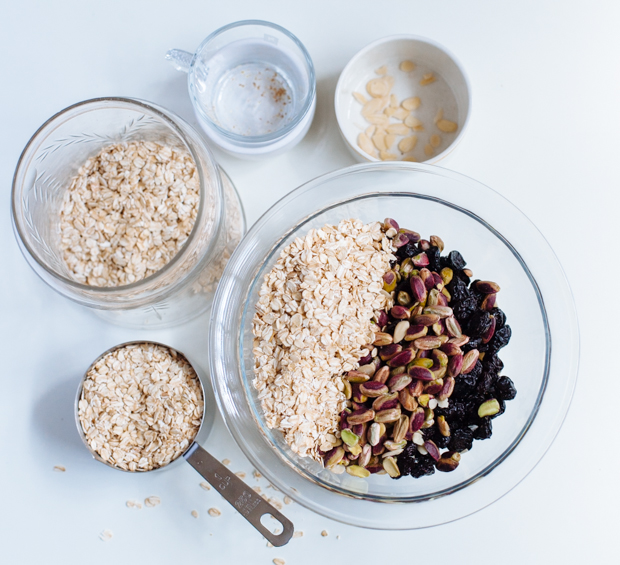 Lately, my breakfast has been consisting of mostly smoothies; man, I love a good smoothie (like this and this? Damn, they're good.). Lots of fresh fruit and vegetables, seeds, nuts and oats, combined into a gorgeous, colourful tall glass of goodness. I thought I could not get enough of them- but it turns out, I can. One day I woke up, craving something crunchy and a little savoury, something with different textures, something I could physically grab and eat with my hands. Bacon is what I really craved- just to be clear. But I ended up with this granola instead. Cause when life throws you a hell of a lot of tahini, super tasty tart dried cherries and heaps of pistachios, you gotta make granola and save the bacon for the weekend.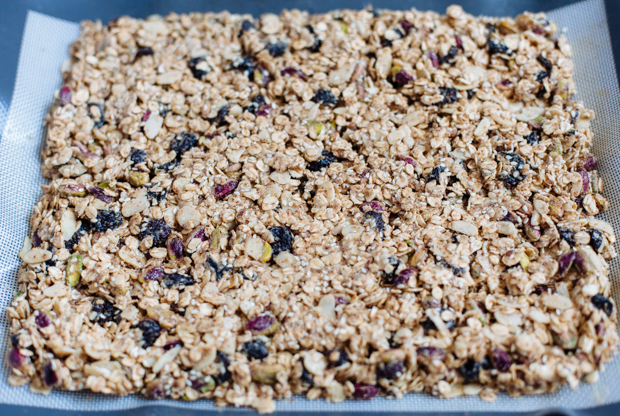 Like most granola recipes, this is so easy to make and very adaptable as well; you can use anything you got and I went with almond flakes and gorgeous pistachios, tart juicy cherries as well as sesame and flaxseeds. All this goodness is combined with lots of runny tahini, honey, maple syrup and tossed until evenly coated and smelling heavenly. Bake until toasted and crunchy. Plan how to take over the world while eating the granola chunks by the handful, wake up, wake up, have a great week.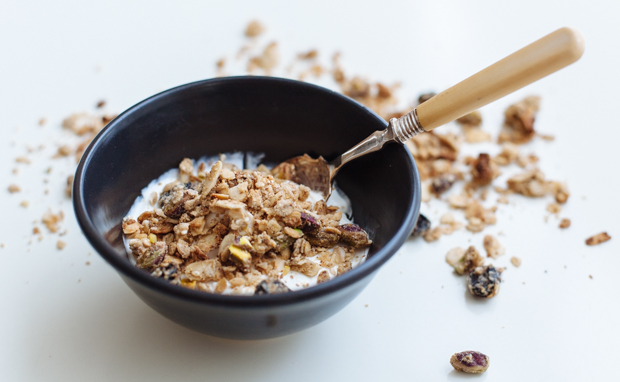 INGREDIENTS
1 cup almond flakes
1 cup pistachios, shelled
2 cups old fashioned rolled oats
1 cup tart dried cherries, pitted
1/3 cup sesame seeds
3/4 cups flax seeds
1 cup & 2 tablespoons tahini
2 tablespoons honey
3 tablespoons maple syrup
1/2 teaspoon vanilla essence
Preheat the oven to 180C (160C air). Line a baking sheet with parchment paper or a silpat and set aside.
Combine all the dry ingredients in a large bowl and set aside.
Pour the tahini, honey and maple syrup in a small saucepan and warm over medium low heat until melted and combined (do not allow the mixture to boil). Remove from the heat, set aside, add the vanilla essence and stir.
Pour over the dry ingredients and toss well, making sure everything is coated.
Bake in the preheated oven for 15', rotating halfway through.
Remove from the oven, let cool and using your hands or a spatula, crumble the set mixture into pieces.
Store in an air-tight container.