These dried & fresh mushroom tagliatelle with white wine are exactly what a plate of pasta should be: simple, delicious and good enough to go for seconds.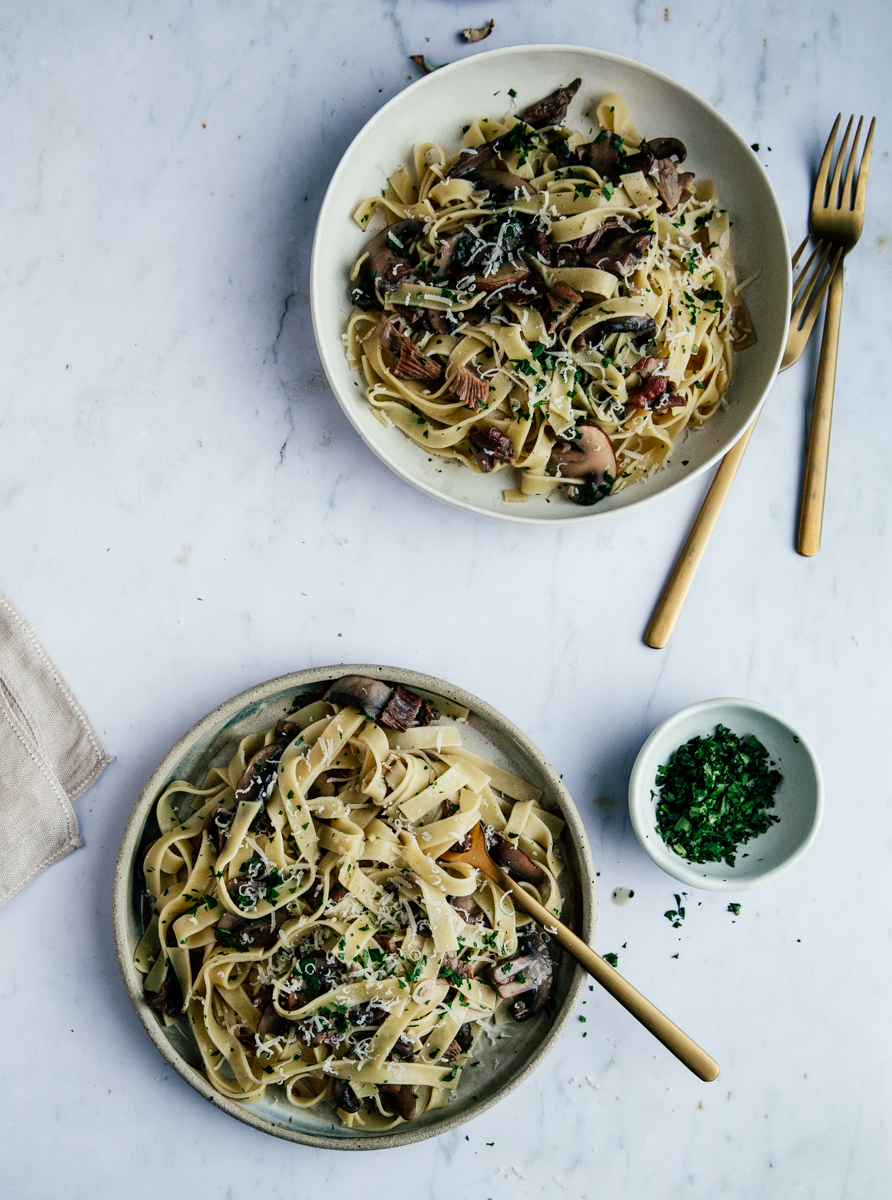 Dried mushrooms are by far one of my favourite ingredients to use; I do so sparingly though, keeping the precious dark gems at the back of my cupboard, waiting for the right moment to soak some of them in water, toss with few other ingredients and marvel once again at their rich, deep flavour and power to transform any dish into something wonderful.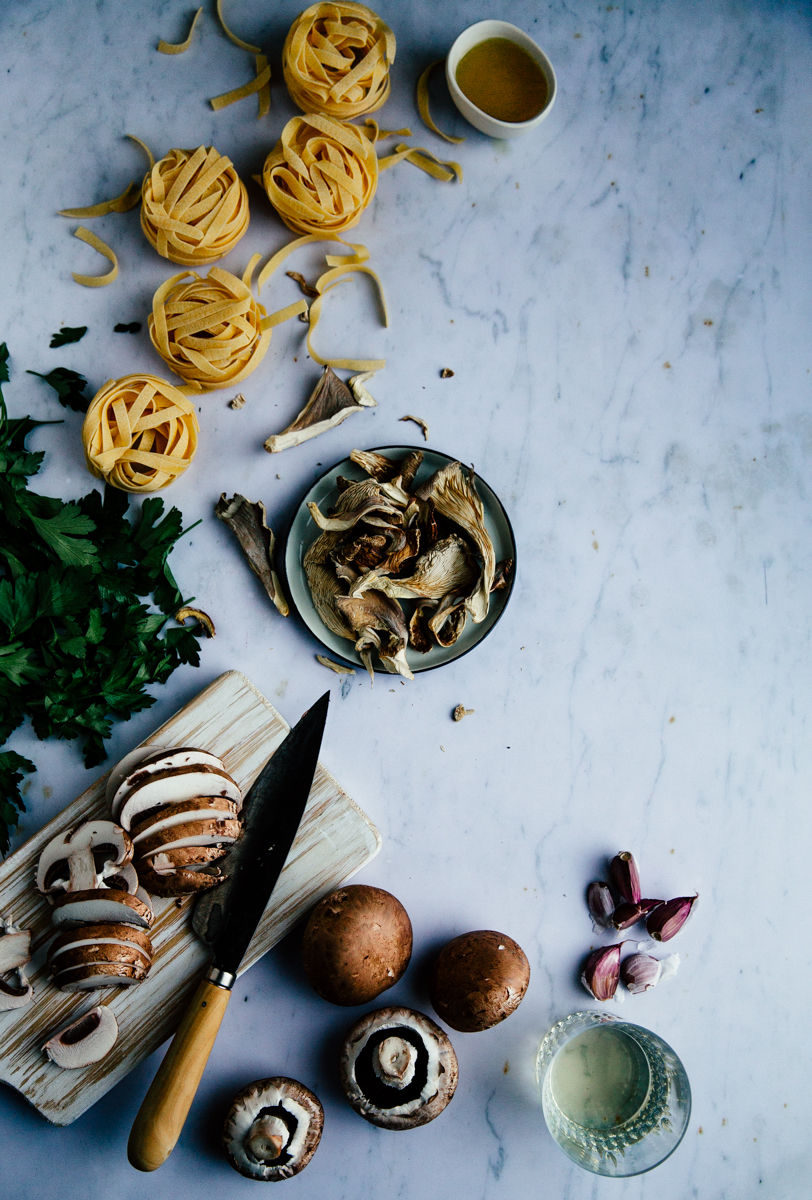 Interestingly though, fresh mushrooms are not often found in the dishes I make; I don't dislike them, but I usually forget about them. Still, cooked in olive oil or butter and served on a couple charred slices of bread, along with fresh herbs and maybe some nuts is always a winner and, having this in mind and the dried ones in the cupboard, I did what I usually do: go for favourite flavours, chasing memories, making do with beloved ingredients, some used often, others appearing once in a while, like old friends.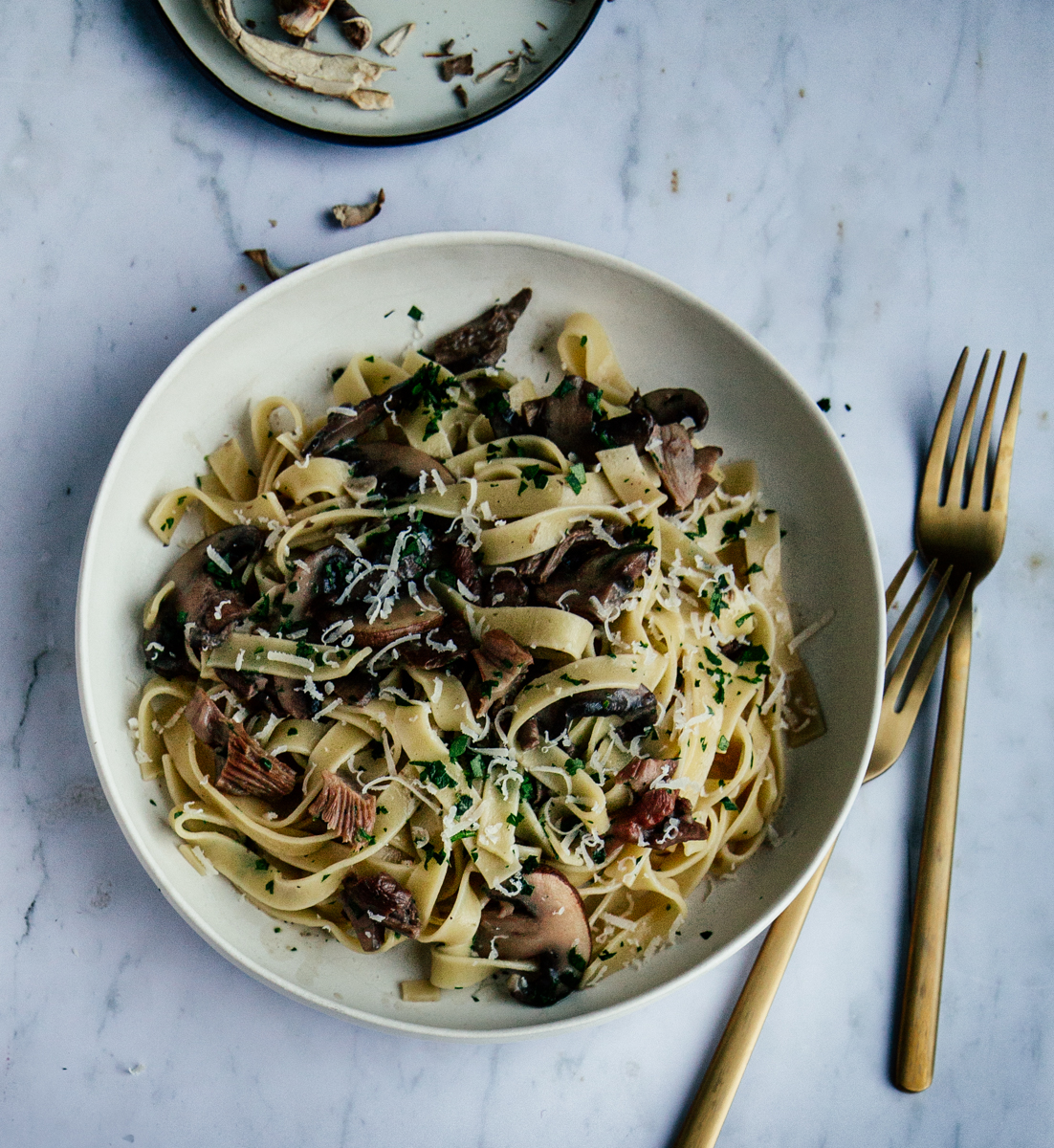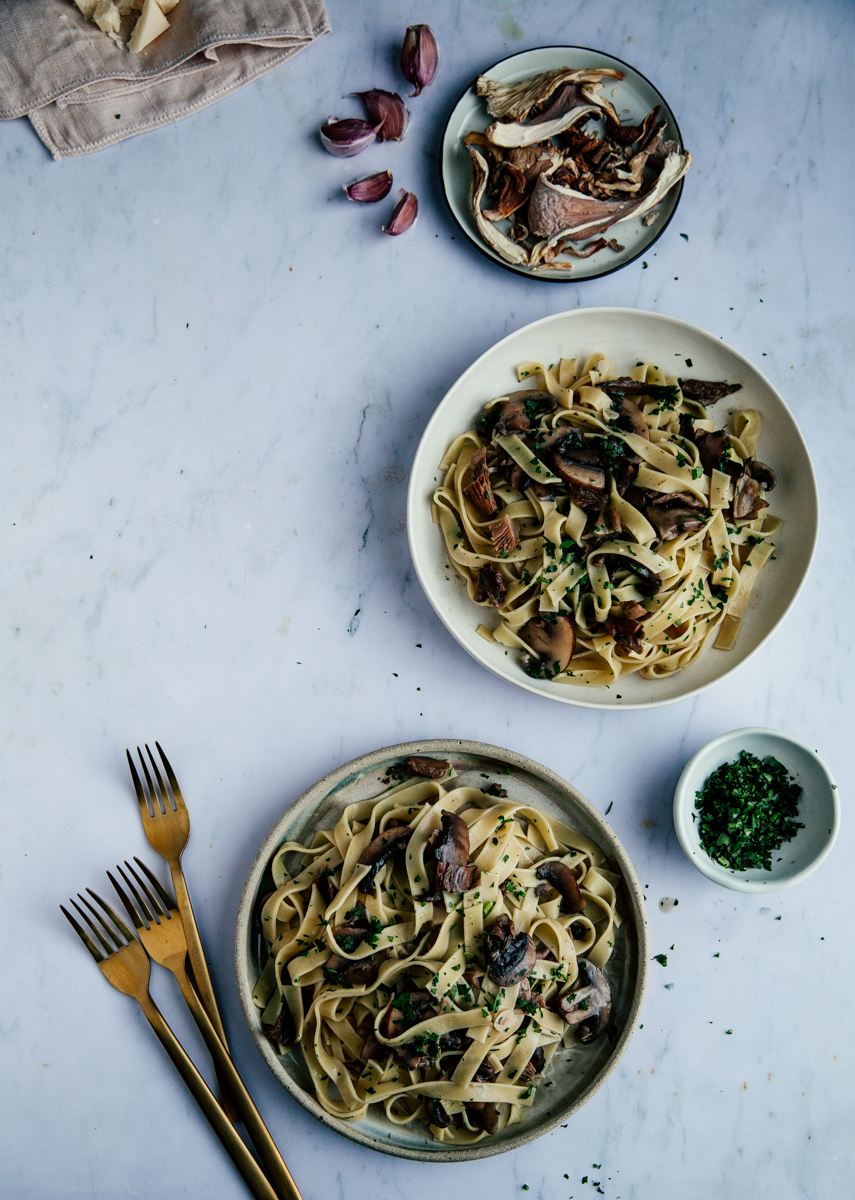 All these, more often than not result in what I never tire of cooking or eating: a big bowl of pasta. Al dente noodles, tossed with a creamy sauce made of few things lovingly tossed together, each flavour shinning on its own and all together making each bite a glorious one. Fresh and dried mushrooms, cooked in golden olive oil, with lots of garlic and a good splash of white wine and finished off with fresh parsley and a little parmesan. You really can't go wrong with this. Use the best you can get your hands one- good pasta cooked in plenty of salted water, a variety of mushrooms if you can find them and a nice, not too fruity wine. Toss well and eat while hot. Heaven.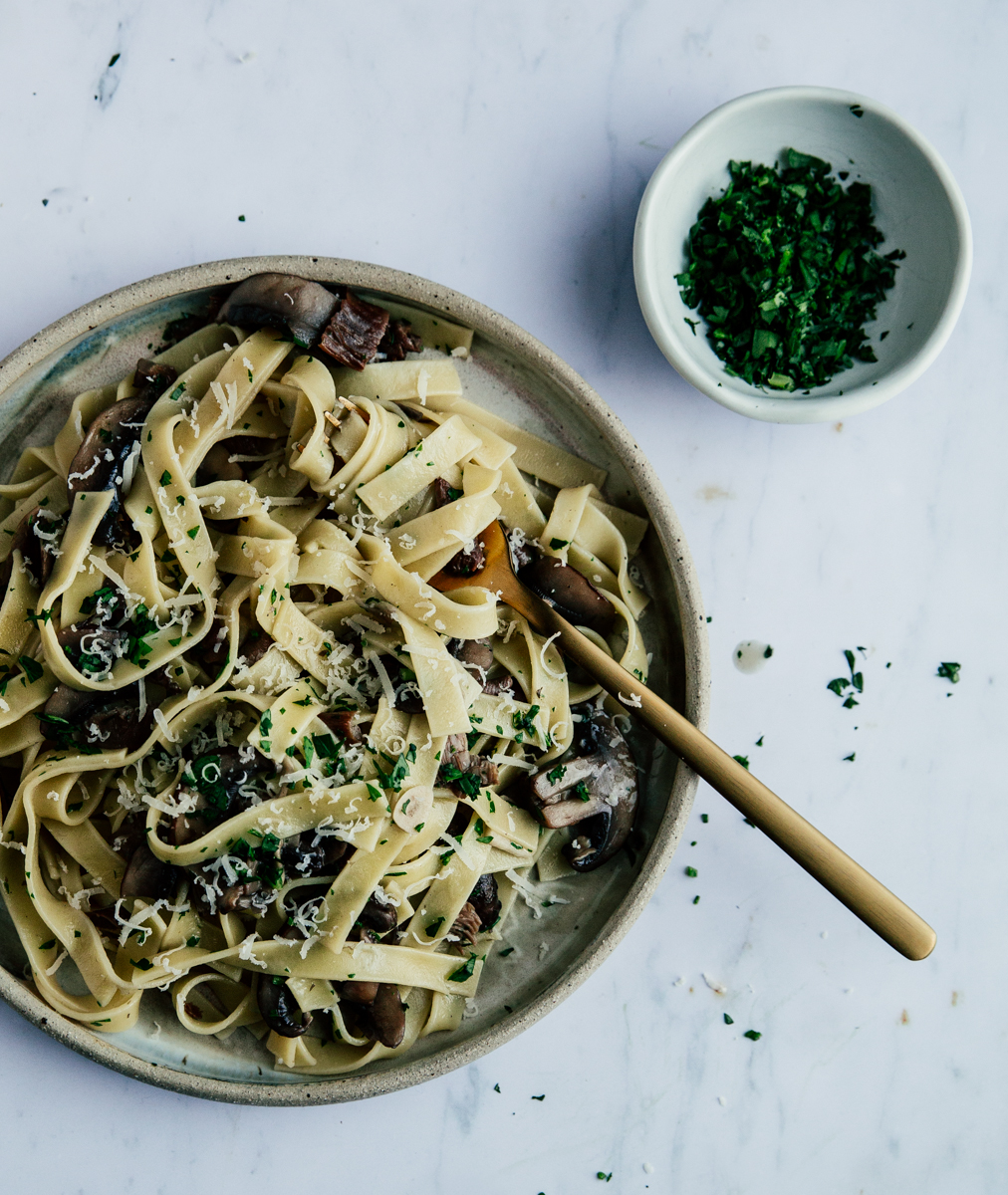 Dried & fresh mushroom tagliatelle with white wine
WHAT
15 dried wild mushrooms, soaked in 150ml water
4 tablespoons extra virgin olive oil
2 garlic cloves, thinly sliced
200g chestnut mushrooms, scrubbed and thinly sliced
100ml dry white wine
salt & pepper to taste
300g dried tagliatelle
1 big handful fresh parsley, minced
to serve: parmesan cheese, extra parsley
HOW
Soak the dried mushrooms in the hot water for 15′. Drain, keep the water and slice the mushrooms thinly.
Warm the olive oil in a large pan and add the garlic; cook for about 5′. Add the fresh & dried mushrooms and cook for about 10′. Add the wine and when it is evaporated, add the mushroom water and simmer over a low heat.
Meanwhile, cook the tagliatelle in a big pot of well salted boiling water until al dente, according to pack instructions. A little before the pasta is ready, reserve about 1/2 cup of the water, add to the mushrooms and cook for another 5′ or so.
Drain the pasta and add it to the pan. Toss quickly to combine and lastly season with salt and pepper and add the fresh parsley.
Divide into warm plates and serve with grated parmesan and extra parsley, if desired.