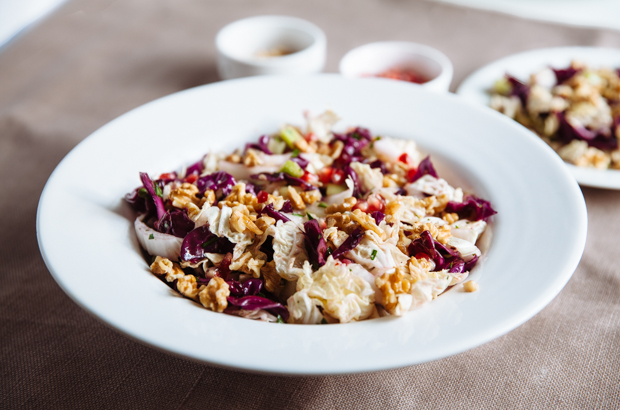 I usually prefer making salads is the summer. I can't think of a better way to survive the heat but by eating light dishes, making full use of the abundance of the vibrant and colourful vegetables and fruits available. During the winter, I mostly gravitate towards using seasonal vegetables in piping hot soups, along with lots of fragrant spices and herbs. There are however certain salads which I love making once the weather gets cold. 
My favourite is very popular in Northern parts of Greece and I first had it during the summer. When I was about 15, my family took a trip to northern Greece; my parents had decided to take the train and, although I was dreading spending 7 hours straight with them in a very close proximity, as any respectable teenager would, I still remember that train ride very fondly.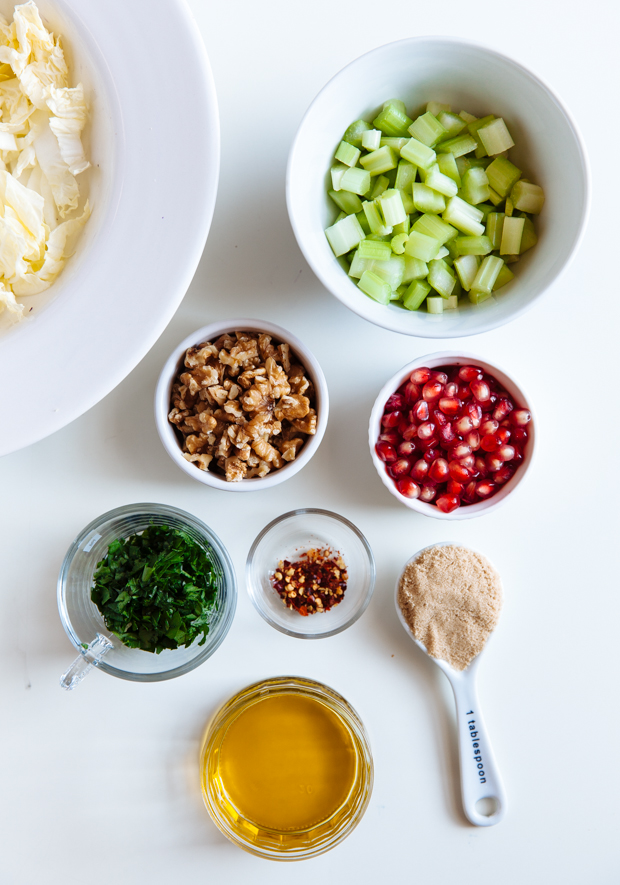 It was the summer I had discovered the allure of boys, from a distance, and was on the fast track toward becoming a teenage drama queen. That train ride however, that holiday and the food I enjoyed, had slapped me back to reality: as much as I hated to admit it, being with my family and tasting simple, yet exciting food, was still far more interesting, at least for the time being.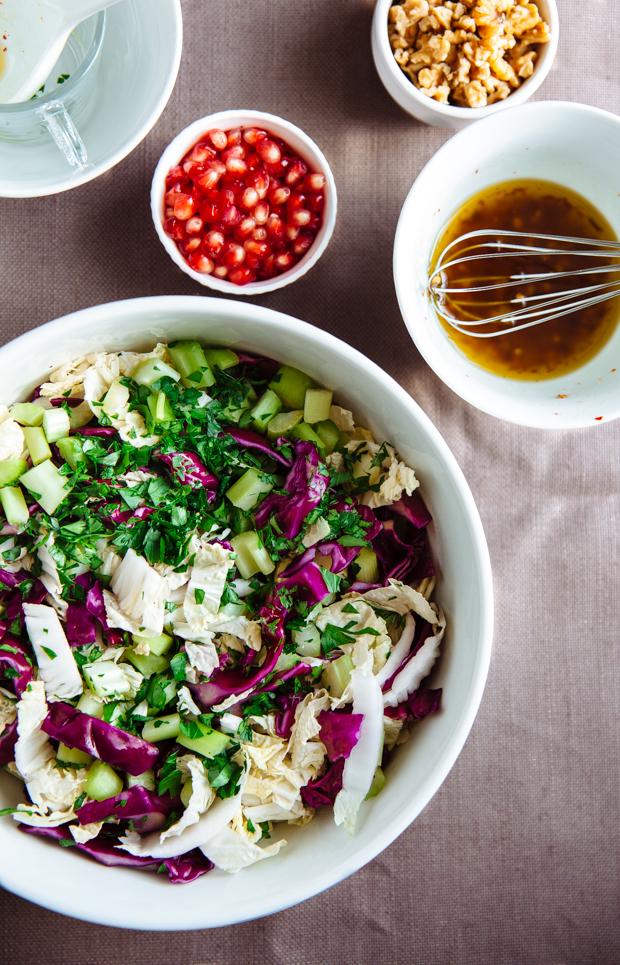 I had this salad on our first dinner there, and I still remember how much I loved it. Although very simple, it's filled with different textures and colours and is all at once sour and sweet, refreshing and filling: Chinese leaf and crunchy purple cabbage, shiny pomegranate seeds, cool celery pieces and earthy walnuts; there's also plenty of fresh parsley, olive oil, apple cider vinegar, a touch of sugar and chilli, some black pepper and lots of sea salt.
So remember kids, as long as there's salad, there's absolutely no need for drama.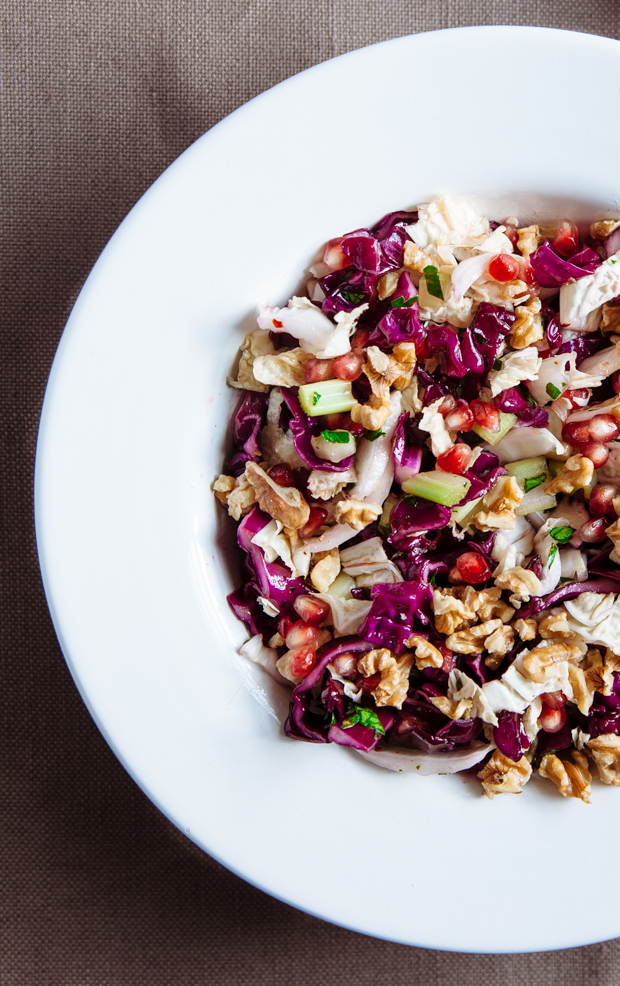 INGREDIENTS
1/2 Chinese leaf & half purple cabbage, washed, dried and roughly chopped (about 4 cups each)
1 cup celery sticks, diced
1/2 cup pomegranate seeds
1/2 cup walnuts, roughly chopped
3 tablespoons parsley, chopped thinly
4 tablespoons olive oil
2 tablespoons apple cider vinegar
1 tablespoons light brown sugar
1/2 tablespoons chilli flakes
1 teaspoons sea salt
freshly ground black pepper
Prepare the dressing: blend the olive oil, vinegar, chilli seeds and sugar and set aside.
Place the Chinese leaf, cabbage, celery, pomegranate seeds and parsley in a large bowl and toss well.
Dress the salad, add salt and pepper and finish off with the chopped walnuts.