Fragrant, spicy and crunchy, this Egyptian savoury spice blend has the right amount of heat, is very addictive, versatile and so easy to make at home.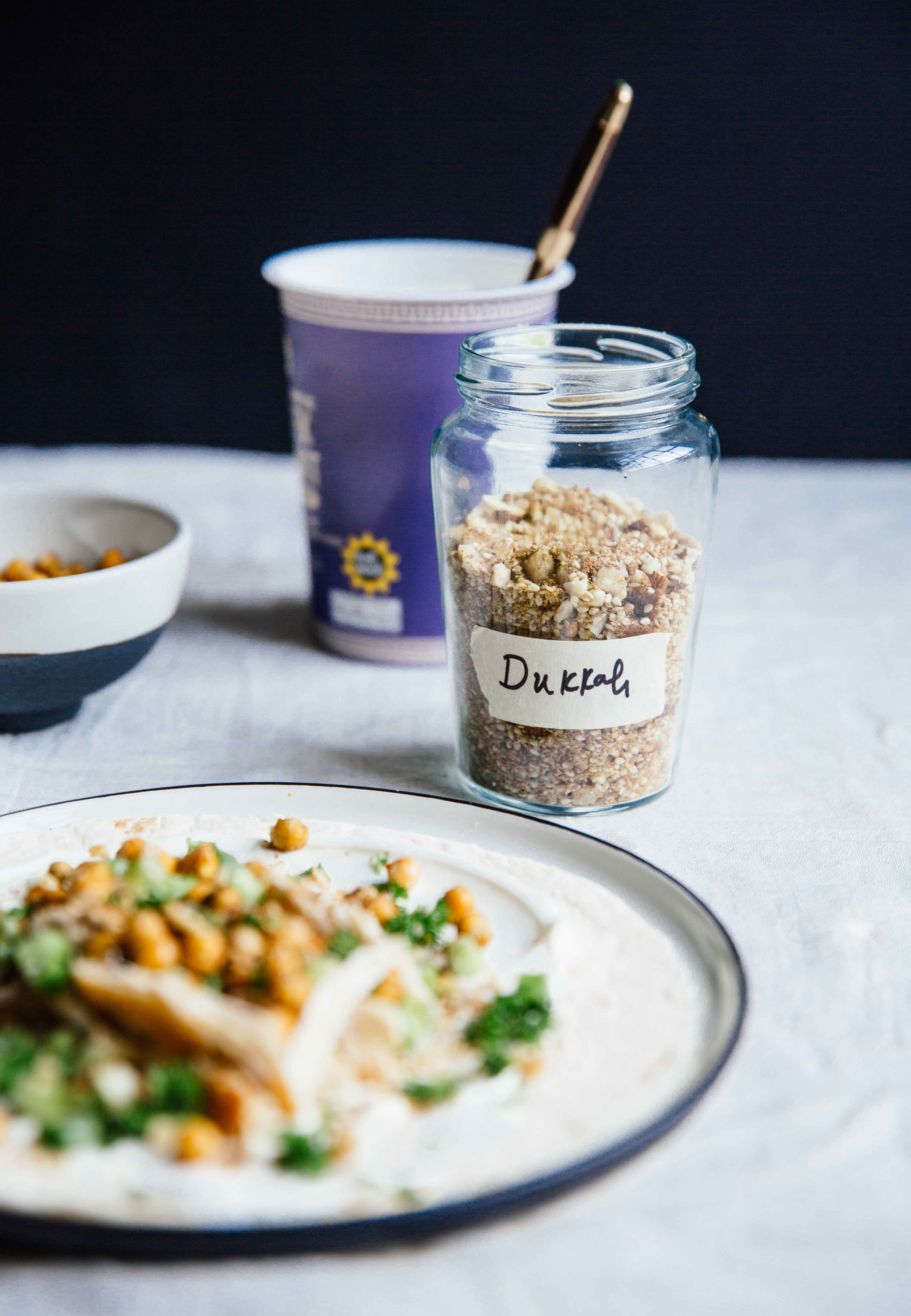 I don't remember the first time I came across dukkah; what I do remember is how crazy in love I fell. Listen, crunchy texture in food tends to make me very happy. Peanut butter is always crunchy (although I often cook with the smooth variety) and granola stays in the oven just a tiny bit longer; when I make pie using filo pastry, I try to call dibs on all the extra crispy corner pieces and as much as I love hummus, crunchy chickpeas always trump it. I won't even get into milk chocolate with hazelnut or almond chunks- they pretty much sum up half of my childhood and don't want to get soft now.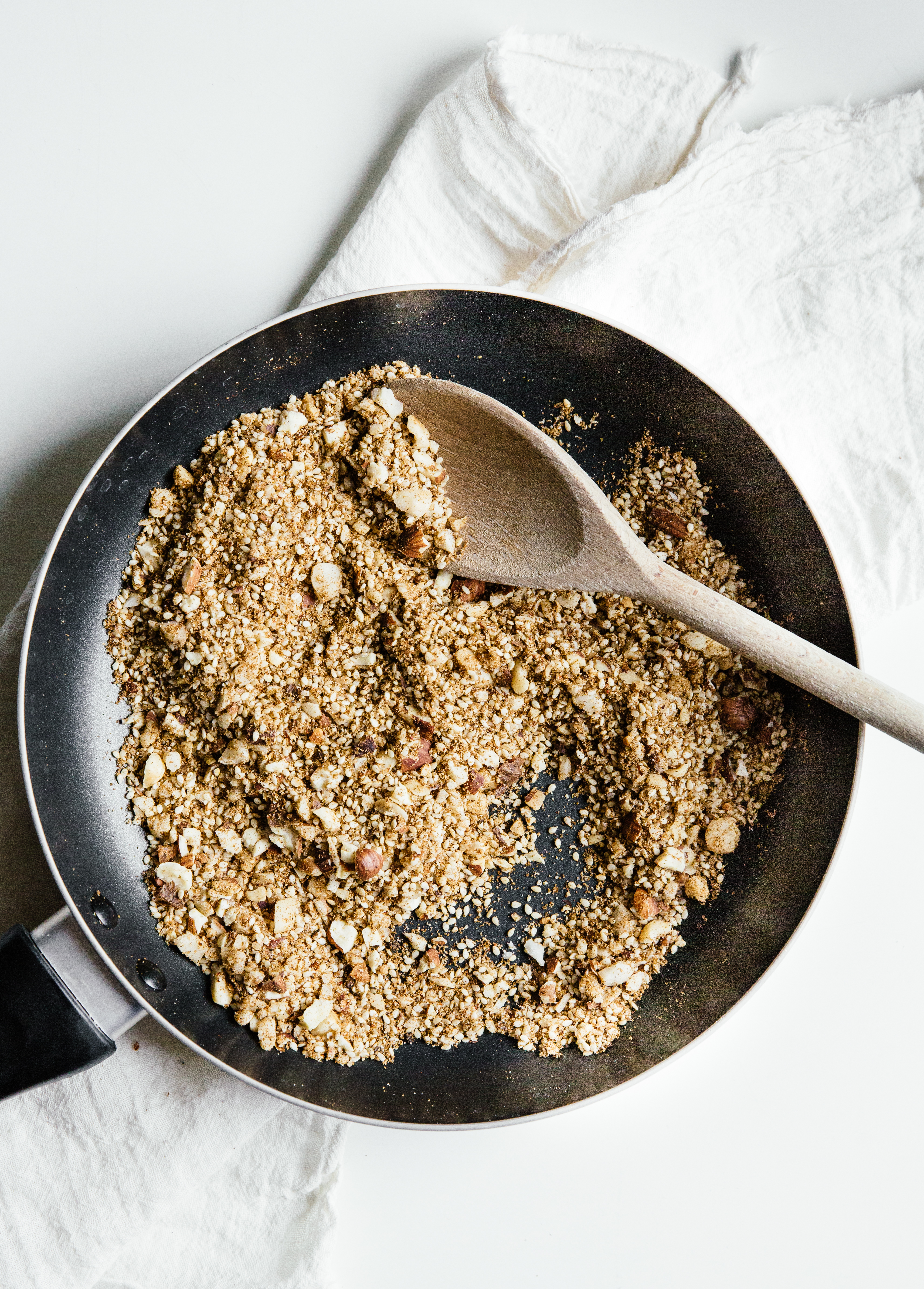 Dukkah (pronounced doo-kah) hails from Egypt and is and is a mixture of nuts (most often hazelnuts) and spices, toasted and ground together (the ideal texture for me is that of coarse breadcrumbs- you can make them finer, but careful not to turn the whole thing to a paste). The most common variation includes sesame, coriander and cumin seeds, but dried herbs are also known to make an appearance from time to time. The recipe listed below uses ground coriander and cumin, as I wanted the crunchiness to come mainly from the nuts and sesame seeds, a small pinch of paprika and a big pinch of salt.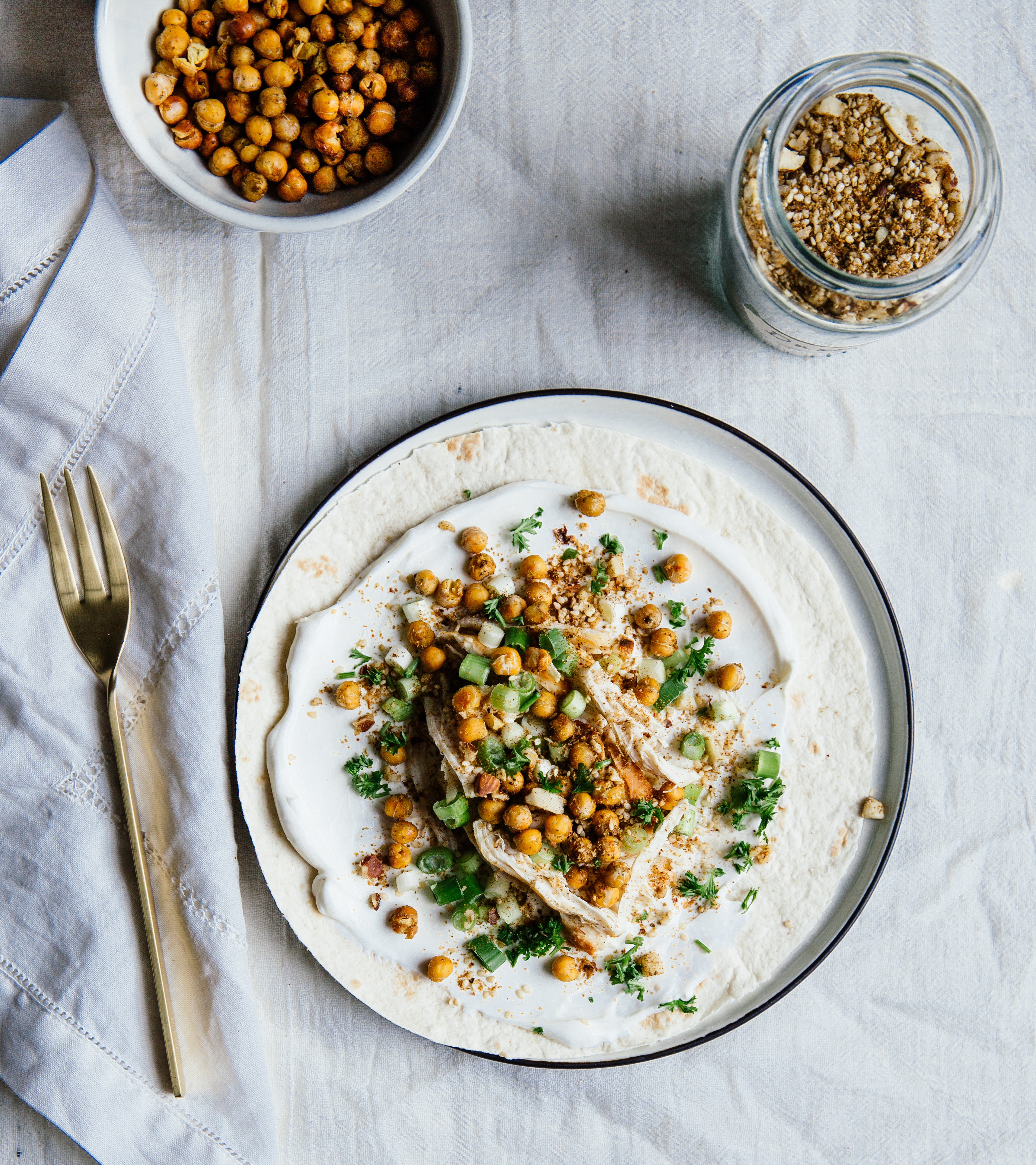 You can use this in so many ways: for a delicious savoury breakfast, serve it alongside toasted bread slices and great quality, smooth olive oils; sprinkle it over thick yogurt for the simplest, most delicious dip, top a green salad or roasted root vegetables or even coat meat or fish before roasting or grilling. My favourite version is the one shown here: tortilla, strained Greek yogurt, grilled chicken, crunchy chickpeas, spring onions, fresh coriander, lots of dukkah, boom!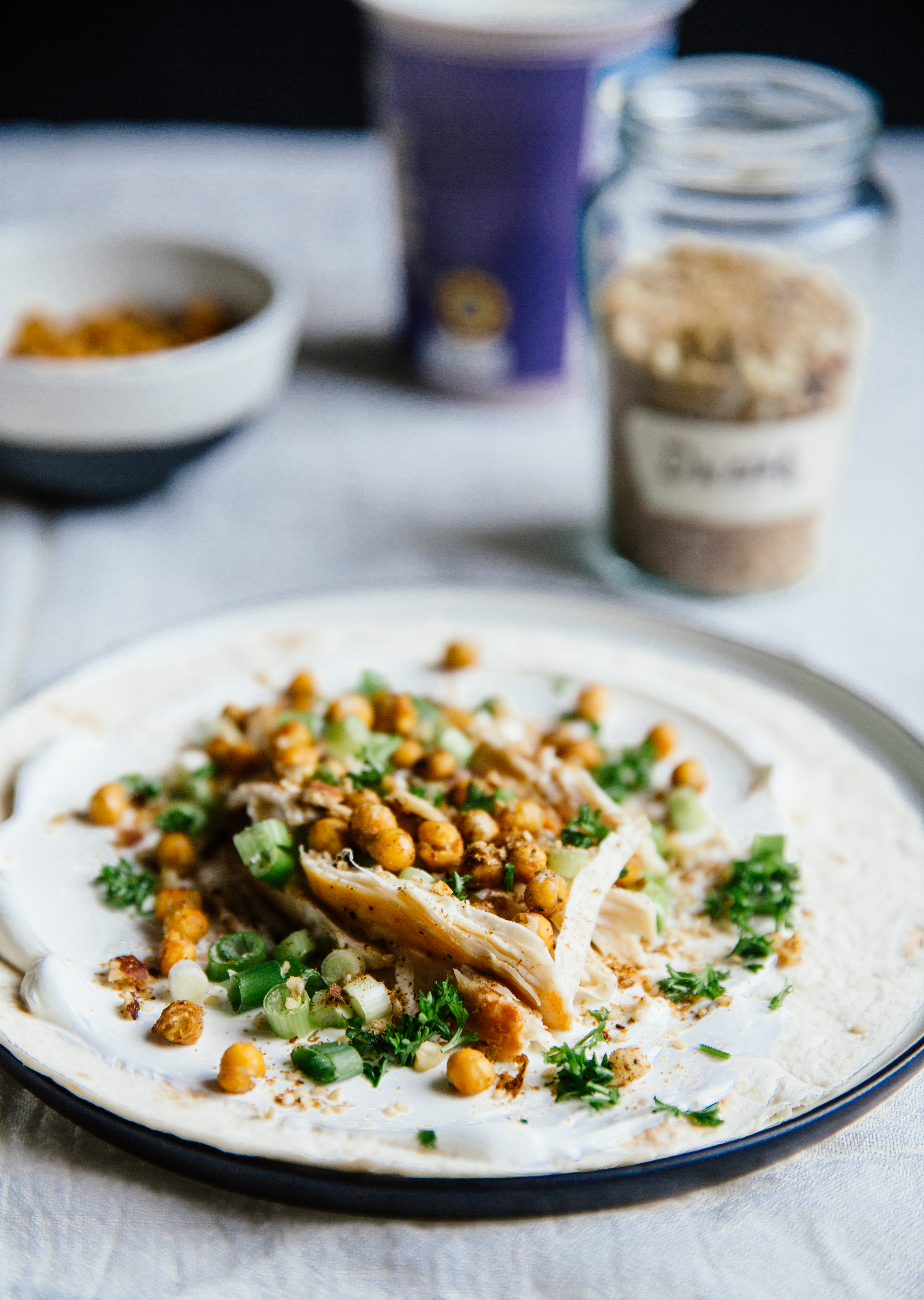 Homemade dukkah
WHAT
3/4 cup nuts, raw & unsalted (I used mostly hazelnuts and a few almonds)
4 tablespoons sesame seeds
3 teaspoons ground coriander
2 1/2 teaspoons ground cumin 
freshly ground black pepper to taste
1/4 teaspoon ground spicy paprika
1 teaspoon salt
HOW
Warm a medium sized frying pan over medium high heat; add the nuts and toast until fragrant- about 7′.
Remove from the pan and set aside to cool to room temperature.
Return the pan to the heat and add the spices; toast over medium for about 8′, until fragrant. Crush in a mortar and pestle and set aside.
Place the nuts in a tea towel, cover and crush using a rolling pin.
Combine with the toasted spices, add the salt, toss well to combine and store in a jar.