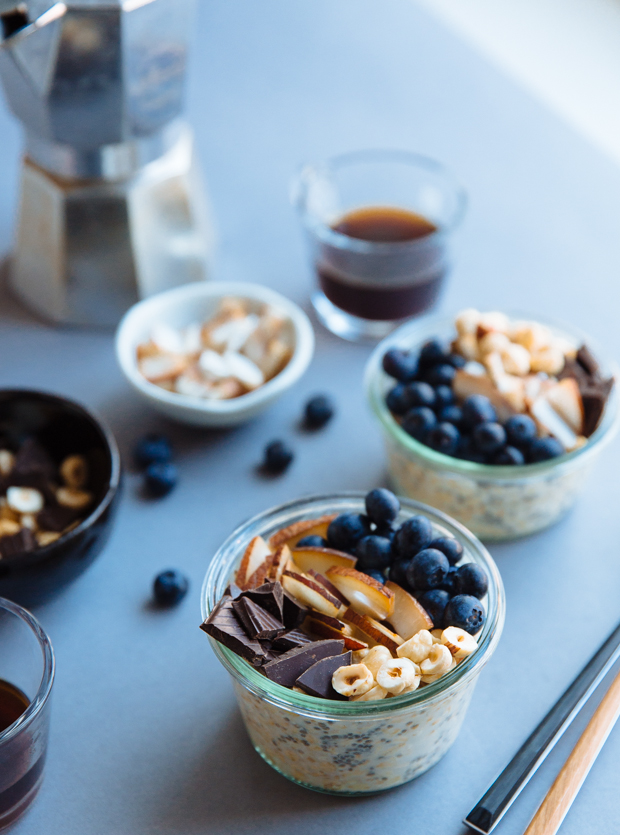 Last week I shared my 5 steps for a peaceful, easy breezy morning. They involve waking up smoothy after a good night's sleep, warm lemony water, taking your time, hopefully squeezing in some sort of exercise and, most importantly, making time for a quick yet delicious and nutritious breakfast.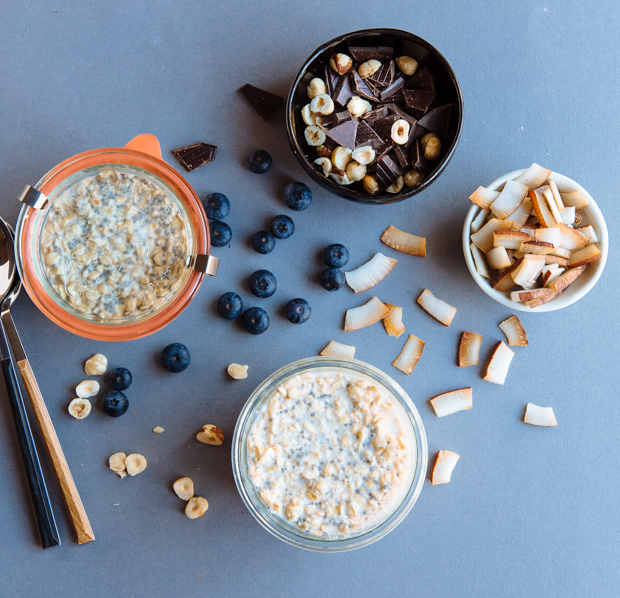 Ah, breakfast, the most important meal of the day, my favourite meal of all. I'll refrain from singing it's praises yet again and get right into what matters, right into these beautiful coconut, dark chocolate & hazelnut blueberry overnight oats: another breakfast dish, one that I've been addicted to for the past week and have successfully managed to make believers of my sisters and Mike. Alkyoni has gotten the message loud and clear and has been making her own super tasty variations for a while now, while Mike, in true Mike form, has done absolutely nothing about it- save from requesting them almost every day (he calls them midnight oats) and savouring every bite.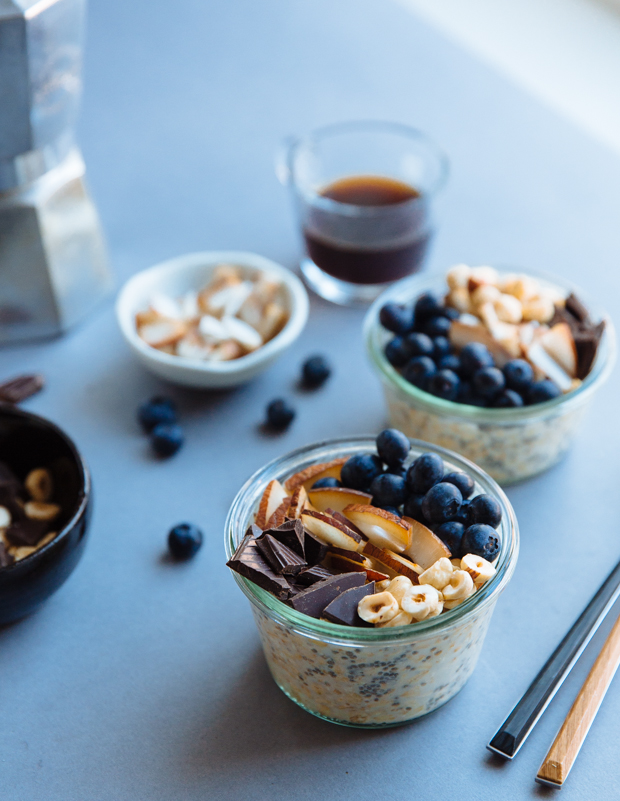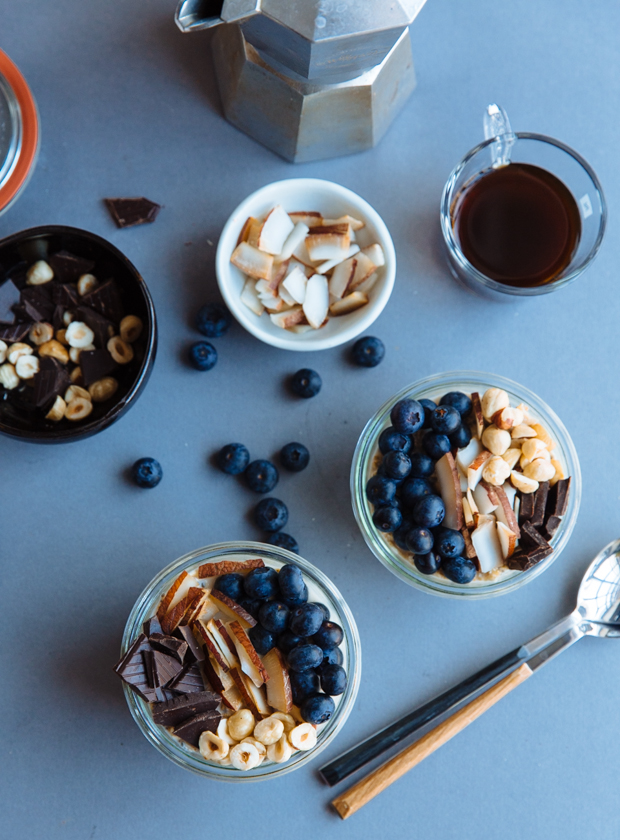 Like many of my favourite breakfast dishes, they require minimal prep, allow endless experimentation and can result in so many delicious variations, depending on your cravings and what you have in hand. I always start with old fashioned rolled oats, coconut or almond milk, a heaping tablespoon of mixed seeds and half a tablespoon of chia seeds. Once that's mixed and put in the fridge, come morning, the world (actually, your fridge and your pantry) is your oyster: toasted nuts, dried or fresh fruit, honey or chocolate- all can top your delicious oats, which will come out of the fridge thick and creamy and ready for said toppings & a big spoon. For this delicious variation, you'll need fresh, juicy blueberries, fresh coconut thinly sliced & quickly toasted, a handful of toasted hazelnuts and a handful dark chocolate chunks. Super quick, super easy, never boring, aka my kinda breakfast.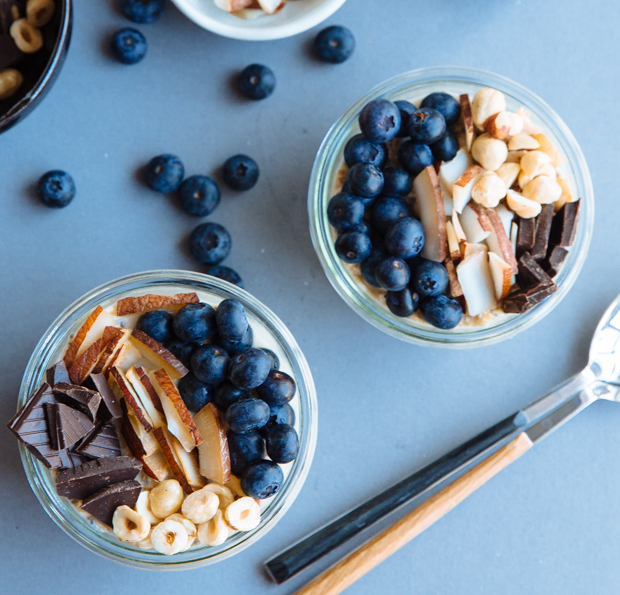 Coconut, dark chocolate & hazelnut blueberry overnight oats
INGREDIENTS (for 1 portion)
3/4 cups old fashioned rolled oats
1 cup coconut or almond milk
1 tablespoon mixed seeds
1/2 tablespoon chia seeds
to serve:
1/4 cup fresh blueberries
1 tablespoon  fresh coconut flakes, toasted
1 1/2 tablespoons hazelnuts, toasted and roughly chopped
50 gr dark chocolate, roughly chopped
METHOD
Place the oats in a small bowl and combine with the mixed seeds and chia seeds; add the milk, stir, cover and place in the fridge.
Come morning, uncover and top the oats with the fresh blueberries, toasted coconut slices, chopped hazelnuts and dark chocolate chunks.