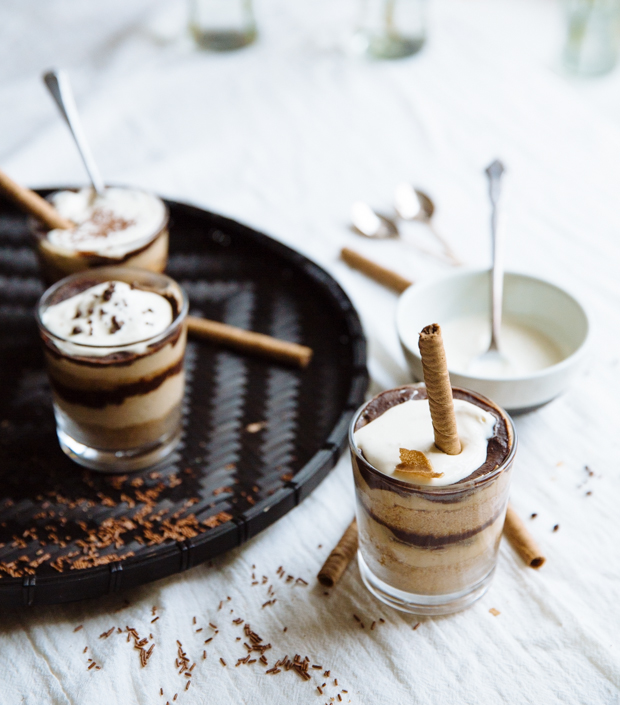 I love making dessert- almost every time, it's a little daunting, yet I always go into it with the same enthusiasm and anticipation for the end result. As soon as the weather softens up and the first spring fruit appears, I crave buttery, juicy pies, and simple tarts with delicious toppings; I can also barely keep myself from making fruity frozen treats or the first batch of ice cream and frozen yogurt of the season.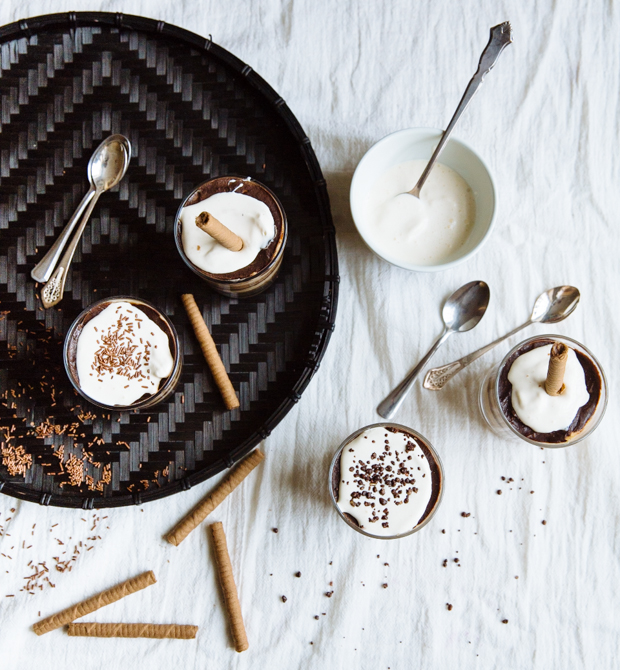 Apart from the above, chocolate remains a constant source of inspiration, at any time of the year. This time I combined it with another favourite ingredient, both for savoury and sweet recipes, the mighty peanut butter. Why peanut butter? When I make desserts, I usually have someone in mind; my sister, my mom, friends or, quite frequently, Mike.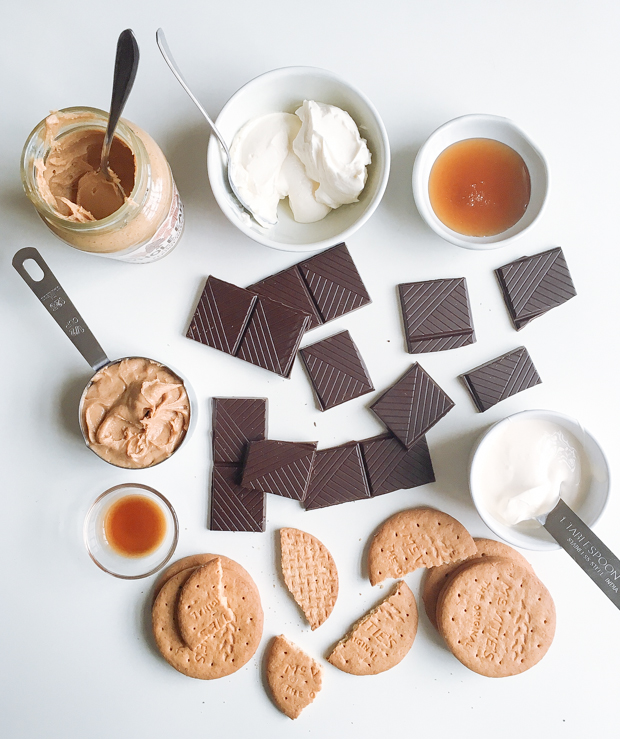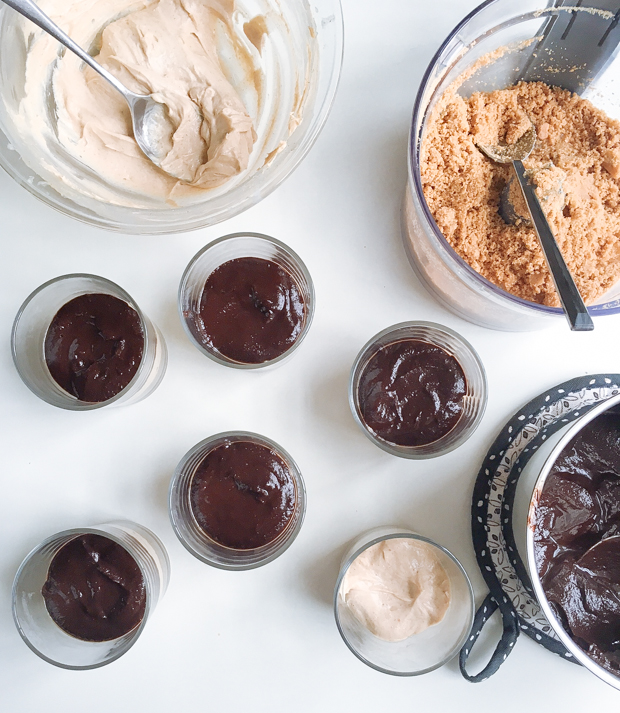 Mike has quite an intense sweet tooth; he loves chocolate (white is his favourite) and I've come to realise that nut butters are his kryptonite- he can easily eat half a jar on his own in almost no time. So when he came back from LA, our first meal together was planned especially for him: fresh pappardelle (his favourite pasta) with a delicious rocket, pea, goat cheese and hazelnut pesto, oven roasted vegetables & haloumi and lots of champagne. To finish things off with a bang, I whipped up these peanut butter, cream cheese & chocolate parfaits: they were exactly the kind of dessert he loves: big, bold flavours, different textures, lots of chocolate and lots of peanut butter. You really can't go wrong here: crumbly cookies mixed with butter, super smooth, slightly sweet and nutty cream and dark chocolate layered together in small glasses for a dessert that's rich and utterly satisfying.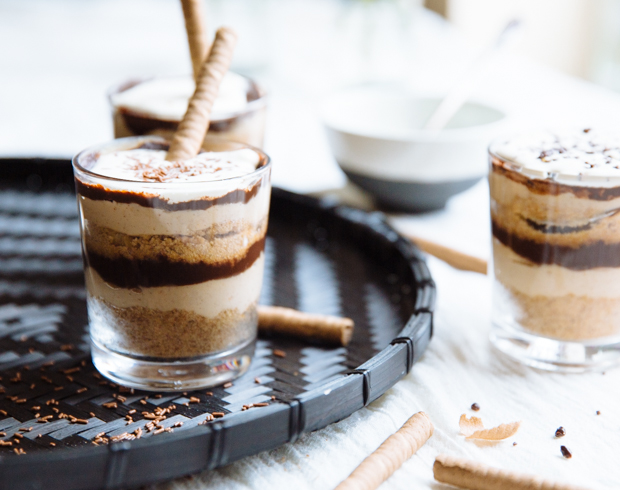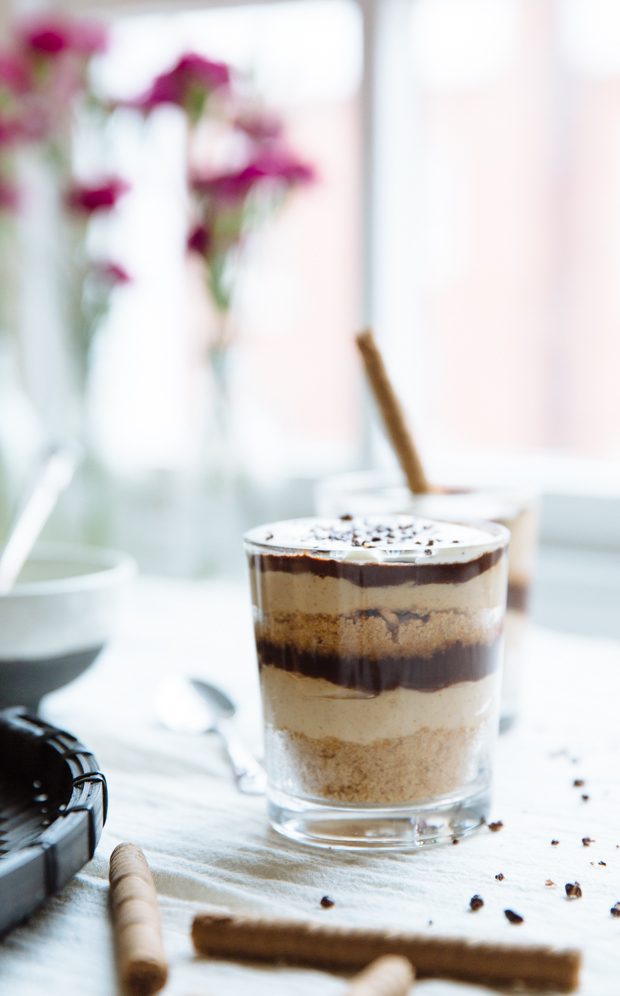 INGREDIENTS
for the cookie layer:
300gr digestive cookies
3 tablespoons soft unsalted butter
for the cream layer:
180gr cream cheese
1/2 cup & 1 tablespoons smooth peanut butter
2 1/2 tablespoons runny honey
1 1/2 teaspoons vanilla extract
4 tablespoons double cream
for the chocolate layer:
220 gr dark chocolate
1/2 cup double cream
a big pinch of salt
Place the cookies in a food processor and pulse until they are broken down into fine crumbs. Add the melted butter and fold to combine. Place in a medium bowl and set aside.
To make the cream, give the food processor a quick wipe and combine all the ingredients. Run the food processor until the mixture comes together into a smooth paste. Set aside.
Pour the remaining cream into a small sauce pan and bring to a boil over medium heat. Immediately add the chocolate chunks and stir until the chocolate is melted and well combined with the cream. Set aside.
To assemble the parfaits: add about a tablespoon of the cookie mixture to the bottom of a glass or bowl and even with the back of the spoon. Top with about the same amount of the peanut butter/ cream cheese mixture and then the chocolate. Repeat once again. Top the parfaits with a dollop of double cream and serve with chocolate sprinkles & wafers. Place in the fridge for about 5′ and serve.
The parfaits will keep in the fridge for up to 3 days, but, as the chocolate will harden, you'll have to take them out about 15′ before serving.