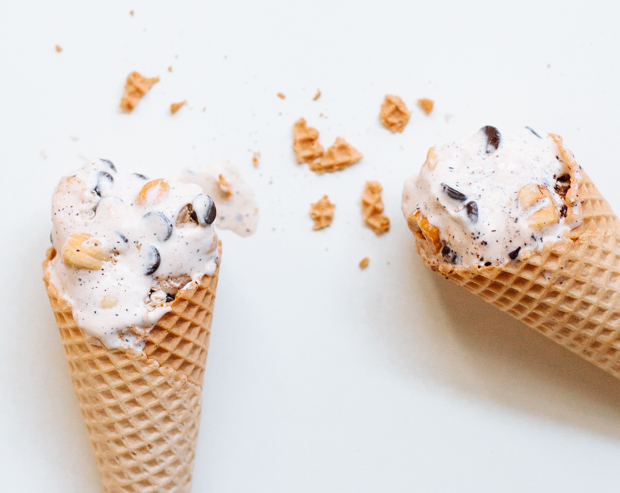 When I was little, the first ice-cream I had always marked the beginning of summer. It was almost always the same: two big round crunchy chocolate cookies, drenched in chocolate ganache, with vanilla ice-cream sandwiched between them. Heaven. I still have the same and it still marks the official start of the holidays for me, even though now that I'm all grown-up and able to make (all wise) decisions, I have ice-cream all year around.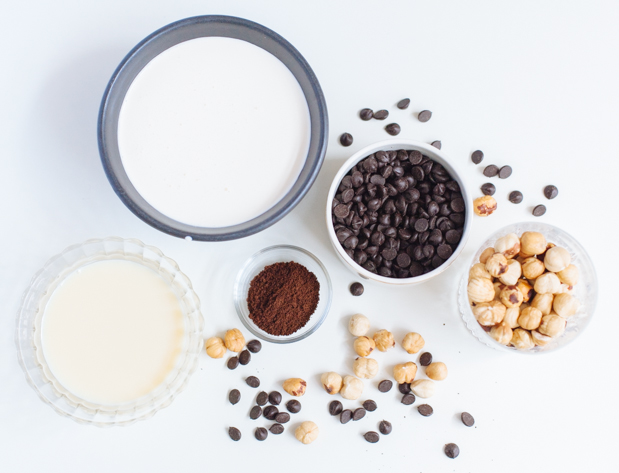 As much as I love it though, up until recently I couldn't be bothered making ice-cream at home. The main reason was these two intimidating words: ice-cream machine. Also, that other term: churn. What the hell does churn mean? As a rule, I try to stay away from recipes whose methods and ingredients I have to look up- but then again, my other (main) rule when it comes to food is 'why the hell not', so I never quite gave up on home-made ice-cream.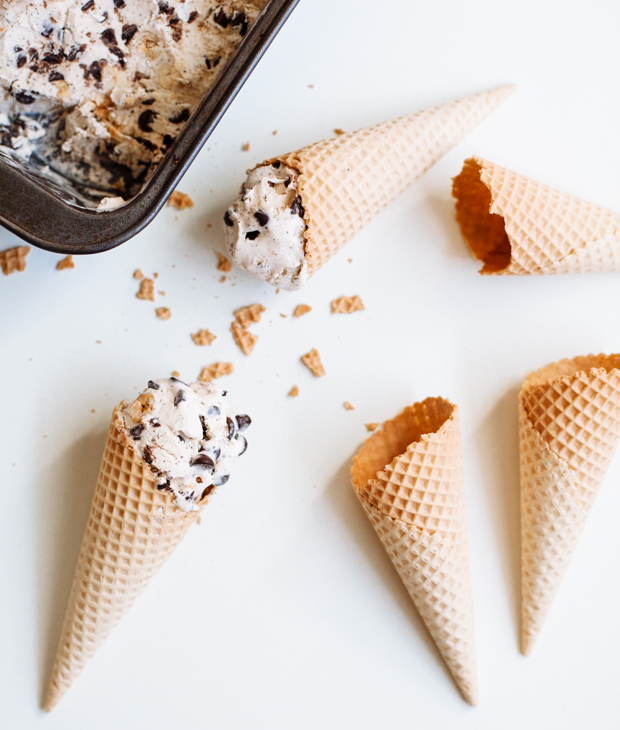 So, what does one do with no ice-cream machine but with an omnipresent, overwhelming desire for ice-cream? My first attempt at a frozen dessert was a complete bust, as I tried to make frozen yogurt by simply shoving a big tub of mango yogurt in the freezer. Yeah, not quite right. But then this happened: Nigella happened. Nigella and her gloriously easy, ridiculously tasty no-churn, one-step ice-cream. Hello there, little miracle, where have you been all my adult life?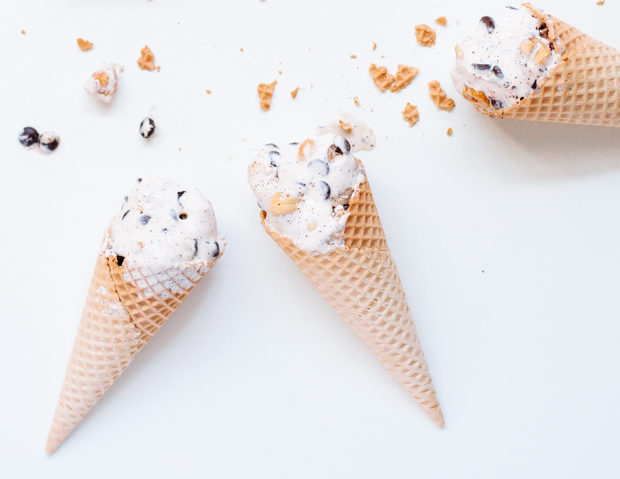 Condensed milk, double cream, plus any other additional ingredients your heart desires and a few hours in the freezer and you got ice-cream.Like, for real. Delicious, silky, perfectly sweet ice-cream. Nigella's coffee version is the bomb, but I made a few tweaks, mostly because I love the combination of coffee and chocolate and also have a tendency to add nuts to almost anything. So, a good handful of dark chocolate chips, crunchy toasted hazelnuts and a generous sprinkle of sea salt flakes for balance and you're done. Now, bring on the summer.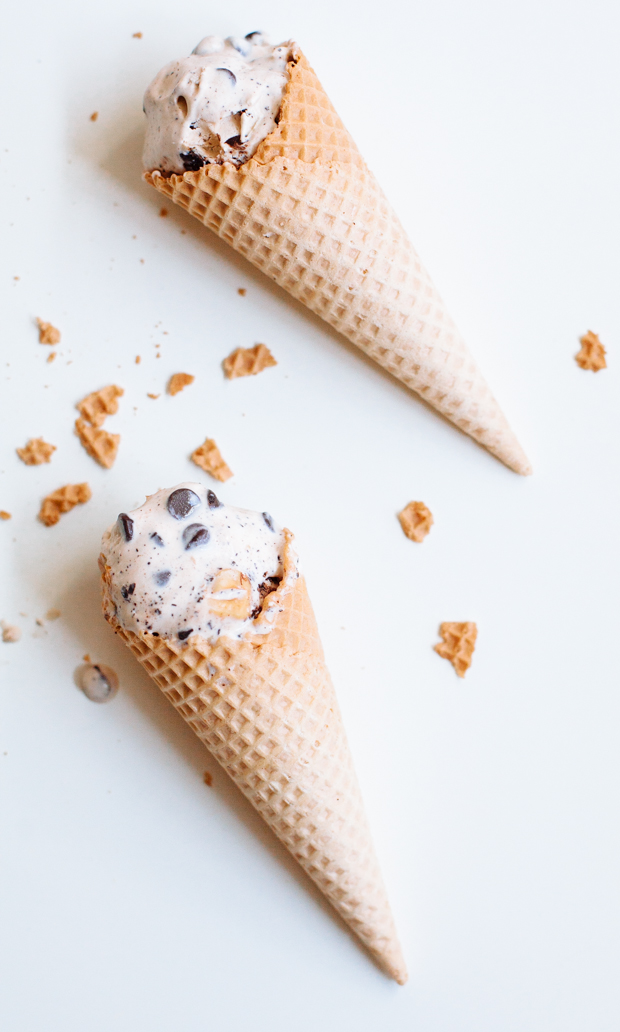 INGREDIENTS
300 ml double cream
175 g condensed milk
1 tablespoons espresso powder
1 cup dark chocolate chips
1 cup toasted hazelnuts, whole or roughly chopped
a generous pinch of sea salt flakes
waffle cones to serve (optional)
Beat the double cream condensed milk and coffee powder until slightly thickened and frothy.
Add the chocolate chips, hazelnuts and sea salt flakes and fold to incorporate.
Pour into an air-tight container and freeze until solid, about 6 hours.
When ready to serve, take out of the freezer and let sit briefly until ready to scoop.