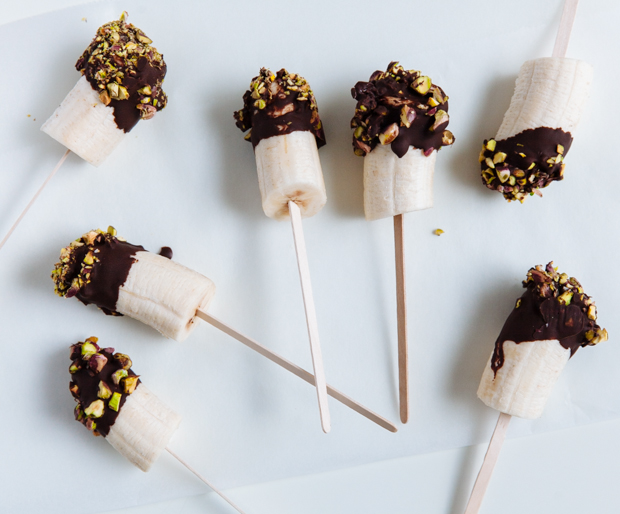 Let's end the week on a sweet note, shall we? Let's a make a dessert- one that's not fussy, but super summery and absolutely delicious. Also, keeping in with yesterday's lecture about guilt and my declaration of love for light weekly meals, let's also make it simple, quick, without butter or other trimmings.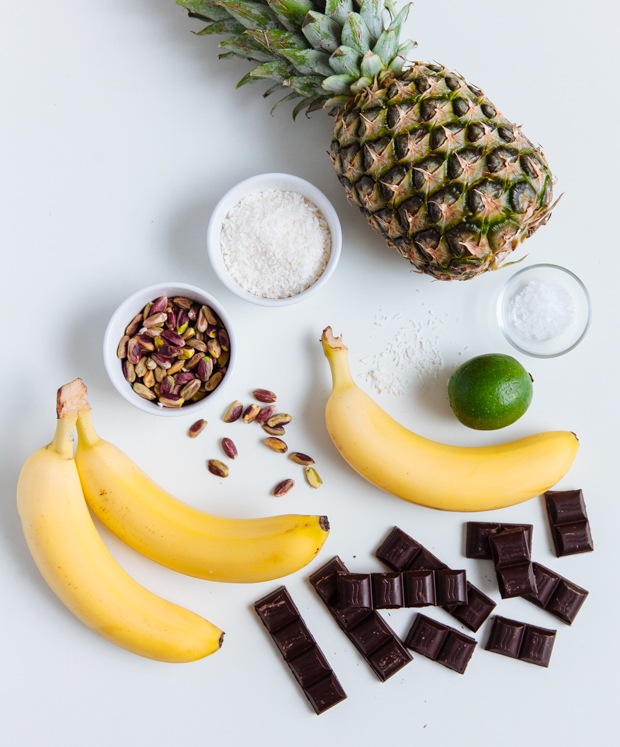 Let it be something with fresh fruit, dark chocolate, nuts and coconut- because it's summer and we can't wait for dessert.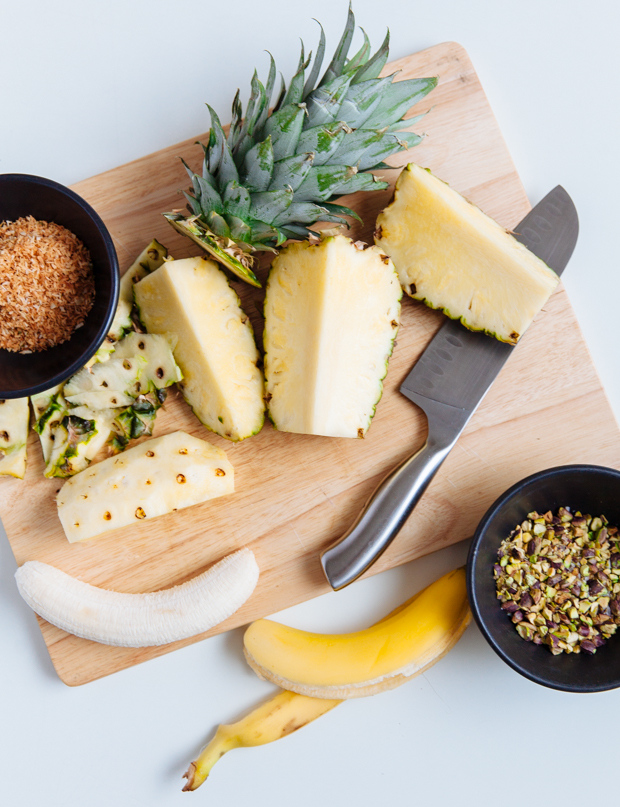 Not much talk is necessary here- the plan is perfect in its simplicity- but since I love talking about food, I'll elaborate: bananas- not too firm, not mushy either. Peeled and cut in pieces, any size you like. Pineapple: peeled, cut in medium-sized triangles. Chocolate: melted until glossy and perfect. Nuts: tossed with some sea salt flakes and toasted until fragrant. Coconut: tossed with some lime zest and also toasted until just browned.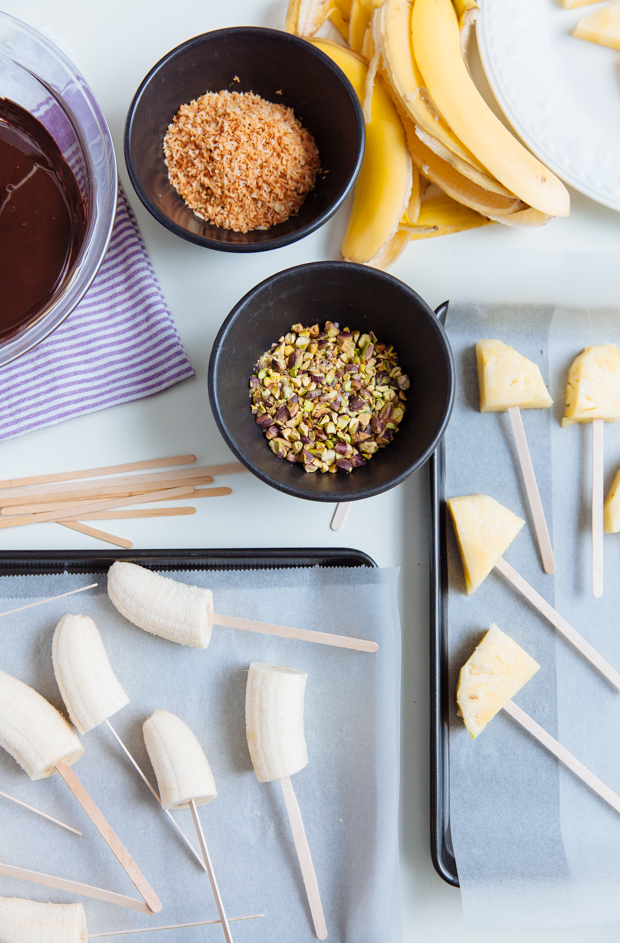 Even fewer words are needed here: popsicle sticks are inserted into fruit; fruits are dipped into chocolate until well coated; chocolatey fruits dive into to nuts and coconut. Chocolatey and nutty and coconutty and fruity- in the fridge and soon enough in your mouth.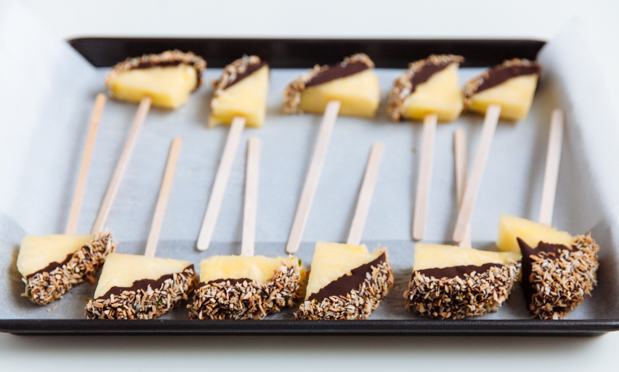 Pretty simple, pretty quick, pretty summery, pretty all around. That's the life.
INGREDIENTS
3 large bananas, peeled and cut in pieces
1 medium pineapple, peeled and sliced
1/2 cup unsalted pistachios
a generous pinch of salt
1/2 desiccated unsweetened coconut
1/2 teaspoon lime zest
300 grams plain chocolate, roughly chopped
20 popsicle sticks
Place the pineapple slices on a baking sheet or plate and freeze for about 15′, or until quite dry.
Preheat the oven to 180C (160C air); toss the pistachios with the salt, place on a baking sheet and toast until fragrant- about 5′. Take out and let cool.
Combine the coconut and lime zest, add on a baking sheet and toast until just browned- about 3′ (keep an eye on it, because it can turn from toasted to burned quickly). Take out and let cool.
Melt the chocolate over a pot of simmering water.
Line two baking sheets (large enough to fit in the fridge) with parchment paper; insert a popsicle stick on each fruit and dip halfway (or all the way) into the melted chocolate. Shake to discard and excess chocolate and then dip the bananas into the salted pistachios and pineapple slices into the coconut lime mixture.
Place on the parchment paper-lined sheets and refrigerate until the chocolate has set.