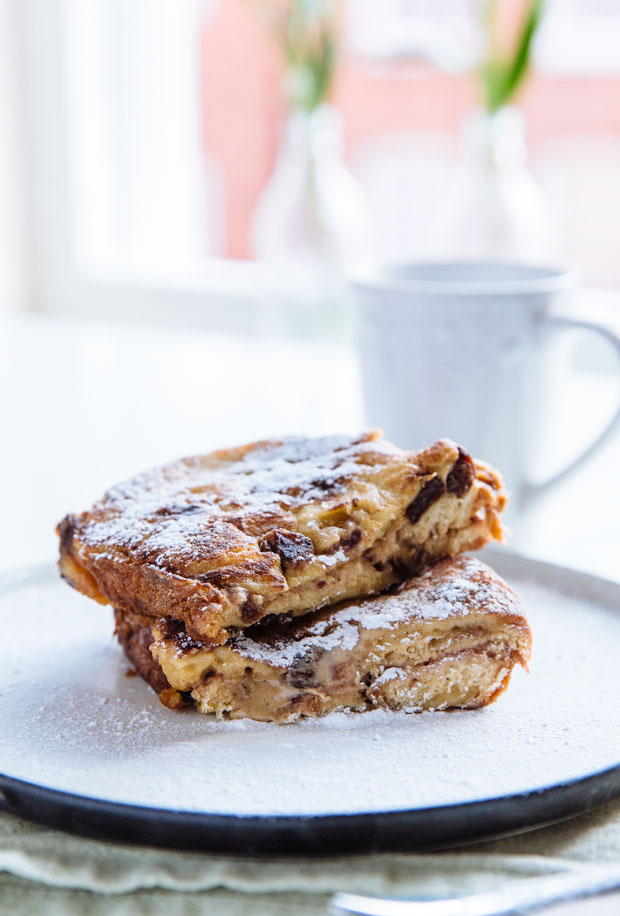 Happy happy new year! It feels so good to be back, after about ten days spent in utter holiday bliss: lots of delicious food and good wine shared with dear friends, lots of naps, lazy walks around sunny London, many films and cheesy Christmas songs playing on repeat almost all day round.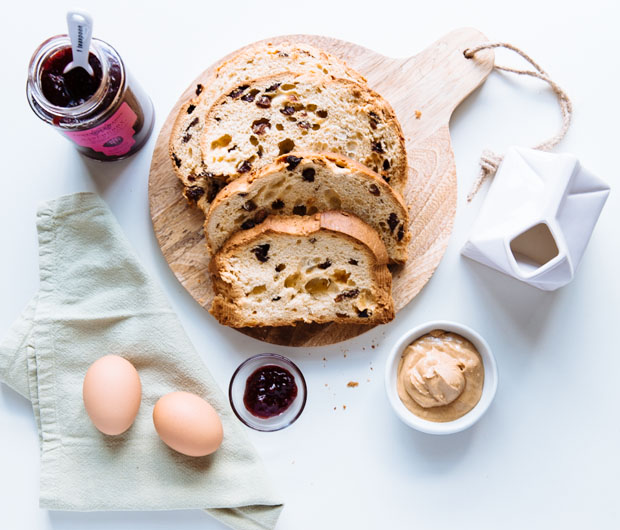 When I was not napping, or eating, or staring at our Netflix fireplace, I could mostly be found in the kitchen, testing (and tasting) various recipes and I'm so excited to be sharing them with you! Today's one and the one that will follow in the next couple of days are perfect for using up any holiday leftovers. This peanut butter & raspberry jam panettone french toast is just the little treat we need for those mornings after the holidays, an aftertaste of all the delicious things that we enjoyed the past couple of days. It takes mere minutes longer than your everyday breakfast, but packs so much more flavour and satisfaction (and, let's be honest, calories, but we're indulging just a tiny bit more here, bear with us).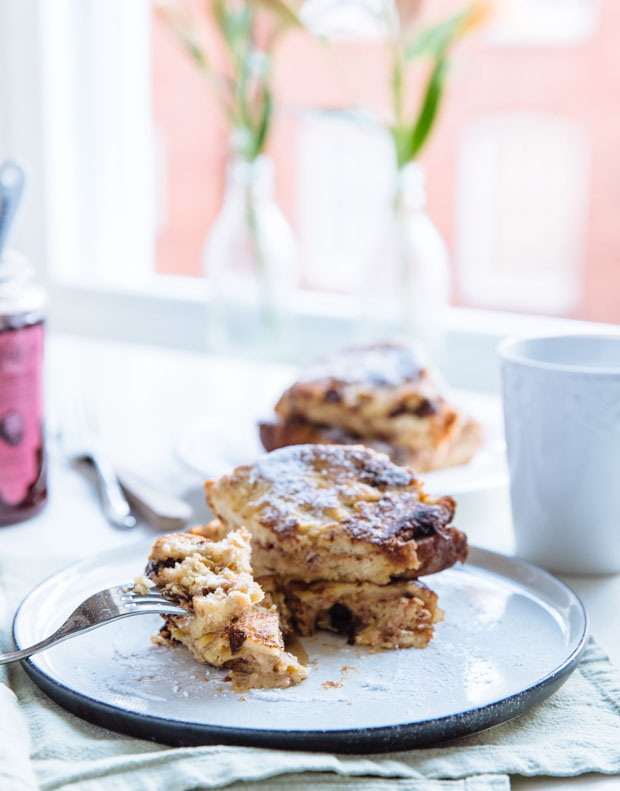 Instead of brioche or challah, or any other bread you'd normally use, we're going for leftover panettone, for extra flavour! The one I used is from Marks & Spencer and it super tasty, subtly sweet, very buttery, with a hint of prosecco and soft sultanas (which I normally don't prefer, but I find them very fitting here, adding some texture and slight sweetness). Since our bread is already sweet, we'll be pairing it with lots of smooth peanut butter for balance and just a thin layer of raspberry jam- enough to give us that peanut butter & jelly nostalgic feel, without adding too much sweetness.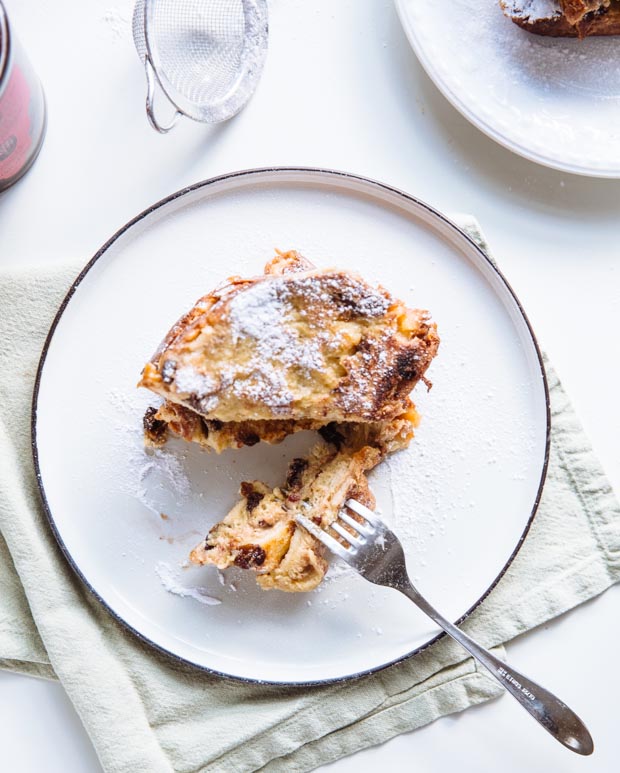 Crisp on the outside and deliciously smooth on the inside- oh my! Cereal and yogurt can wait, we're prolonging out festive habits just a tiny bit longer, keeping our tree out just a tiny bit longer, singing Baby It's Cold Outside just one more time.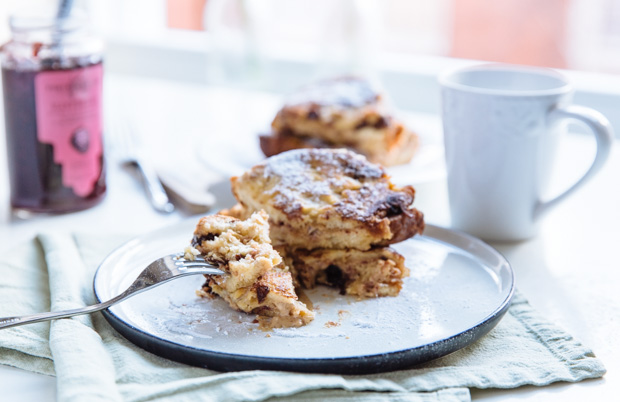 Peanut butter & raspberry jam panettone french toast
INGREDIENTS
4 slices stale panettone (or any other soft bread)
2 1/2 tablespoons creamy peanut butter
1/2 tablespoons raspberry jam
1 large egg & 1 large egg yolk
1/3 cup full fat milk
1/2 teaspoon salt
1/2 tablespoon butter for the pan (& a good coating of cooking spray)
icing sugar, for dusting
Generously spread peanut peanut butter on the all four panettone slices and top two of them with a very thin layer of jam. Sandwich them together.
In a shallow bowl, whisk together the egg, yolk and milk and add the salt.
Lightly coat a large frying pan or skillet with cooking spray, add the butter and melt over medium heat.
Dip each sandwich into the egg/ milk mixture and soak well. Place each in the hot pan and cook until golden brown, about 4'. Flip and cook the other side as well.
Place on a plate, dust with icing sugar and enjoy.