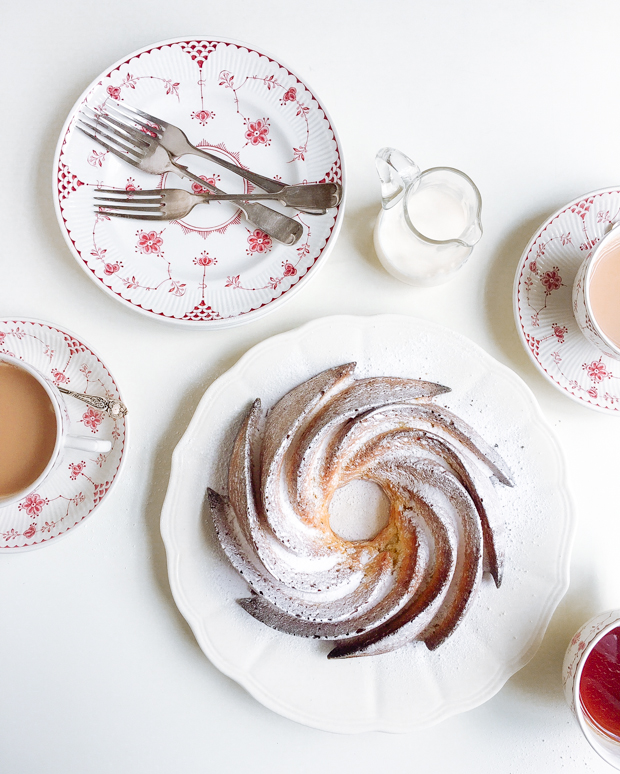 I'm coming back with a bang, back with this mango & passion fruit vanilla bundt cake. But let me first explain my absence. Remember how in my last post I mentioned how kinda crazy my week had been? Boy, was I about to get schooled. The one that just passed was hands down the definition of crazy. Like, Mike up on the stage of Dolby Theatre, accepting an Academy Award for Best Short film, along with the director and producers of Stutterer, the most beautiful short ever, one that stole my heart from the first time I saw it- that kinda crazy. And staying up with friends till 4 in the morning, celebrating with too much bubbly and too much happy cursing and hugs and spending a couple days trying to reply to congratulatory messages- additional kinda crazy.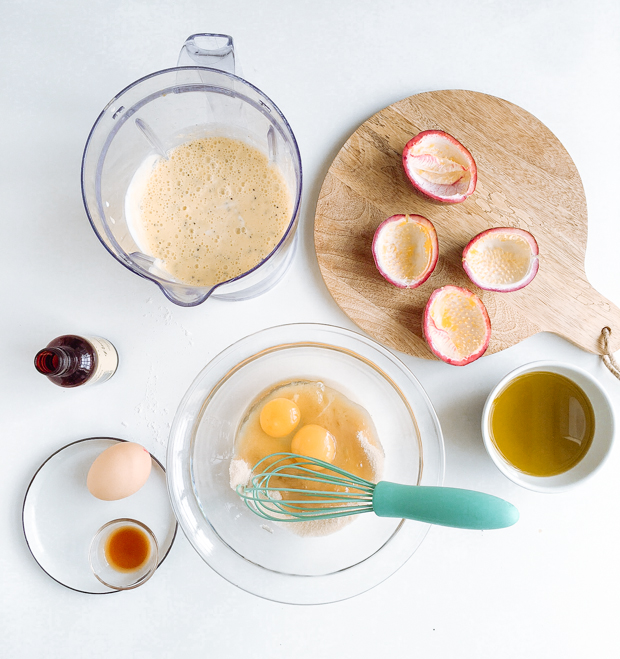 And among all this ridiculously happy craziness, there it was, UK Mother's day, the highlight of March, the beginning of spring for me. All days of the year would not be enough for me to celebrate my beautiful mom, but I'm happy to start with this one. I've mentioned her here on a number of occasions and, honestly, I could talk about her non stop on any given moment and with every chance possible. She's the most inspiring woman I've ever met and to me, the most gorgeous woman in every way.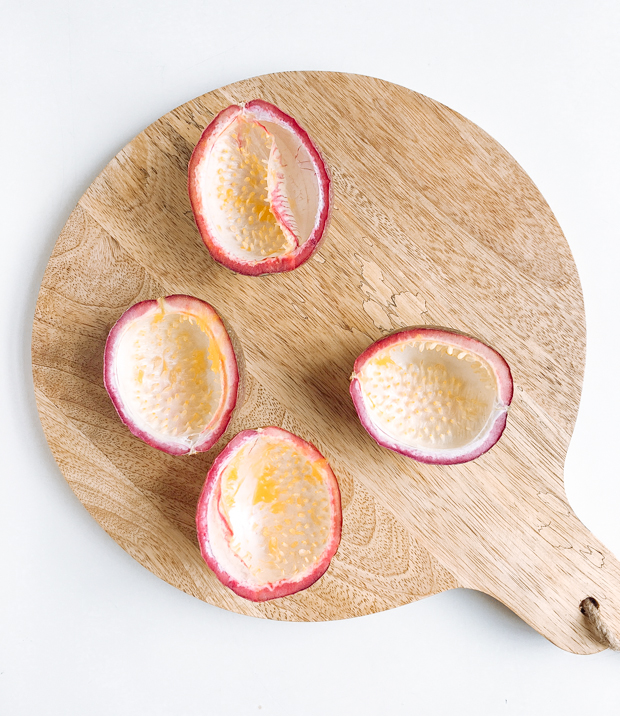 Once again this year, I'm celebrating her from a distance. And the best way to celebrate my mom is with flowers, plants and desserts. She has the first part down to a t (possessing the biggest green thumb ever) and while she's also pretty good at taking care of her equally big sweet tooth, she rarely bakes. She does however appreciate a good dessert and so do I.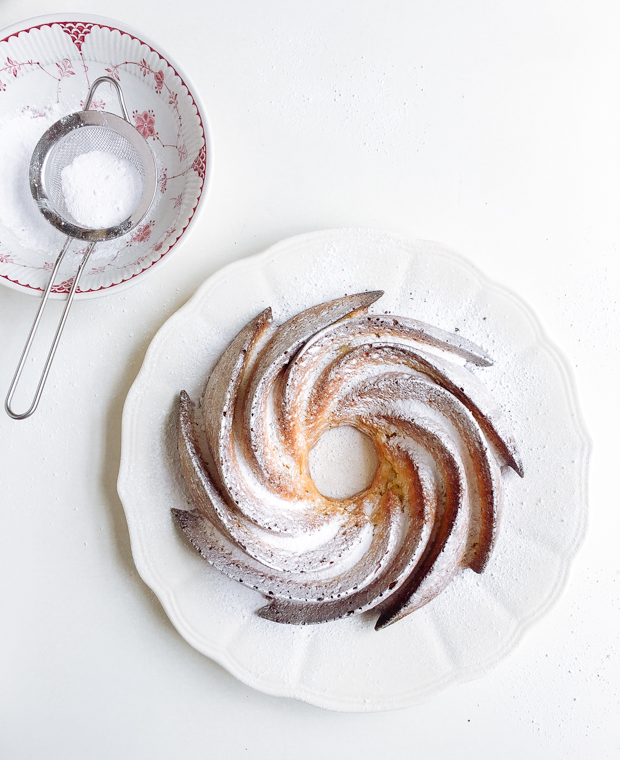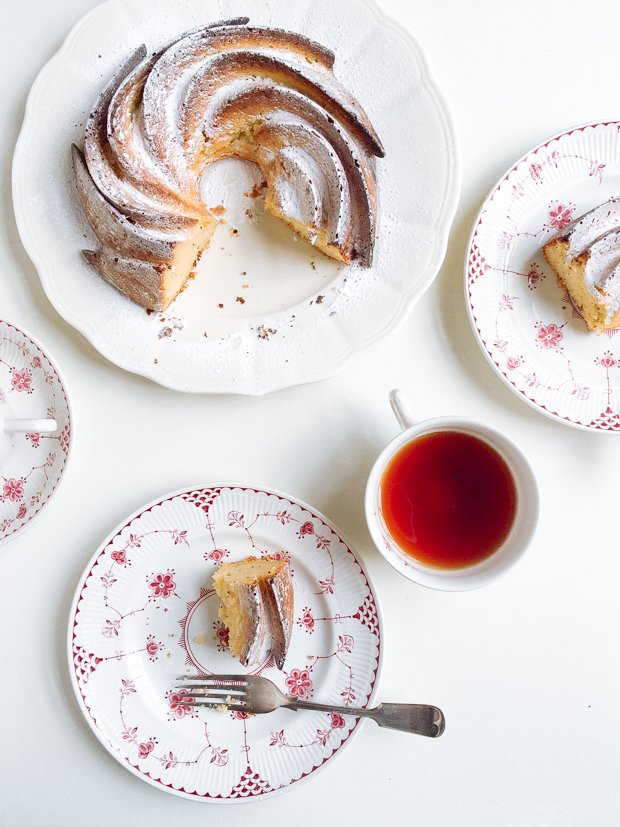 So, for this year's festivities a mango & passion fruit vanilla bundt cake is in order; it's pretty like my mom, and the fresh mango and passion fruit, which always make me think of summer, are the perfect fit  for the most easy & breezy member of our family. Requiring less than half an hour prep and about the same time in the oven, it's fragrant, filled with freshness and subtle sweetness. It's perfect with a cup of cup of coffee or tea- and will definitely taste infinitely better alongside your mom.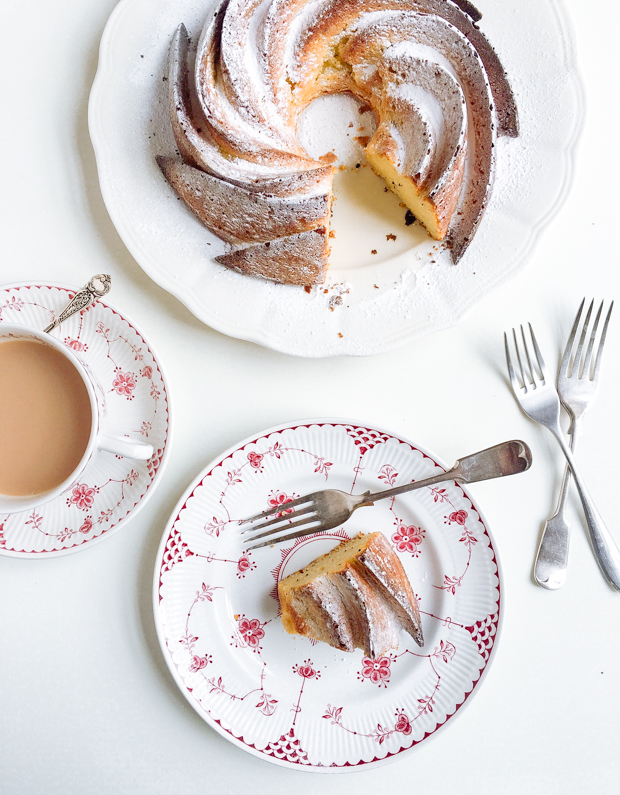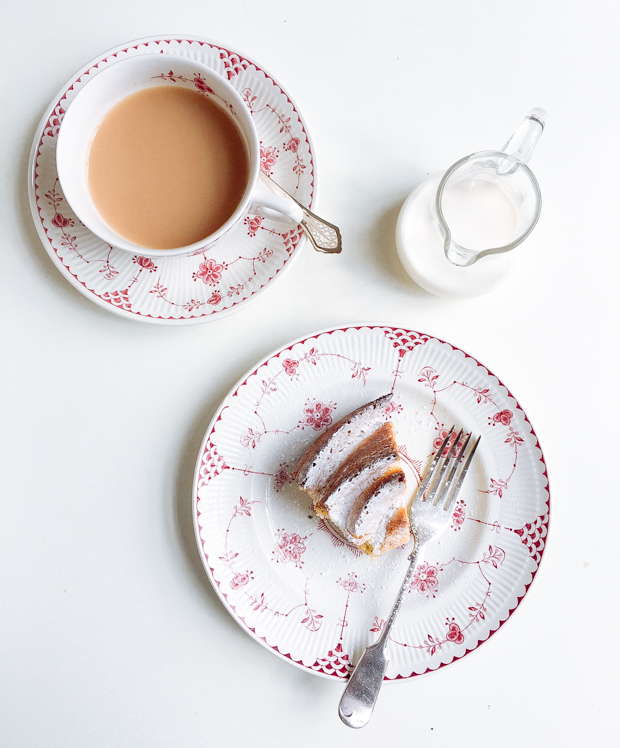 Mango & passion fruit vanilla bundt cake
3 cups all purpose flour
4 teaspoons baking powder
1 cup golden caster sugar
a pinch of salt
1 cup half fat yogurt
1 mango 
2 passion fruits
1/2 cup oil*
1 heaping teaspoon pure vanilla extract
3 large eggs
* You can use olive oil, vegetable oil or a combination of two. Olive oil gives the cake a strong, almost savoury taste, which I actually like, even though it kinda overpowers the fruity flavours. Vegetable oil on the other hand, has a much milder taste, therefore allowing the mango and passion fruit to really come forward. I would recommend a combination of the two for the best of both: an ever so slight savouriness as well as a not overly sweet fruitiness. 
Preheat the oven to 180C (160C for air). Butter and flour a cake pan and set aside.
Beat the eggs with the sugar until pale and fluffy and set aside.
Peel and core the mango, half the passion fruits, scoop out the seeds and add them to a blender. Add the yogurt, oil and vanilla and blend to a thick pulp. Add the eggs & sugar and beat to combine.
Combine the flour, baking powder and salt, add to the wet ingredients and fold to incorporate.
Pour into the cake pan and bake in the preheated oven for 40′-45′, or until an inserted skewer comes out clean.
Remove from the oven, allow it to cool for about 10′ and invert onto a serving plate. Generously dust with icing sugar and serve.