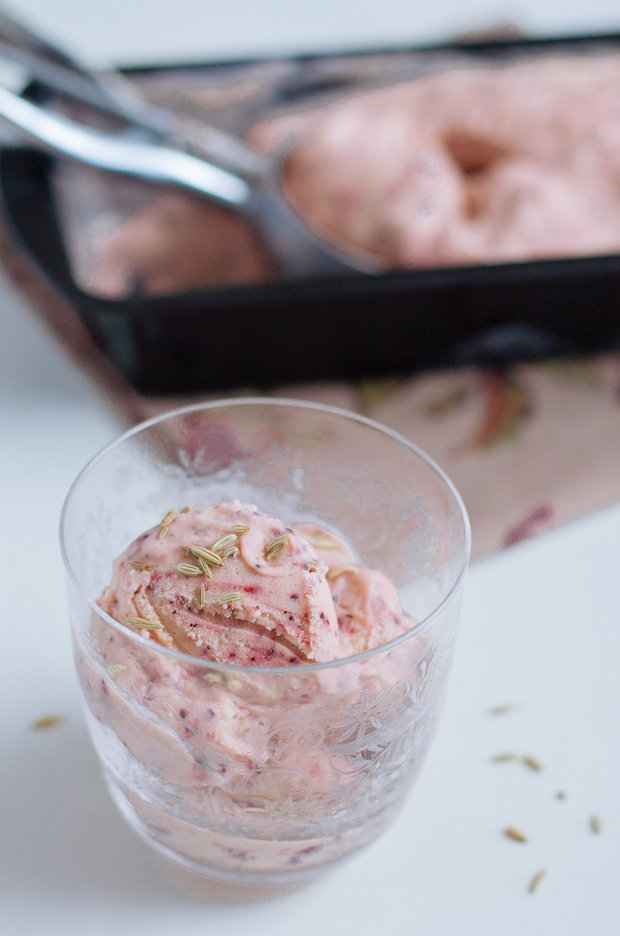 Honestly, I didn't plan this post; I was gonna stay away from any kind of frozen treat, be it ice cream, sorbet, popsicles, or anything of that sort. I wanted to talk about pies and gooey chocolate cookies, meringues and all puffed up pull-apart breads filled with fruity jams.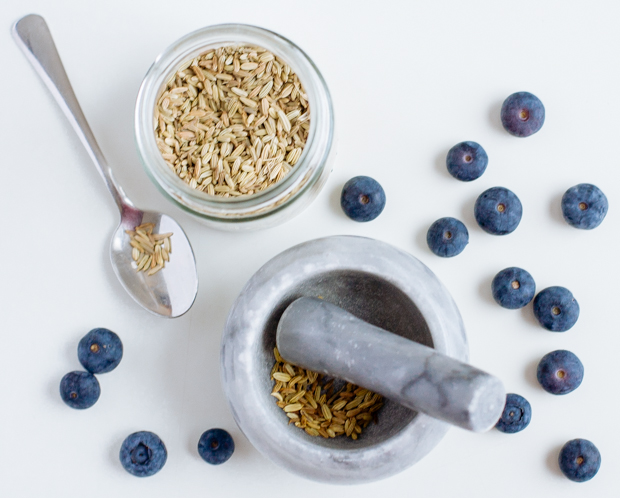 Instead, I'm finding myself once again craving something ice cold. And there's only so many glasses of water or ice tea or lemonade a person can drink during the day, right? When temperature reaches 36C (97F), beverages alone are not gonna cut it. We need more. We need to feel refreshed and stay cool, while satisfying our sweet tooth. We also need to bear in mind that we still have a hell of a lot of summer ahead of us, so we'd better not eat all the rich, chocolatey, creamy and crunchy ice creams we can get our hands on. Patience and frozen yogurt, that's what we need.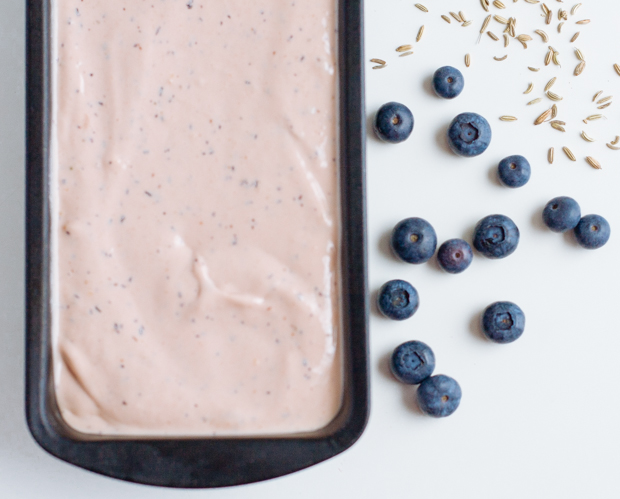 I first made this right before I left London, after yet another visit to the always enchanting Dishoom. I'd gone there with my friend Yovina and after our delicious meal, we had to also have something sweet. Yovina ordered a mango fennel lassi and once I tried it, I immediately forgot all about the dishes we had devoured before. It was perfect: smooth and refreshing, with just the right amount of natural sweetness from the mango and delicate hints of fennel.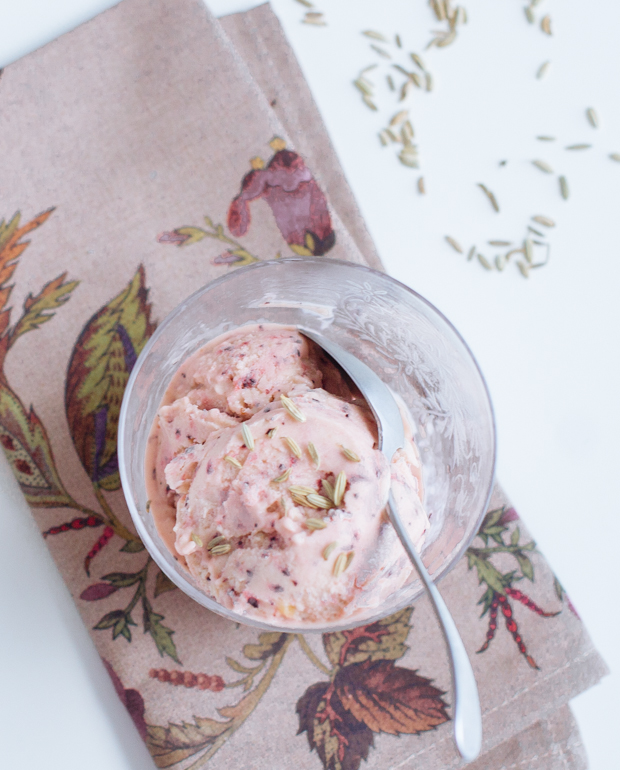 It was even more perfect for a late June surprisingly hot London, so I instantly knew I had to make something similar as soon and as cold as possible. Mango of course, juicy and fragrant, a handful of blueberries for extra colour and some tartness, lots of creamy yogurt, honey for sweetness and toasted fennel seeds for that distinct, cool fragrance. Fruity, creamy and in the perfect shade of pink, this is ideal for that London heat and the current Athenian heatway. Save yourself, make frozen yogurt.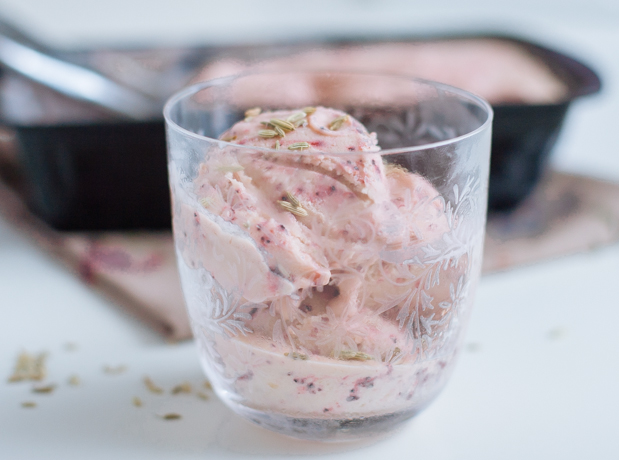 INGREDIENTS
2 large ripe mangoes, roughly chopped
1/2 cup blueberries, washed and dried
1 tub full fat Greek yogurt
1/2 cup honey
3/4 teaspoon fennel seeds, lightly toasted & extra for serving
Line 2 baking sheets with baking paper and place the mango chunks and blueberries in the freezer until almost solid (about 2 hours).
Take out of the freezer, place in a food processor, add the yogurt, honey and fennel seeds and pulse until smooth and creamy.
Pour into a freezer-safe container, smooth out the surface with a spatula and cover well with cling film. Freeze until solid and remove from the freezer 10-15′ before serving (with extra toasted fennel seeds if desired).
Keep in the freezer for up to a month.