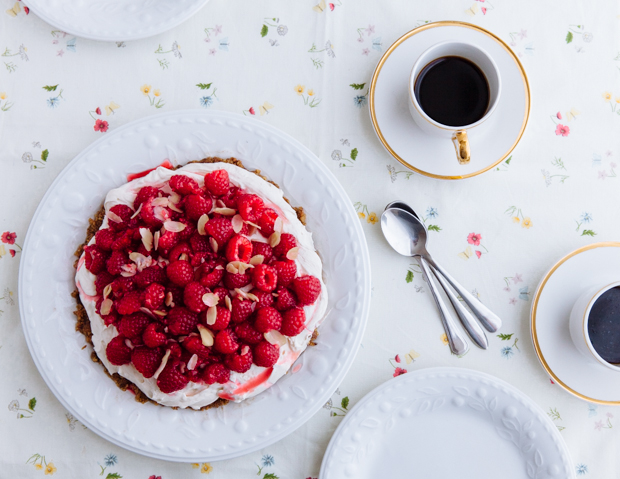 Up until I moved to the UK, I always celebrated Mother's day on May- which was already my mom's month anyways, what with her name day being on the 21st and preparations for her birthday (on early June) in full swing. For the last ten years or so, I can celebrate her twice, albeit from a distance…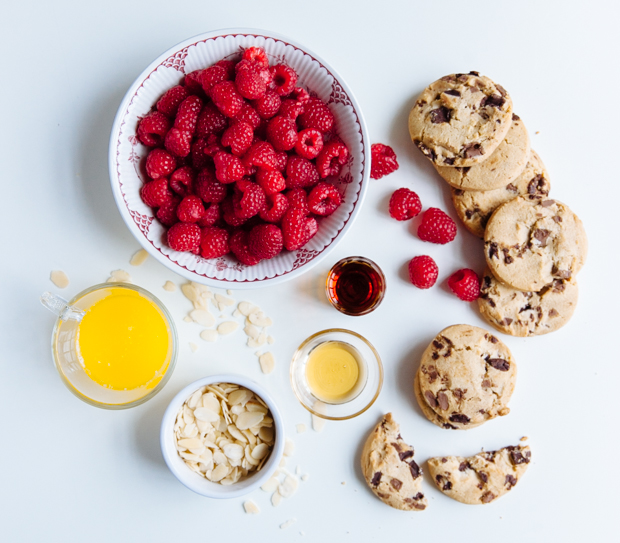 Ever since we were kids, Mother's day was a big thing in our family; around the date, my dad would make an unexpected and subtle comeback from his usual hibernation mode and complete lack of interest when it comes to organising things and shopping (for real, the man never goes to the stores, unless it's for books- twice a week- anniversary gifts for our mom, or motivated by inexplicable urges to buy Alkyoni and me dresses. Grocery shopping is completely out of the question- in fact his sole contribution to it was when, years ago, he gave my sister a 50 euro bill for milk and told her to keep the change and go buy some books.). But for mother's day, he'd always (kinda) organise us both into searching for a nice gift, he'd get his in order too and we'd also prepare a kick ass breakfast for her, right before which he would appear as a flower-bearing, silly-grinning, slightly awkward Romeo.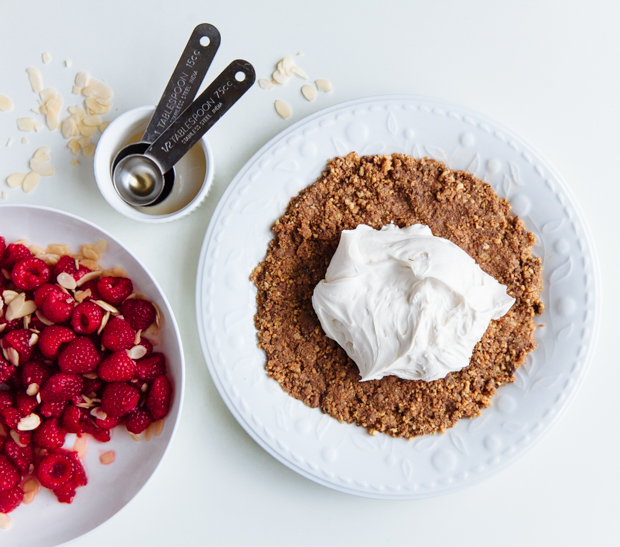 I won't be home this Sunday, but the festivities couldn't be in better hands: my dad's teenage-like crush on my mom, along with his love for festivities of any kind (and his tendency to treat them all also as an opportunity to make a grand entrance and then masterfully manage to make the whole thing about him), combined with my sister's organising skills and impeccable timing and taste when it comes to setting a stunning table with gorgeous looking food, will make yet again this day quite special.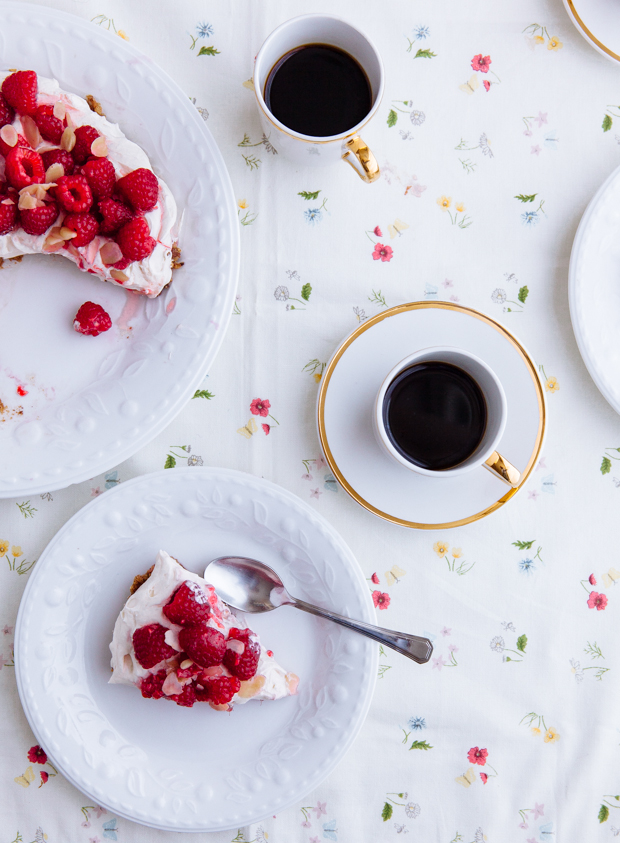 I can't do much from here- but I can make a dessert for her; my mom has an impressive (and often scary) sweet tooth; she loves desserts and she loves the fact that she loves desserts. You know how sometimes people refer to sweets as their 'guilty pleasure'. Ha! Not in this house.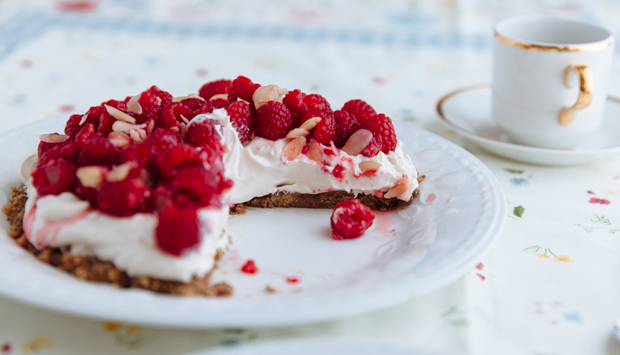 I could've gone with pretty much any combination (she doesn't discriminate and loves all deserts almost equally), but I wanted to make something fresh and beautiful, just like her. Chocolate chunk cookies combined with melted butter for a crumbly, delicious base; lots of whipped mascarpone (because we also love cheese in this house, all kinds and lots of it) with a splash of vanilla and maple for flavour; and super fresh, super pretty raspberries, tossed with more maple and delicate almond flakes.
Happy Mother's day, Mom! Twice a year is not nearly enough.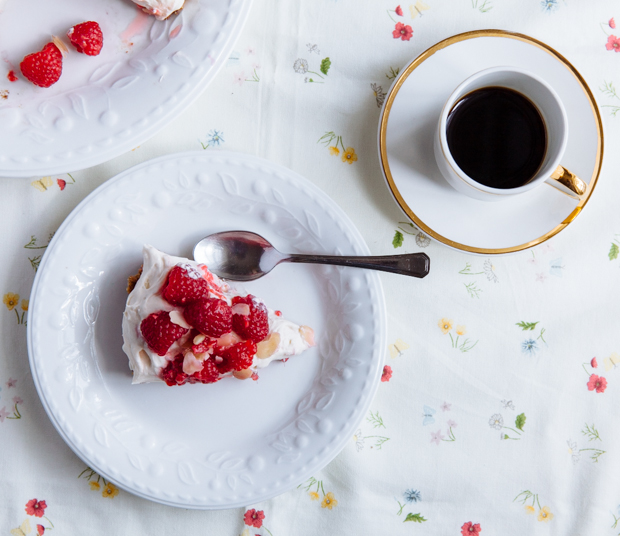 INGREDIENTS
200g chocolate chip cookies (double the amount for a taller base)
2 1/2 tablespoons unsalted butter, melted and slightly cooled (if using more cookies, adjust the butter accordingly)
2 heaping cups fresh raspberries
1/2 tablespoon cognac
1/2 tablespoon honey
1/4 cup almond slivers
400g mascarpone cheese
2 tablespoons maple syrup
1/2 teaspoon vanilla extract
Place the cookies in a food processor and pulse until very crumbly; add the melted and cooled butter and toss well to coat all the crumbs.
Transfer to a serving place, press down with the back of a tablespoon until evenly spread and put in the fridge for 30'.
In the last 15', toss the raspberries with the cognac, honey and almonds and set aside.
Beat the mascarpone with the maple and vanilla extract until fluffy and soft.
Take the base out of the fridge and top with big dollops of the mascarpone; top with the raspberries and serve.