Sweet and a little sour, soft and bursting with seasonal goodness- there's lots to love in this cranberry, citrus & pecan brown butter cake.

There was a time when I was oblivious to cranberries and their beauty. They sure are a peculiar bunch: perky and bright red, a sight for sore eyes indeed, yet tart and mostly accessible when they are cooked. Instead, come spring I paid my respects and showed love to other berries: soft sweet blueberries, my favourite of them all, perfect in a summer pie, a fragrant cake or rich overnight oats; also delicate raspberries and the ever so slightly tart and chubby blackberries.
During the winter, with them three still not quite available, I always missed berries terribly; I longed for their beautiful texture and majestic shot of colour they added to any dish they'd be part of.  And like so, I became aware of cranberries. My initiation, as with most things culinary, was through my mom, on a bright winter day, when she came back from the nearby market with a paper bag filled with shinny, crimson cranberries. After a quick rinse, in they went to a delicious pork stew, along with mushrooms and fresh bay leaves. I was still suspicious, yet also completely mesmerised by the beautiful colour and slight tanginess of the cooked fruit. Slowly, timidly I then started to experiment with cranberries myself.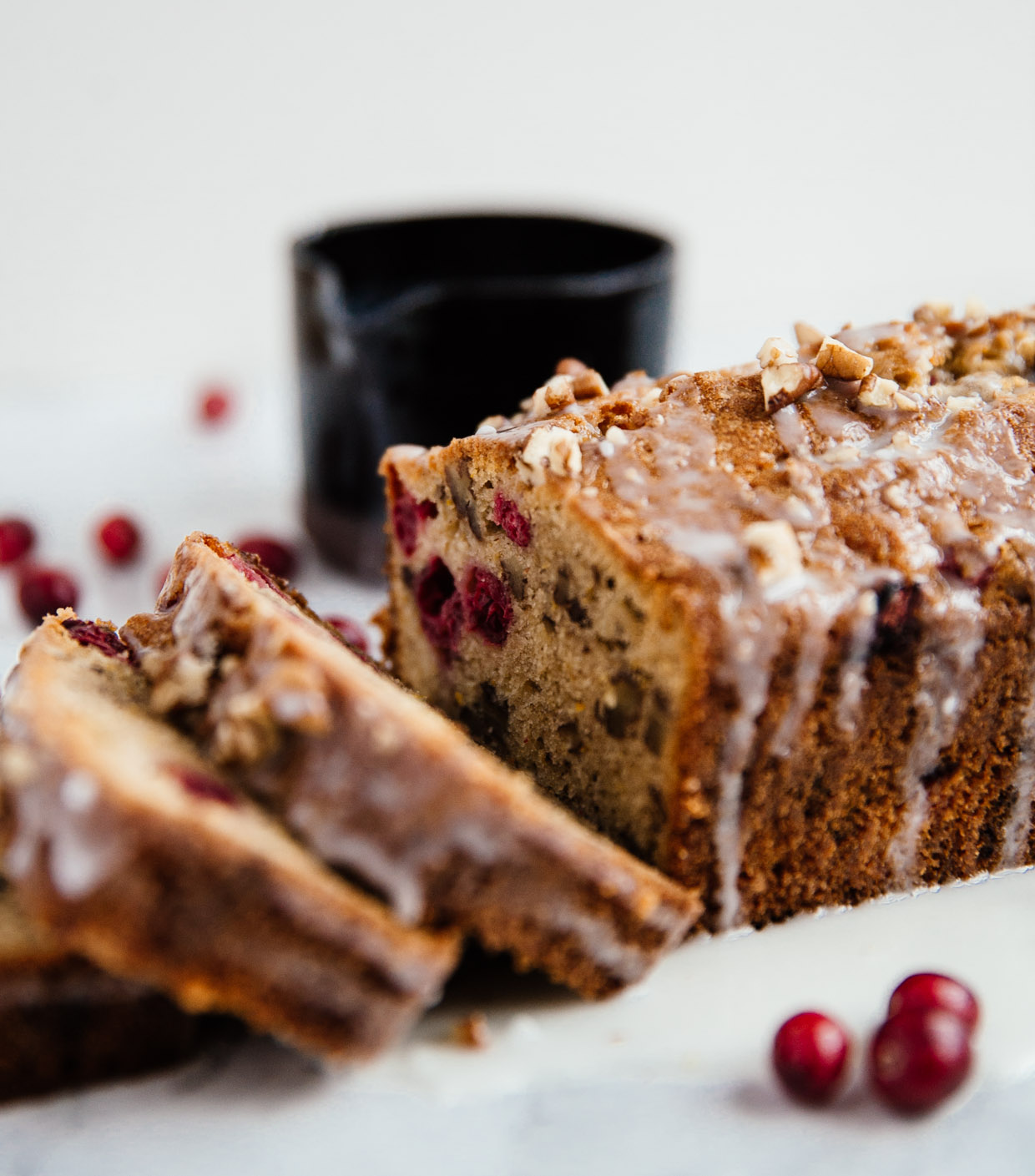 I love them slowly cooked with chestnuts and sweet shallots, topping thick slices of chunky toasted bread, alongside a perfectly fried egg. Or added in spicy chutneys with chillies and apples. Most of all though I tend to use them when I bake– there they really shine, gifting a perfect pop of bright red and balancing out sweetness. This cake is as straightforward as they come: essentially a vanilla & orange batter, made all the more rich and fragrant with the addition of brown butter (which I lately rarely resist in cakes), lemon and clementine zest, warming spices and toasted pecans, coarsely chopped. I love it- it smells, tastes and looks like a perfect winter day, crispy cold and shinny too. I really hope you give it a try.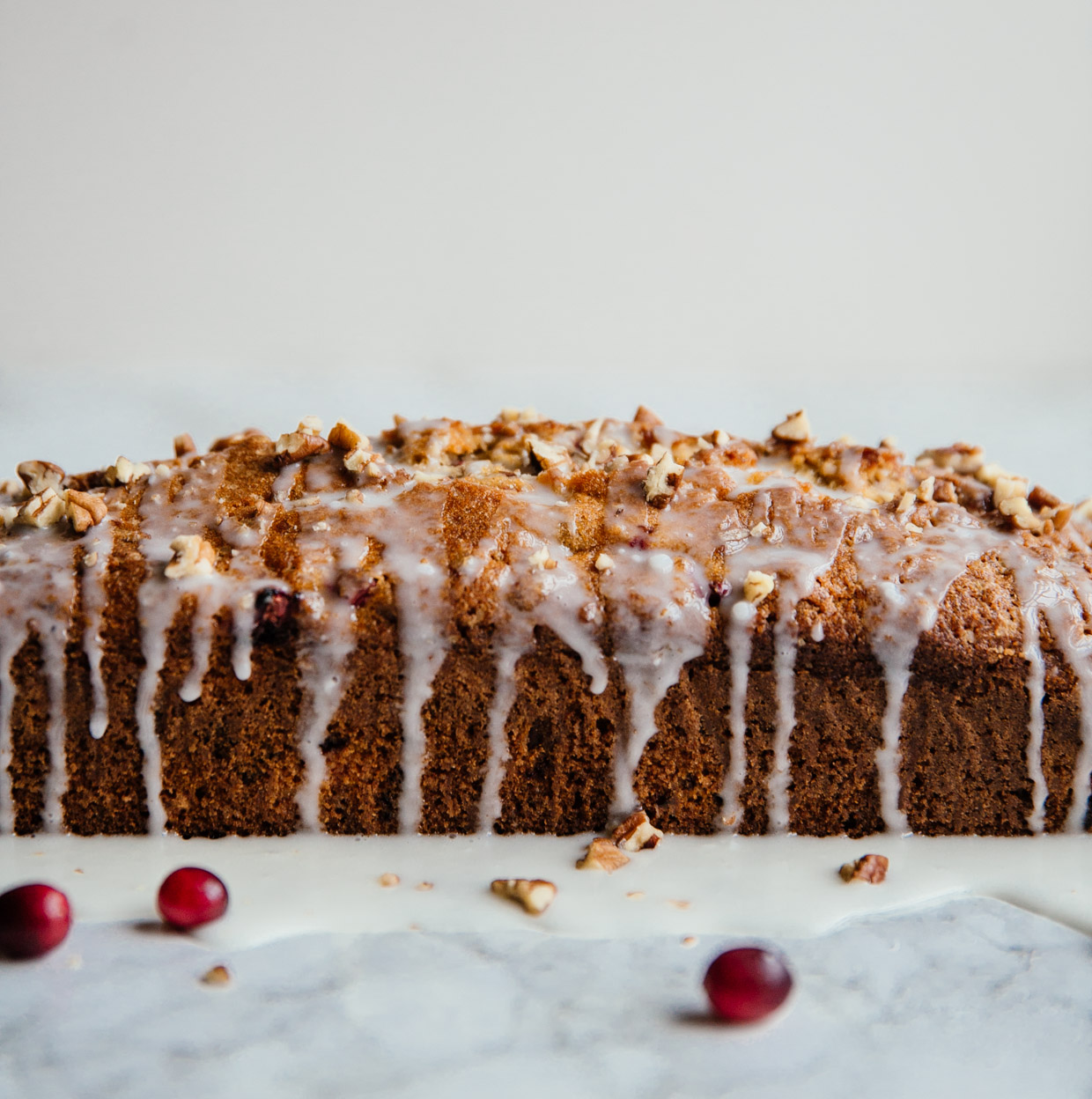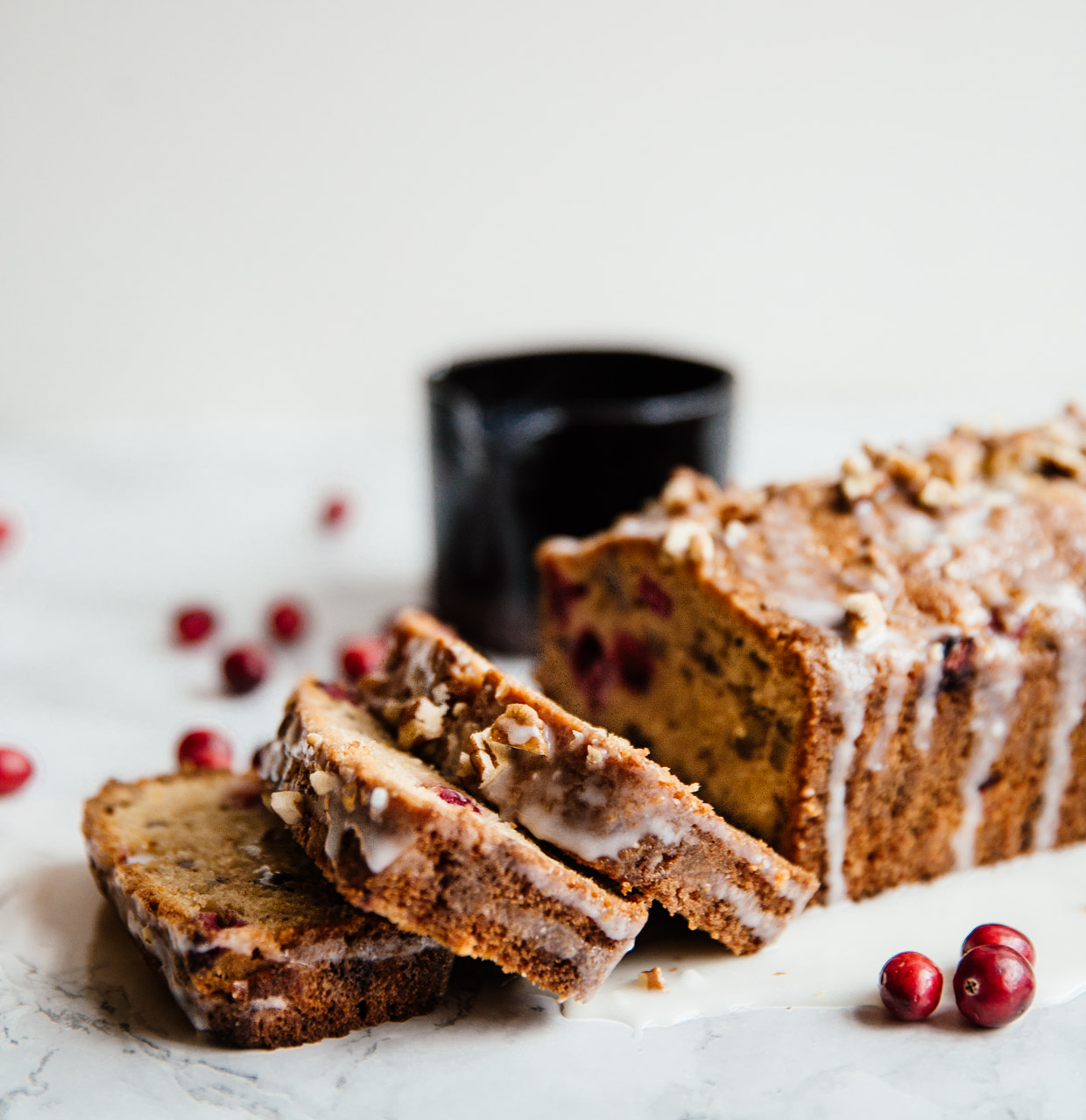 Cranberry, citrus & pecan brown butter cake
WHAT
200g unsalted butter
150g caster sugar
1 orange, zest & juice
1 lemon, zested
3 clementines, zest & juice
1 tablespoon pure vanilla extract
3 medium eggs
220g all purpose flour
2 teaspoons baking powder
1/2 teaspoon salt
1 teaspoon ground cinnamon
1/2 teaspoon ground cloves
1/2 teaspoon ground nutmeg
1/2 teaspoon ground cardamom
1/2 cup pecans, roughly chopped
1 cup fresh cranberries
for the icing:
1/2 cup icing sugar, sieved
3 tablespoons milk
1/2 teaspoon vanilla extract
HOW
Preheat the oven to 180C (160C FAN) and line the bottom and sides of a loaf pan with parchment paper.
Melt the butter in a small sauce pan over medium heat and cook further until lightly browned and smelling nutty (about 5′). Remove from the stove, combine with the sugar and beat with an electric whisk until well combined.
Add the citrus juice and zests and then the eggs, one at a time, mixing well between each addition. Combine the dry ingredients and add slowly, folding very gently. Lastly add the pecans and cranberries and combine.
Spoon the mixture into the tin and bake in the preheated oven until the top is golden and an inserted skewer comes out clean- about 1 hour (if the top starts browning too fast, cover loosely with foil and continue baking).
Remove from the oven and leave in the pan while you make the icing: combine the icing sugar, milk and vanilla extract and whisk until well combined and smooth.
Remove the cake from the pan by lifting the overhanging parchment paper. Carefully remove the paper and place on a serving plate. Drizzle generously with the icing and top with the remaining pecans.