This blueberry, lemon & pine nut cake is exactly how I love a cake to be: simple, sweet, delicious, maybe a little messy and oh so satisfying.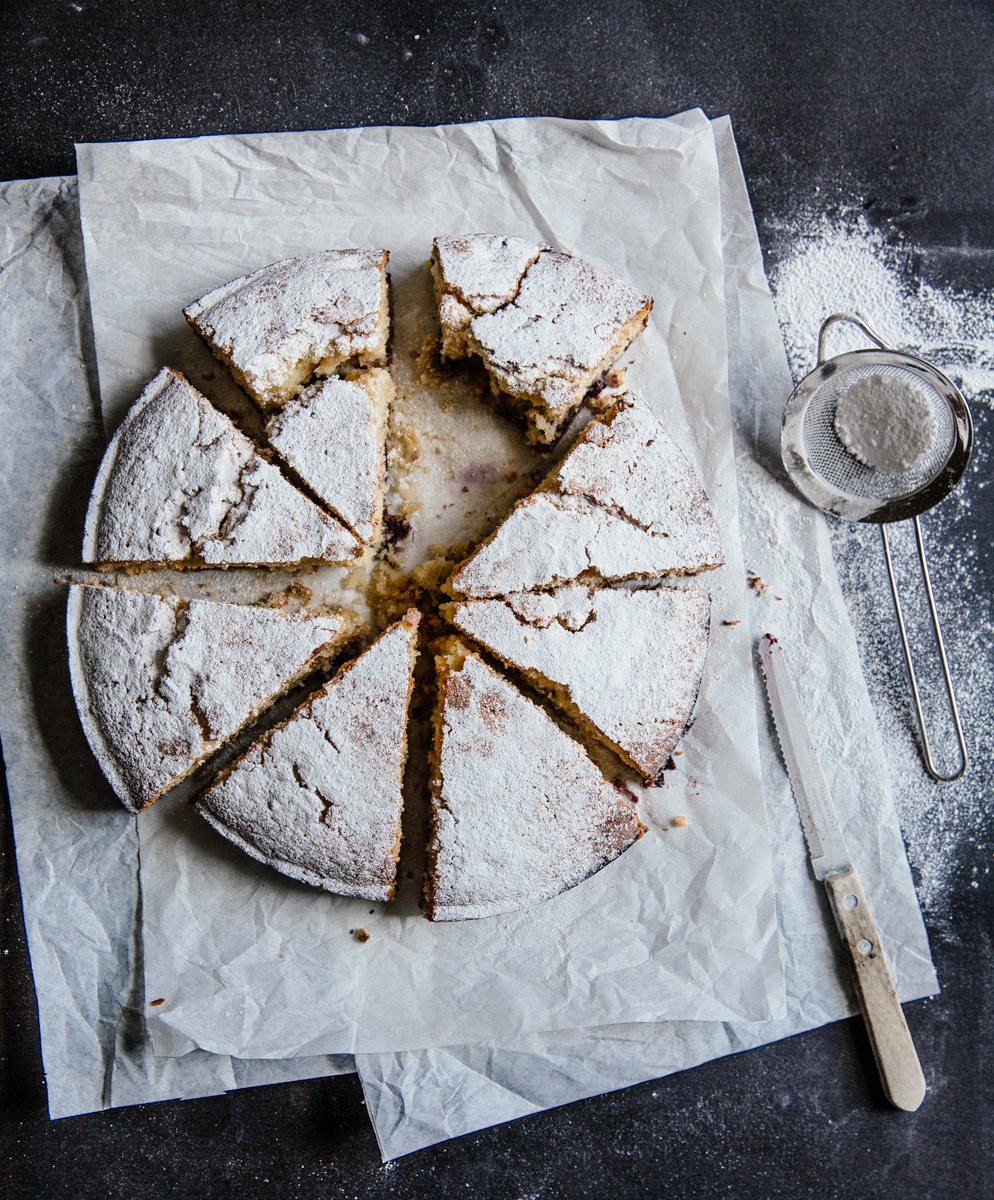 I don't remember when exactly, but somewhere along this weekend, it dawned on me how long it's been since I last made a cake. I've spent the better part of the weeks leading up to Easter trying to make tsoureki and failing spectacularly, time after time. I was left with more flat, dense, delicious yet overall miserable looking sweet breads than I knew what to do with. I was also left with an overwhelming desire not to make a dessert for quite some time- enough for my bruised pride to heal and all of me to stay away from sugar and butter and all them beautiful things I had been struggling with.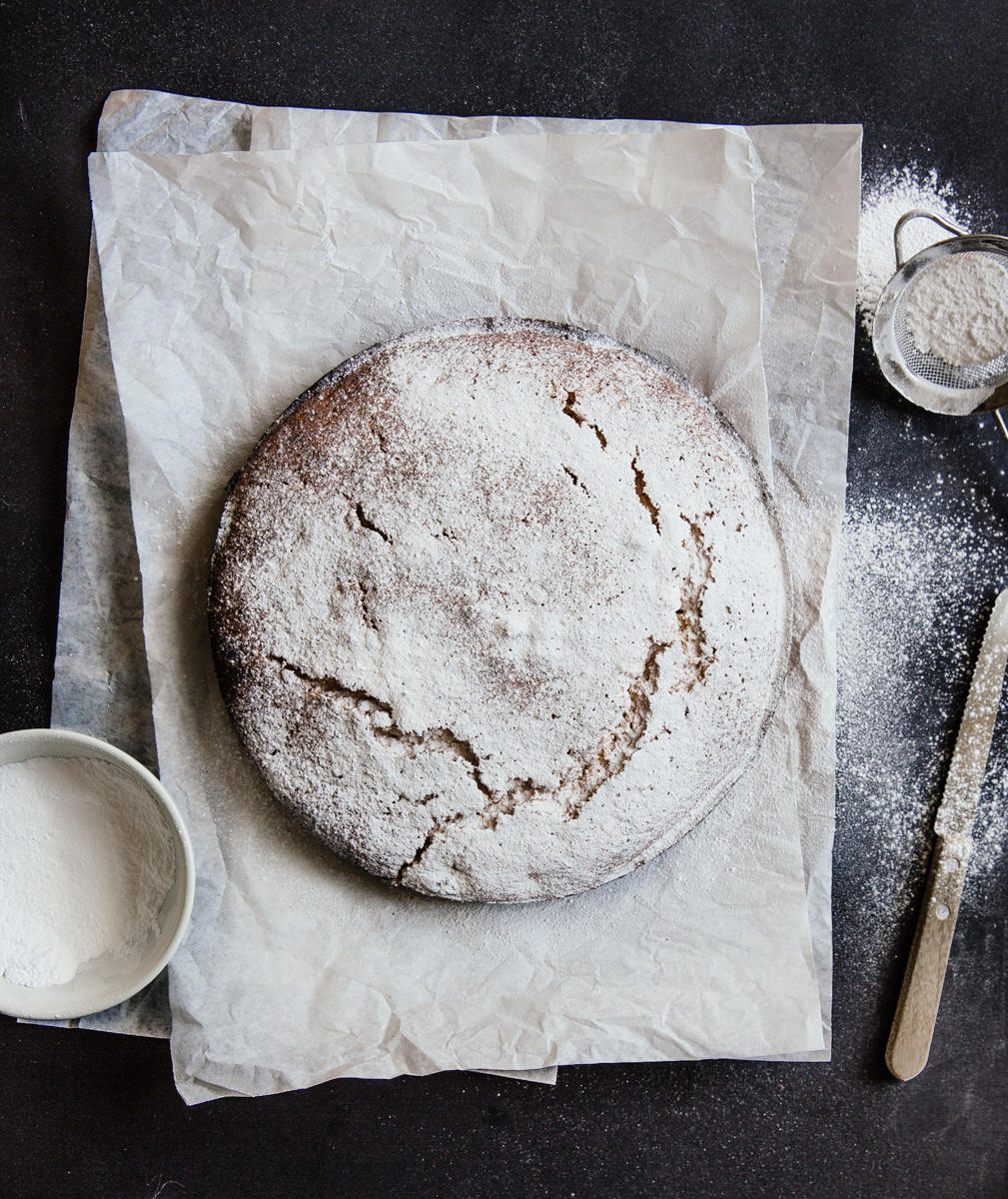 Until I suddenly realised how much I'd missed making a cake. A damn simple one, tasty, wholesome and as far from perfect and pristine as possible. You can't often go wrong with such a cake; the formula is simple and utterly unimpressive: sugar and butter; then eggs and maybe milk or yogurt too, followed by fragrant additions and any little extra bits. Finally, necessarily, our mighty white powders. A little folding, a little spooning and some baking time later you know what you're in for: it's not extraordinary, nor fancy, not even that much exciting. But then again, there's lot to be said about little, familiar comforts.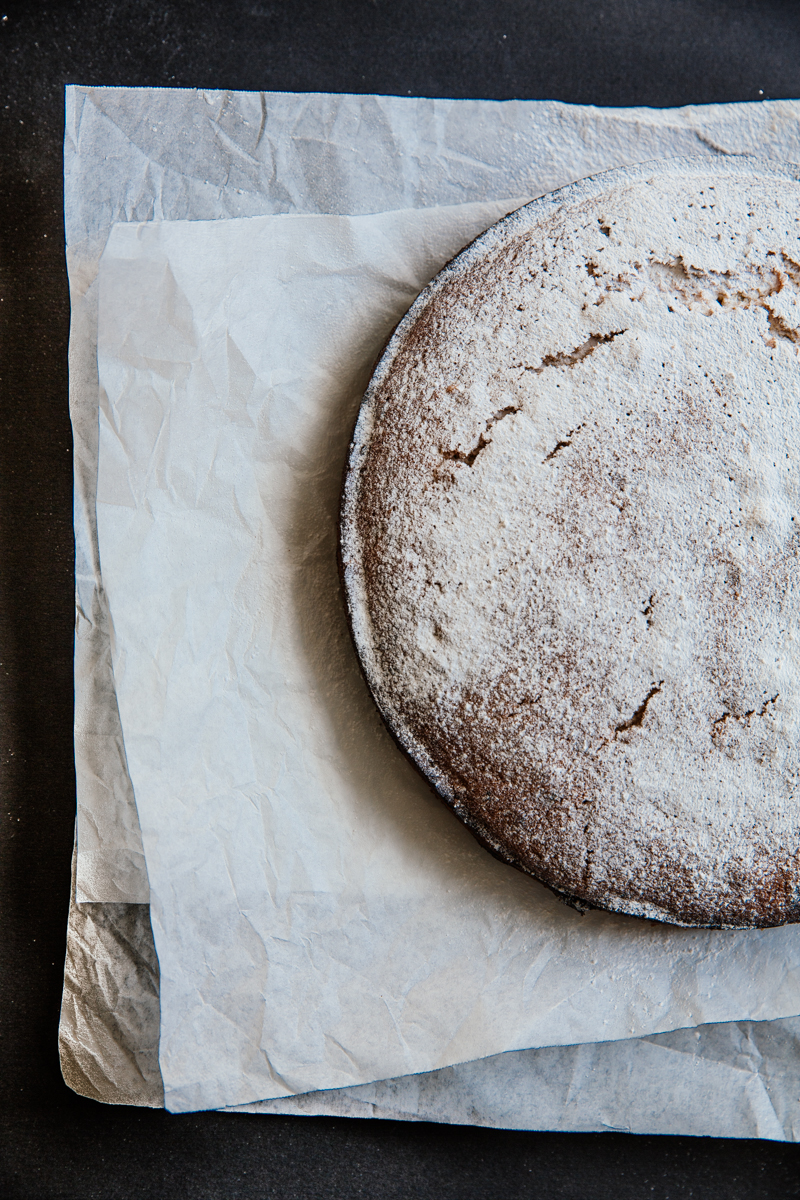 This blueberry cake is simple and sweet and fragrant; it's bursting with sweet, sticky blueberries and has the flavours of lemon and mahleb, that sweet Middle Eastern spice, much beloved in Greece too and part of what gives tsoureki its unique aroma (see, after 5 or so unsuccessful attempts and thankfully a few stellar ones, I have been left a little knackered and also a lot in love with mahleb). It is also messy and very much not polished. It's stellar when covered with lots of icing sugar or served alongside vanilla ice cream- but it doesn't really need either. Simple, sticky, messy and delicious. Exactly my kind of dish.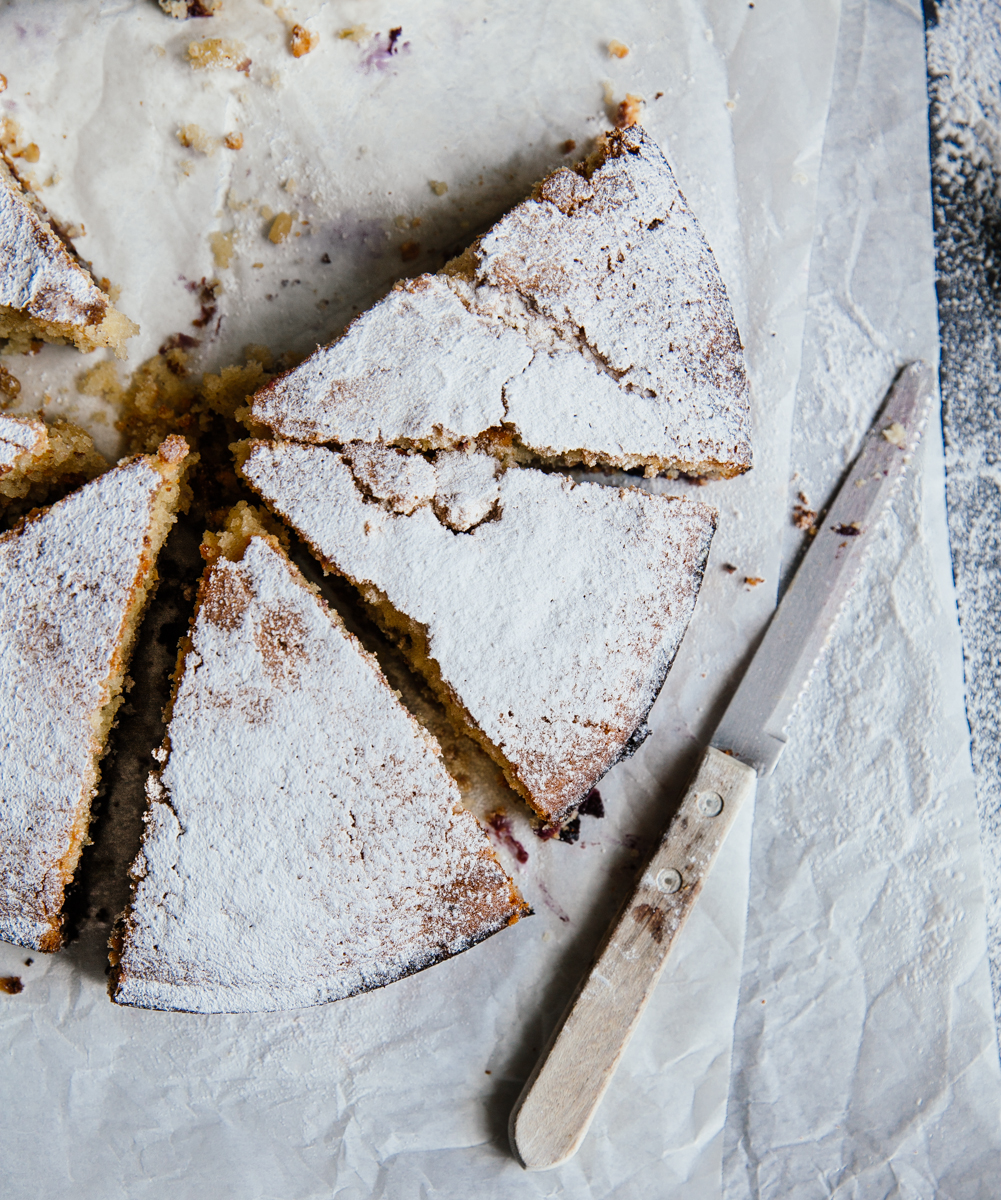 Blueberry, lemon & pine nut cake
(loosely based on this recipe)
WHAT
250 gr fresh blueberries, washed and patted dry
juice from 1 medium lemon
1 tablespoon fresh basil leaves very thinly sliced
250 gr all purpose flour
2 teaspoons baking powder
20g (about 2 tablespoons) pine nuts
1/2 teaspoon salt
115 gr unsalted butter, very soft
200gr golden caster sugar 
1 teaspoon mahleb
zest from 1 medium lemon
3 medium eggs
1/2 cup almond milk (or regular milk)
to serve: icing sugar
HOW
Preheat the oven to 180ºC (160ºC); butter the bottom and sides of a round baking pan, line the bottom with parchment paper and set aside.
Combine the blueberries with the lemon zest and basil and set aside.
Combine the flour, baking powder, pine nuts and salt and set aside.
Beat the butter and sugar until pale and smooth; add the lemon zest and mahleb and combine; add the eggs, one at a time, beating well between each addition. Add the milk and combine.
Add the dry ingredients one big tablespoon at a time, with the mixer running, until incorporated.
Spoon half of the batter onto the pan and top with the basil blueberries. Cover them with the remaining batter and flatten the top with the back of a tablespoon.
Bake in the preheated oven for one hour, or until the top is golden brown and an inserted bamboo skewer comes out clean.