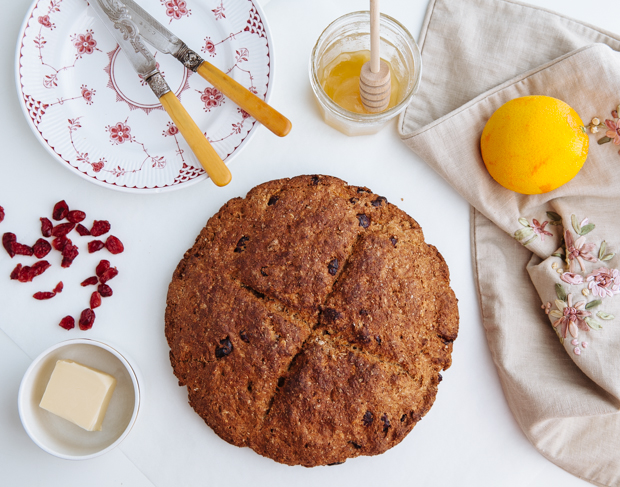 A couple years ago, I became full on, absolutely, ridiculously obsessed with soda bread. I would buy a chunky loaf from our local bakery/deli and polish it off in a couple of days. It was dense and fulfilling, with just the right amount of sweetness and dried fruit- and the best part: it was just divine with some soft butter spread on top.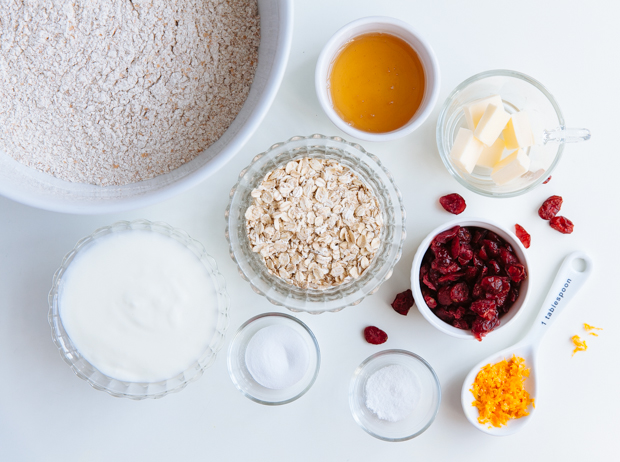 A few days ago, I passed by my old neighbourhood and that bakery and was overwhelmed by soda bread- related memories. Instead of buying some however, I decided to make my own version. I'm not sure if having such easy and quick access to something I find so addictive is a good idea- but, hey, homemade bread is ALWAYS a good idea, so here goes.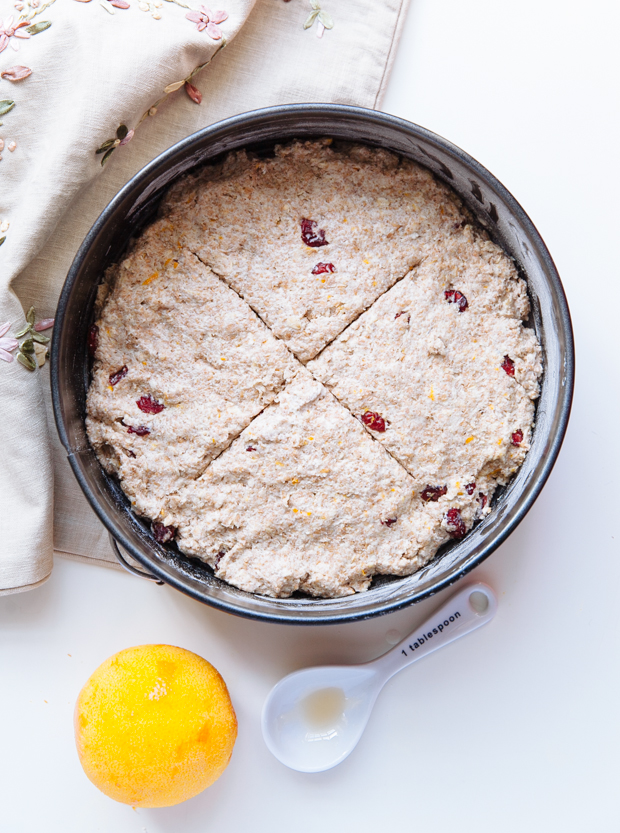 Wholemeal flour, for nuttiness and wholesomeness, baking soda (of course), a pinch of salt and a little butter is the core of this super easy bread; you can keep it simple as such, perhaps only adding some sugar or honey (like I did) for a sweeter flavour, or even go the extra mile with dried cranberries and orange juice for additional aroma and flavour.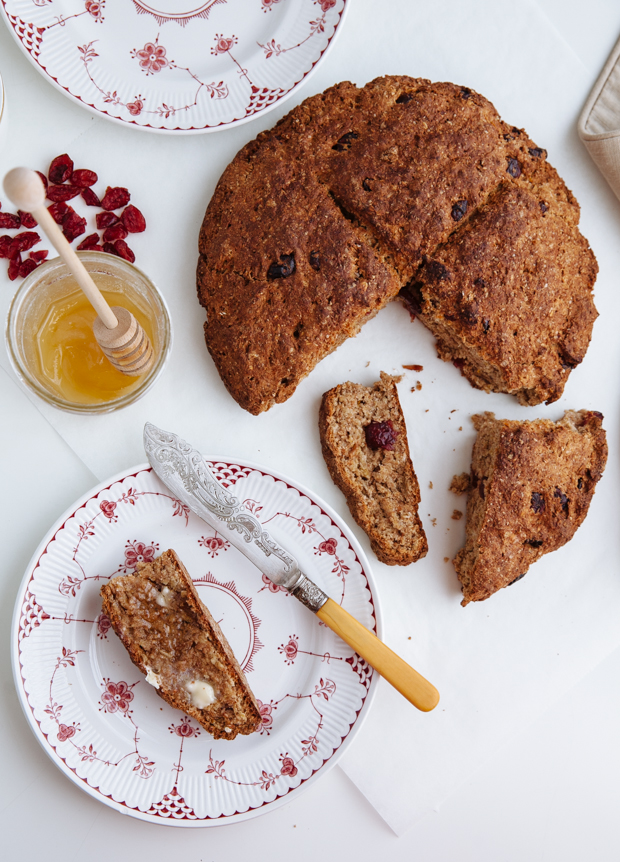 Soda bread requires no proofing and barely any kneading- and I have to say, even though I consider kneading quite soothing and relaxing, I find the option of having a fragrant, wholesome and delicious loaf of bread out of the oven and ready to be sliced and eaten within the hour absolutely irresistible! Let's leave the hard work for another day and take care of this week's breakfast with one simple, tasty, great bread.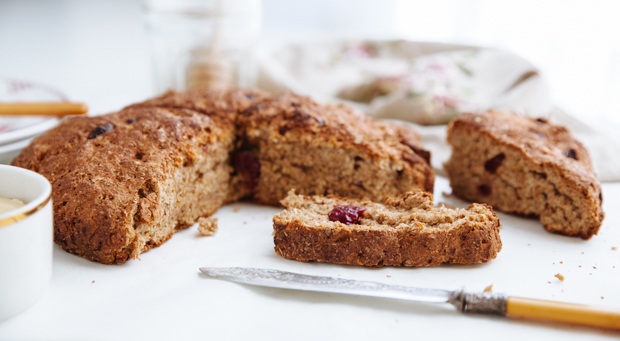 INGREDIENTS
4 cups wholemeal flour
1 teaspoon baking soda
1 teaspoon salt
1 tablespoons butter, cold, cut in small cubes
3/4 cup rolled oats
1 1/2 cups buttermilk
1/2 cup dried cranberries
3 tablespoons honey
1 heaped tablespoon orange zest
butter & flour for the pan; extra buttermilk for brushing
Preheat the oven to 200C (180C for air)
Sift the flour, soda and salt over a large bowl and add the butter; rub with your fingers to incorporate.
Add the oats, buttermilk, cranberries, honey and orange zest and mix well with a spatula, until a soft dough forms. Set aside.
Butter and flour a large, round baking cake pan and pour in the dough.
Cut a relatively deep cross in the dough and brush with a little buttermilk.
Bake for 35- 40', or until a skewer inserted comes out clean and the bread sounds hollow when tapped.
Take out of the oven, let cool slightly and then transfer on a wire rack to cool completely.
It will only stay fresh for a couple of days, but it freezes perfectly. Let cool completely, wrap tightly with cling film and freeze (I like to slice it before putting it in the freezer- this way I can just pop slices directly into the toaster).