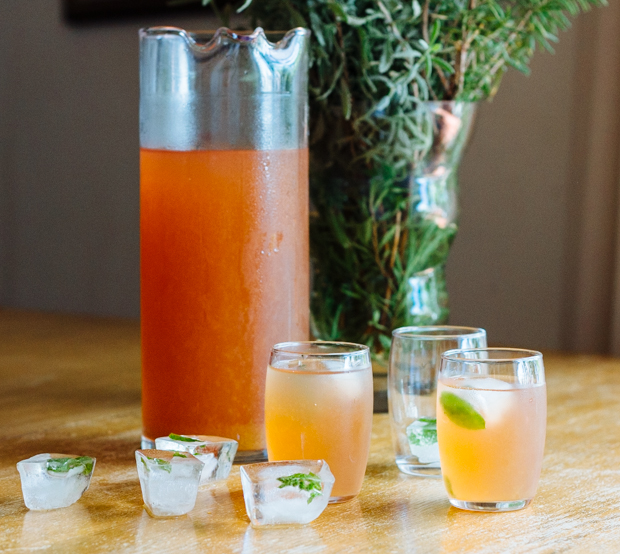 Greece, apart from chaotic, messy and gorgeous, is also super hot during the summer months. Like, super super hot, you guys. Living in London, I long for bright long days, striking blue clear skies and sunshine throughout the year. Yet, every time I return, I'm always literally taken aback by the heat. It's overwhelming and at times tiring, but still, it's such a big part of Greek summer, I wouldn't want to have it any other way no matter how much I whine about it.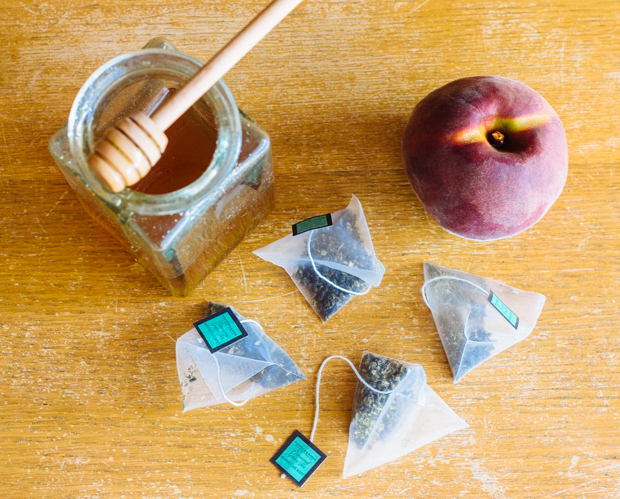 And whine I do, almost every day. I slather sunscreen all over my face and body, I wear a hat, I try to stay in the shade- and I do all of the above with sunglasses perpetually glued to my face and with a cold drink always in hand. For the past couple of days, I've been feeling all coffeed and watered out, yet still constantly thirsty; I don't drink sodas or ready made juices and I always find it wise to stay away from cold beer and wine during the day, since the sun alone is giving me a pretty strong buzz.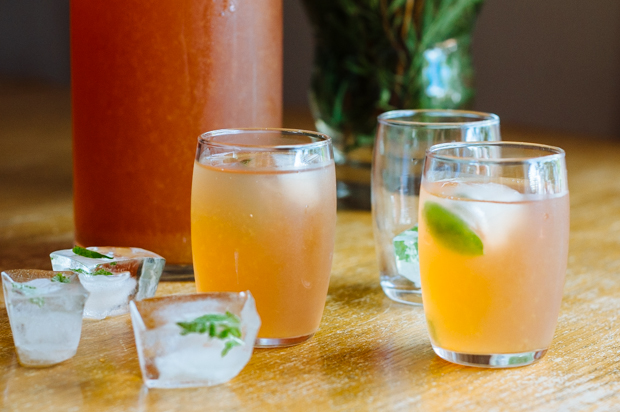 When my dad hears me complain about the heat, he gives me his usual speech about not ever complaining about the weather (or other things one has no control over- it's quite a long speech for which I fall every single time) and the best way to deal with it: drinking warm drinks, covered in white clothes made of light material (he spends about 4 months a year dressed as an ice cream man, wearing white from top to bottom and rotating an impressive variety of straw hats). His favourite example is Morocco, where he and my mom spent one of their favourite holidays years ago- apparently that's how the locals managed with the heat there (although I'd bet anything that he also relied on his usual combination of jet black coffee, cigarettes and sarcasm).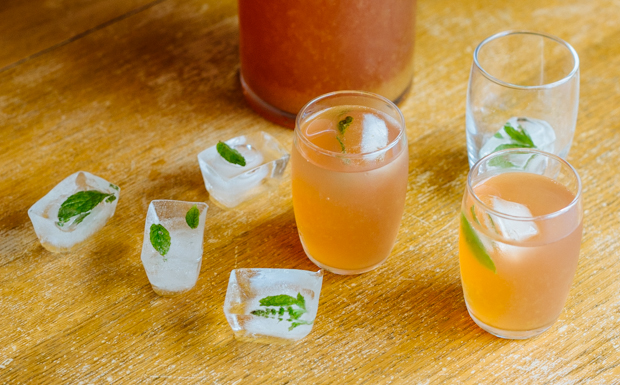 I've yet to follow his advice- the thought of walking around in Athens' usual scorcher with my arms and legs covered is making me dizzy; and the idea of drinking hot beverages makes me want to run to the closest fridge for an ice cold drink of water- which is what I already do anyway.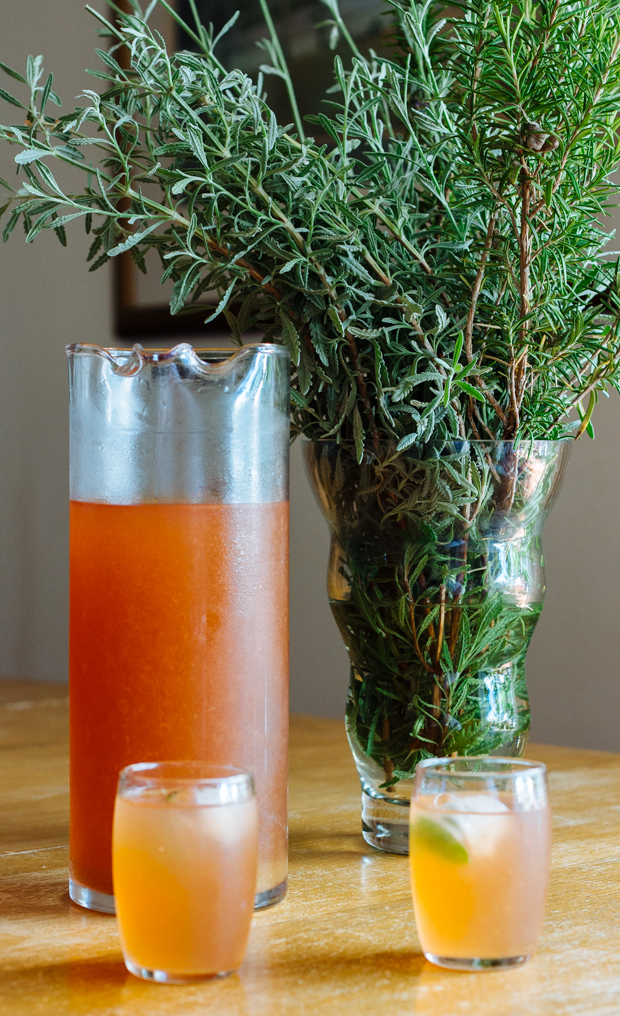 Being constantly parched and in denial of hot beverages, I finally came up with this, not at all revolutionary, idea: ice tea! I passionately detest the ready made varieties- I hate the amount of sugar in them, the fake flavour and most of all I can't stand how thirsty they end up leaving me. But this one… I could drink a whole jug of it and ask for a second (I actually almost did). Delicately flavoured moroccan mint green tea, combined with a simple syrup made of honey and a super juicy ripe peach. Steep, refrigerate, mix, serve with minty ice cubes, drink, refill. Hello summer!
p.s. On the lookout for another refreshing drink? Make use of the last available strawberries and try this.
INGREDIENTS
8 cups hot water
4 bags green tea (I used and highly recommend this one)
1 large, ripe peach, washed, cored and sliced
1 cup water
1/3 cup honey
Combine the tea bags with the 8 cups of hot water and brew for 4 minutes inside a large serving jug. Drain, discard the bags and place in the fridge.
Combine the peach slices, one cup of water and honey in a small sauce pan; bring to a boil then lower the heat and simmer for 5′, lightly crushing the slices with a wooden spoon to extract more flavour and juices.
Remove from the heat and let sit for 20. Then strain into the jug of tea, pressing down to release as much juice as possible from the peach.
Refrigerate until cold and serve with mint ice cubes or fresh mint leaves