This beet, feta & thyme tart tatin ticks is so easy and delicious, I'm really confused as to why it's taken me so long to come up with. Gorgeous beets, flakey, buttery pastry, salty feta and fresh thyme- check. Easy, quick and fuss free cooking- check again. Tons of flavour and gorgeous to look at- triple check! This one's a winner y' all! Let's talk beets for a second: gorgeous colours, beautiful texture both when raw and cooked, slightly sweet, they really are lovely whichever way you decide to take: chips, soup, smoothie or combined with summery zucchini and manchego– you really can't go wrong with these beauties. Especially when you keep them almost whole and make them the star of a tart tatin show.
We'll start with our beets cooked, our feta crumbled and our thyme in hand. We combine delicious butter with some flavourful demerara and end up with a caramel of sorts, perfect to coat our beets with. Balsamic vinegar too for acidity and balance and we'll almost ready for the oven. Feta, thyme, our buttery pastry rolled out but still chubby, covering our beautiful beets, ready to puff up and turn gold. We'll give it about half an hour in the oven and then reverse the whole situation onto a plate and marvel at our easy-peasy tart and thank beets for being total champions once again.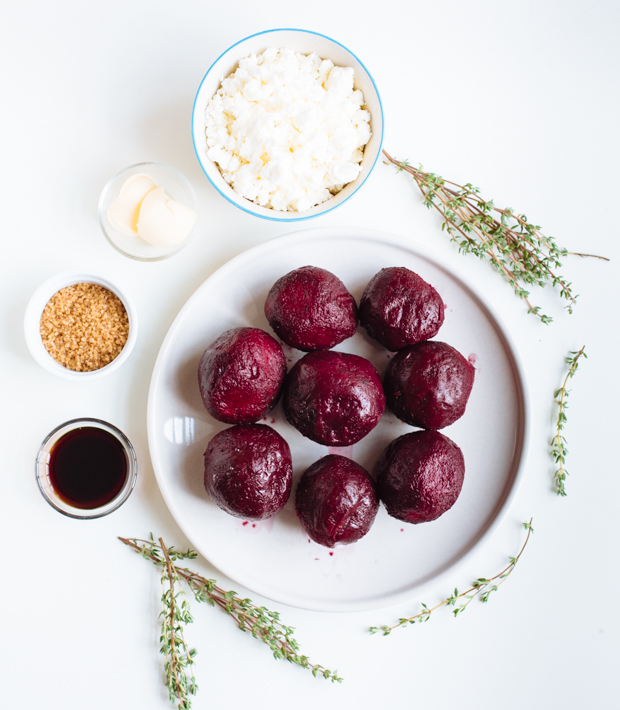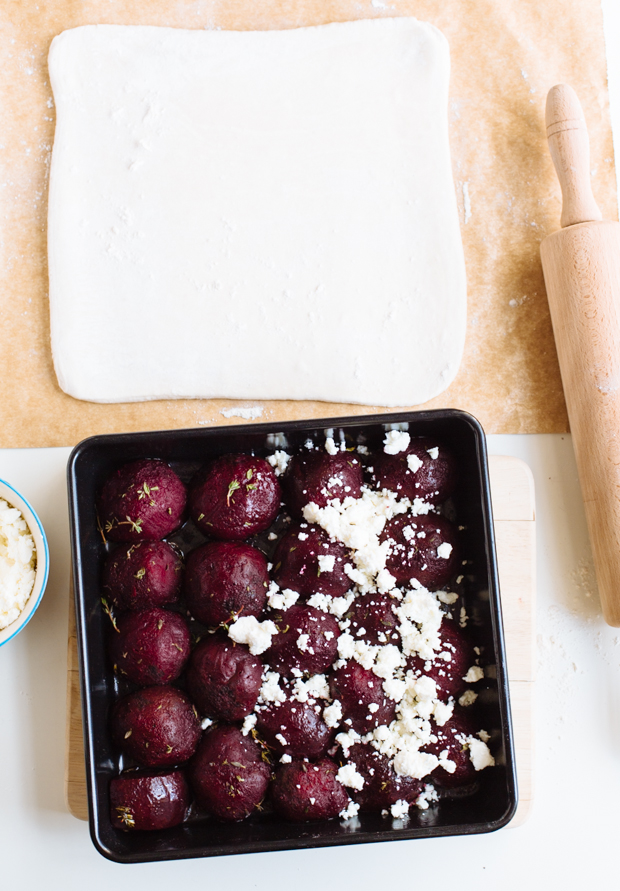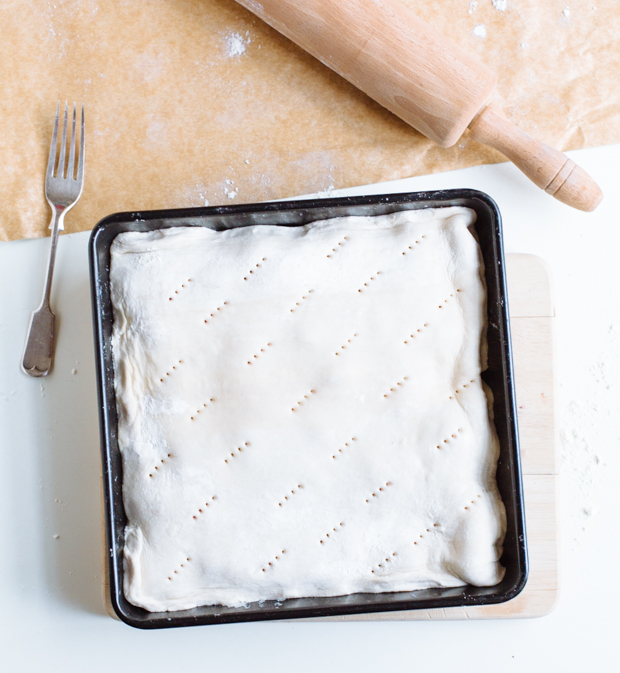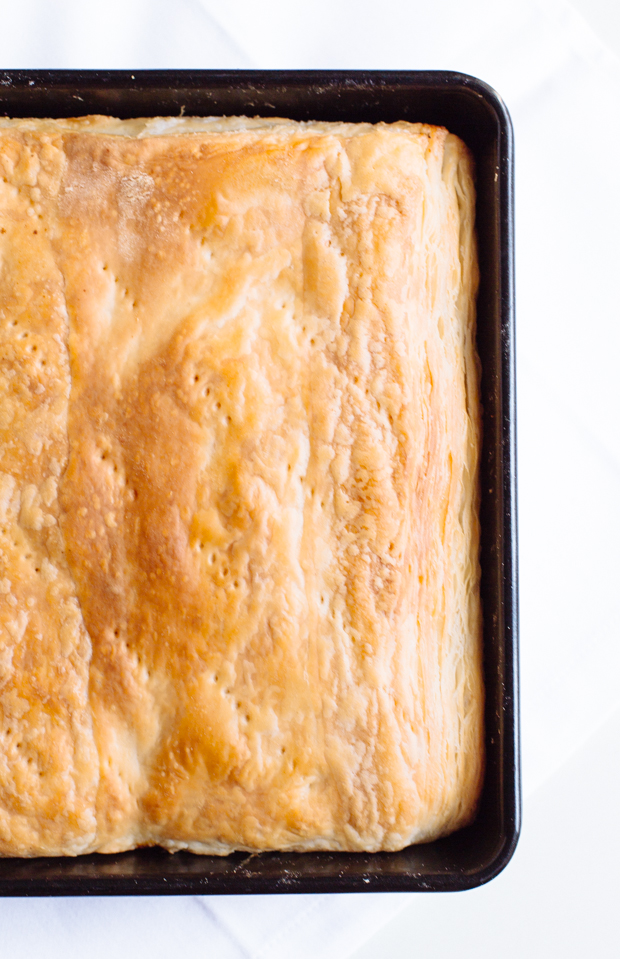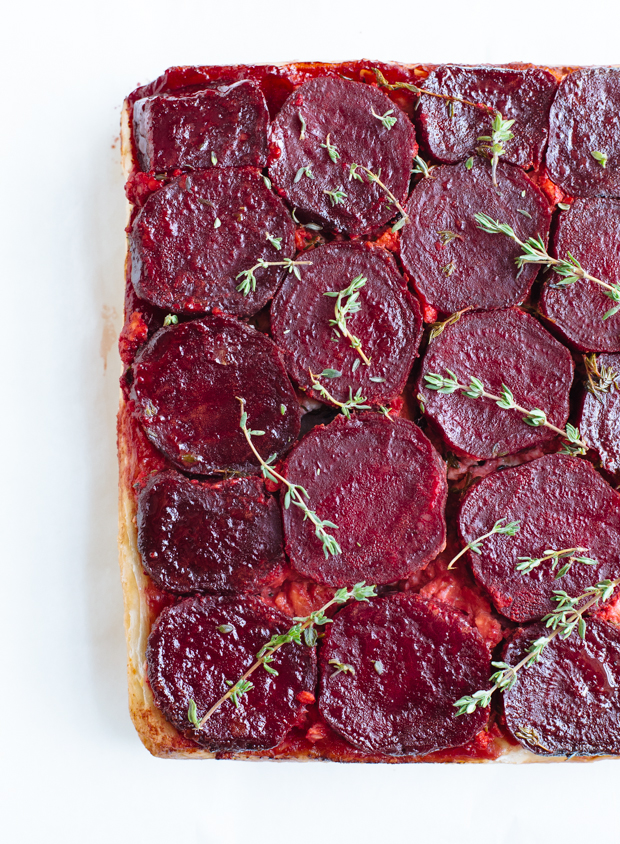 PS. Today is the last day for the Saveur Awards nominations. Do you want to nominate The Tasty Other for the Most-Inspired Weeknight Dinners and Best Photography categories? Why, that's mighty kind of you!
Beet, feta & thyme tart tatin
INGREDIENTS
1 1/2 tablespoons unsalted butter
1 tablespoon demerara sugar
1 tablespoon balsamic vinegar
10 medium beets, cooked and halved
1 tablespoon fresh thyme, chopped
150 gr feta, crumbled
sea salt and freshly ground black pepper, to taste
1 sheet puff pastry, thawed
extra thyme sprigs for garnish
METHOD
Preheat the oven to 200C (180c for air).
Melt the butter in a large pan over medium heat; add the sugar and cook until it is dissolved and starting to caramelise- about 4'. Add the beets, coat with the liquid and cook for about 8'.
Add the balsamic vinegar and cook for a couple more minutes. Add the fresh thyme, salt and pepper, remove from the heat and then transfer the coated beets to a baking pan and top with the feta crumbles.
Lightly flour a working surface and roll out the pastry using a rolling pin- make it a little larger than your baking dish. Lift it and place over the beets, tucking it in at the edges.
Poke small holes with a fork all over the pastry and place in the preheated oven.
Reduce the heat to 170 and bake for 30', or until the pastry is golden brown.
Remove from the oven and allow it to sit for a few minutes. Run a knife around the edges of the pan and place a large serving plate or cutting board over the pan.
Reverse and allow the tart to come out.
Top with extra thyme sprigs and serve warm or at room temperature.