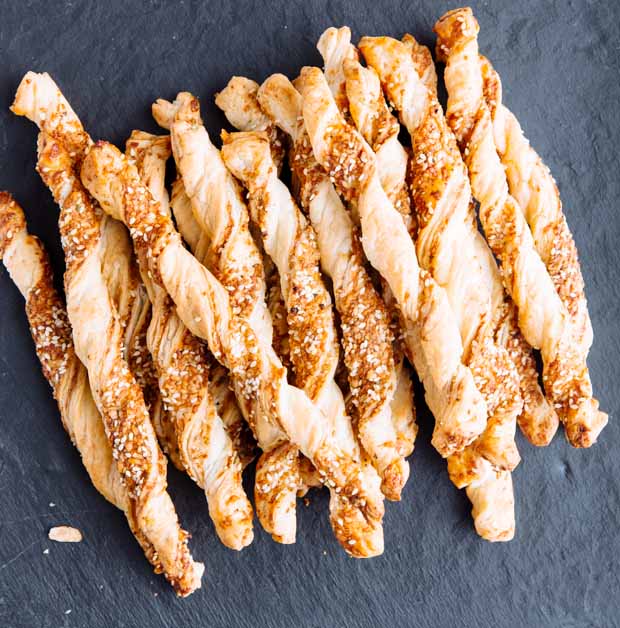 Throughout the holidays, one of the things I enjoyed the most about the various dinner we attended or hosted at home was the starters. Not the meat, which was in overwhelming abundance, not the wine, which was flowing non stop, but the little bits and pieces available before the actual meal: different kinds of cheese paired with fresh and dried fruit, beautiful charcuterie, smoked salmon- they were all not only delicious enough to almost keep me from enjoying the rest of the meal, but also so pretty.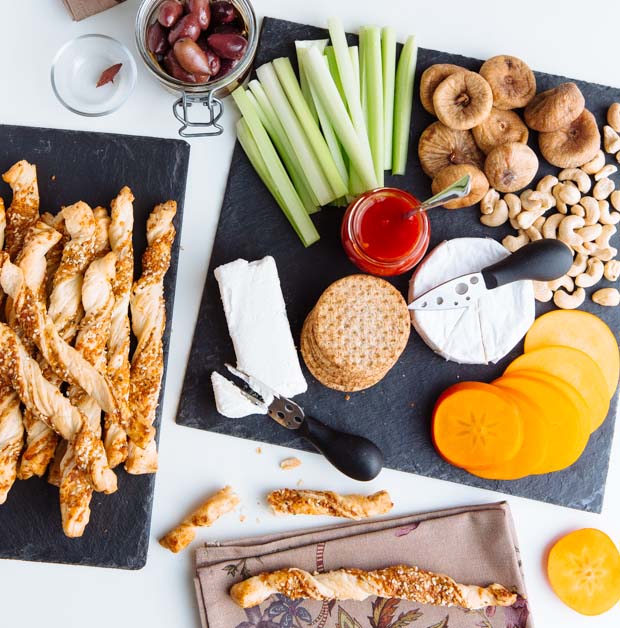 I have a weakness for making and plating appetisers and party food, be it a cheese platter, a classic dip such as hummus or guacamole, or even sweet little bites. It makes your guests feel welcome and taken care of, gathers them around the table and sets the tone for the rest of the meal.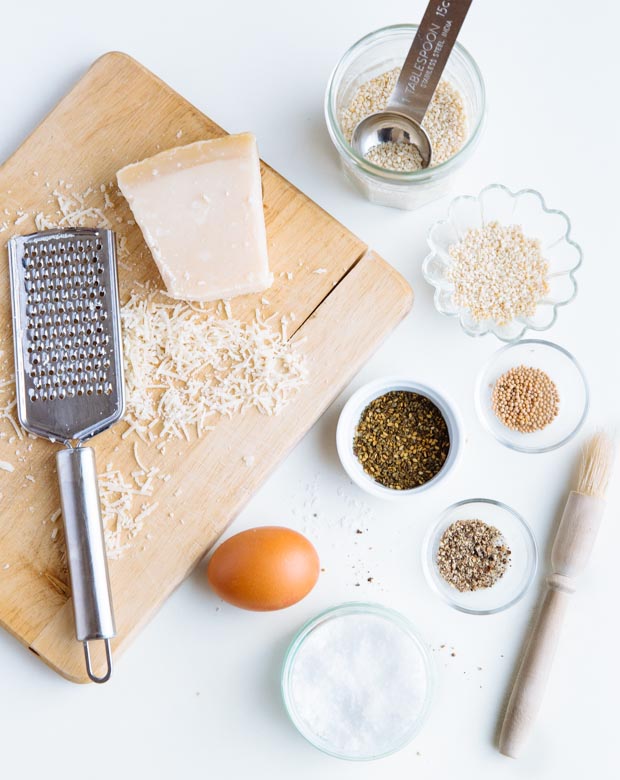 Everything cheese related makes my heart skip a few beats and cheese straws are no exception; there are endless varieties available out there, from basic store-bought to more elaborate artisanal ones, but if you can spare the time and want to kick your appetisers up a notch, I would absolutely recommend making them at home. They only require good quality puff pastry, deliciously salty parmesan cheese and any other additions you have in hand (herbs, spices or seeds), some time in the fridge and in the oven and you'll have the tastiest, prettiest, crunchiest little show stoppers!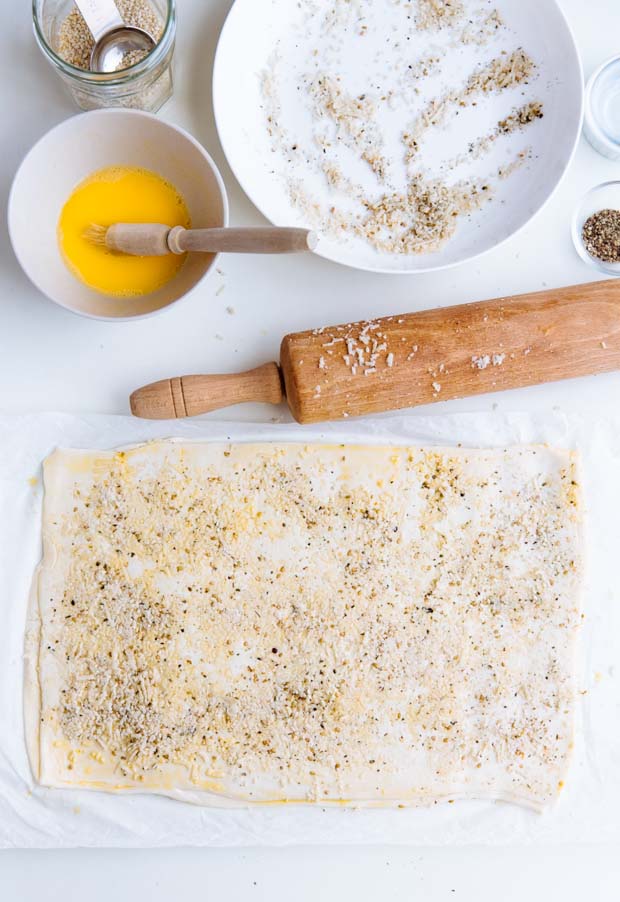 I made these parmesan, za'atar & sesame straws a number of times the last couple of weeks- they are so easy and fun to make, with their only drawback being how fast they disappear. I kid you not, once you put these out, your guests (and you) won't be able to stop! Crunchy and flakey, salty and a little spicy and so full of flavour! Pair with a couple cheese varieties, crudites and some fresh and dried fruit and you got yourselves the perfect start to a great meal.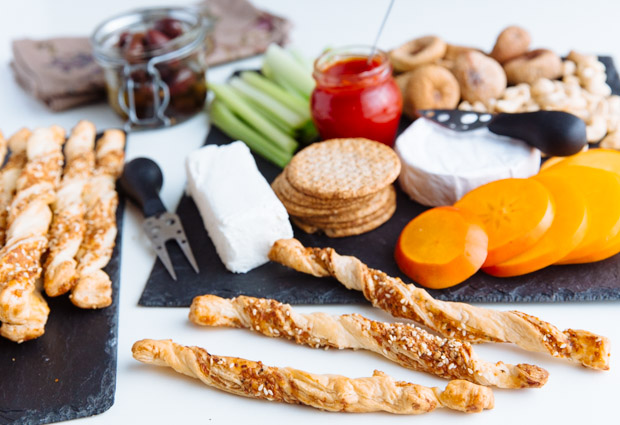 P.S. Quick reminder: the Tasty Other has been nominated for the UK Blog Awards and you can vote for it here.
Parmesan, za'atar & sesame straws
INGREDIENTS
1 pack good quality puff pastry
1 1/2 cups parmesan, grated
1 tablespoon mustard seeds, toasted
3/4 tablespoon za'atar
2 tablespoons sesame seeds
freshly ground black pepper & sea salt to taste
1 medium egg, beaten
all purpose flour (optional)
Combine the mustard seeds, za'atar, sesame seeds, black pepper & sea salt and set aside.
Roll out the pastry on a baking sheet, flatten with a rolling pin and cut in half.
Generously brush one half with the egg wash and sprinkle about 2/3 of the parmesan on top and then follow with the sesame & za'atar mixture.
Top with the second half and flatten again with the rolling pin.
Brush with the remaining eggs wash and top with the remaining toppings. Lightly roll your pin oven the pastry, allowing the toppings to stick better to the pastry.
Cover with clingfilm and refrigerate for half an hour.
Take out of the fridge and cut the dough in 1 1/2cm stripes; hold each end with your fingers and twist and place of a baking tray lined with parchment paper.
Put back in the fridge for another half hour.
Preheat the oven to 190C (170C for air) and bake for 10-12′, until puffed and golden. Allow to cool to room temperature before serving.
The straws will keep up to three days in the fridge- just briefly warm them in a moderately hot oven before serving.