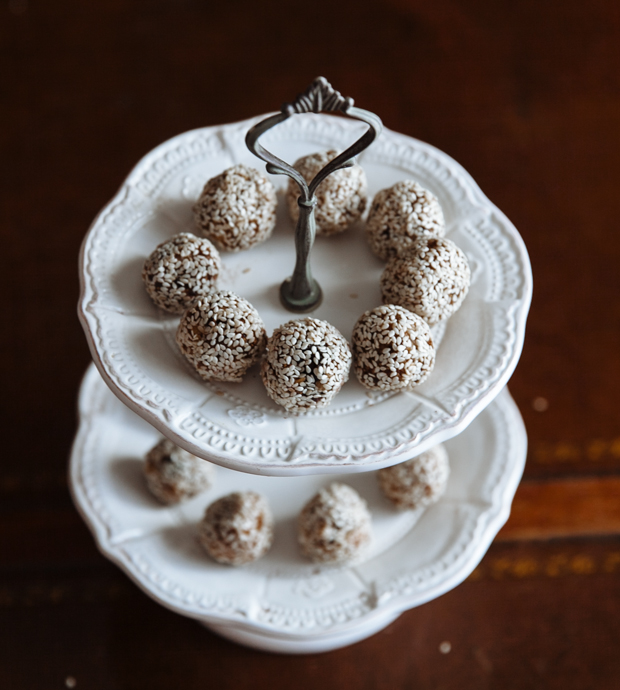 I'm not sure if I've mentioned this before, but my parents LOVE throwing parties; be it for the holidays, other occasions or for absolutely no reason at all, we grew up in a house that was seemingly constantly filled with people. 
My parents are also big on name day celebrations: while my mom is more than happy celebrating hers with a simple, family style dinner for around 25 people, my dad has somehow forever ago tricked us into throwing him a huge party, in the preparations of which his contribution is limited to checking if there's enough wine and inviting as many people as possible. Even though it is quite laborious, stressful and tiring, especially for my mom, she actually quite enjoys it, as she thrives under pressure, she's a born hostess and she loves prolonging the festive season with this party.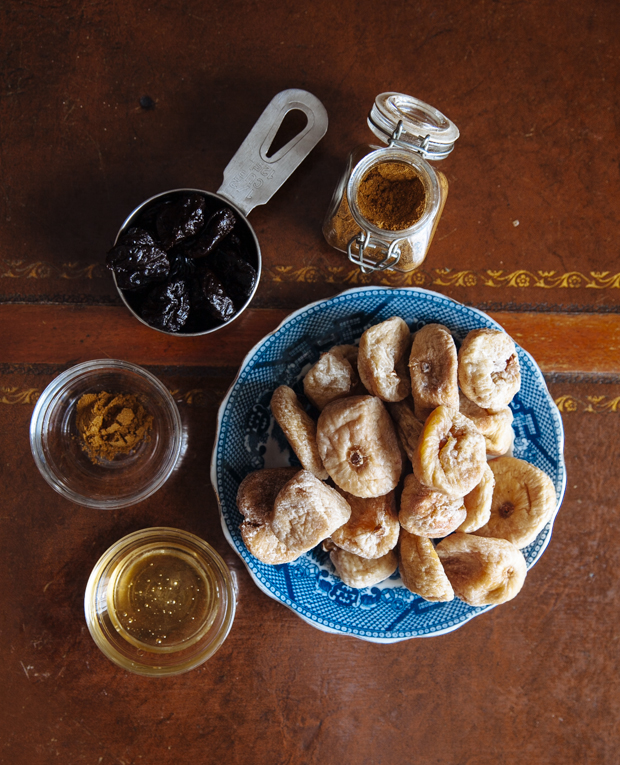 My sister and I also love it- in a strictly specific order, our favourite things about the whole shebang are: the morning after, when we open all the gifts and place them in separate piles; the food, especially the desserts; people watching/gossip; finally, our parents as hosts (our mom, looking radiant, making everyone feel at home, overstressed and always dancing out of tune; our dad, usually underdressed, filling up everyone's glasses, charming his favourite guests and bullying the ones he doesn't like much).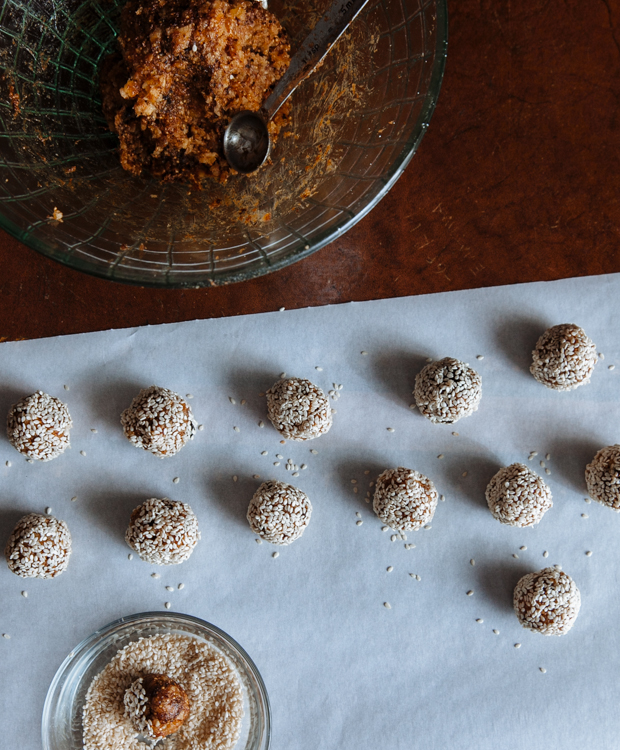 Perhaps the food should be first on the list, but since the three of us actually make most of it, it's not as fun as opening presents. This year, we split the menu in three and each of us was in charge of certain dishes. In addition to the ones on my list, I also made these little fig bites: my dad LOVES figs and always likes to have heaps of desserts in his office on the days before and after his name day, so he can treat people and also constantly remind them of the mega-super-important event of the season.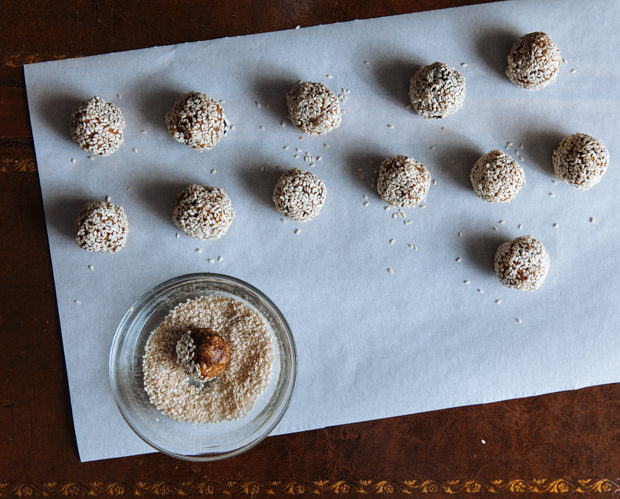 So, lots of dried figs, some dried prunes and honey for additional sweetness, ras el hanout for aroma, a little punch and lots and lots of flavour (if you don't have it at hand, substitute with cinnamon, but I highly recommend it- it adds great depth to desserts); shape in little balls and wrap them in a thin layer or sesame seeds, for a little crunch and subtle nuttiness.
Ready in almost half an hour- and devoured in more or less the same amount of time.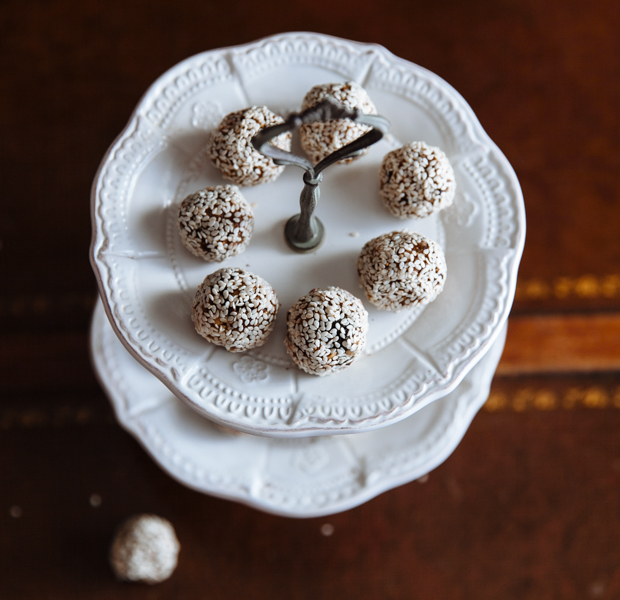 INGREDIENTS (makes about 30)
2 cups dried figs, cut in 4, hard stems (if any) removed
1/2 cup dried prunes
heaping 1/2 teaspoon ras el hanout
1 tablespoon honey
1/2 sesame seeds
Place all the ingredients (minus from the sesame seeds) in a food processor and pulse a few times, until combined in a thick, chunky paste (if there are some bigger pieces of fruit left, don't worry, as they will add to the texture)
Line a plate or tray (big enough to fit in your fridge) with parchment paper.
Take heaping teaspoons of the mixture and form balls, rolling them between your palms lightly. Place each ball on the parchment paper.
Put in the fridge for about 20′; take out, roll in the sesame seeds, place in a serving plate and serve at room temperature.
Store in an air-tight container in a cool place for up to 3 days.