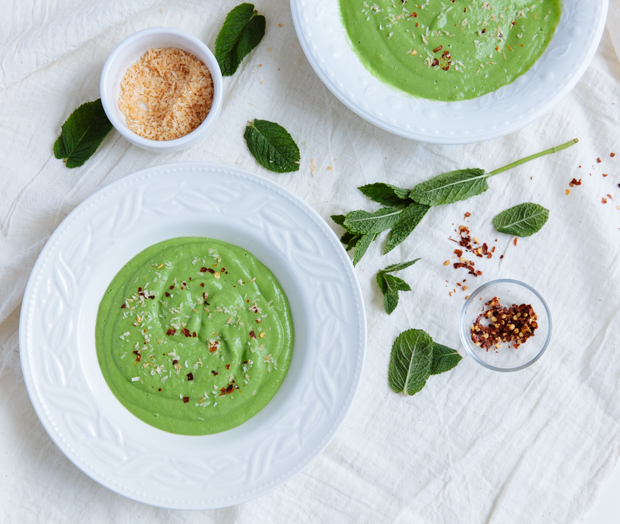 Today's soup is the love child of two of my favourite recipes. This beautiful pea & mint winter soup was meant to be with this colorful, summery gazpacho. It was love at first sight, for real. And so it was for me too- how could it not? Sweet vegetables, tons of delicate but lasting flavour, a silky texture- all coming through with each refreshing spoonful. Love at first sight is probably an understatement.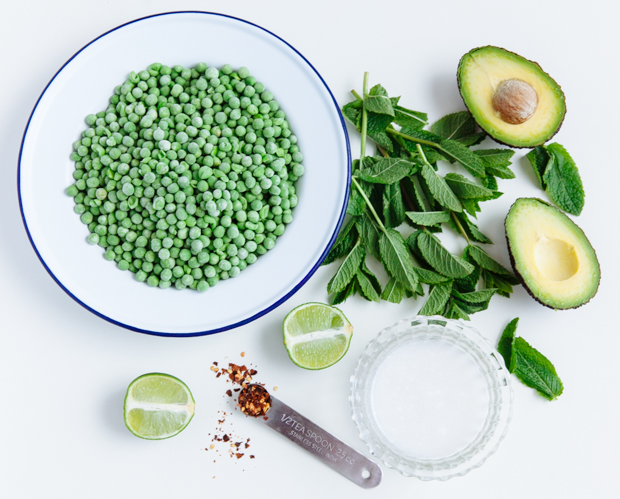 Let's start with those colours. Green all the way: teeny tiny bright petits pois, straight from the freezer- because we're going for coolness. A perfectly ripe avocado, with its pale yellow and green and butter-soft flesh- because we're also going for smoothness. Cool and smooth, that's what it's all about.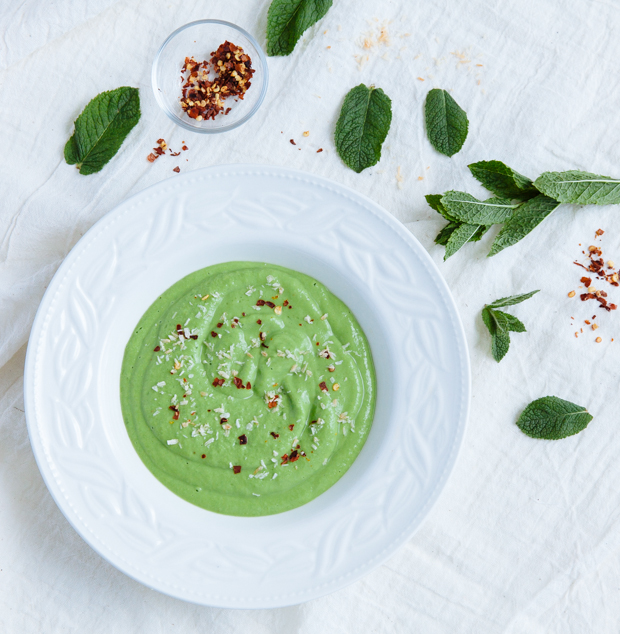 Coconut milk too, lots of it, to bring our vegetables together and give our soup a texture so silky, like you wouldn't believe. Cool and smooth and silky. That's how we roll today, that's how we stay away from this Monday's blues.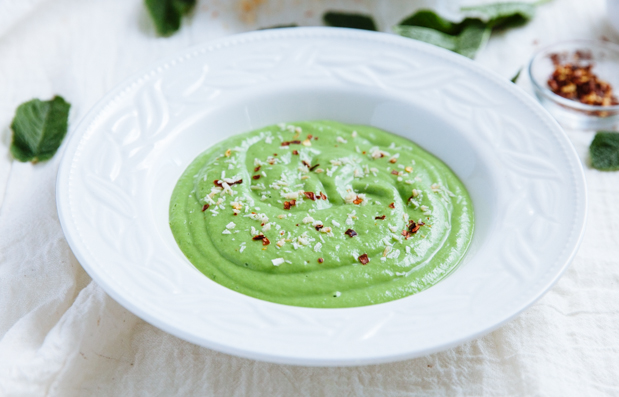 When everything's blended, we add our beautiful extras: lime juice and zest, for some sparkly acidity; chilli flakes for heat and extra colour. Finally, a generous amount of desiccated coconut, toasted until just lightly browned, just perfectly fragrant, just about ready to decorate our super green, super stunning soup.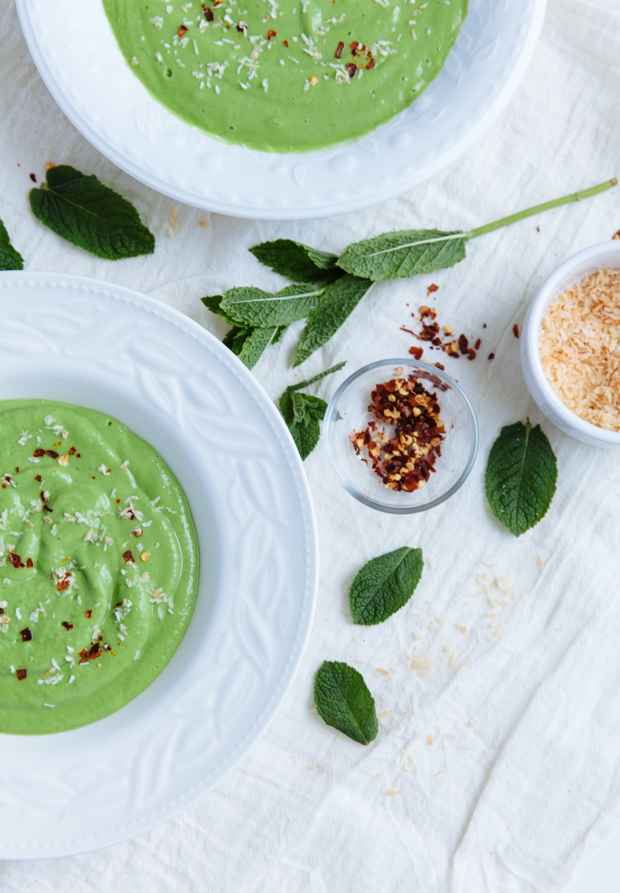 Cool, smooth and stunning. That's our soup- and hopefully that's also our Monday and rest of the week.
INGREDIENTS
3 cups frozen petits pois
1 avocado, halved, flesh scooped and roughly chopped
1 handful fresh mint leaves
1 1/4 cups coconut milk
1 cup water
1/2 teaspoon chilli flakes
juice from 1 lime & zest from 1/2 lime
1 teaspoon sea salt
to serve: toasted desiccated coconut & extra chilli flakes
Place the petits pois, avocado, mint leaves and coconut milk in a blender and blend until very smooth. Slowly add the water to reach the desired consistency (you many not have to used it all), chilli flakes, lime juice and zest. Season with sea salt to taste.
Divide into plates and serve with toasted coconut and chilli flakes sprinkled on top.
Keep any remainings in the fridge for up to 3 days.