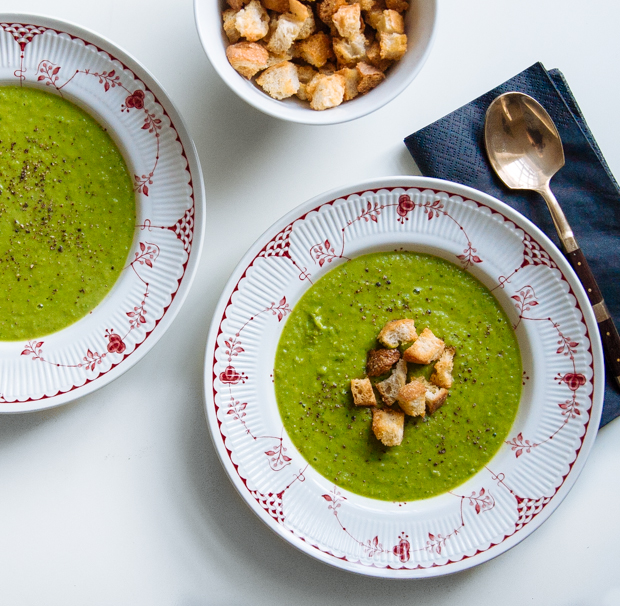 The Sunday before I left for Paris, we had  two of my favourite people over for dinner. Since I hadn't seen them in a while, I had a spectacular meal planned- in my head and in my fridge. But that was also the Sunday we decided to spend lazily, ditching our plans and our phones. So we woke up late, went for a walk in the rain and had a very long brunch, which was followed by a quick session of holiday shopping.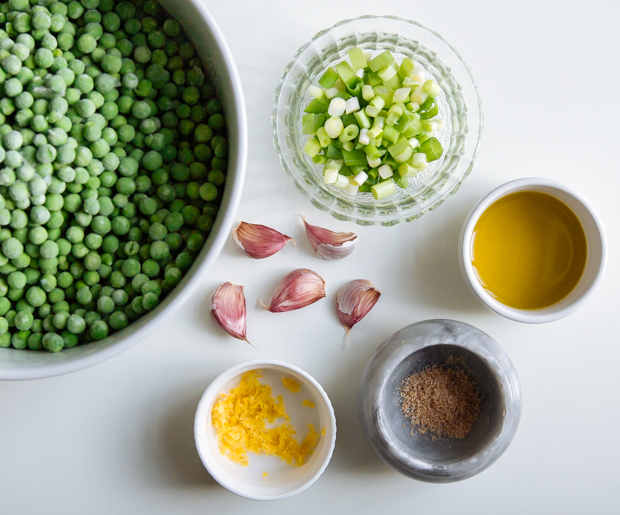 Amidst the Sunday bliss I was hit by panic and guilt: there was no way my elaborate dinner would be ready in time and I would end up serving marinated olives, followed by dessert. I needed a plan B.
I have to admit that I love a challenge when I'm cooking. Ok, maybe love is too strong a word, but every time I have time constraints, very few or very specific ingredients, I feel super motivated and creative.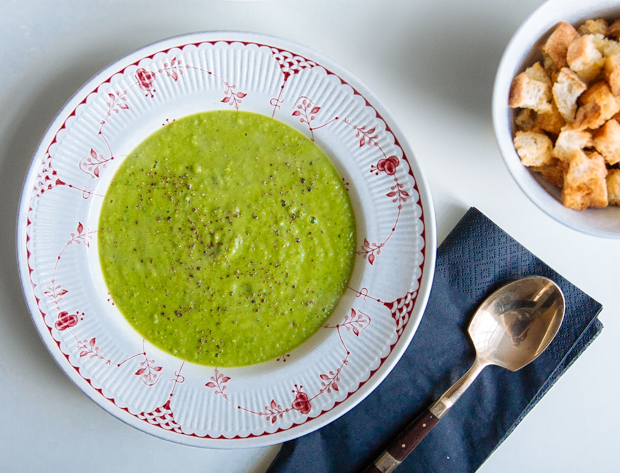 So on that Sunday, around 5pm and with my friends arriving at 8, I had an epiphany: I bought some ready to roll buttery dough, along with some ham and cheese for a pie and, since I had green peas in the freezer, mint and bacon in the fridge, I decided to also whip up one of my favourite soups. The sweet peas go perfectly with the cool mint and fragrant lemon zest and the freshly grated nutmeg adds a much needed sweet kick. And that's all you need on a rainy, gloomy Sunday. That, and the company of good friends. Oh, and some wine also always helps. But honestly, it's mostly the friends.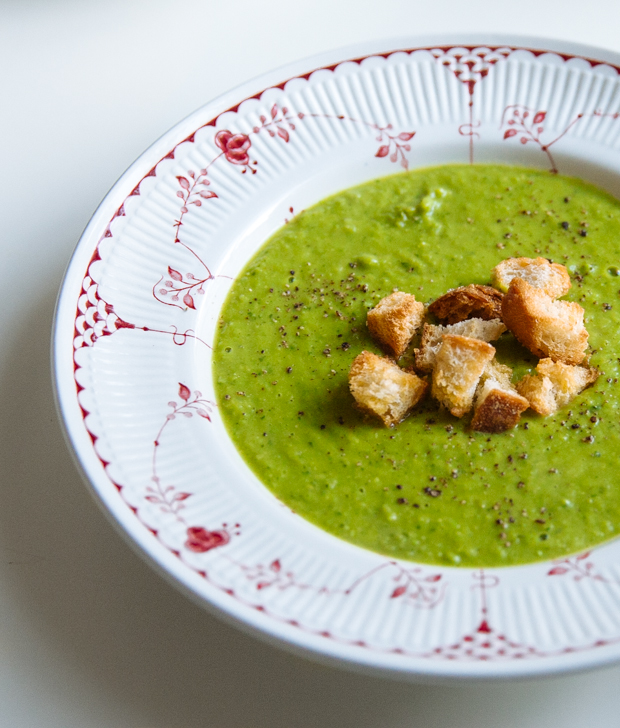 INGREDIENTS
3 tablespoons olive oil
6 salad onions, sliced
4 garlic cloves, cut in half
1 kg frozen green peas
5 cups vegetable stock
3 tablespoons mint leaves, chopped
1 heaping teaspoon grated nutmeg
jest from 1 lemon
5 tablespoons milk (preferably full fat)
Sea salt and freshly ground black pepper
for the croutons:
1/2 loaf of bread, preferably not fresh
1 tablespoon chilli (or use plain olive oil and about 1/4 teaspoon chilli flakes)
Sea salt and freshly ground black pepper
Take the peas out of the freezer and set aside.
Heat the olive oil in a large pot over medium heat. Add the onions and garlic and cook for about 5′, or until golden.
Add the nutmeg, stir quickly and then add the green peas, stirring until thawed.
Add the vegetable stock, half-cover the pot with the lid and cook for 25-30′.
In the last 15′, start preparing the croutons: turn the oven to 180C. Slice the bread and cut in small cubes (you will need about 4 cups).
Place on a baking sheet in a single layer, drizzle with the chilli oil and add salt & pepper to taste.
Bake for 5′, take out and toss and return to the oven for 3-5 minutes, until golden brown.
When the soup is ready, remove from the heat and let cool slightly.
Once it's cool enough to handle, puree using a hand processor. When smooth, add the chopped mint and lemon zest, milk, sea salt and pepper; turn on the heat to low and let simmer for a couple minutes, stirring to incorporate.
Remove from the heat and serve, topped with the croutons.