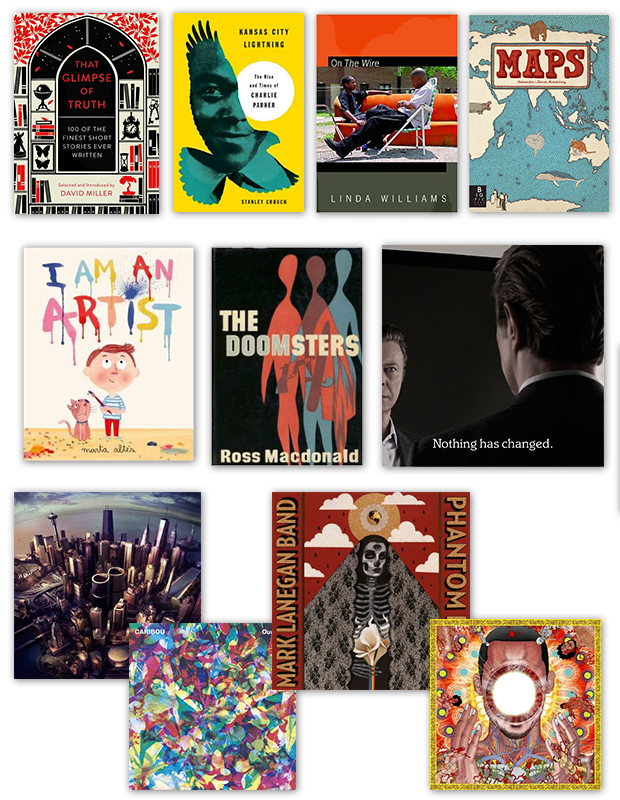 I grew up in a house literally filled with books and vinyl records. I also grew up without a TV (to this day, my parents refuse to buy one and only have a big ass screen to watch movies in), with the radio or turntable constantly on. I became an enthusiastic consumer of written words of almost any kind, and my sister (who helped considerably with this guide) an avid vinyl collector, perpetually in love with jazz and old school punk and always aware of the coolest new music. While I had a blast compiling all the previous guides featured on the blog, I have saved the best for last. So, while you shop for moms, guys, minimalist friends or siblings, foodies and cooks, get yourself a book and/ or record. Hands down, they are always the gifts that keep on giving.
Books
That Glimpse Of Truth: the ultimate collection of short stories. If this doesn't inspire you, I don't know what will.
Kansas City Lightning: The Rise and Times of Charlie Parker:  The story and genius of Bird.
On The Wire: A film scholar's view on the TV series to end all TV series.
Maps: I guarantee you won't be able to put it down and if you're a geography-phobe like me, you'll actually also learn a thing or too.
I Am An Artist: Marta Altes writes and illustrates the most beautiful children's books- which you 'll love, even if you're not a kid anymore.
The Doomsters: Noir master Ross Macdonald at his best.
Music
Nothing Has Changed: Nothing really has. Bowie is still king.
Sonic Highways: The Foos pay homage to America's music mosaic and nail it. (If you haven't already, also check out the homonymous HBO series.)
Our Love from the dreamy and loud Caribou.
Phantom Radio: This.Voice. Still.
You're Dead!: I recently discovered Flying Lotus and I can't get enough of his trippy and explosive jazzy hip hop.