A very festive and colourful winter cheese & fruit board, easy to put together and perfect to get the festivities for New Year's Eve rolling.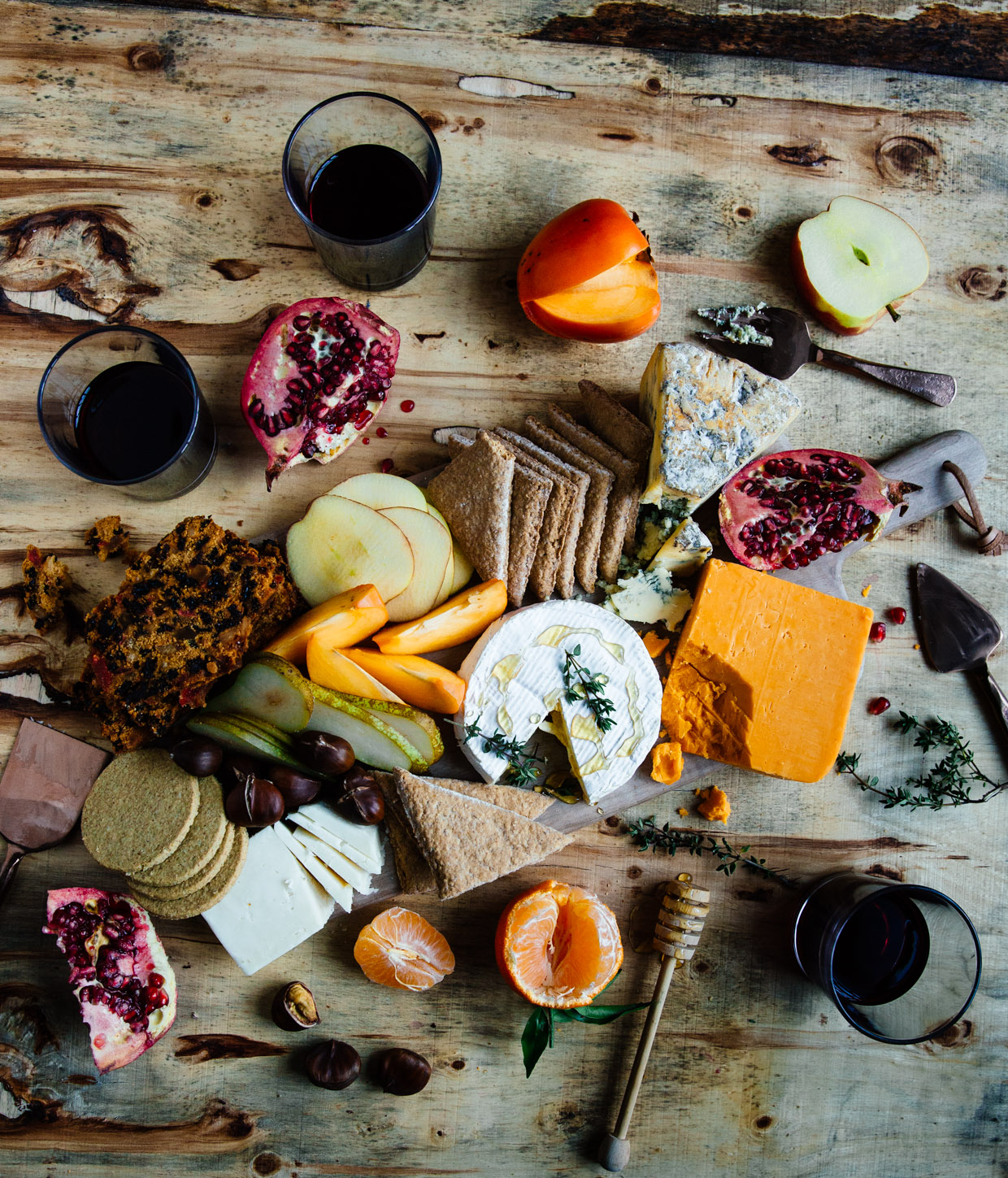 With New Year's Eve just around the corner and Christmas celebrations right behind us, I often find entertaining and cooking a little tricky: after all the dinners, outings, crispy potatoes, mince pies, chocolate, roasts, croissants, melomakarona and kourampiedes consumed (not to mention copious amounts of wine), I catch myself craving fresh fruit and simple soups more than anything. Yet, I can't think of a better way to ring in the New Year than with a beautifully laid table, filled with colourful, seasonal produce shared with close family and friends.
The one usually prepared in our family home almost always involves a velvety soup made with our own chubby pumpkins or crimson beetroot, buttermilk and pecans; there usually is pie as well made with dark green, almost bitter winter greens, a big chunk of pork cooked with chestnuts, apricots, honey & mustard and a fluffy and moist traditional cake. I love all of the above, however I enjoy partaking in the preparations more than the meal itself. Food-wise, my favourite part has always been and still is everything before the main event: cheese served with rye rusks, cold meats from Crete and perfectly flaky trout, paired with homemade pickles and our very own slightly bitter olives.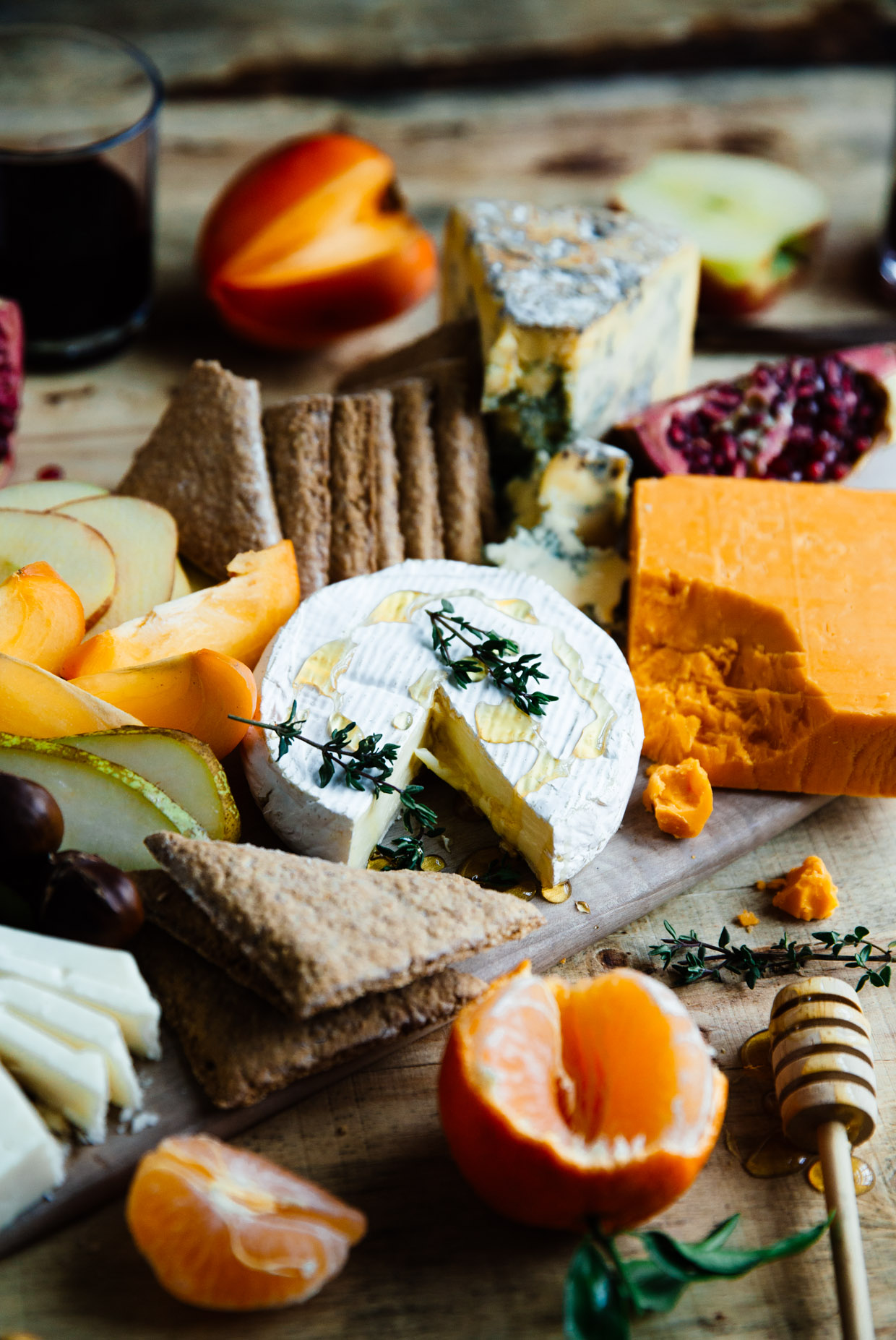 This year, as I'v already overindulged in the Christmas culinary side of things, I'm leaning more towards just this winter cheese & fruit board: two semi hard cheeses, one soft and, of course, one blue, will suffice as the meal to follow will almost certainly be an indulgent one. I chose only English varieties this time around, as I have been quite enamoured with them lately: an uneventful but always welcome Red Leicester, a firm goat cheese, a gorgeously velvet Somerset brie and a thick wedge of perfectly pungent Stilton- however, any other variety of similar texture would do. To keep things simple and complement these beauties appropriately, the board is finished off merely with fresh seasonal fruit (sweet pears, soft persimmons, crunchy apples, jewel-like pomegranate and juicy satsumas), roasted chestnuts, best quality crackers and thin slices of the most delicious Christmas cake, made by Mike's grandma every November, and kept under wraps until Christmas eve.
Use the above as merely a suggestion and do as you like with cheese, fruit and accompaniments. You may serve this at the beginning or the end of the meal, or alongside the main dishes too. This may be for me the most important part of the New Year's dinner, but honestly, what's most essential is the company. Hopefully yours will be truly special one.