These lemon zest & cardamom Easter cookies are basically a slight variation of one of my favourite recipes from My little Expat kitchen.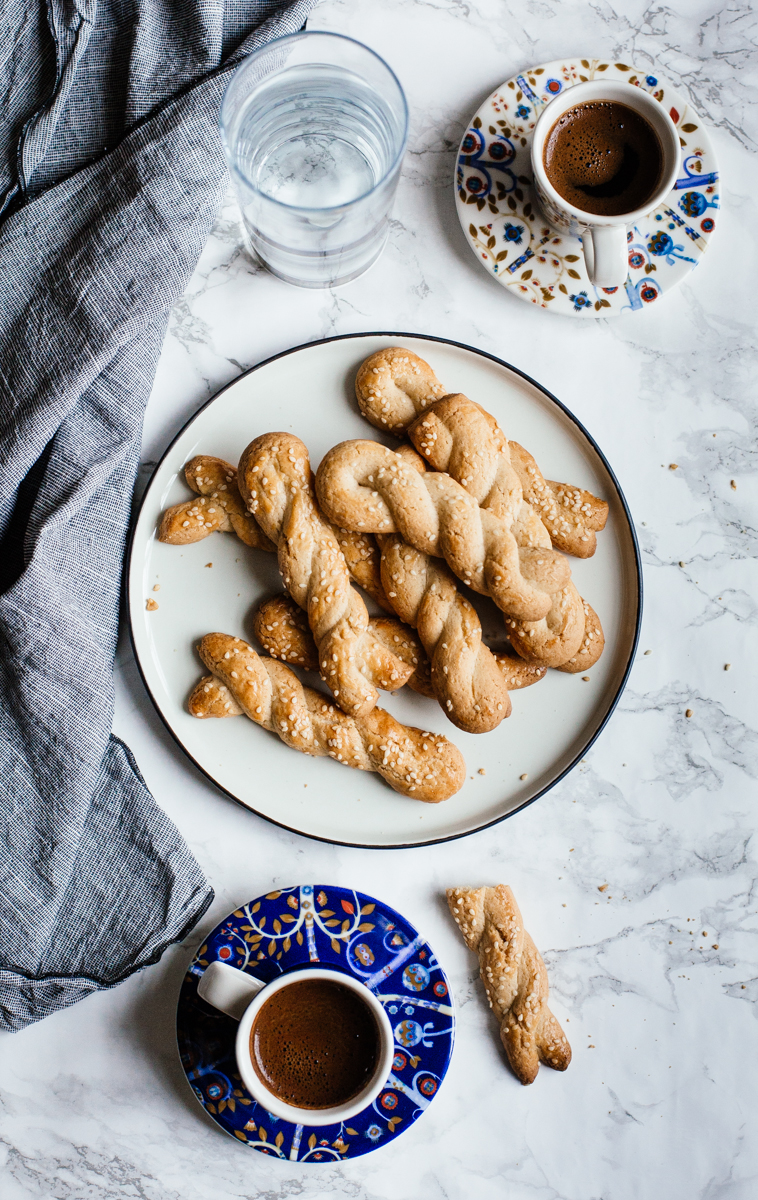 As I've mentioned on Friday (and on past Easter-related posts), my family relishes traditions of any kind; my father especially, is drawn to activities that involves bells and whistles of any kind and preferably, if not necessarily, an audience. He therefore tirelessly participates in Easter traditions which are somewhat grand, aka meat preparation, and literally makes the entire process all about him. It is annoying, amusing and adorable in (almost) equal measures; at the same time, since he really knows what he's doing, we just let him do it and take lots of photos while he does it, to keep him happy and motivated. What is always missing from the festivities is homemade desserts. Absolutely no baking took place in our house during the Easter holidays, so even though koulourakia (cookies) and tsoureki (a brioche-like sweet bread) were around, tempting the ones fasting, they never were homemade.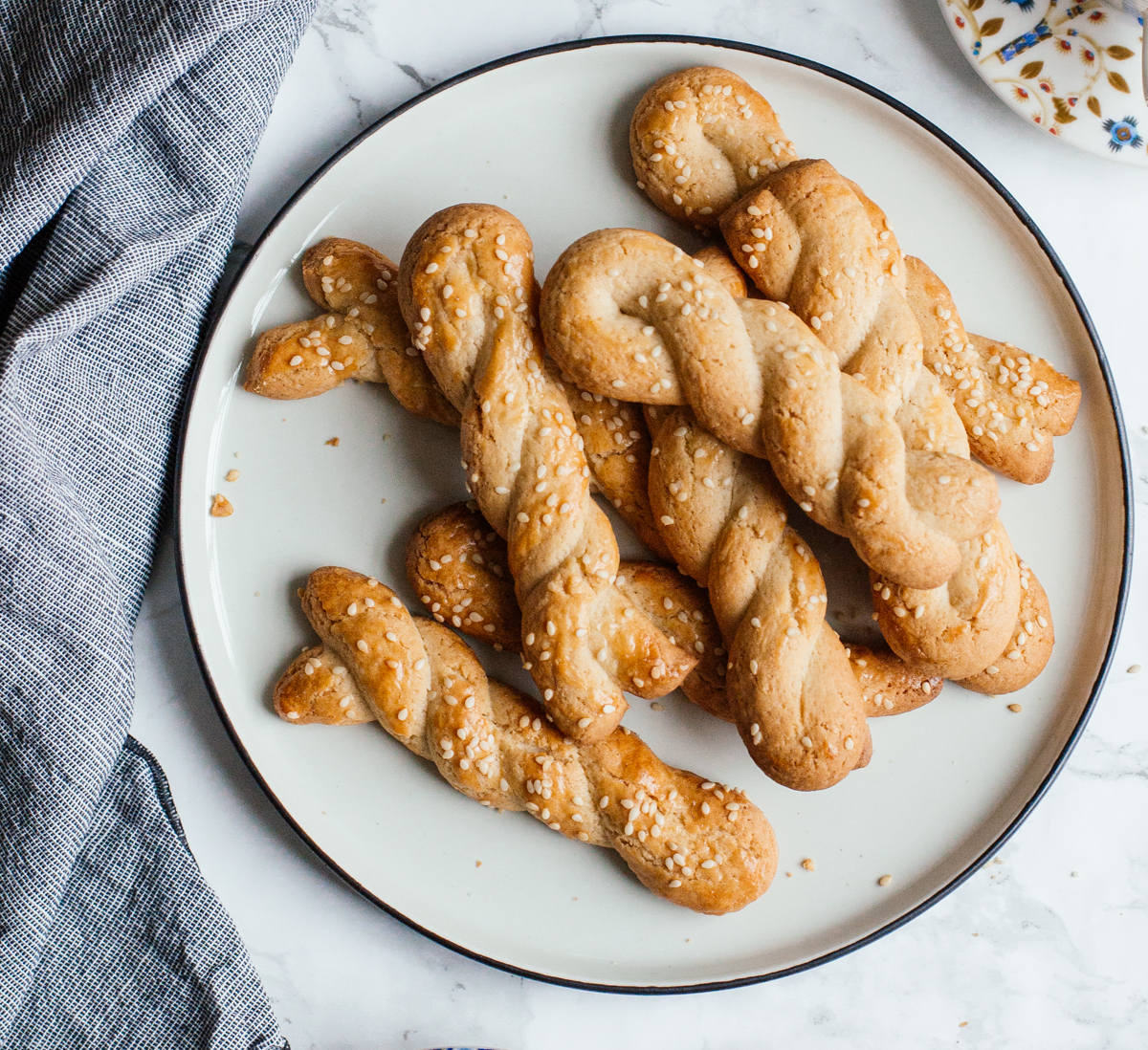 I never missed them- and then, suddenly, I started to, intensely. I am sure there must be some recipes in that old, yet scarcely used notebook that my beloved (and disastrous in the kitchen) grandma passed on to me; I never looked and I am not sure why. But there was a craving, there still is one; one I've tried to pacify it by testing random recipes, measuring and tasting, failing and falling deep into a homesick funk. But I found it- a recipe which is easy and straightforward as it is delicious and perfectly reminding me of the cookies we never baked at home.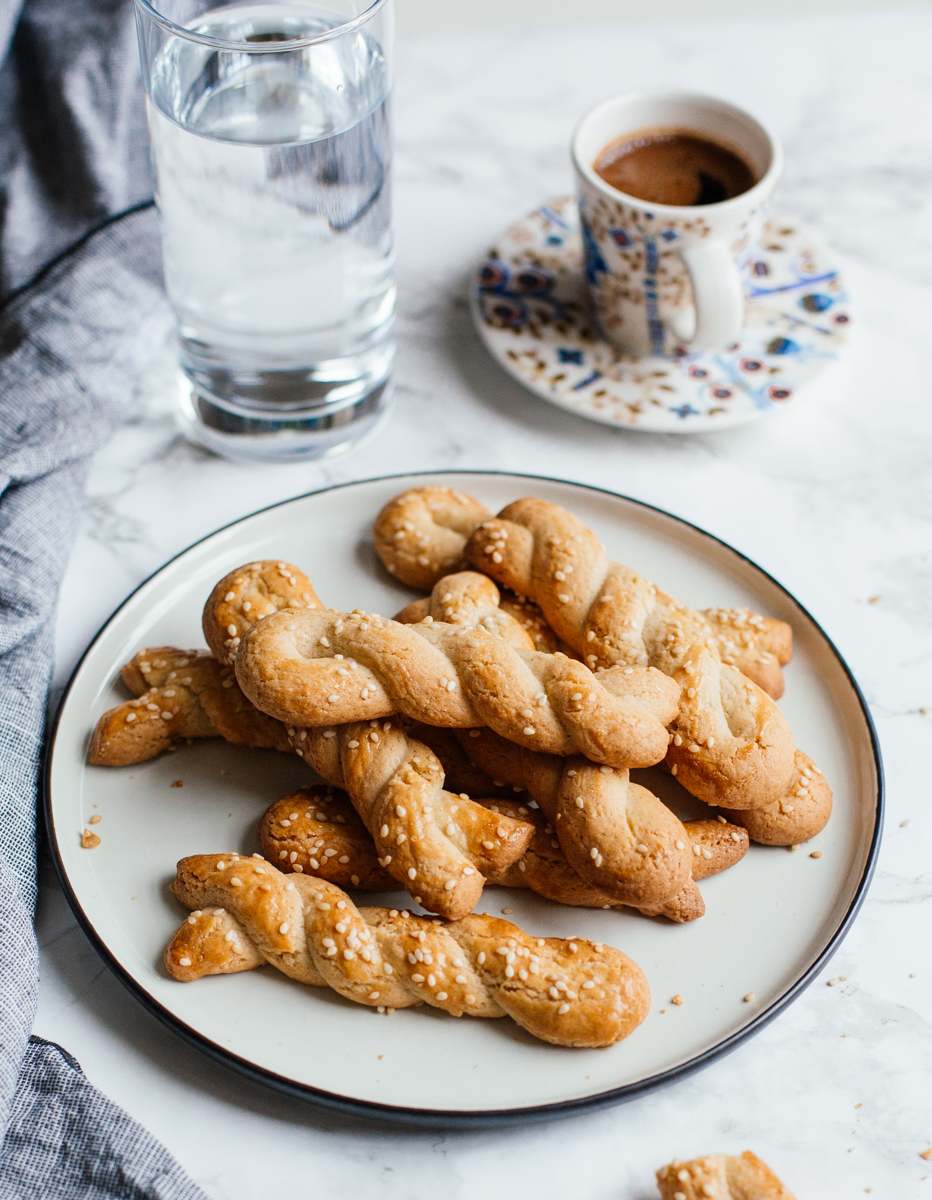 Not surprisingly, I found it at My Little Expat Kitchen. Magda's recipes are always spot on, both in terms of the process, but also when it comes to flavour. I've found there many recipes which remind me of home, albeit not exactly the one I grew up in, as traditional dishes were few and far between. Still, there is much familiarity there, in her love for ingredients, the memories shared, the images she captures with her camera and the ones her words evoke. You can find the recipe for the cookies here and it really is perfect. I've only made two changes, not to improve or alter anything, but rather to accommodate my deep love for lemony cookies (substituting orange zest for that of half a lemon's) and my near-obsession to flavour almost any dessert with cardamom (a heaping teaspoon). Do check them out, they are sweet in every way possible.