Delicious and refreshing, filled with green veggies, apple, ginger and turmeric, this is a winner all around.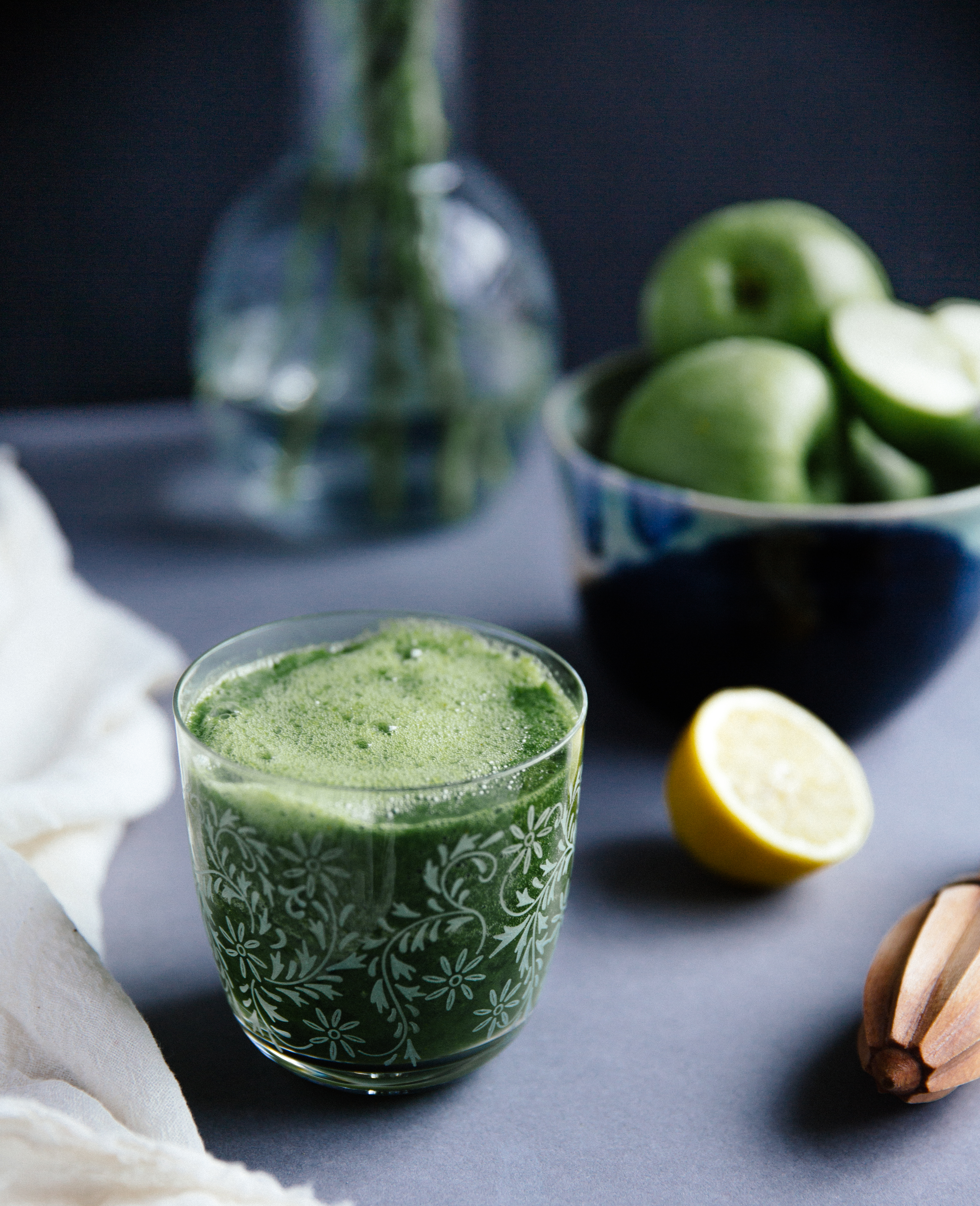 A few days ago, it was all about salted caramel sauce. Today it's about my favourite green smoothie. But really, honestly, essentially, it's all about balance. It really is.
Αs beguiled I am with chocolate and butter (there's few things as satisfying as a big fat chunk of dark chocolate or thick layer of french or irish butter on crusty bread, topped with a pinch of fleur de sel) I also LOVE green smoothies. Using a blender is apparently better than a juicer, as more fiber is retained, keep them on the thick side and enjoy them profoundly every time. I love how refreshing they are, I love that I can taste every single ingredient and I am crazy about their beautiful colour.
Most of all, I love the fact that they require minimal effort and they are very customizable- which is two of my top criteria for falling for a recipe of any kind. Green drinks have been all the rage for a while now; made with fresh green vegetables and fruit, they are considered a sine qua non in most contemporary popular diets: considered great for the skin, the bowel and the metabolism, they really are the on-trend gift that keeps on giving.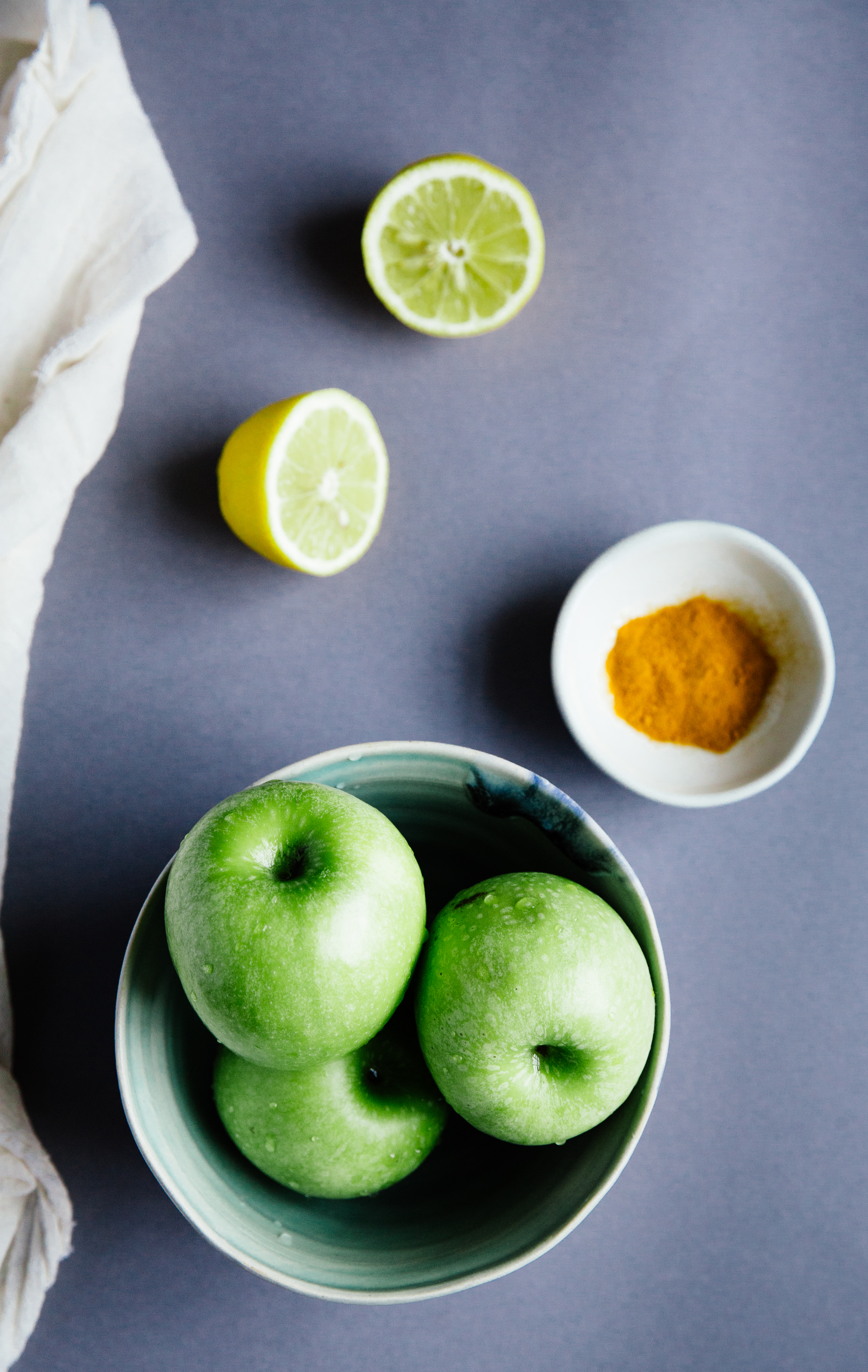 I've done lots of reading and lots of asking about green juices, smoothies and detoxing. And my understanding (complicated analyses aside) is this: any dish or drink filled with fresh vegetables and fruit is definitely not bad for you (provided there are no specific health implications or conditions); a drink filled with ingredients not processed or manipulated is sure to give one's system lots of the vitamins, minerals and whatnot contained in its sums. However, smoothies are not miracle workers; ingredients in general are, perhaps unfortunately, not magical (apart from butter and chocolate- these truly are my two fairy godmothers). Whichever positive properties they may have, they are not able to do wonders on their own, nor overcome the passing of time or the existence of genes. Fresh, good quality ingredients are certainly nutritious and hydration is imperative for one's skin but when it comes to 'cleaning'- well, I'm inclined to mostly rely on my kidneys and liver for that.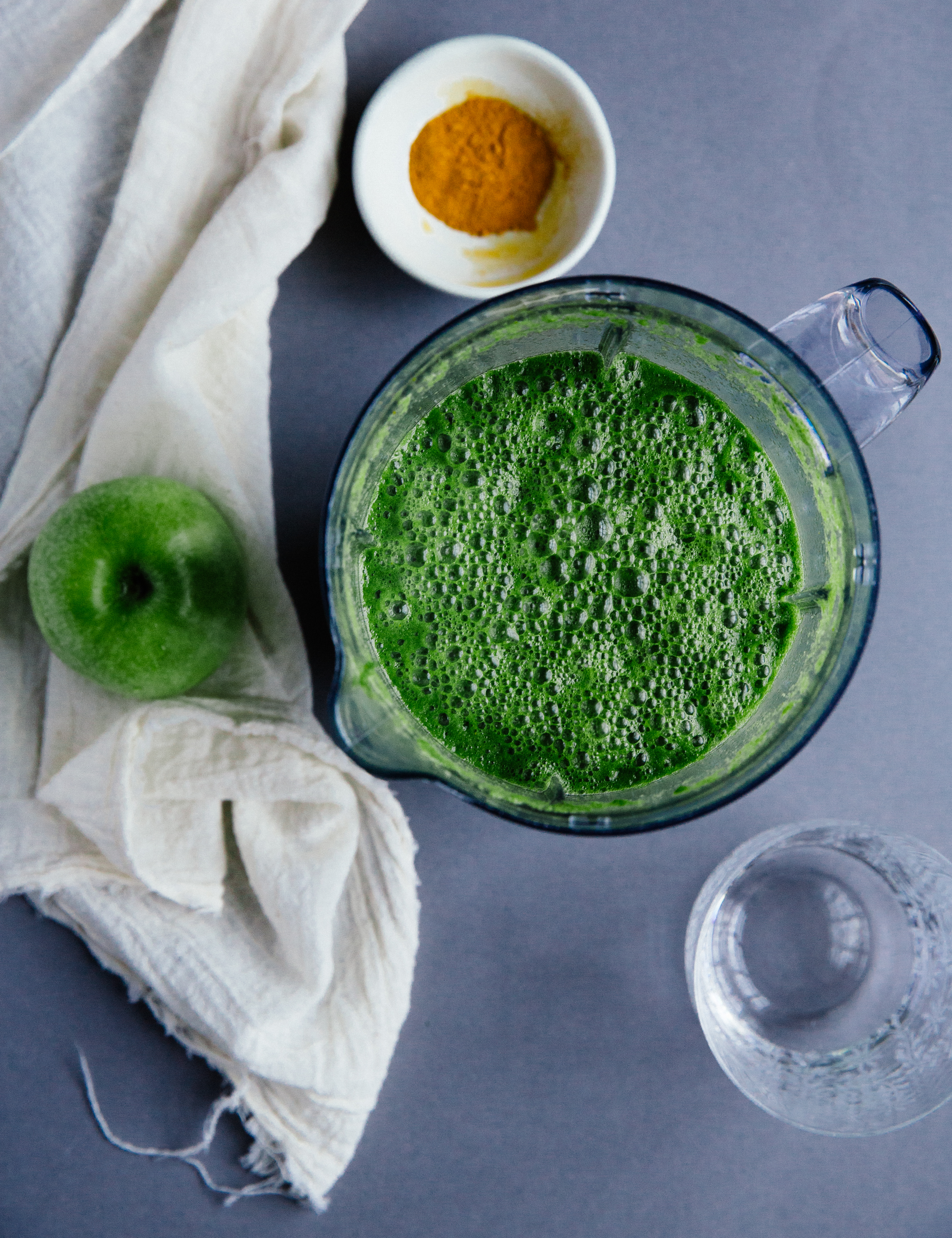 In a nutshell: large part of my everyday meals is plant-based, simply because that's the way I grew up eating; so green juices are so easy for me, as are salads, soups and bowls of fruit. Chocolate and pasta are similarly easy, as I really really love them. It really is (or should be) very simple: all about balance. Butter and green juice. Netflix and yoga. Winter and (then) spring.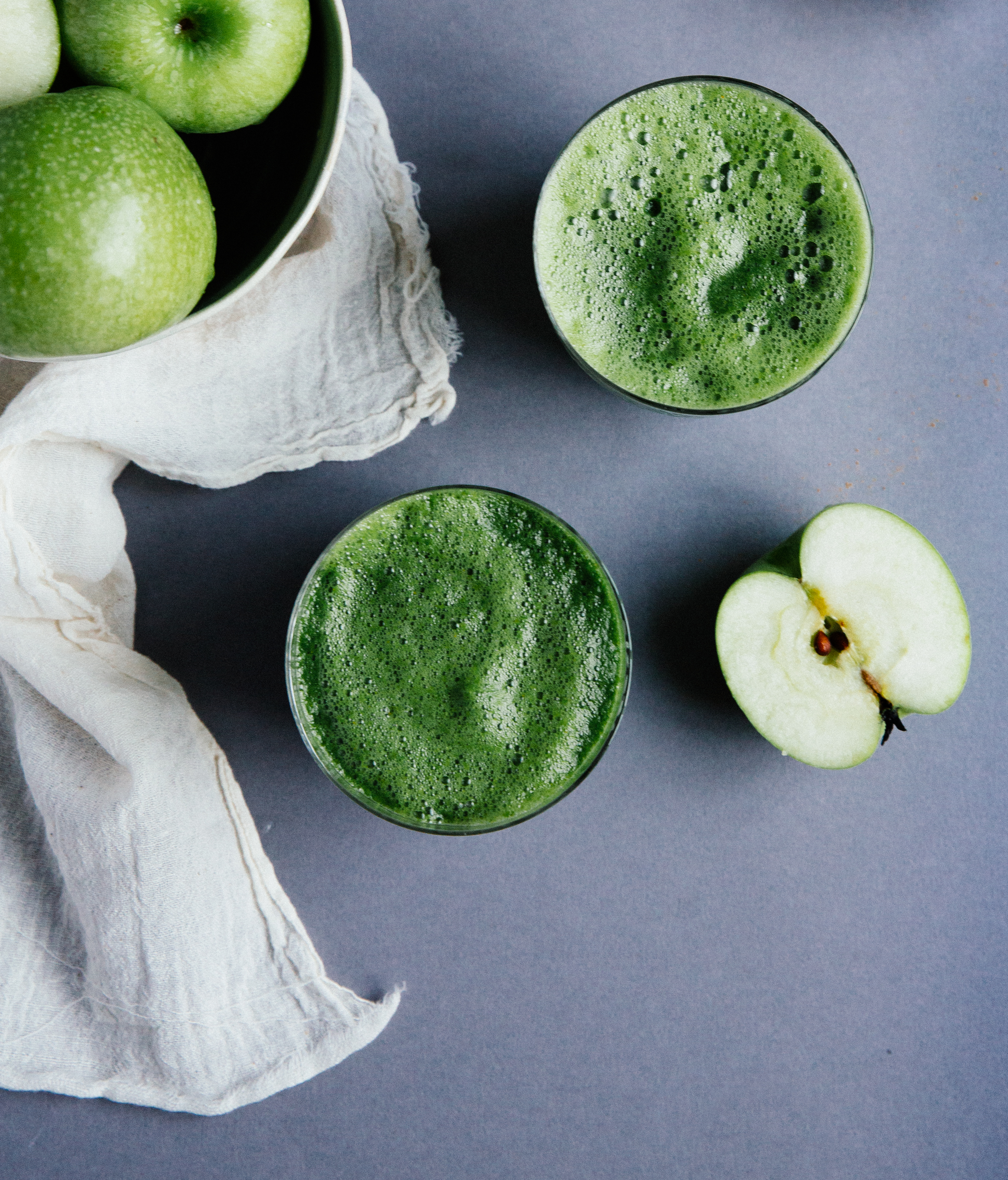 My favourite green smoothie
(makes 4 medium classes)
WHAT
2 big handfuls kale or spinach (I usually keep bags of greens in the freezer and use them almost exclusively for smoothies, so I don't have to add ice)
1 large green apple, washed, cored and cut in large pieces
4 celery stalks, washed and cut in large pieces
1/4 large cucumber, peeled and cut in large pieces
juice from one lemon or lime
1 large chunk of ginger, peeled
1/4 teaspoon ground turmeric
filtered water to taste (about 1 cup)
optional: 1- 1/2 teaspoon maple syrup
HOW
Place all the ingredients in a blender and blend until you reach the desired consistency (you may need to adjust the water quantity).
Variations: for a sweeter taste, replace the green apple with one of the following: a red apple/ a couple pineapple slices/ 3/4 cups of frozen berries/ one frozen banana (cut in chunks). You may also add a handful of nuts, 1-2 tablespoon of seeds or replace the water with milk or a non-dairy alternative. Go with what you like but keep your juice mainly green and pretty simple, allowing the flavours of each ingredient to shine through.