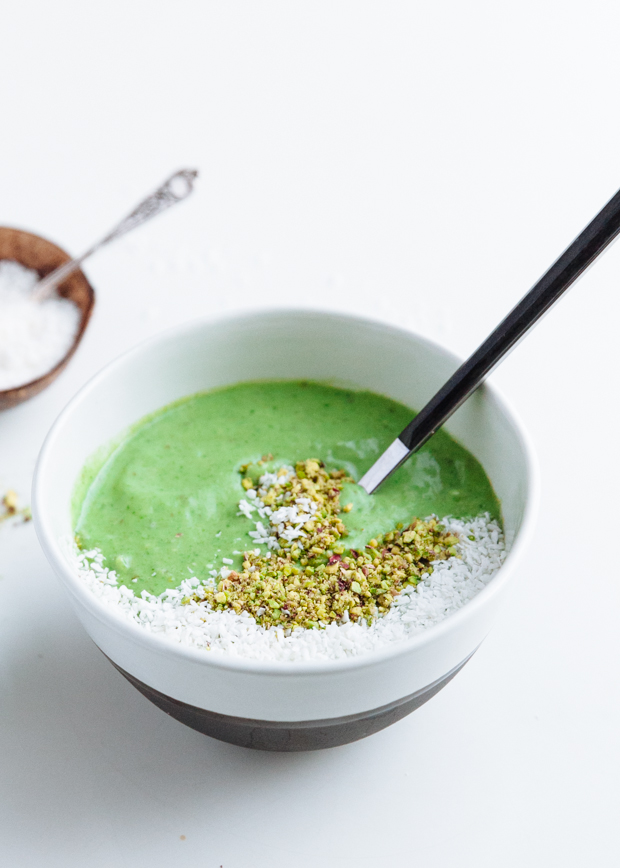 I'm gonna be go super hip and on trend today with this spinach, avocado & maple smoothie bowl. I mean, smoothie bowls are all the rage right now and knowing my love of all things breakfast, they could not escape my hungry radar.
I enjoy a decadent start in the day as much as the next person, but during the week I love a bowl of overnight oats (more on that soon) or, even more so, a refreshingly rich smoothie. I've made countless combinations, and their versatility never ceases to impress me: fruit, vegetables, seeds & nuts, a subtle sweetener and you have a beautiful canvas which can be accessorised in some many different ways. (Speaking of accessorising- how about these colours, huh? You can never ever beat the shades of fresh produce.)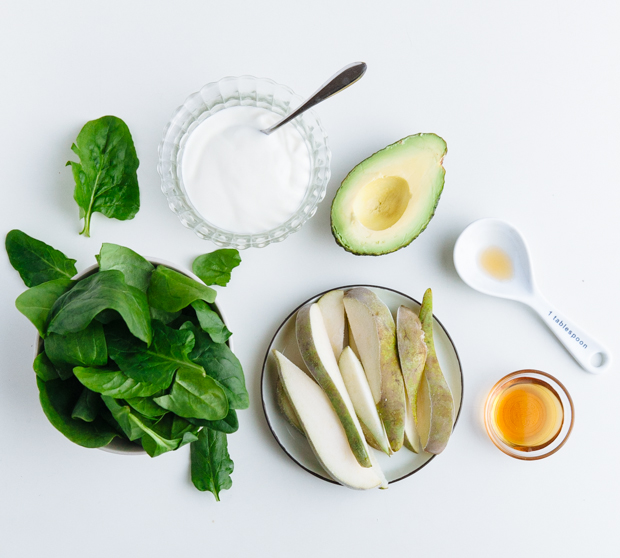 When it comes to breakfast bowls however, we don't only have versatility and kick ass colours- we also have texture! A smooth, velvety combination of freshness and deliciousness which can be enjoyed with a spoon. And let me tell you, a breakfast which requires cutlery feels way richer and tastier than a glass of something, no matter what.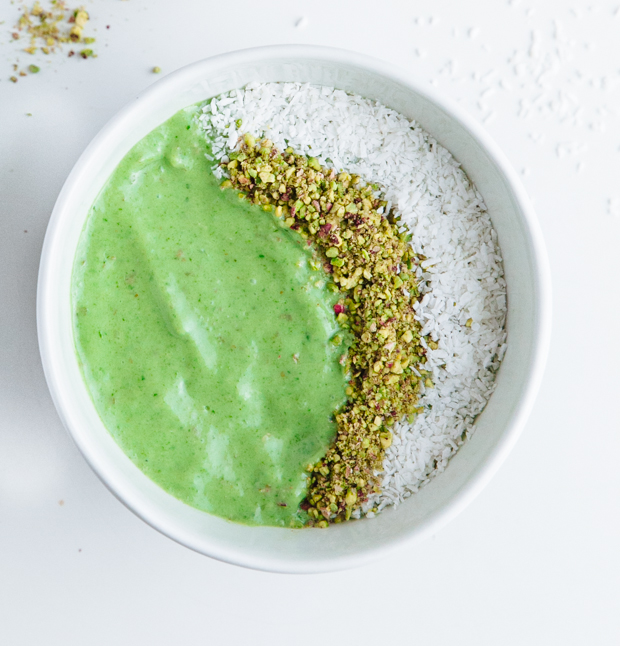 Any combo you go for will probably turn out ok, but as a general rule, I'd start with about a cup of fruit (preferably frozen for texture) or vegetables (such as beets); if you're also using leafy greens, a generous handful would suffice. You can also add a banana, which adds thickness, but I often leave it out, as it has a quite distinct taste. Now that you have your beautiful base, you can add your spices (if using) and liquids: about 1/2 to 3/4 of a cup of milk, yogurt (or dairy-free alternatives), coconut water or unsweetened natural juices. For extra sweetness and flavour, finally add about a tablespoon of honey or maple syrup- or even a couple dates or some nut butter for for an extra shot of delicious energy.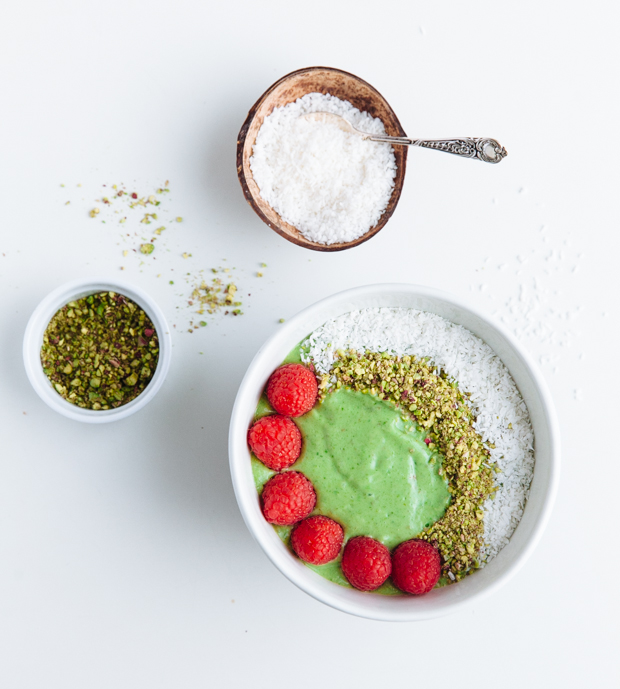 Today's mean, lean green machine is pretty straightforward and pretty damn dalicious too: frozen pears- always perfect in a smoothie; spinach for colour, avocado for goodness and smoothness, yogurt & water to get things moving and a splash of maple for nutty sweetness. Grab a spoon, sit back (seriously, sit; enjoy your breakfast, don't rush it) and have a lovely start to your day!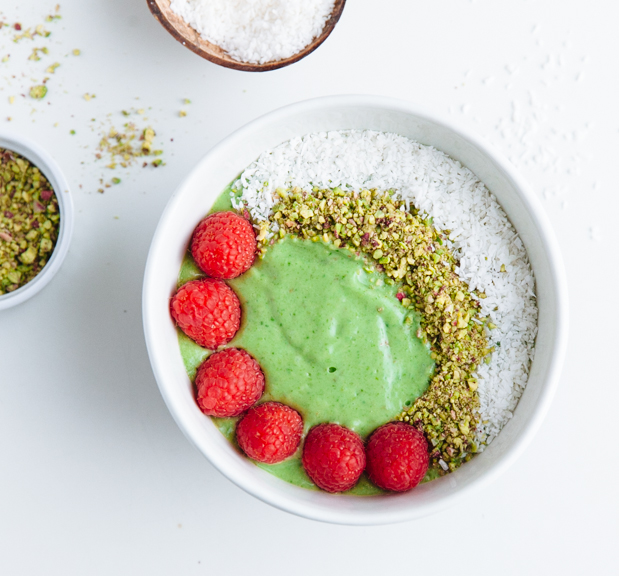 Spinach, avocado & maple smoothie bowl
INGREDIENTS
1 big handful fresh spinach leaves, washed
1 large pear, sliced and frozen
1/2 large avocado
1/3- 1/2 cup half fat yogurt
1 tablespoon pure maple syrup
1/2 cup filtered water
Place all in the ingredients in a blender and blend well until smooth (start with 1/3 cup water and add a little extra depending on the smoothie's consistency).
Serve in a large bowl with toppings of your choice: unsweetened desiccated coconut, chopped nuts, seeds or fresh fruit.