The most delicious salted caramel sauce is also the prettiest of them all!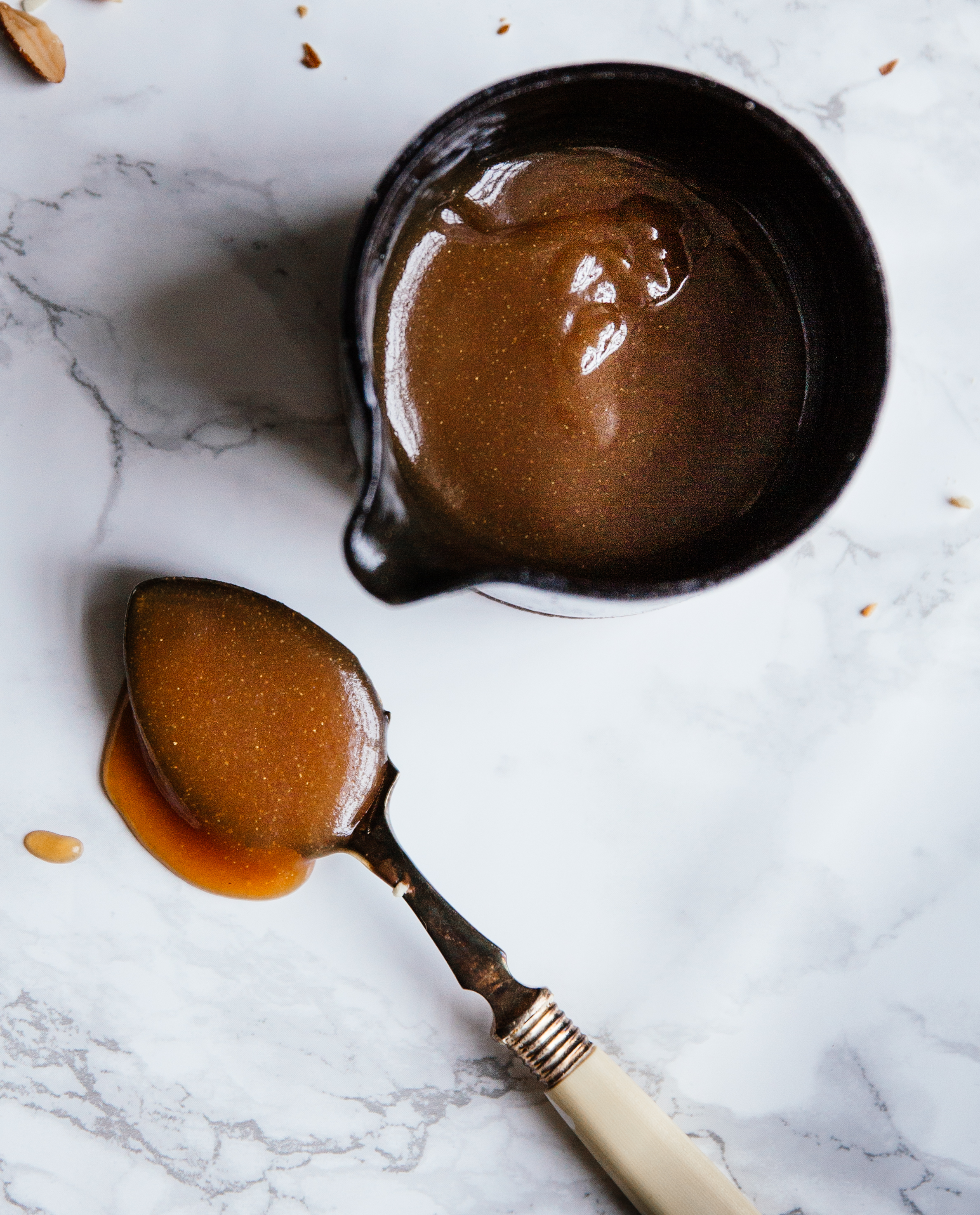 For the past couple of weeks I've been officially obsessed with grains and learning all about how cool they are (they're pretty cool). I've been trying new ones, combining them with grilled chicken or smoked fish and every vegetable under the sun and serving them with new herby, creamy dips. While I've been in farro, freekeh and wild rice heaven and waking up to slow of fast cooked quinoa breakfast bowls, I've also been looking into sugar.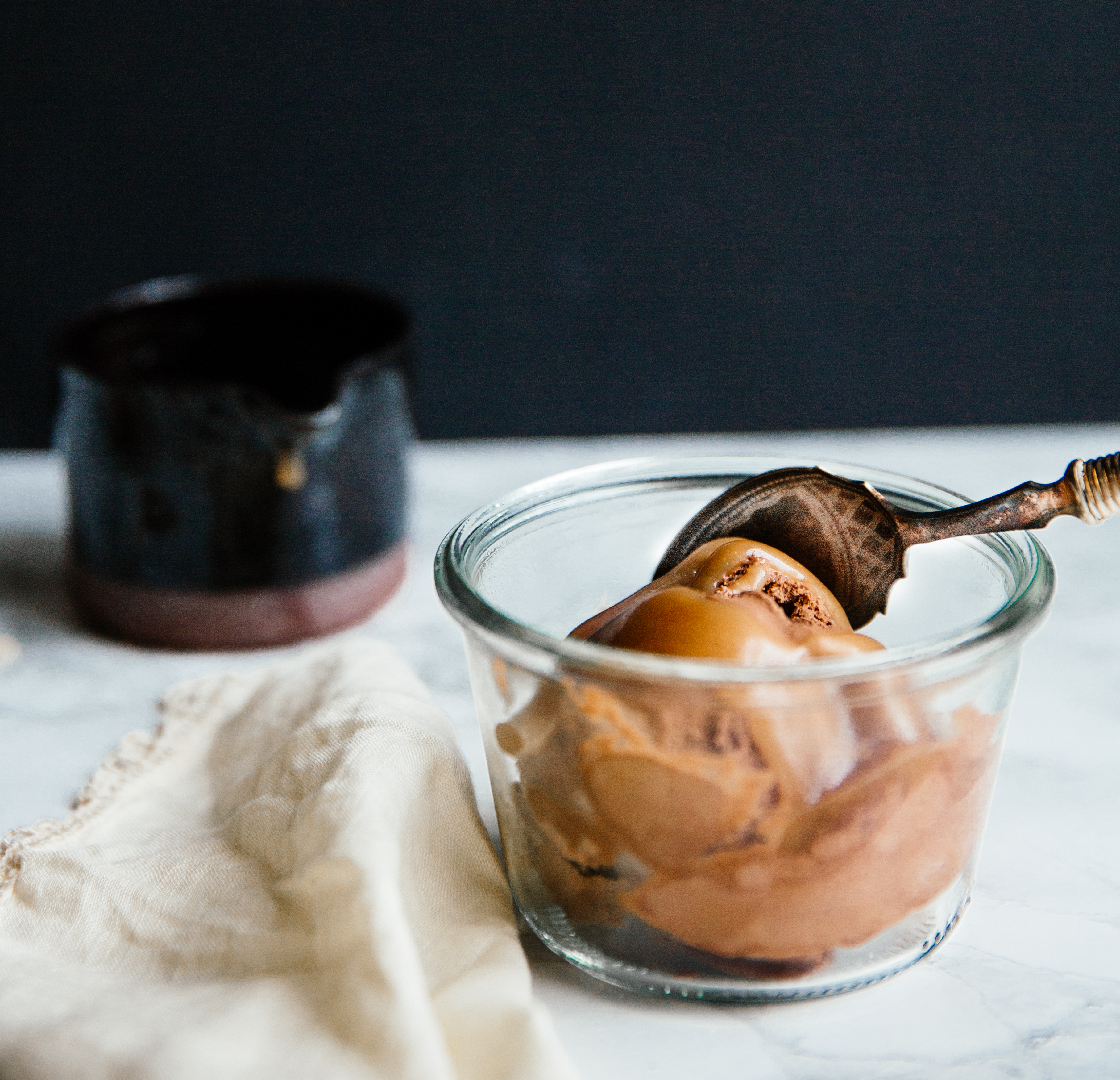 Oh sugar, how you're loved and loathed all at once. More on that later- for now, let's get back to what matters, to what really matters: the prettiest salted caramel sauce. With sugar; and water; and super soft butter; a touch of the most delicate sea salt flakes and a drop of vanilla- to finish it off perfectly, sweetly and salty. But we're not quite done, not just yet; we're about to get a little fancy with just a tiny sprinkle of edible gold dust. Do we really need it? Absolutely not. Does it make our caramel sauce more sparkly? Absolutely yes.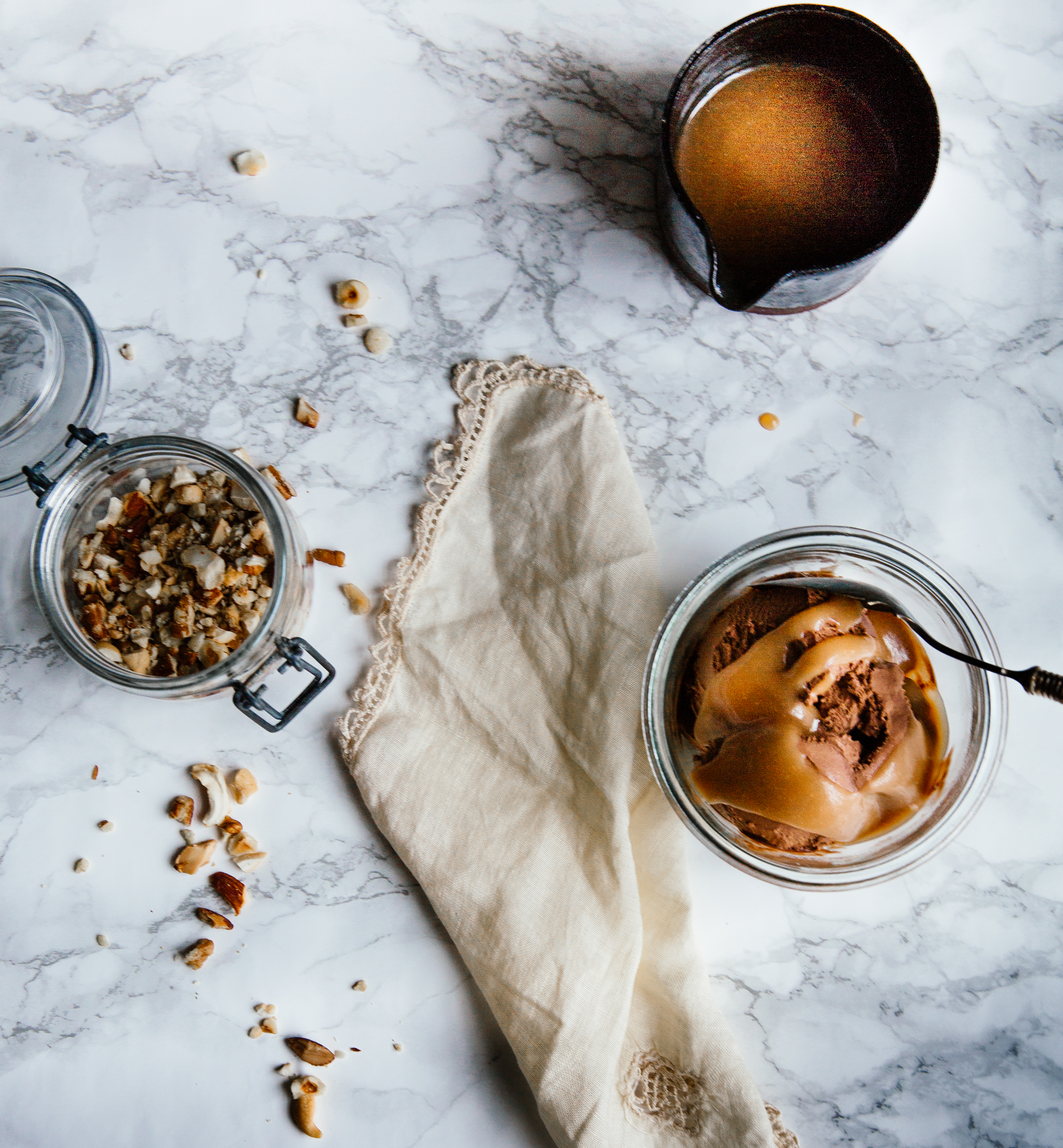 So let's get on it: 5 ingredients (plus water, plus our fairydust), 20′ max and we're in another kind of heaven, equally delicious, seriously different, but also so very welcome from time to time.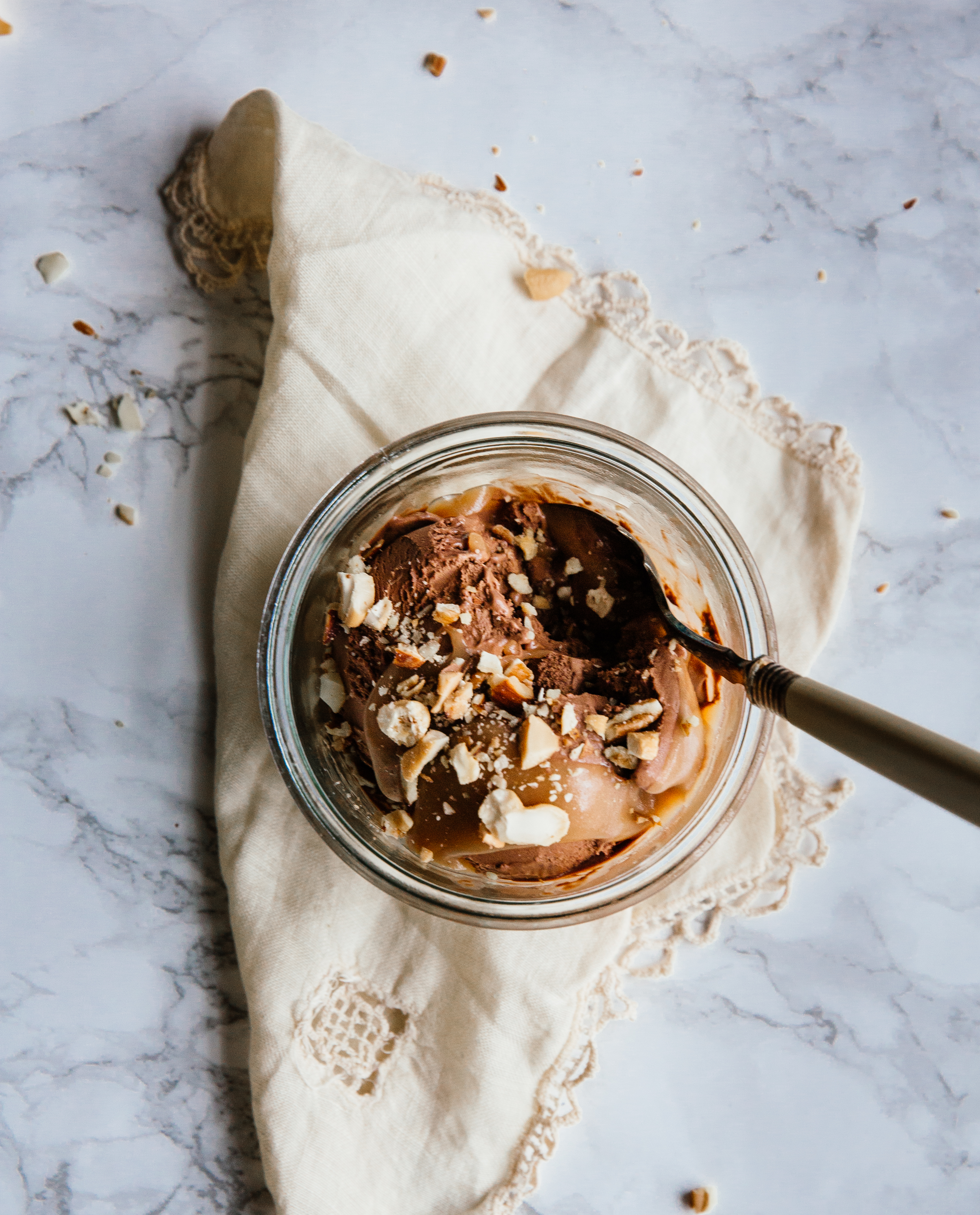 The prettiest salted caramel sauce
Makes one mediums sized jar and pairs very well with one of the most delicious chocolate ice creams I've tried, the Booja-Booja's Hunky Punky (I can write and say this all day) and toasted & salted nuts.
WHAT
200 gr (1 cup) granulated sugar
60ml (1/4 cup) filtered water
2/3 cup thick double cream
45 grams (about 3 tablespoons) unsalted butter, very soft
1 teaspoon vanilla extract
a generous pinch fleur de sel
optional: about 1/4 teaspoon edible gold stardust
HOW
Combine the sugar and water in a medium, heavy-based pan over medium heat. When the sugar is dissolved (after about 5′), turn the heat up to high. Boil until the mixture just starts turning amber and smelling nutty (but not burned- be careful, as the transition from one stage to the next happens very quickly). I usually need around 8′, but it may take less or longer, depending on your hob. So stick around and keep your eyes (and nose) on that pot.
When the above happens, immediately remove from the heat and add the cream; stir quickly and carefully (the mixture will bubble up), add the butter and continue stirring until it becomes smooth and creamy. Add the fleur de sel, vanilla extract and stardust (if using), combine and allow the mixture to cool to room temperature.
Transfer to a sterilised jar and keep in the fridge for up to a week. The sauce will firm up, but you can still microwave as much as you'll need for about 30" and spoon it onto whatever you're serving it with.