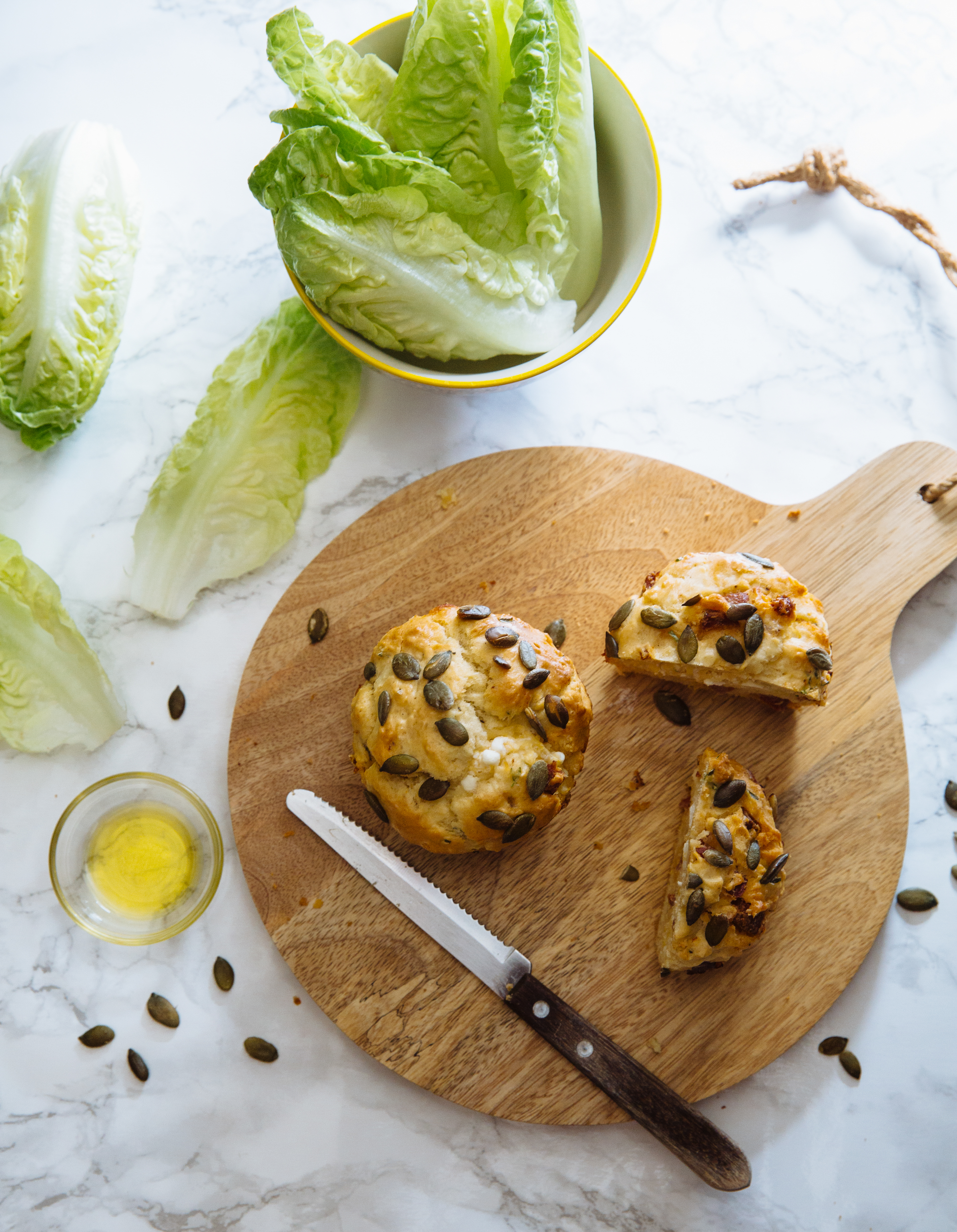 I know it's almost Christmas (wait, what???) and all I should be thinking of is presents (edible or otherwise) and delicious seasonal desserts. I know. But I still have a small (not so small) place in my heart for pumpkins. My go-to dishes are usually soup or a banana-style sweet loaf (minus the bananas) but this year I got on a serious muffin roll. There were sweet, nutty muffins with cream cheese frosting, but also generous sized savoury ones. Oh man, these ones were my favourite yet.
Crispy, delicious bacon (or chorizo or pancetta- all three work perfectly), salty feta, fresh chives and thyme all combined with eggs, olive oil, butter and milk for tall, chubby muffins with a perfectly balanced pumpkin & feta middle layer. Yup, our muffins have layers. Soft and creamy in the middle and deliciously crunchy with the addition of pumpkin seeds on the outside. All the pumpkins, all the flavours, all the muffins, let's do this.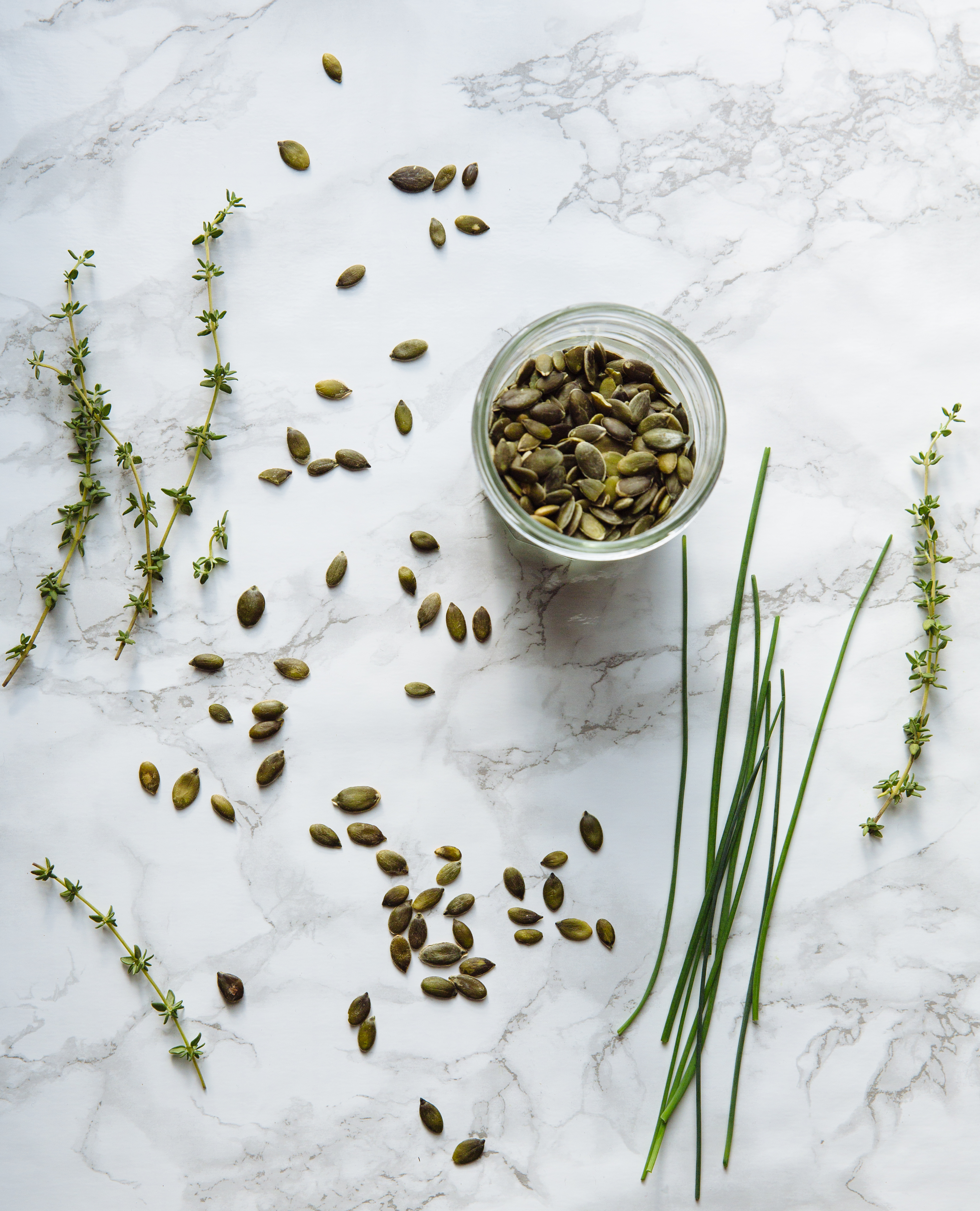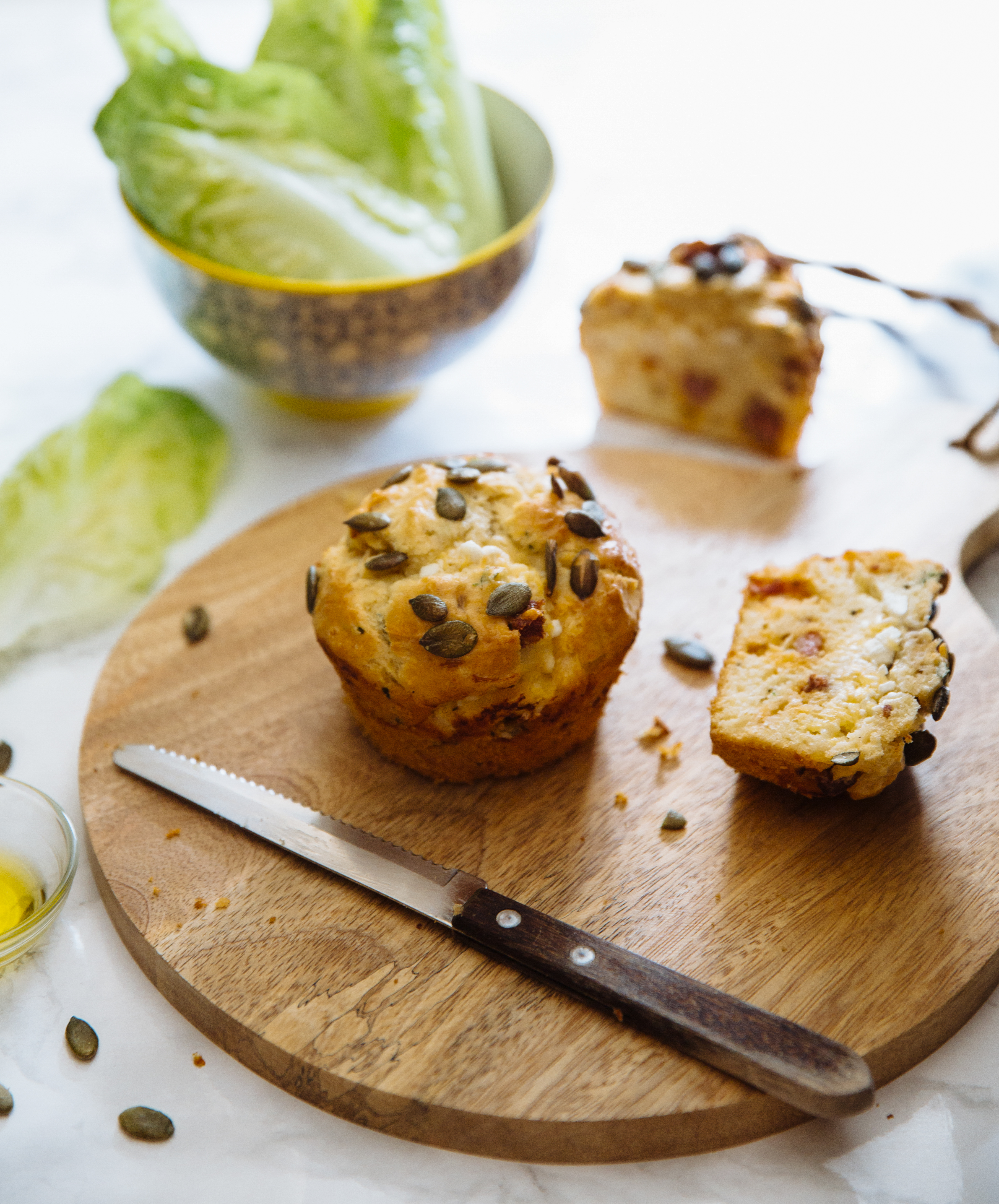 Pumpkin, crispy bacon & feta muffins
INGREDIENTS
250 gr all purpose flour
2 teaspoons baking powder
salt & freshly ground pepper to taste
4 tablespoons milk, divided
50 gr olive oil
3 eggs
1 tablespoon chives, minced
1 tablespoon fresh thyme, minced
100 gr feta, crumbled
50 pumpkin flesh, pureed
pumpkin seeds (about 1/4 cup)
METHOD
Preheat the oven to 180C (160C Fan) and oil a large six-case muffin tin.
Combine the dry ingredients and set set aside.
Combine half the milk and olive oil and beat in the eggs, one at a time. Add the bacon, chives and thyme and add to the dry ingredients.
Combine the remaining milk with the pumpkin and feta to create a paste.
Fill the muffin cases with 1 tablespoon of the batter, top with some of the pumpkin paste and finish off with another tablespoon of the batter. Scatter pumpkin seeds over the muffins and put in the preheated oven.
Bake for about 20′, or until the muffins are golden brown. Remove from the oven and let them sit for about 20. Remove the muffins from the cases carefully and serve.