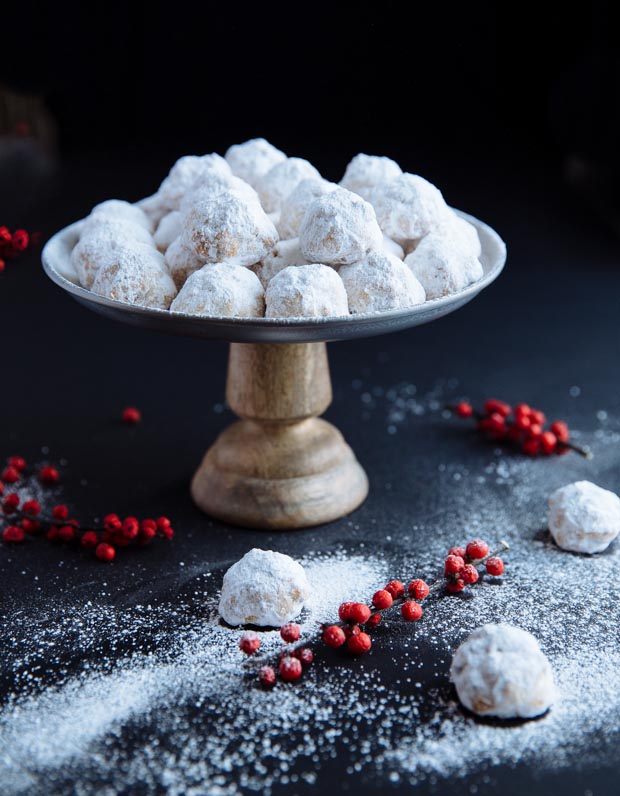 This year I'll be spending the holidays in London. It's the first time I won't be in Greece with my family and I'm feeling pretty bittersweet about it. See, I really love my loud, overbearing, inspiring, always-in-your-face family. I love and miss them constantly. Plus, they really know how to do Christmas. There's always beautiful decorations all around the house, tons of hugs, tons of energy (I mean, tons of energy, which translates to heated debates on just about anything, arguments, long embraces, lots of frantic running around), tons of delicious food and presents. I know I'll miss out on all these- but then again, I've been living in London for over ten years now and I've never spent the holidays here. It's about time I gave it a try and created some new traditions, don't you think?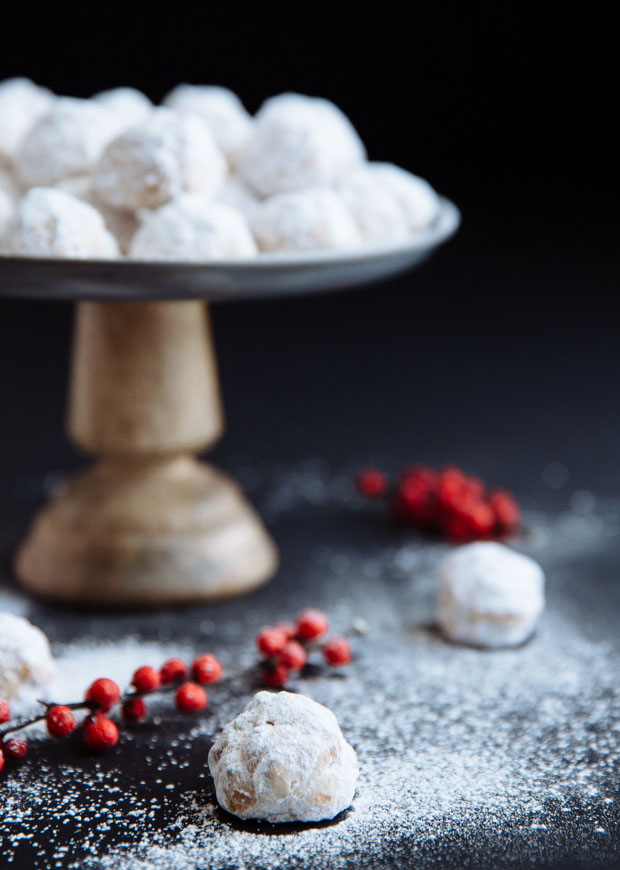 While I'm living out my bittersweet emotions to the max, as any proper drama queen would, I'm also embracing the holiday preparations, which are now solely on my hands, as Mike has an almost allergic reactions to anything requiring thinking ahead and making plans. At least he goes along with everything I organise, as long as they include delicious food, drinks, spending time with his friends and leaving him in peace. There's presents to be bought, cards to be written & sent, food to be purchased and cooked, parties to attend and attires to be matched. All this stresses me out and excites me almost equally and help turn my bittersweetness to joyful madness.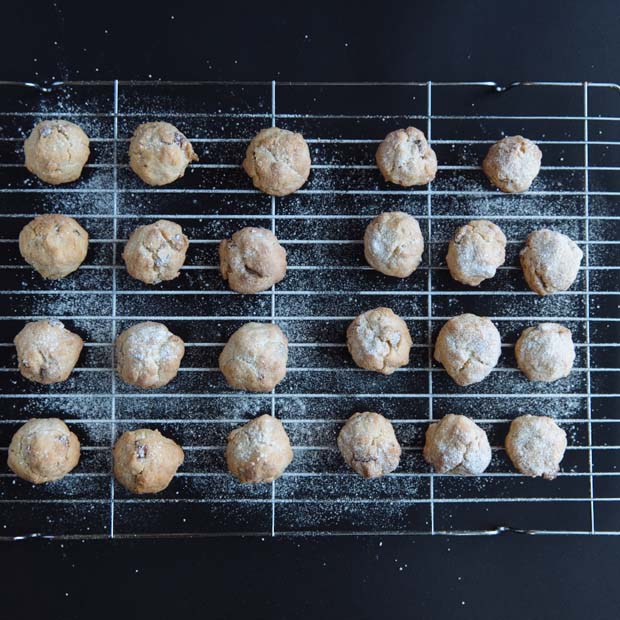 And in the middle of all this madness, I need to remind myself to pause; to not get blinded by all the bling (like literally, my house is packed with fairy lights and there's so much glitter on my desk, it's ridiculous), all the shopping, all the festivities and focus on what's really important during the holidays: dessert.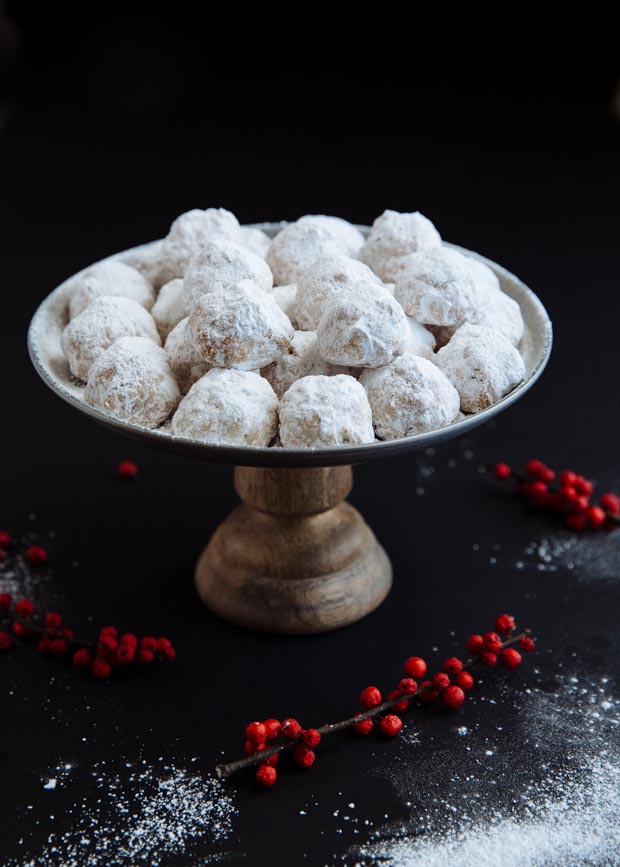 Yup, clearly I have my priorities straight. There's so many options, so many recipes to test and taste, but what I really crave during the holidays is the traditional sweets you can find everywhere in Greece around this time: every bakery, every sweet shop and almost every house is packed with melomakarona and kourampiedes. The former is a soft cookie made with olive oil, orange juice & cognac, drenched in a sweet honey syrup and buried under a mountain of walnuts; the latter, my favourite, is a kind of shortbread, traditionally made with goat butter and crunchy almonds and covered with way too much icing sugar.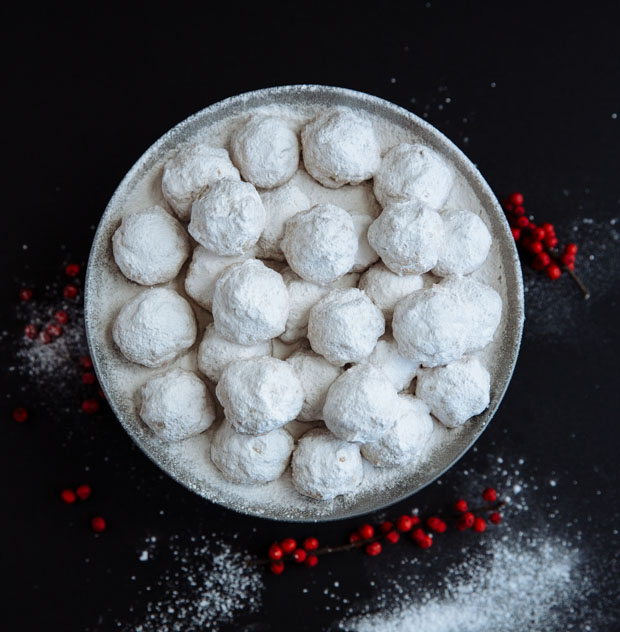 My aunt makes the best kourampiedes I've ever tasted and she brings over a huge platter every year. As I'm not gonna be able to enjoy hers these holidays, I decided to make my own. You know, to honour family traditions and the spirit of Christmas and, most importantly, to have the house smell like butter and toasted almonds.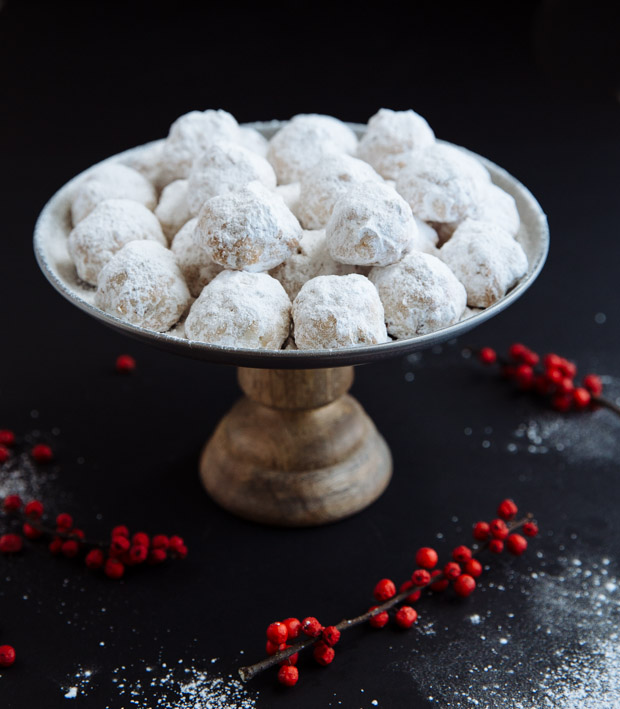 I'm not sharing her version here (keeping the family secret safe)- instead, I'm going with the best next thing: Madame Ginger (my favourite Greek food blog by a mile) has the most amazing recipe up on the blog, for cookies that are not only to die for, but also come pretty close to those I grew up eating. Goat butter, a splash of vanilla extract and dark rum, crunchy almonds and so much powdered sugar- all you need for these buttery & nutty Greek Christmas cookies (kourampiedes). All you need to keep the holiday blues at bay, gain a couple pounds (which really don't count during the holidays, as they're merry pounds, filled with love) and celebrate with friends. They're all you need for the house to properly feel like Christmas and your kitchen to look properly decorated aka covered in icing sugar.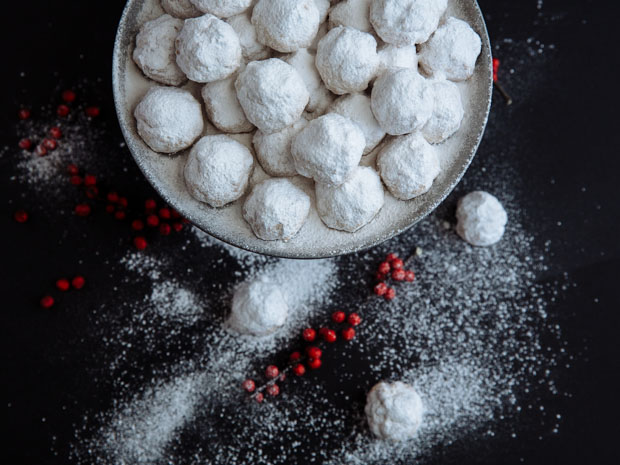 Buttery & nutty Christmas cookies
(only slightly adapted from Madame Ginger's recipe)
400 gr goat butter
150 gr almonds
1 tablespoon vanilla extract
120 gr icing sugar
30 gr dark rum
300 gr all purpose flour
300 gr soft (cake) flour*
1/2 teaspoon baking powder
extra icing sugar to coat and serve
Preheat the oven to 175C; scatter the almonds on a baking tray lined with parchment paper and roast until fragrant, about 5′.  Set aside and let cool completely.
Combine the flours and baking powder and set aside.
Add the butter and icing sugar in a mixer bowl and beat until light and fluffy- for about 6′.
Gradually add the dry ingredients, beating on low speed until fully incorporated.
Add the rum and vanilla extract and fold to combine. Lastly, add the almonds and combine again.
Shape the dough into small round cookies and bake for about 15′, until golden brown.
Remove from the oven and while still hot, sprinkle some icing sugar on top.
Allow to cool for 5′, remove from the pan and place on a wire rack to cool completely.
Once cooled, dunk into the icing sugar and place on a serving plate. Sprinkle extra icing sugar on top and serve.
*If you can't get hold of cake flour, follow Joy's tips to make it at home using plain flour and cornstarch.