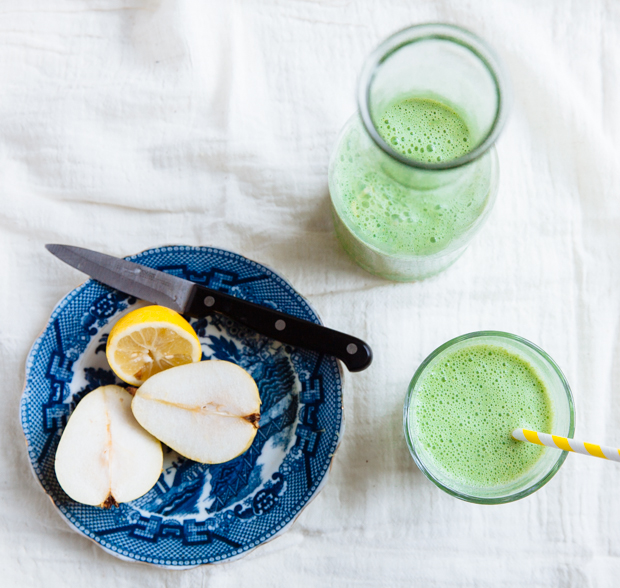 When I hear the word 'smoothie', I usually picture a juicy burger, too many sweet potato fries and a larger than life glass filled with peanut butter ice cream and- wait, that's not a smoothie. That's a milkshake. Right… I always get these two wrong. 
A smoothie has fruit and vegetables, no big lumps of ice cream. And that's not such a bad thing- I love fruits and vegetables and I tend to think that they love me back. A smoothie is not the end of a glorious diner you eat mostly with your hands, but the start of your day- a smooth (get it?), refreshing and filling start, which comes in so many colours and flavours and, most of all, is fuss-free and takes almost no time. Not a bad thing at all.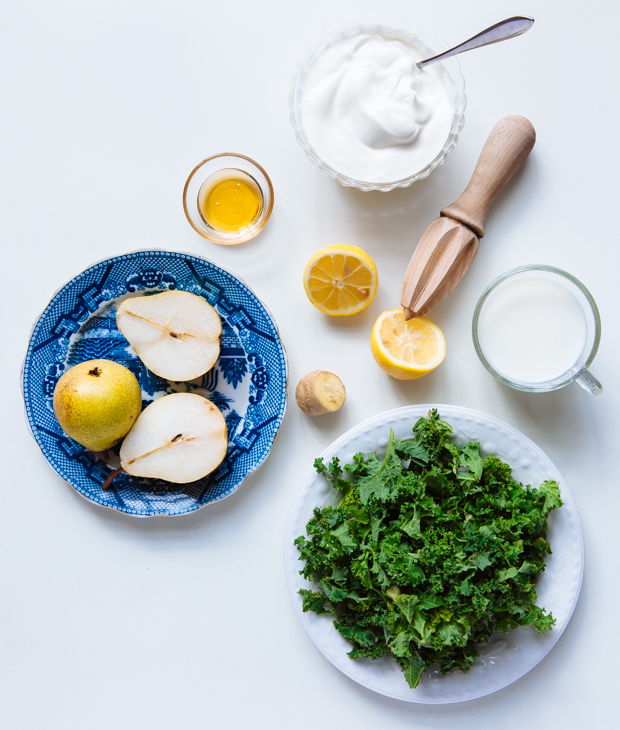 I was inspired to make this, after my mom sent me a book of smoothie recipes; it really cracked my sister and me up, since the only things my parents drink are lots of water, lots of coffee and wine. But they also eat more fruit, vegetables and yogurt than anyone I know, so I guess a book of smoothies was only a matter of time. So, juicy pears, chunky kale, spicy ginger and a touch of lemon and sweet honey are blended with yogurt, milk and ice cubes. And that's it. You have to make this- I know it all started with burgers and fries, but we have to end it right.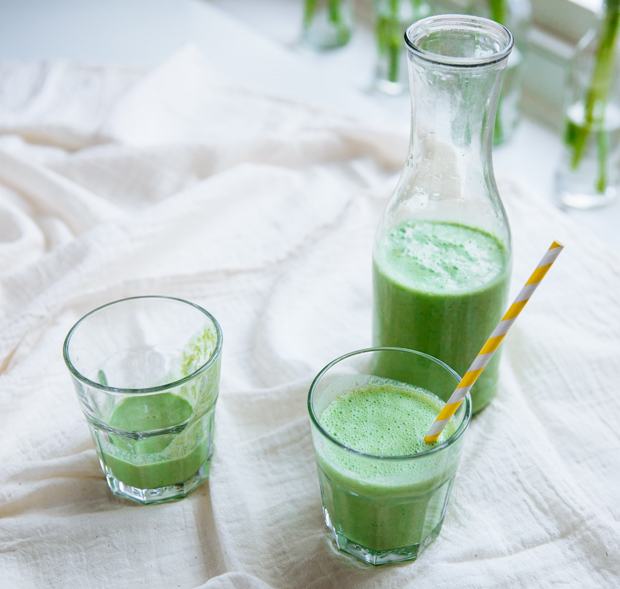 INGREDIENTS (enough for 3 large glasses)
2 ripe pears, cored and cut in small chunks
2 cups kale, washed and shredded
1 tablespoon fresh ginger, minced
juice from 1/2 lemon
1 1/2 tablespoon honey
1 cup low fat Greek yogurt
1/2 cup low fat milk
ice cubes
Put everything in a juicer and blend until smooth. Drink up!