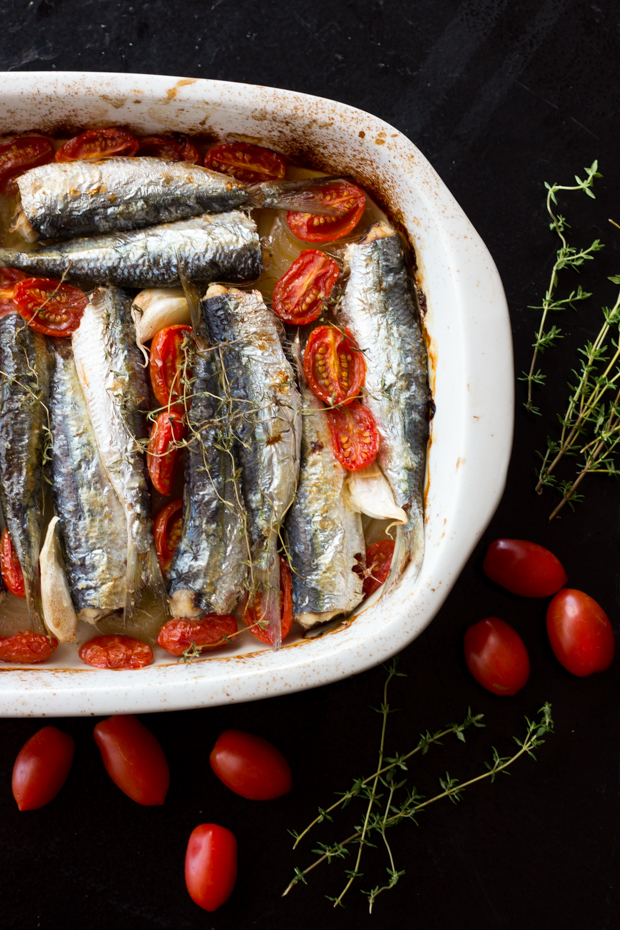 One of the ingredients from back home I miss the most is fish. Don't get me wrong- you can find many delicious varieties in London and, since I eat fish at least twice a week, I enjoy them thoroughly. But, there's something about Greek fish I just can't get over; maybe it's that I've associated them with my mom's cooking (huge fish fan, barely cooks meat, etc) and especially with the world's most delicious fish soup I grew up eating; maybe it's because I've had fish and seafood so many times by the sea, like literally, a few steps from the water, on warm, starry nights, carefree and happy.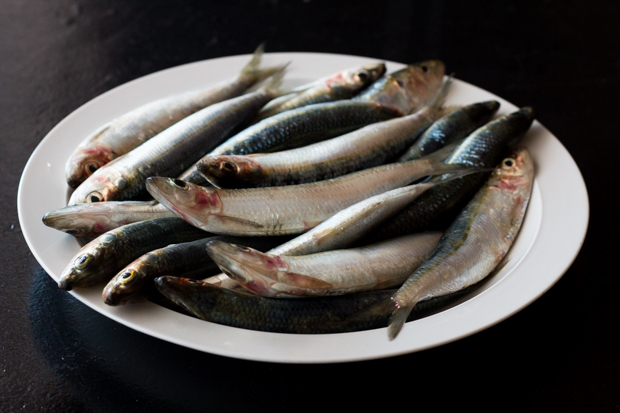 So yeah, fish back home is a big thing for me; even though I don't know many of their names, I know how to tell a fresh one from a not so fresh one, I know how to clean and scale them and, most importantly, I damn well know how to eat them! And I don't discriminate too- from the expensive white grouper to the more humble anchovies, I love them all the same.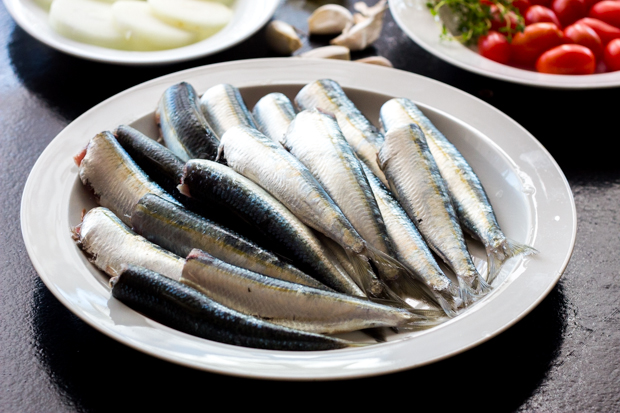 Sardines is a particularly favourite of mine; so beautiful, with their silver and blue shades, yet quite humble and ordinary; inexpensive, yet so delicious, delicate and still 'meaty' enough for a wholesome, simple and super tasty plate of food- which is pretty much what I crave all year long, but especially in the summer.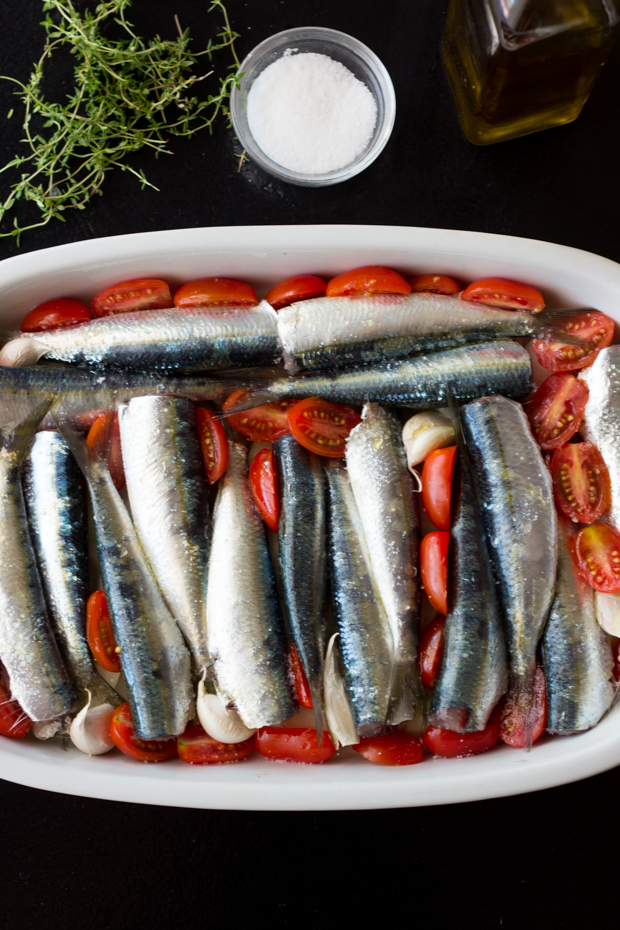 Baked sardines- it doesn't get simpler than this. Baked, atop a bed of thickly sliced white onions, with juicy baby tomatoes squeezed between them; a few cloves of garlic is the perfect accompaniment, along with lots of extra virgin olive oil, salt and pepper. Finish them off with lemon thyme and get ready: cutlery is optional for this- just dig in, only with a big chunk of crusty bread in hand.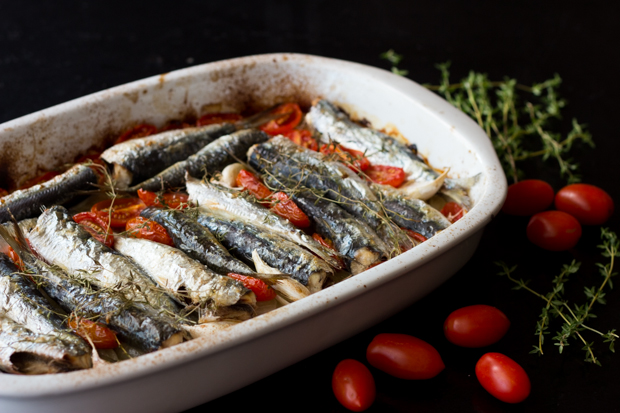 INGREDIENTS
1 kilo medium-sized sardines
about 2 cups pomodori tomatoes, washed and halved
3 medium onions, thickly sliced in rings
6 garlic cloves
4 tablespoons olive oil
1 1/2 teaspoons sea salt, divided
freshly ground black pepper
lemon thyme stalks
Wash the sardines thoroughly and chop off the head, while simultaneously pulling the intestines- do it firmly but gently so you don't tear the fish apart.
Wash them again clean, making sure there's no blood or brown goo-ish stuff left on or inside the fish.
Turn the oven on to 200C (180 air); brush the bottom of a large baking dish with 2 tablespoon olive oil, line with the chopped onion rings and season with half the salt.
Top the onions with the sardines and push the halved tomatoes and garlic cloves between the fish and onions. Drizzle the remaining olive oil, season generously with the remaining salt and spice it up with black pepper to taste.
Bake for 20′, until the fish is tender. Remove from the oven and top with the lemon thyme while the dish is still hot.