This cherry tomato, sardine & olive pasta was my favourite all summer long and I'll be making it on repeat while tomatoes last. It's so so good!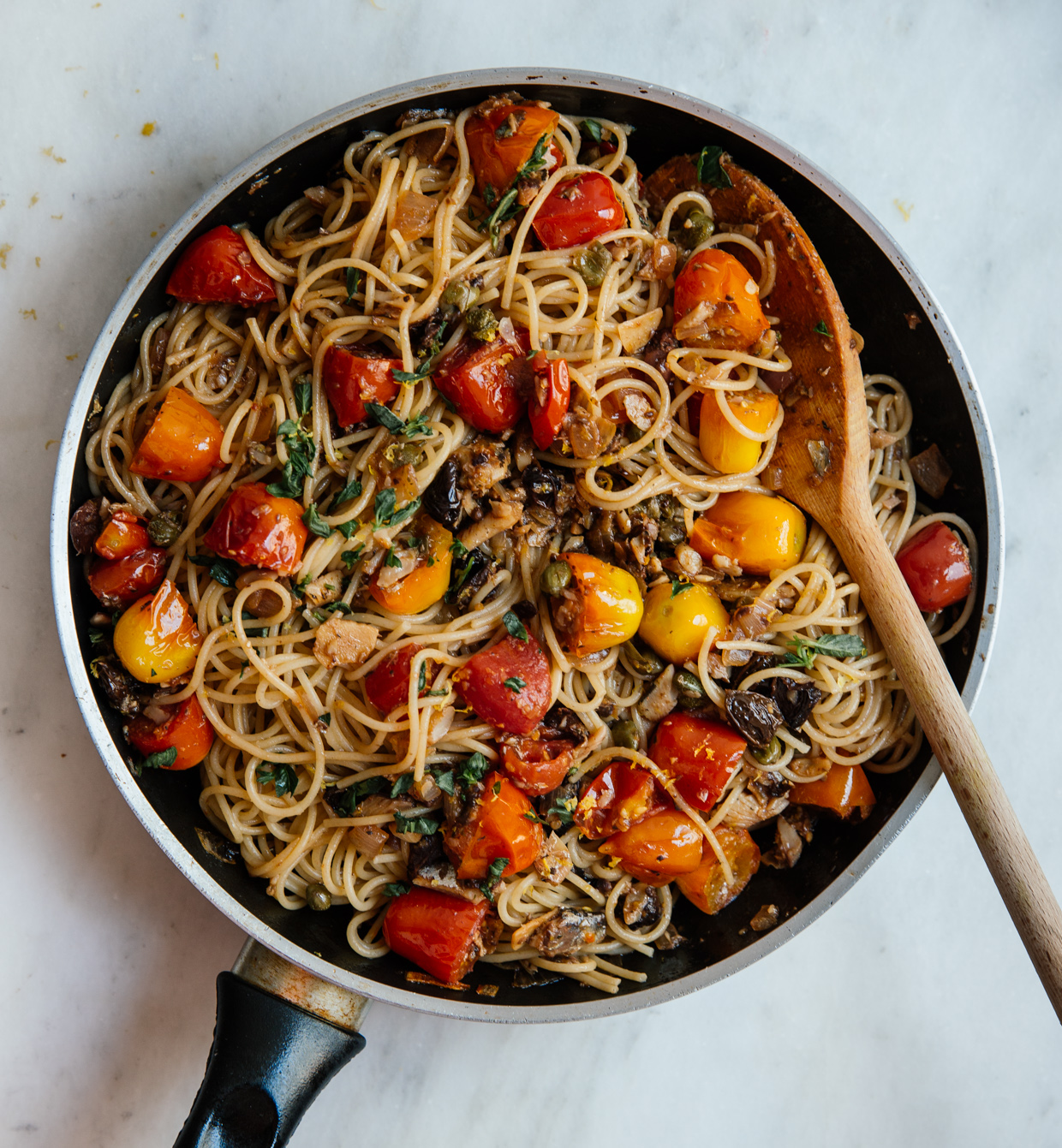 It's no secret tomatoes are summer's highlight for me; come late May, we renew our love affair, which lasts until the last days of autumn, until there's no more tomatoes to love. It can be a chunky salad or a simple bruschetta with pretty much only the juiciest, loveliest of them all, as soon as they appear, tomatoes have my heart. And of course they are the perfect partner to pasta.
This one in particular pairs tomatoes with some of my favourite ingredients cooked in a single pan: chubby sardines in olive oil, broken in big chunks; delicious, soft black olives bursting with flavour; salty cappers, lemon zest and lots of fresh basil. We chop and we toss, we taste and adjust and then mix with al dente pasta and generously divide into plates. Although I am almost certain that if we hungrily grab forks and eat straight from the pan, it will all taste even better.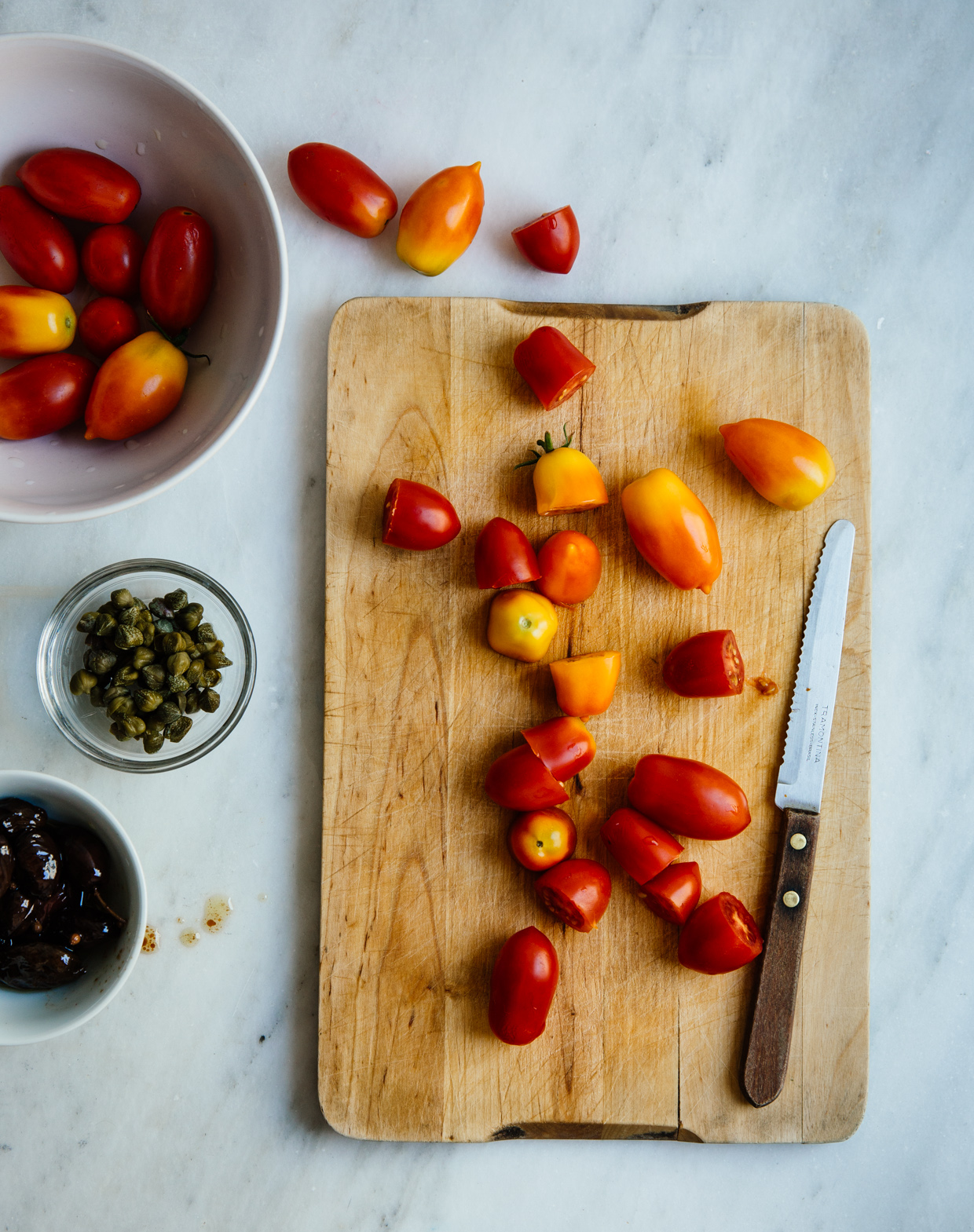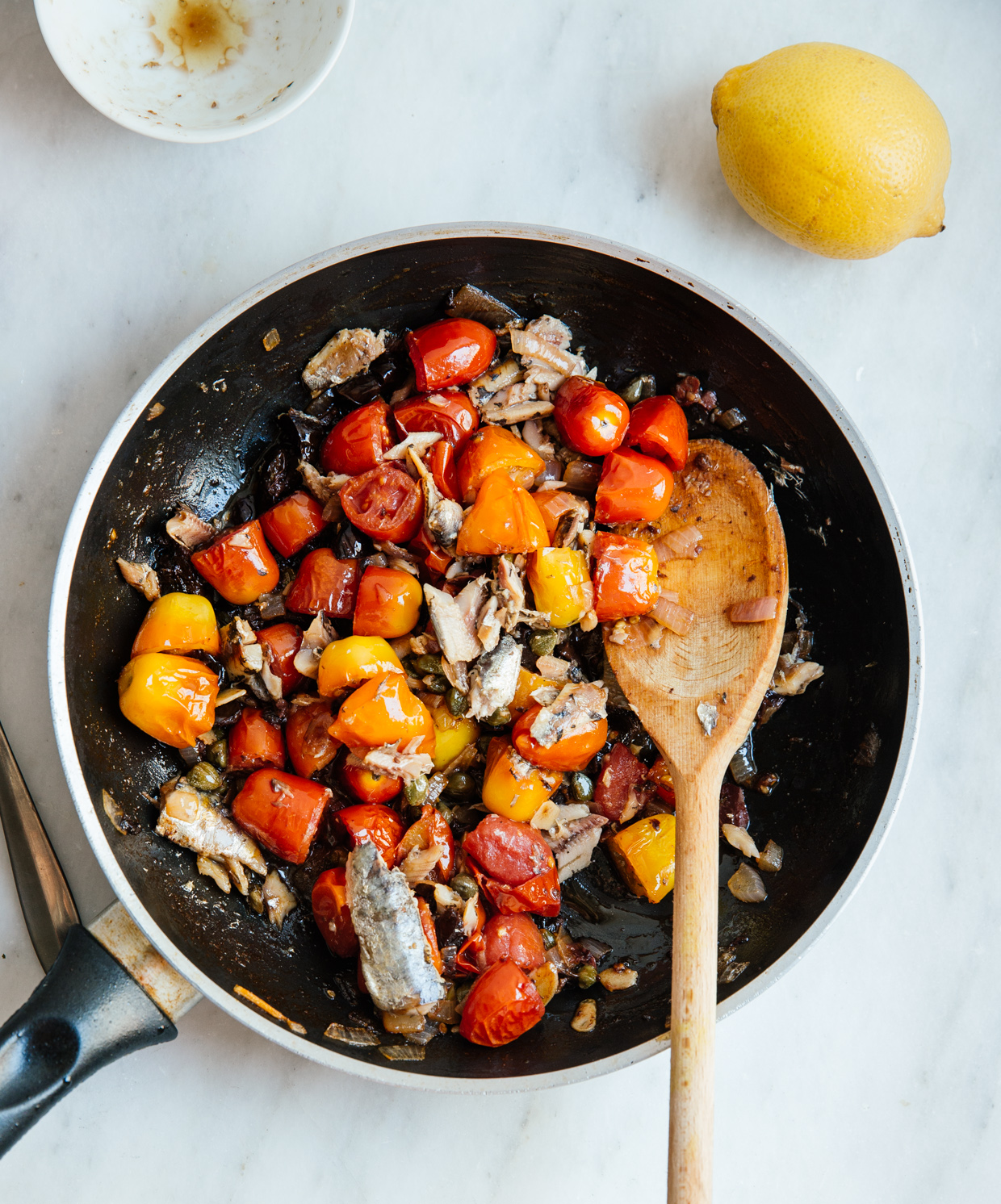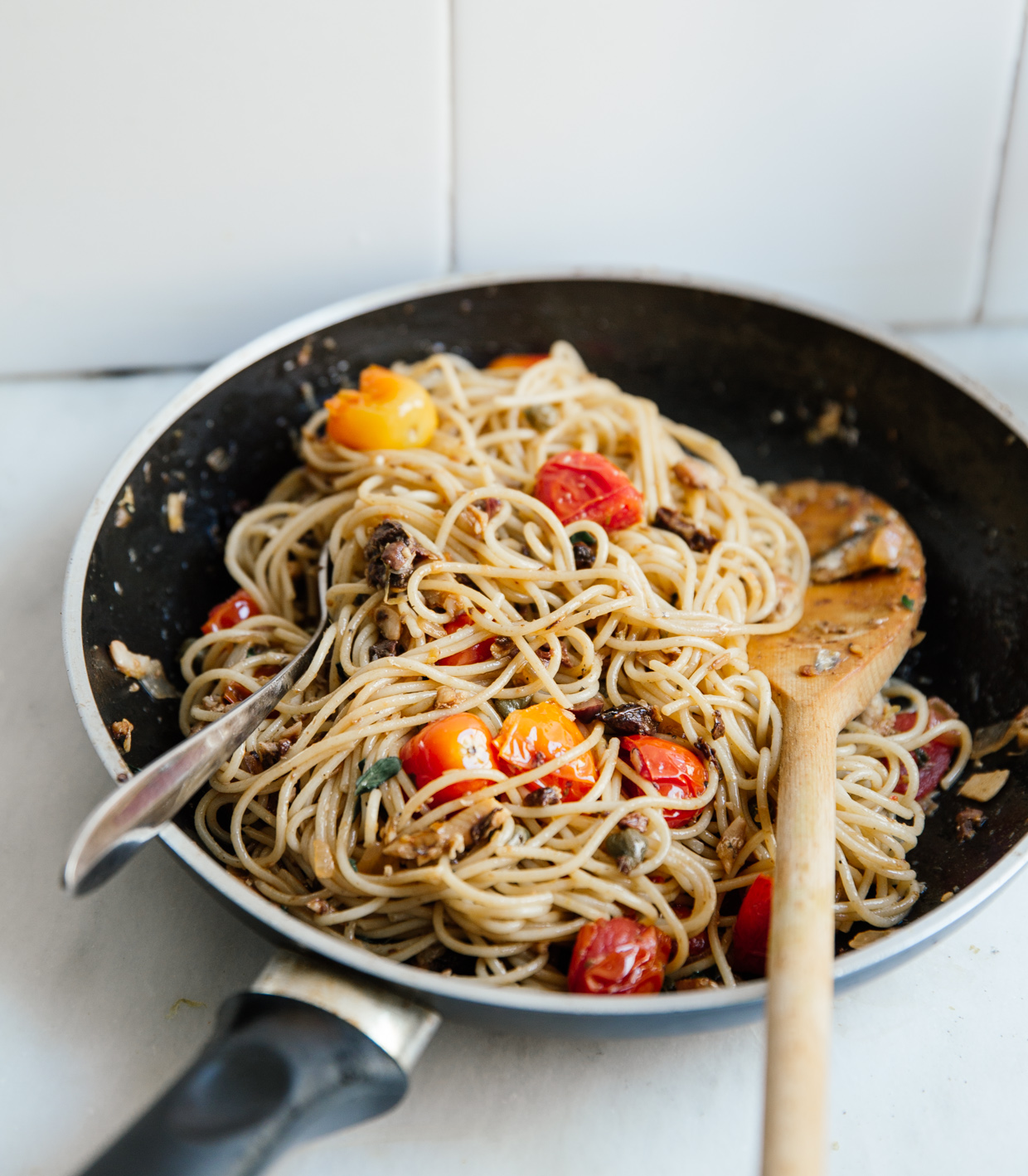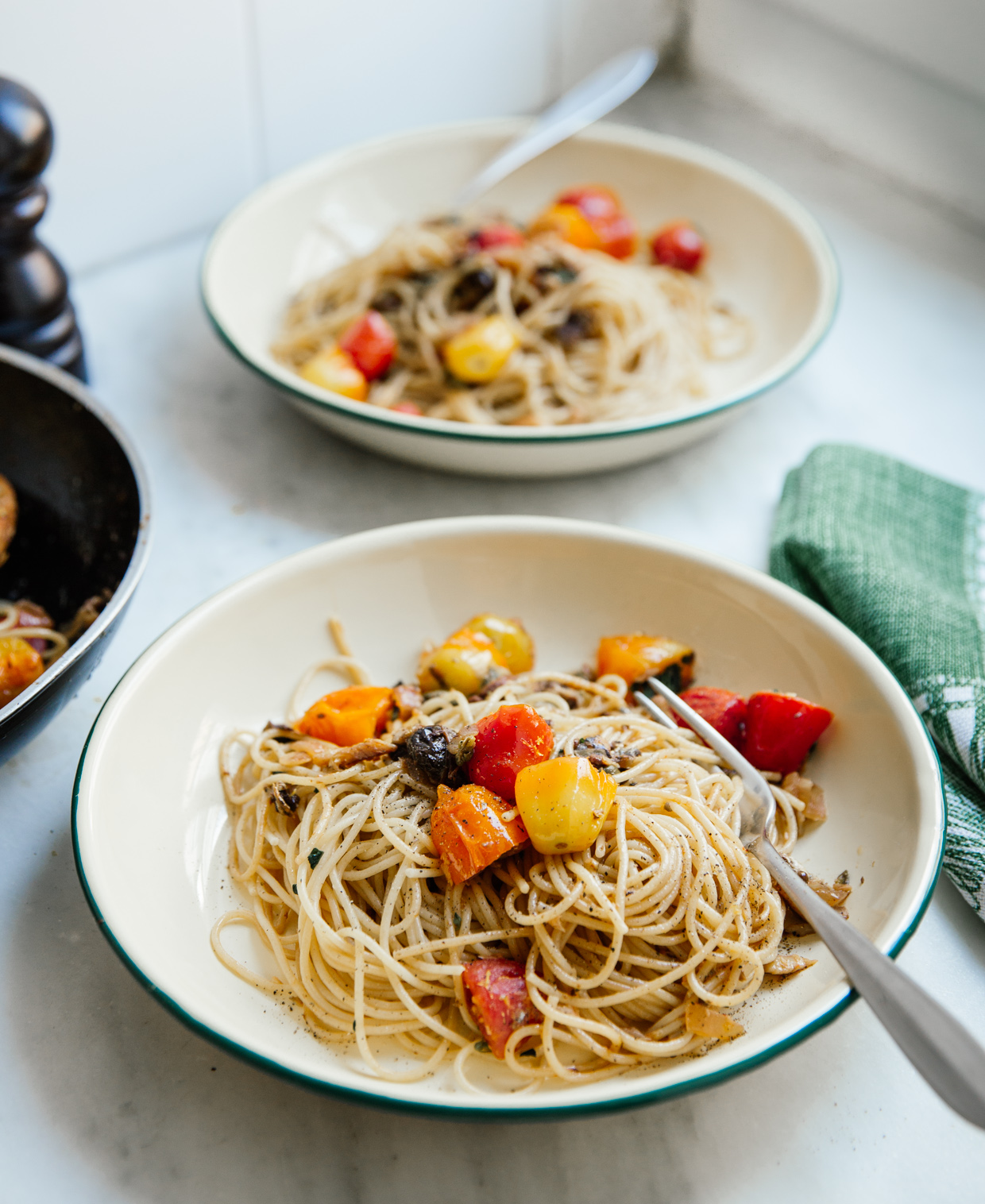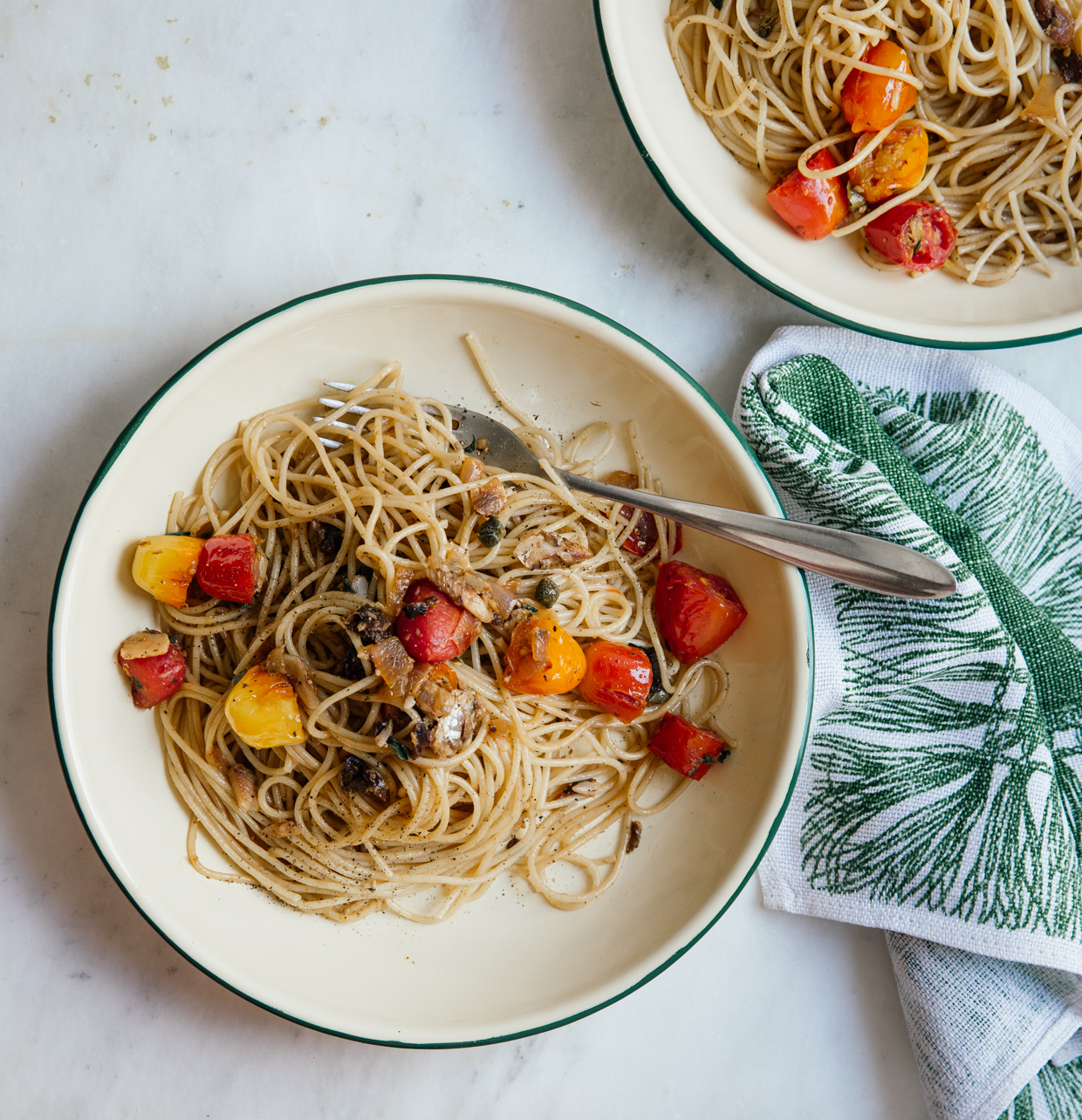 Cherry tomato, sardine & olive pasta
WHAT
2 tablespoons extra virgin olive oil
1 medium yellow onion, roughly chopped
20 cherry tomatoes, washed and halved or quartered depending on size
100 gr sardines in olive oil
1 1/2 tablespoons capers
about 12 black olives
zest from one lemon
200 gr spaghetti
to serve: fresh basil leaves, roughly chopped
HOW
Warm the olive oil in a large pan over medium heat; add the chopped onion and cook until soft, about 5′. Add the sardines, break them in chunks and then add the tomatoes. Cook for another 5′, or until the tomatoes are soft.
Add the capers and chopped olives and toss well to combine. Lastly, add the lemon zest and add salt and freshly ground black pepper.
Cook the pasta in plenty of salted water until al dente, reserving about 1/2 cup of the cooking water.
Drain the pasta, add to the pan and toss well to combine, adding some of the pasta water if necessary.
Divide into plates and add the fresh basil and extra seasoning if desired.