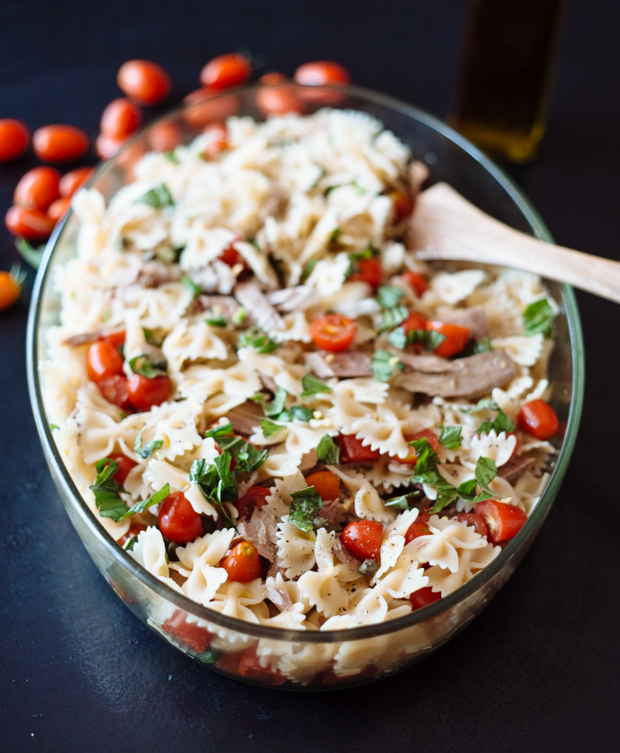 I've been back in Athens for a week now and while I've developed a deep home-sickness for London, I've also been craving summer dishes. I still can't get enough of fresh vegetables, herbs and fruits and all I wanna do before I go back to my beloved moody city is to consume heaps of all of the above.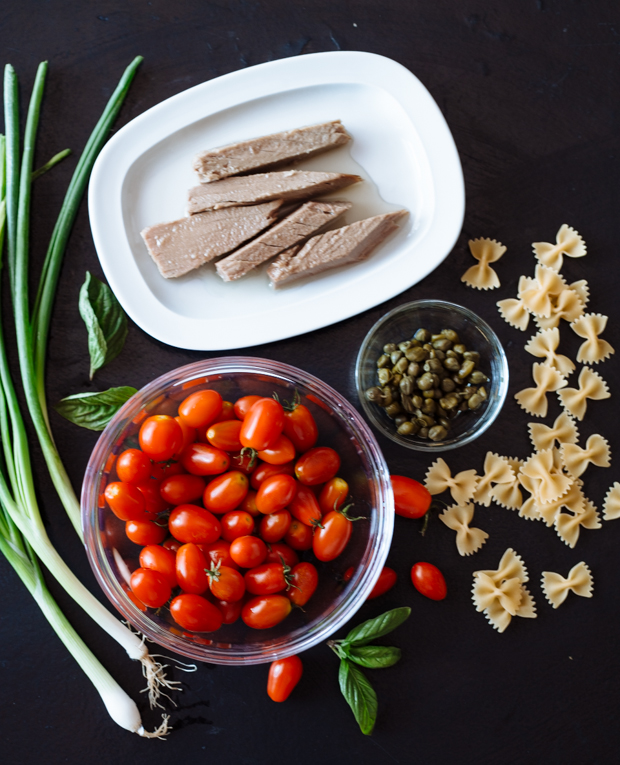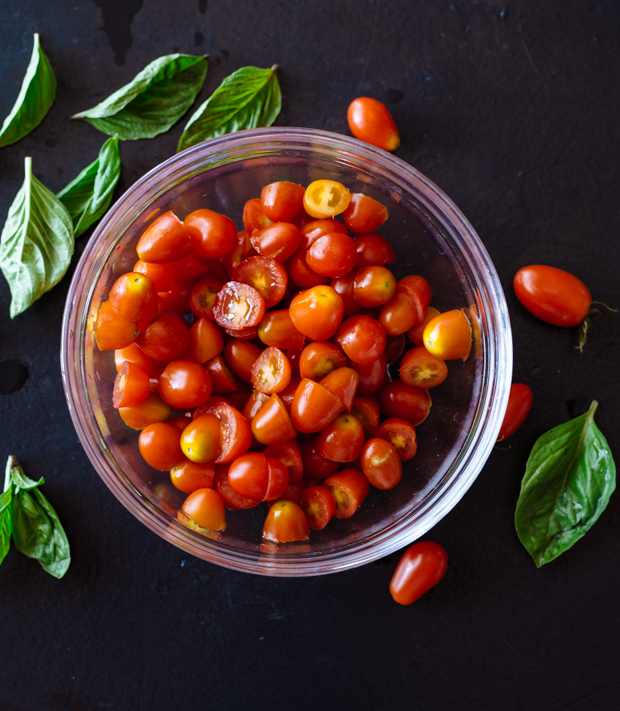 The easiest way to go about this is a salad. Fresh, chilled and delicious, filled with goodness, colours and textures, it's the quintessential (late) summer dish. Bright red juicy baby tomatoes straight from our balcony and big chunks of tuna fillets, straight from the island of Alonissos- that's how the magic begins. Al dente farfalle pasta, briny capers, a touch of lemon zest for brightness and acidity and a big handful of pine nuts for crunchiness.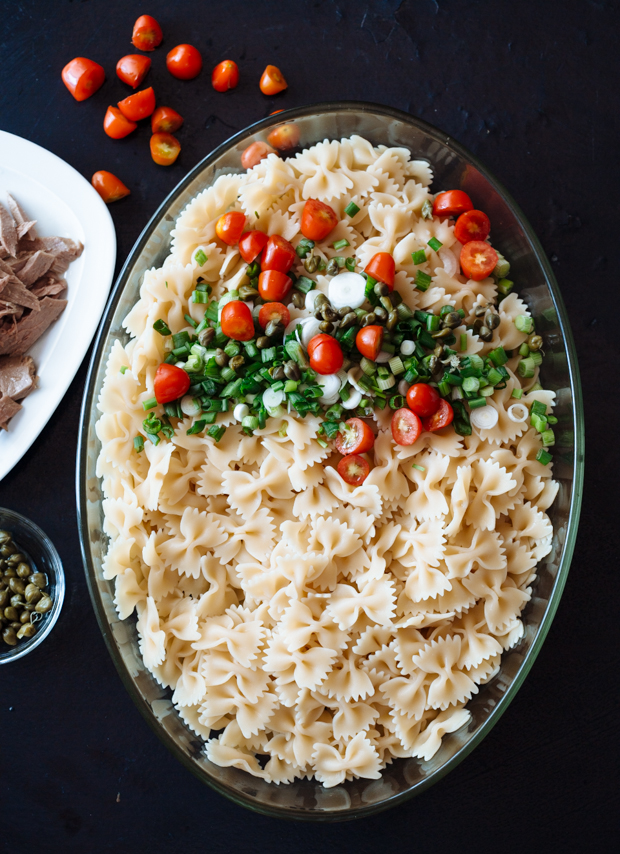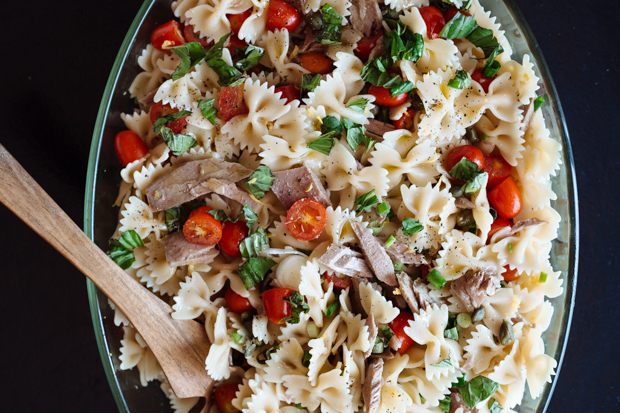 That's how it's done. No cooking, no fussing, no crazy gimmicks. Just great quality ingredients, a bit of tossing, a bit of seasoning and we keep on summering, keep on keeping it cool.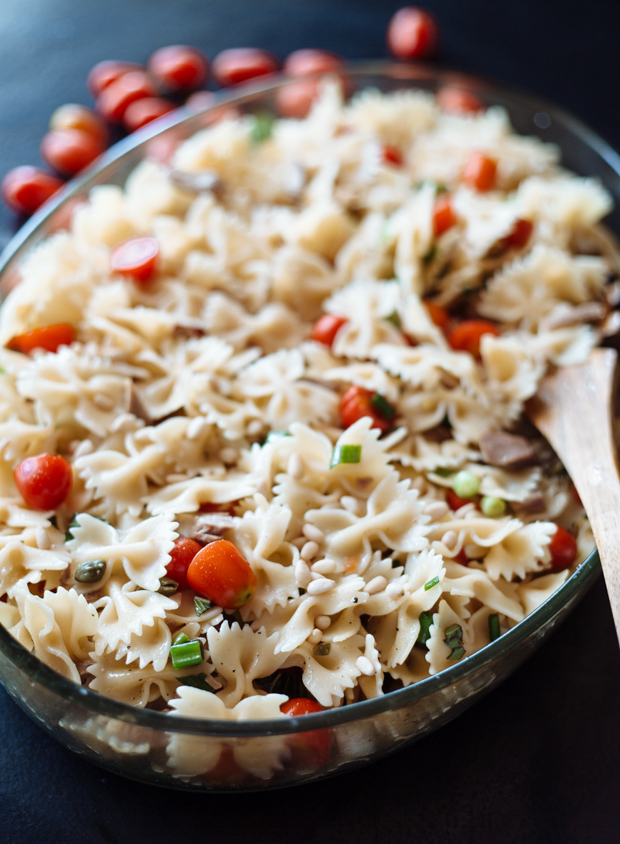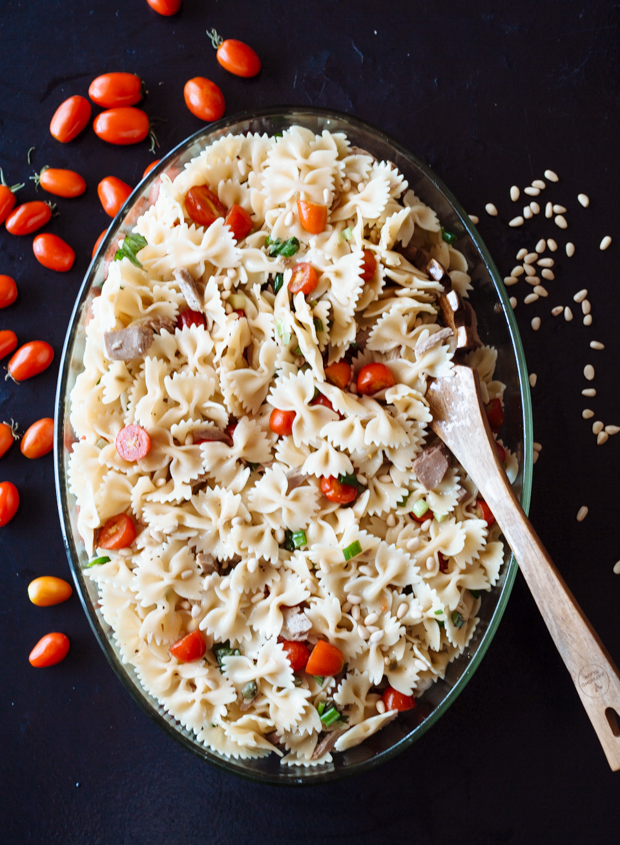 Fresh tomato & tuna pasta salad
INGREDIENTS
400 gr farfalle pasta (or any other kind of small pasta)
1 1/2 cups best quality tuna chunks in olive oil
2 cups baby tomatoes, washed and halved
3-4 large spring onions, washed and thinly slices
2 tablespoons capers
1/2 tablespoon lemon zest
salt & freshly ground black pepper
extra virgin olive oil 
to serve: fresh basil, 2 tablespoons pine nuts
METHOD
Boil the pasta according to pack instructions until al dente.
Toss the tomatoes with the capers, spring onions and lemon zest. Break the tuna fillets into bite-size chunks and add them to the mix.
When the pasta is ready, drain and run briefly under cold water; drain again.
Toss the salad with the tomato & tuna mixture, drizzle some olive oil and add salt and pepper to taste.
Serve the salad cold or at room temperature, topped with pine nuts and fresh basil.