This week's Food for Thought is all about the very simple secret behind a healthy diet, a terrific old fashioned new film, supporting refugees and surviving London.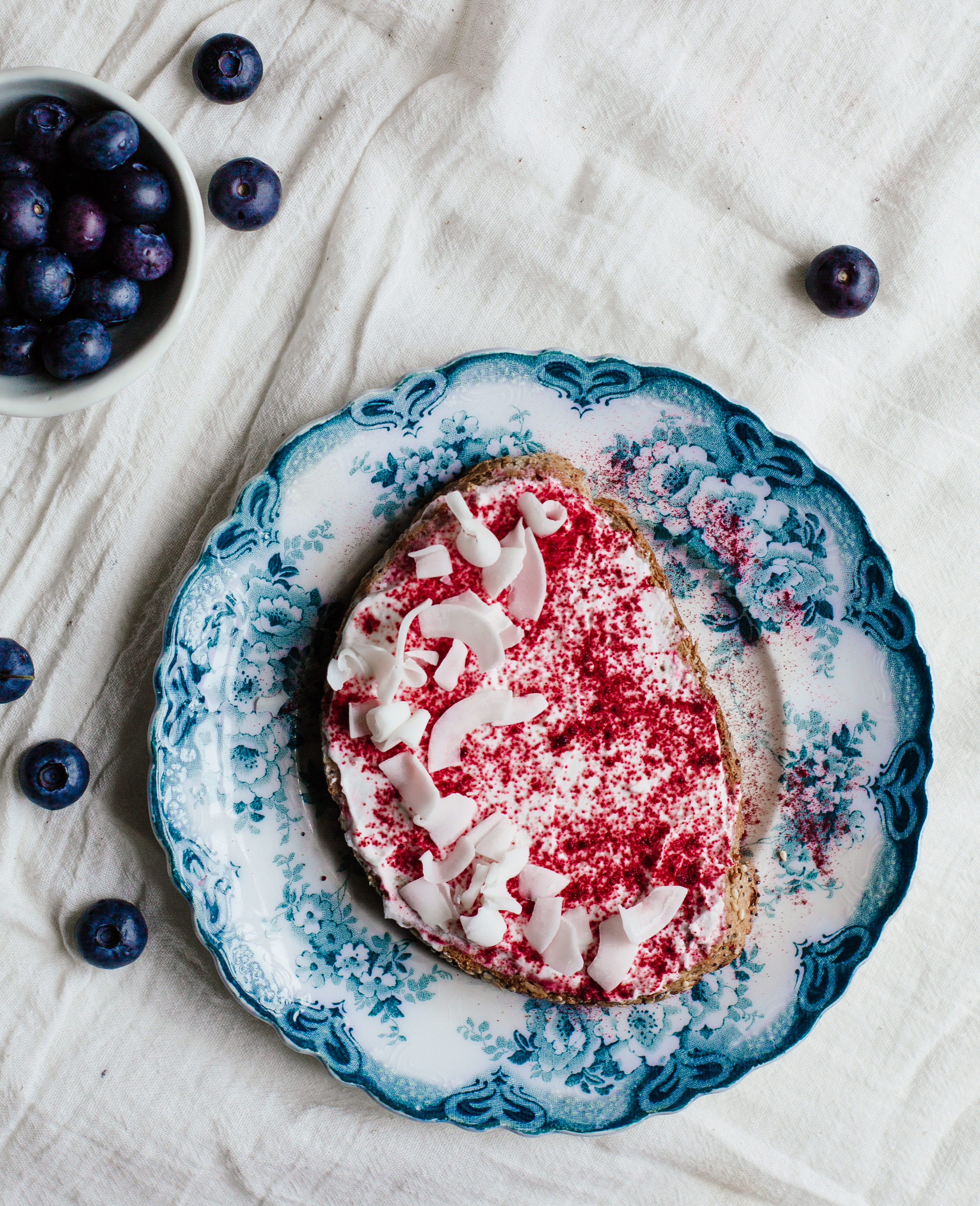 Happy Friday y'all! I've enjoyed this past week quite a bit, with all its hustle and bustle. There was a lot of work to be done for the blog, which was both painful at times (one part of me is a giant sloth), and super inspiring (another part of me is a Marvel character). In the midst of it all, I managed to watch the 13th (which kinda kept me up for the better part of a couple nights), spent roughly two hours in Whole Foods looking at herbs and chocolate bars and trying to come up with a plan to try said chocolates without paying (no luck) and played around with V-Day recipe ideas (those damn chocolates!). The weekend ahead will be spend mostly in East London, mostly with friends and will also, probably, include some healthy food (at the Fare Healthy Festival). Have a great one!
The best way to start your day, second to coffee: seriously pretty and so good for you jam & granola crumble bars.
The whole point is: Eat food. Not too much. Mostly plants.
Clean kitchens= happy kitchens. Just do it.
Pretty straightforward ways to support refugees. Here's hoping they actually work.
How to work work work work work- even when you don't want to.
How millennials are dealing with the increasingly high cost of life in London.
On Hell or High Water and why there should be more films like it (there really should).
I think your weekend should not be without this orange & tangerine Greek semolina cake.
* Favourite breakfast currently: whipped coconut milk & yogurt, a delicate dusting of beetroot powder, salted coconut flakes and fresh blueberries.