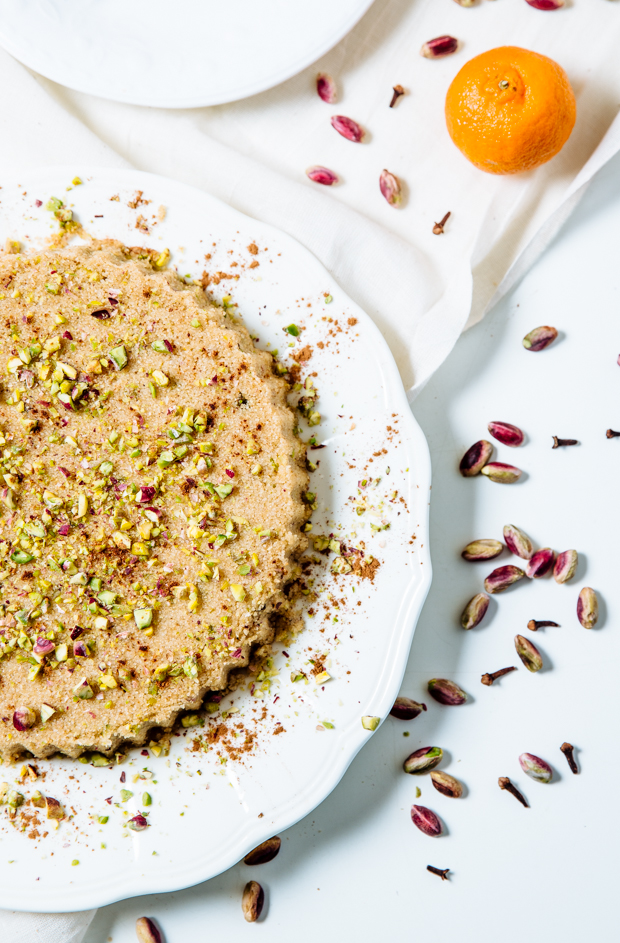 One of the greatest pleasures I had over the past holidays was spending time with my Zoe. Zoe is one of my closest friends; she is a force of nature, a gorgeous teeny tiny ball of energy, charming and sweet, ballsy and witty. She studied History, she works at LSE and her cooking game is seriously strong. She can ace pretty much any traditional Greek recipe, knows her ingredients, techniques and history and, most impressively for me, she has the most balanced diet of anyone I know.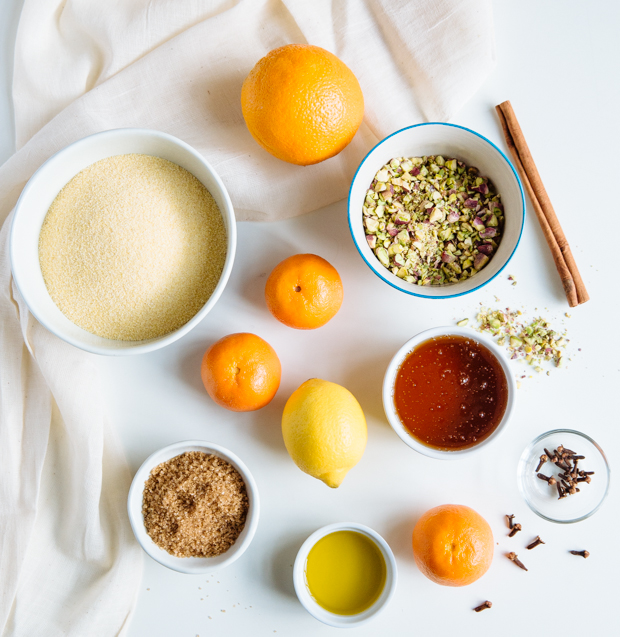 WIth a nutritionist/ personal trainer mom, eating right is such a natural thing for her: she can cook up a storm and drink everyone under the table, yet manages to keep her appetite and cravings perfectly balanced and eat everything in moderation (except for cheese- Zoe hates cheese, but apart from this, she's kinda perfect). Over the holidays we cooked a lot, talked about food and eating habits a lot and she's inspired me to go back to basics: simple, wholesome ingredients, dishes on the lighter side, packing none the less tons of flavour.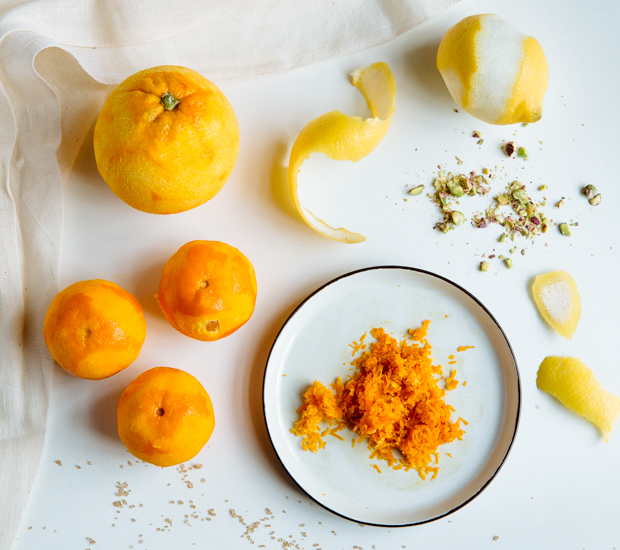 One of the things we made was this delicious orange & tangerine Greek semolina cake with pistachios & honey which we're sharing here today; Zoe made it my tiny kitchen from scratch and in no time and pretty much styled the whole thing herself. I kept busy by taking photos and constantly eating testing the fruit of her labours. This dessert is so delicious, y'all! Packed with citrusy flavours and intoxicating cinnamon and cloves, subtly sweet, nutty and perfectly crumbly, it makes for the ideal light treat.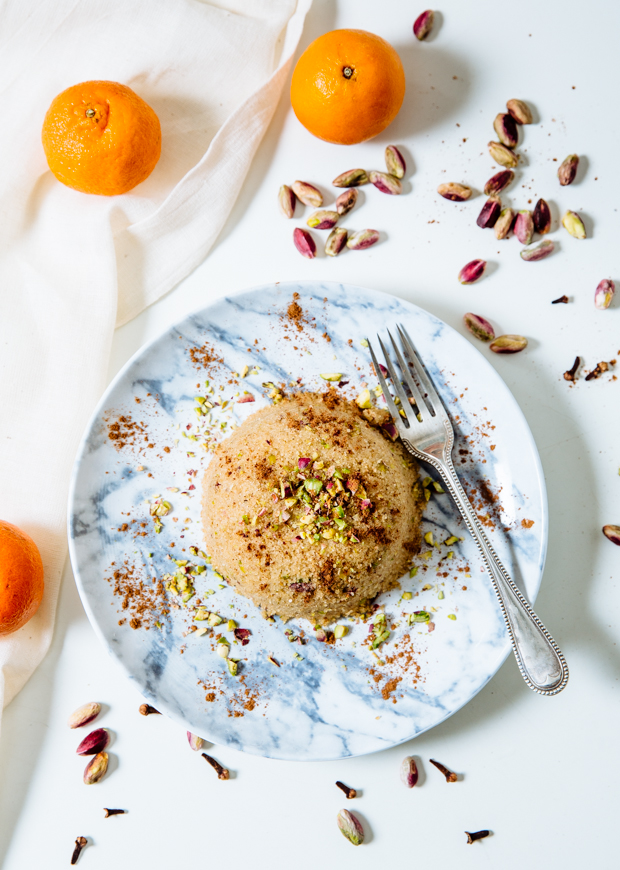 "Semolina cake was one of my ultimate favourite desserts to come home to after school during the winter. Stepping through that front door to be suddenly greeted by the familiar aromas of cinnamon, clove, tangerine and orange was just perfect! This Greek dessert is easy, healthy, versatile (you can make it with different variations of nuts and even fruit) and absolutely delicious. It contains no dairy, butter or eggs and only a little bit of demerara sugar- so if you're looking for a quick and aromatic vegan dessert, look no further."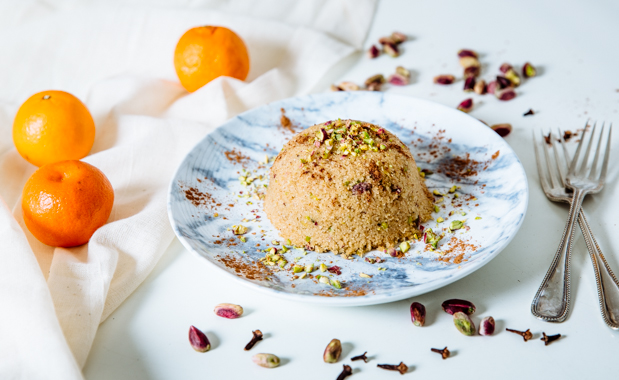 Orange & tangerine Greek semolina cake with pistachios & honey
INGREDIENTS
Syrup:
zest from 1 orange
zest from 1 tangerine
one strip of lemon peel (approx. 2cm thick)
8-9 tbsp. of organic Greek honey
3 tbsp. of demerara sugar 
1 tsp. of ground cinnamon / or 3 cinnamon sticks
½ tsp. of ground clove
4 ½ cups of water
Cake Mix:
250g of coarse semolina (2 cups)
150g pistachios roughly chopped
1 tsp. ground cinnamon
extra virgin olive oil (enough to cover the bottom of a large pot)
To garnish:
about 3 tbsp. chopped pistachios
a little extra ground cinnamon
In a small saucepan add the water, sugar, cinnamon, clove, lemon peel, orange & tangerine zest and bring to a low simmer for 8 minutes. Then add the honey and simmer for another 2 minutes before turning off the heat.
In a deep pot over medium heat add the extra virgin olive oil, semolina, pistachios and ground cinnamon. Stir rigorously and constantly until the semolina turns a dark golden brown and then add the cinnamon and stir.
Add the syrup to the semolina little by little with a ladle and continue to stir. The syrup will steam and splatter so take caution when pouring in the mix. Mix for 2 minutes so the mixture thickens and then set aside and cool to room temperature, allowing the halva to set completely.Mix for 2 minutes so the mixture thickens and then cover with a linen towel (so that all the steam doesn't evaporate) and cool for 15 minutes.
When it does, spoon into small bowls or a tart pan with a removable base and push with the back of a spoon. Set aside for 1.5 hours and then carefully invert onto a serving plate and garnish with extra chopped pistachios and a dash of cinnamon.