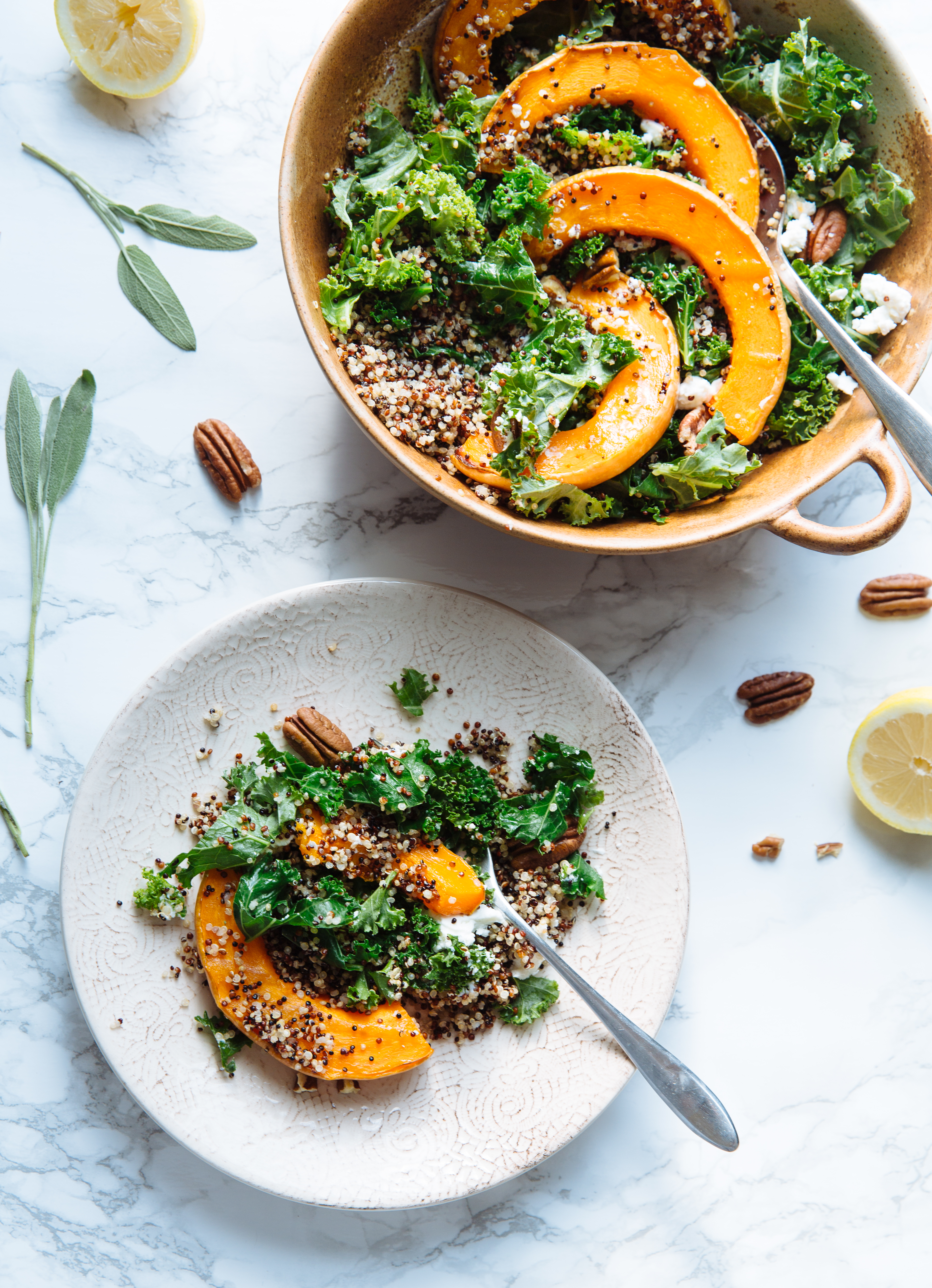 It's pumpkin season and I'm in love. And by pumkin, I generally refer to all you wonderful squashes out there. All the different shapes and colours and textures- every year I get so excited and overwhelmed, I end up covering every corner in our house and sneaking squashes and pumpkins into most of our meals: from soups, snacks and mini cheese pies to main dishes and dessert, come October, chances are there will be squash or pumpkin in there.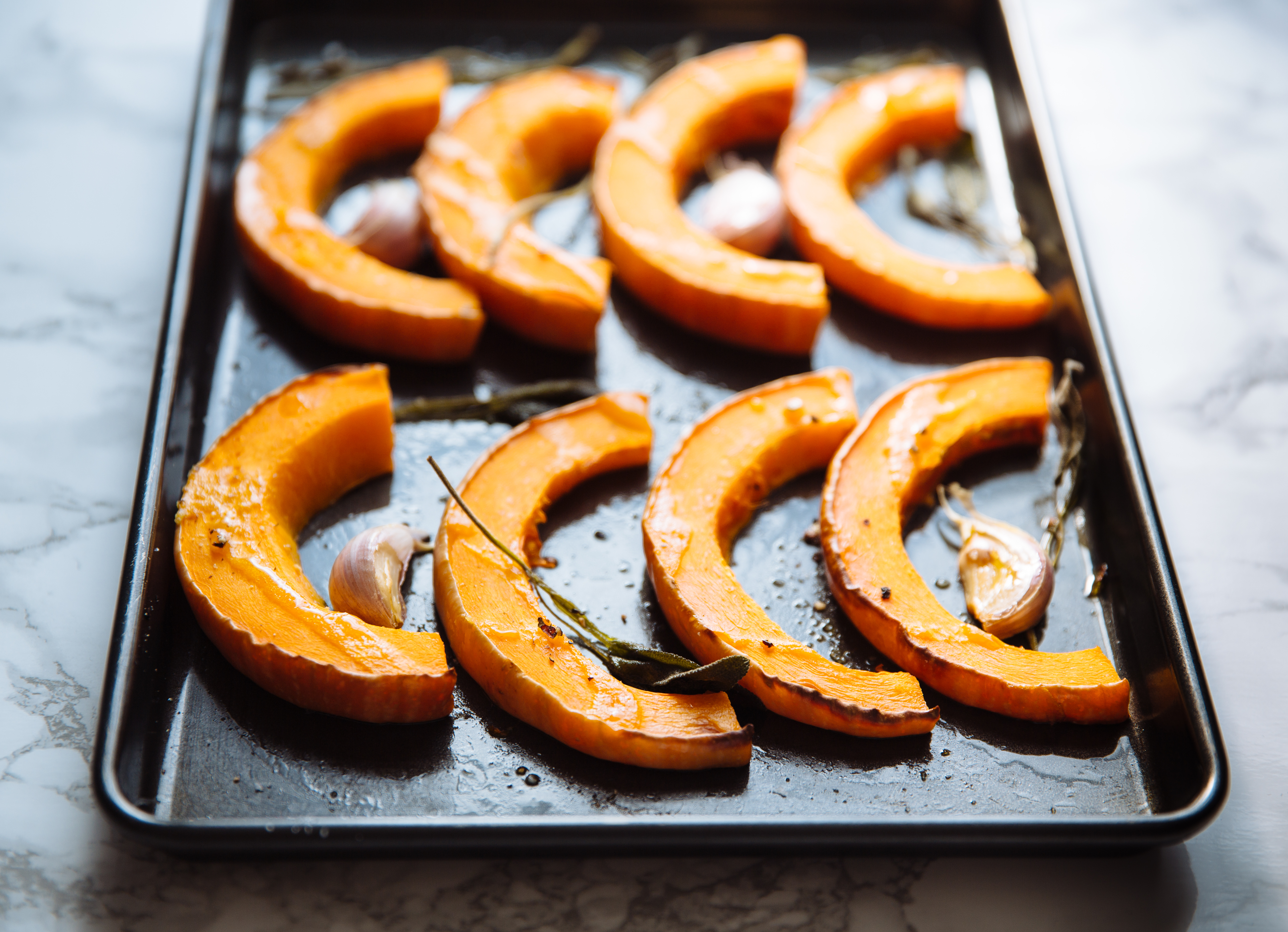 I almost always roast them, so my favourite varieties to cook with are those with flesh so delicate and tender, you can eat that too! Enter coquina squash, the tastiest of them all, the one which most reminds me of home and makes me want to smile and sob a little all at the same time. Such a beautiful ingredient really needs very little to shine. It's earthy and a little sweet and when sliced and roasted, it's soft and delicate and mostly just wants to be left alone. Sage however is a great partner, as is garlic. Additional good company: steamed kale, along with quinoa in such gorgeous autumnal colours (in fact, it's the main reason why I used it here; brown or basmati & wild rice or couscous would also work beautifully), a little goat cheese to balance out the coquina's sweet flesh and some nutty, also earthy pecans to bring everything together. Salt, pepper, olive oil and a lemon squeeze. And that's all folks.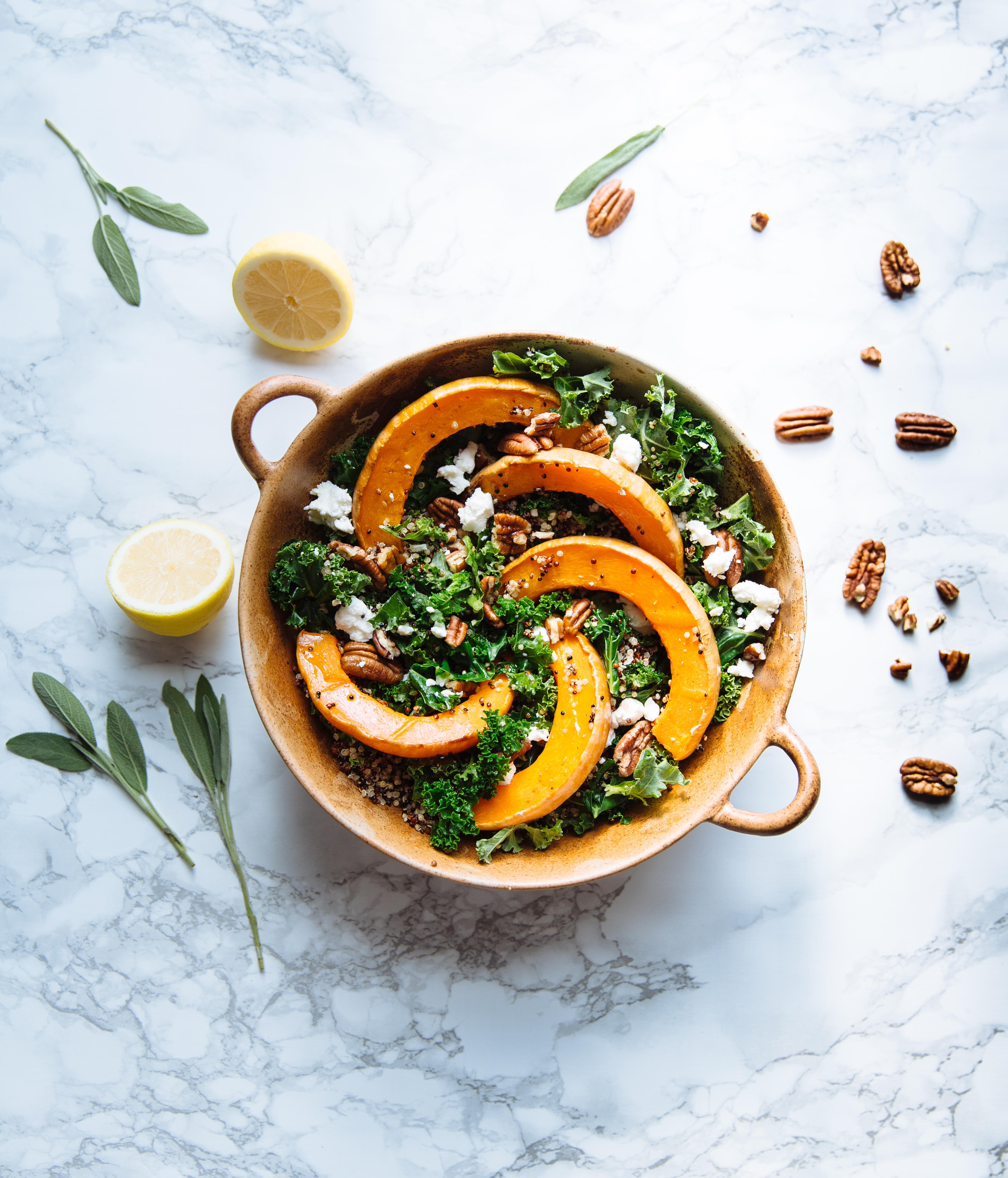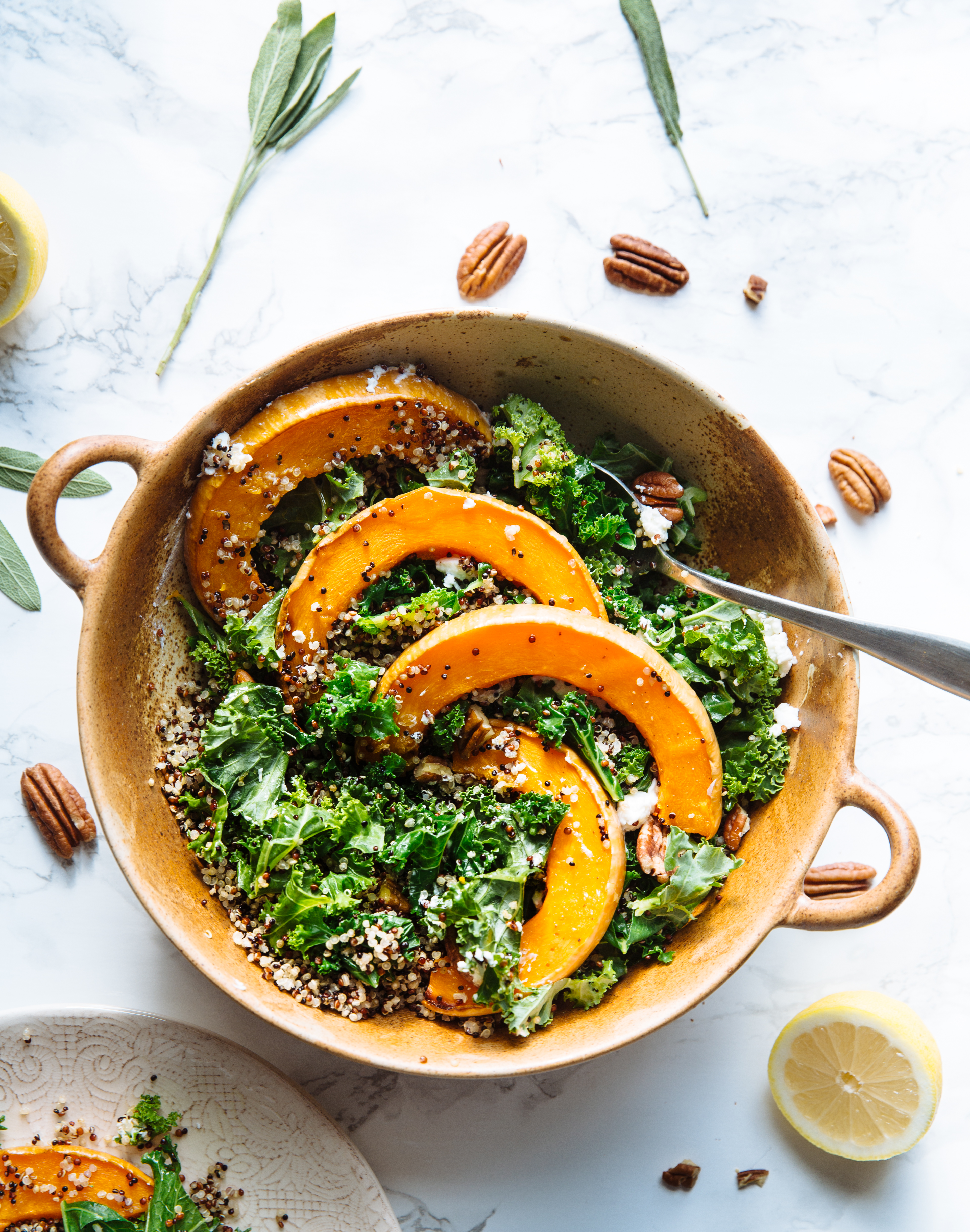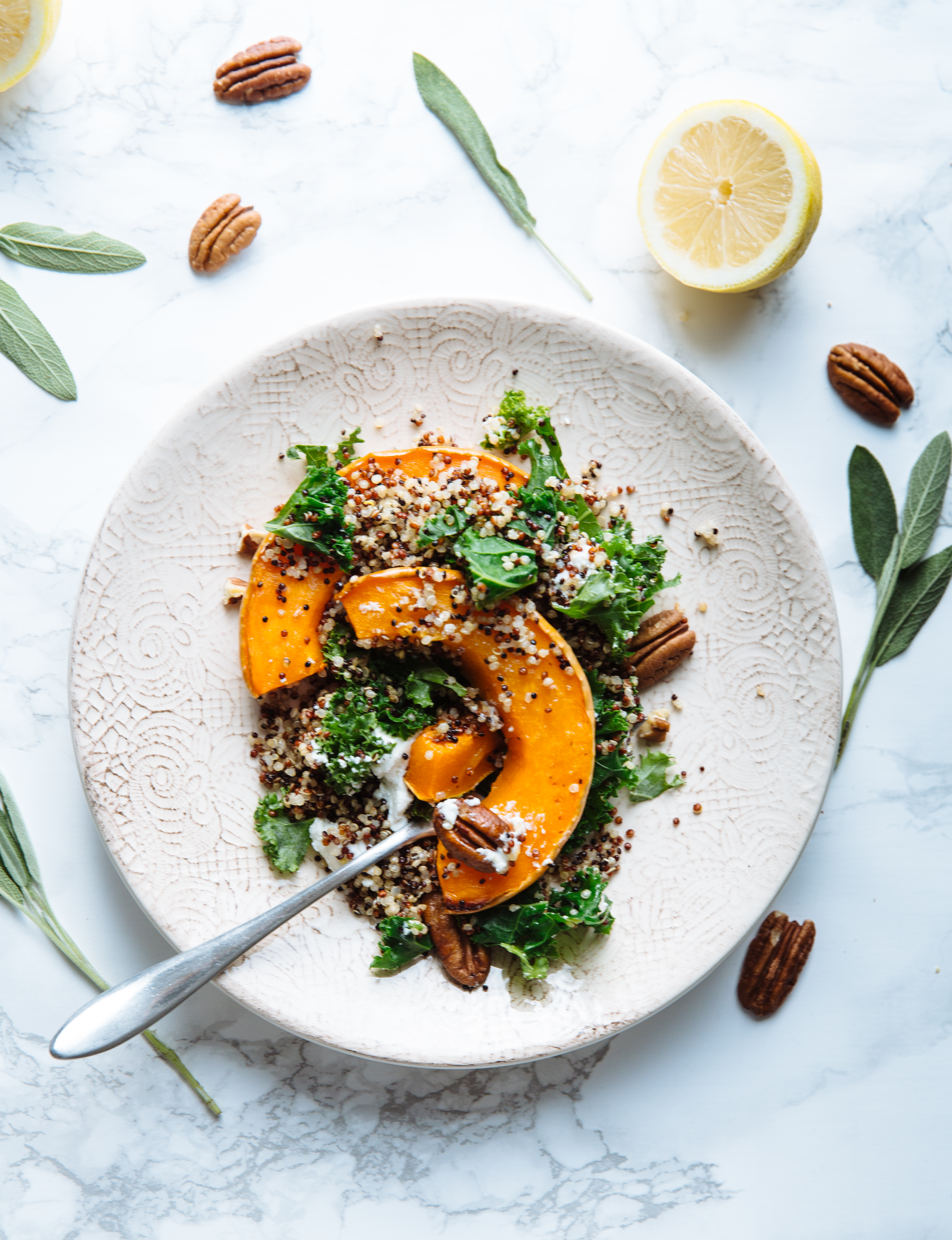 Coquina squash, quinoa & goat cheese salad
INGREDIENTS
500g coquina squash, seeds and threads removed
3 garlic cloves
5 sage sprigs
1 cup quinoa, cooked (I used a combination of white, black and red)
2 big handfuls kale, steamed
1/2 cup soft goat cheese
1/3 cup pecans, toasted 
salt & freshly ground black pepper to taste
2 tablespoons olive oil 
1/2 lemon juice
METHOD
Preheat the oven to 180C (160C for air). Cut the squash in thick rinds, halve and place in a large baking tray, along with the sage, garlic, a good drizzle of olive oil and salt & pepper. Cook until tender but still holding a bit, about 20′.
Take out of the oven and remove the garlic and sage sprigs.
Combine the quinoa and kale in a large serving dish or bowl. Top with the coquina squash pieces, goat cheese, pecans, olive oil and lemon juice. Check the seasoning and adjust accordingly. Serve warm.