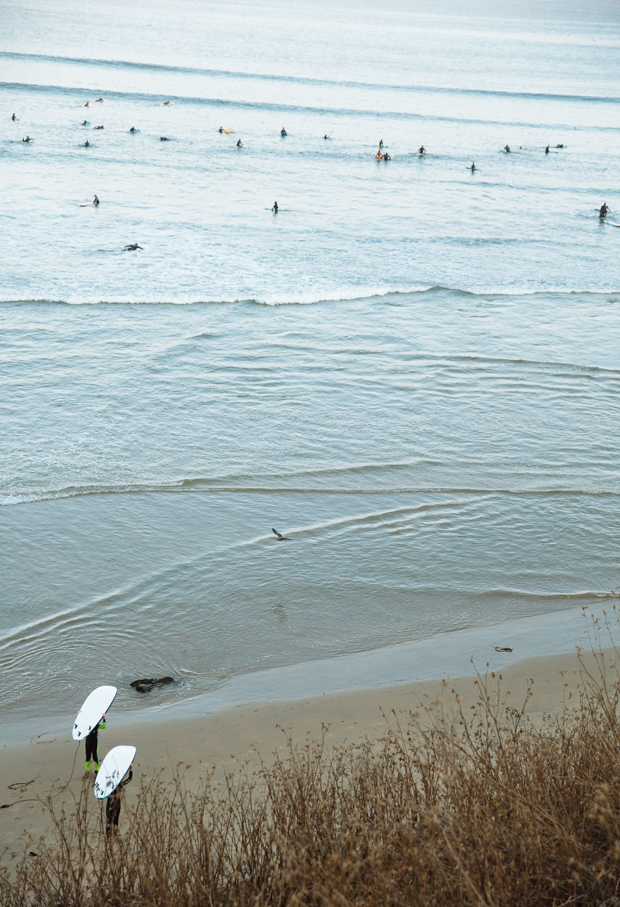 With October in full swing, I've finally managed to get back on a semi-satisfying everyday routine. While it's still quite a pain for me to get up in morning (so cold!) and I hate seeing the day shrinking already, I'm positively giddy about a few upcoming things. We were gonna go surfing with a couple friends this weekend, but since Mike's busy and I'm slightly under the weather, the next couple of days and the following week will be spent shopping for Halloween supplies and testing some sufficiently spooky recipes. There's also quite a bit of planning to do for a countryside weekend with friends, and a new cozy scarf I can't wait to live in for the next few months. All in all, cold and gloominess are quite nicely balanced, at least for the time being. Hope you're all also enjoying these fall days. Happy Friday!
I've just started watching Stranger Things (I know, quite late to the party) and I'm up for more '80s inspiration.
Dinner party the French way: minimal effort, maximum style.
Work work work work work in these places looks like lots of fun fun fun fun fun.
Back your bags, Europe awaits!
I can't wait for the H&M x Kenzo collection- look at these prints!
Your kitchen should definitely have the blues and here's proof.
How Dylan became Dylan.
One of my favourite soups, with flavour to match its looks.
* Newbies catching waves in Santa Cruz.