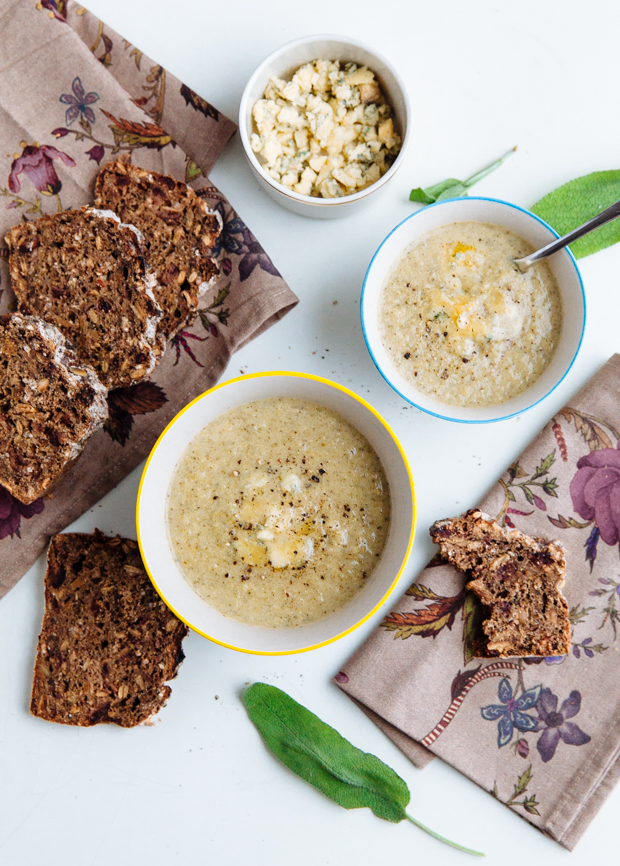 Wednesday was all about the little bits and bobs that'll help us embrace fall. Now that we have that part all figured out, it's time for more comfort, more fall love. And what better way to give and receive love than through food? (There are some other ways, sure, but let's stick to cooking here).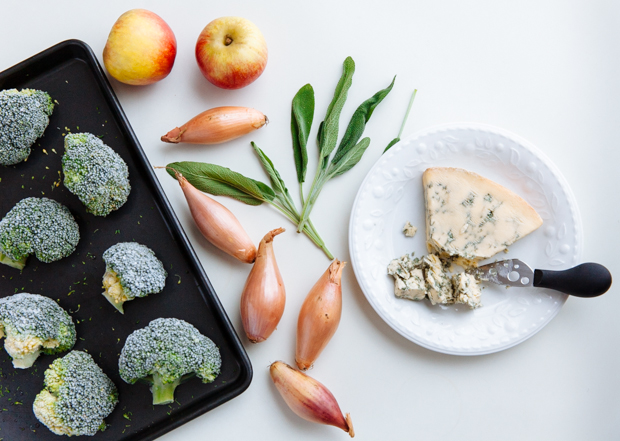 As soon as October arrives, my first instinct is to buy all the pumpkins and squashes I can carry home in one go. I literally dream of all the glorious things I can make with these fall gems, from pies and soups, to breads, muffins and rolls. But I try to pace myself; it's still the beginning of the month, so there's still plenty of time to go all pumpkin- crazy. Even though I can (try and) be patient for all things pumpkin, what I can't wait for is soup. As soon as the weather changes, soup has to happen, and it needs to be happening regularly.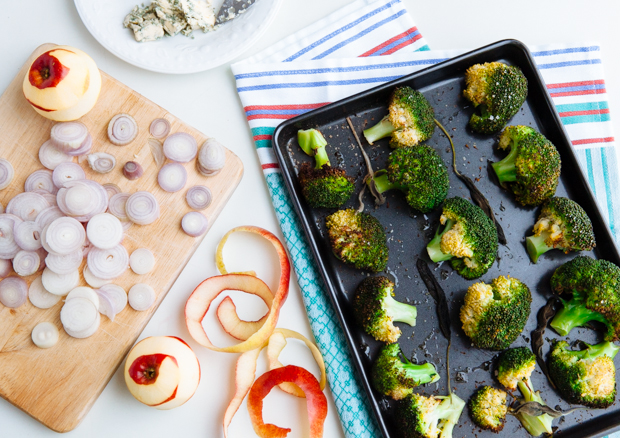 For the first soup of the season, I decided to embrace a few other ingredients, just as pretty and delicious: apples and broccoli. I love apples (and it seems like every year I discover a new variety to be smitten with) and broccoli appears on my dishes on heavy rotation on colder days. I usually have it raw, but I also love it in the form of couscous or, even better, roasted until charred and delicious.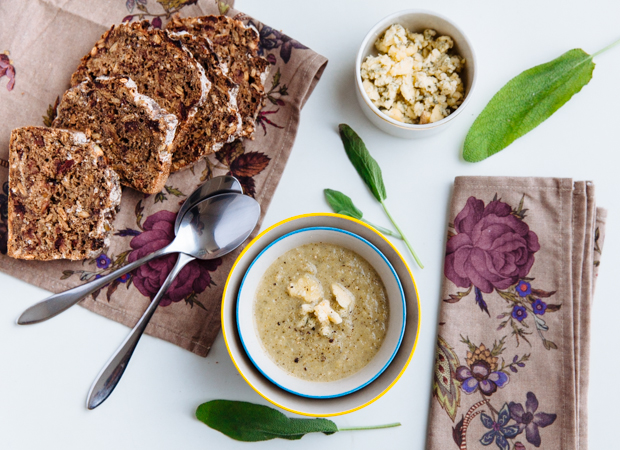 But, let's go back to soup; one of my favourite combinations is broccoli and stilton: strong flavours, a thick consistency and so much taste- you really can't go wrong here. Start with beautiful green broccoli florets, roasted with lots of fragrant sage; move on to shallots (I used Echalion, for extra sweetness), cooked with a little butter until delicious and combine with the apples to balance out the strong flavour and saltiness of the cheese.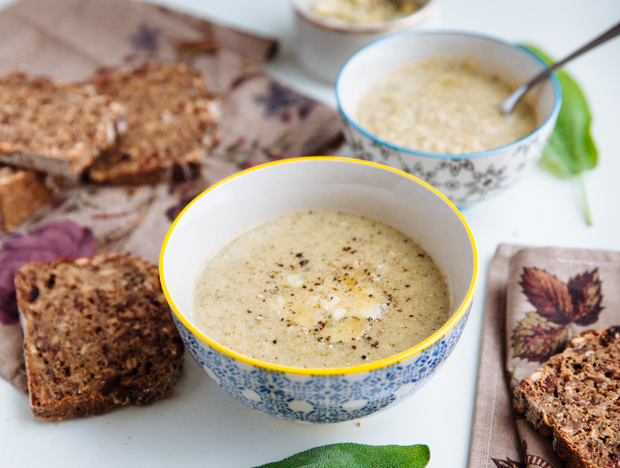 Broccoli and broth join the party and everything's cooked until tender and thick and ready for the last touch of deliciousness, stilton. Strong flavour and saltiness, meet sweet and aromatic. Pumpkins beware, what we have here is the beginning of a beautiful friendship.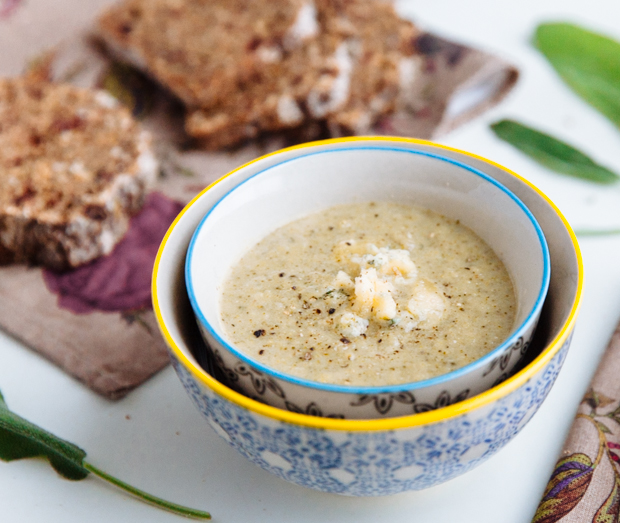 INGREDIENTS
2 large broccolis, broken into large florets
a couple drizzles of extra virgin olive oil and a generous sprinkle of sea salt flakes
1 1/2 tablespoons unsalted butter
5 shallots, sliced
2 cox apples, cubed
4 1/2 cups vegetable stock
7-8 sprigs fresh sage 
table salt & freshly ground black pepper to taste
125 gr stilton, crumbled
3 tablespoons whole fat milk
Preheat the oven to 220C (200C air)
Arrange the broccoli florets on a large baking tray, add the sage sprigs, generously drizzle with olive and season with sea salt. Roast until tender and slightly charred, 15-20'. Remove from the oven, let cool slightly and cut in smaller pieces.
Melt the butter in a large pan over medium heat, add the shallots and cook until soft, about 5'.
Add the apples, toss well and cook for another 3'.
Add the broccoli pieces, stock, lots of black pepper and some sea salt and cook on medium-low heat for 20', or until the broccoli is soft.
Add most of the stilton (reserving some for serving) and the milk, taste to adjust the seasoning if necessary and simmer on very low heat for 3'.
Remove from the heat, let cool slightly and blend using a hand blender. I prefer this soup on the chunkier side, but you can blend until reaching the consistency you prefer.
 Ladle into serving bowls, top with the remaining stilton crumbles and serve.