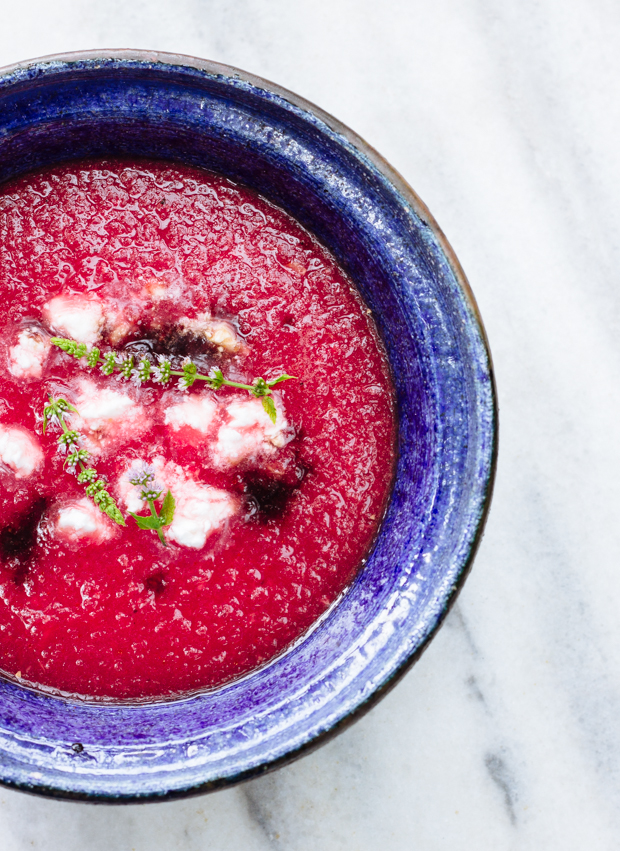 Remember how last week I was all about grapes and how melons and watermelons should make way for them already so they could shine they way the should? Well, just when I thought I was out, they pulled me back in. Watermelons that is. They've charmed me once again.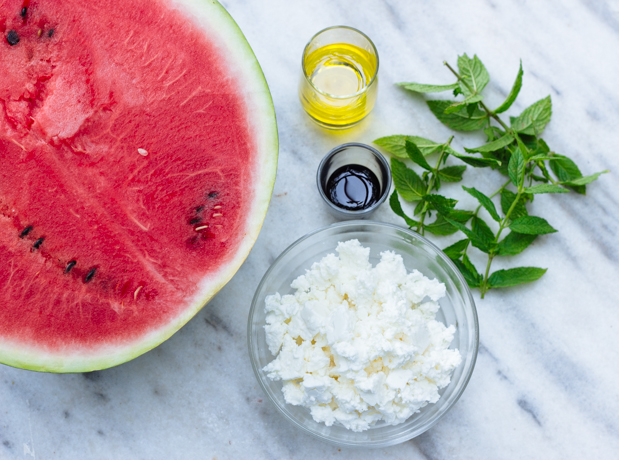 I didn't just fall for their hype. Not even for their gorgeous hot pink colour. I'm not that easy. The heat made me do it. You see, up until a week ago, it was so so so hot, like you wouldn't believe. Nothing alarming or weird, just a typical Greek end of July, super hot and quite unbearable. So there I was, thankful of watermelons, singing their praises and wolfing down pieces like they were tall glasses of cold water.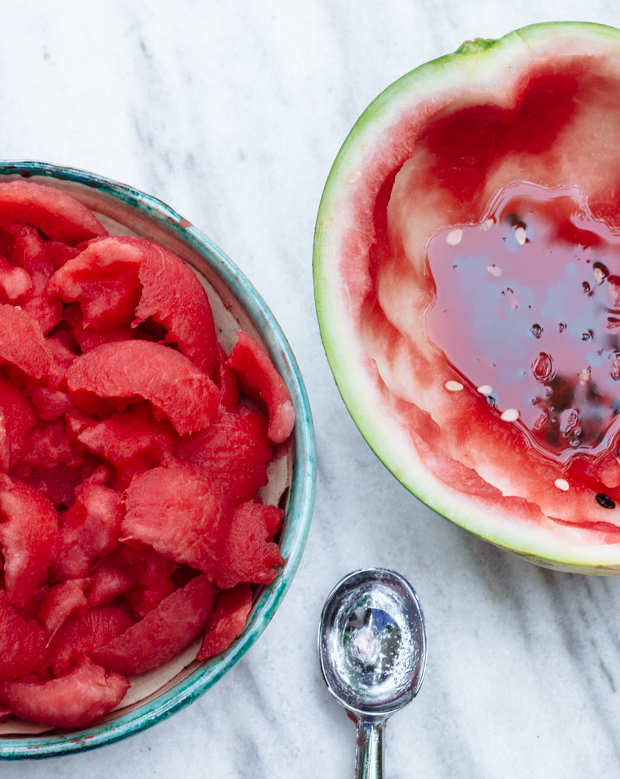 Nothing weird here either; there's few things more satisfying during a heatwave than a cold watermelon slice, juicy and sweet, refreshing and tasty. Very few things. Close to it comes a quick salad, with lots of added feta cheese, maybe a couple tomatoes and fresh mint. I always go there after I've had one too many watermelon slices and I always love every bite.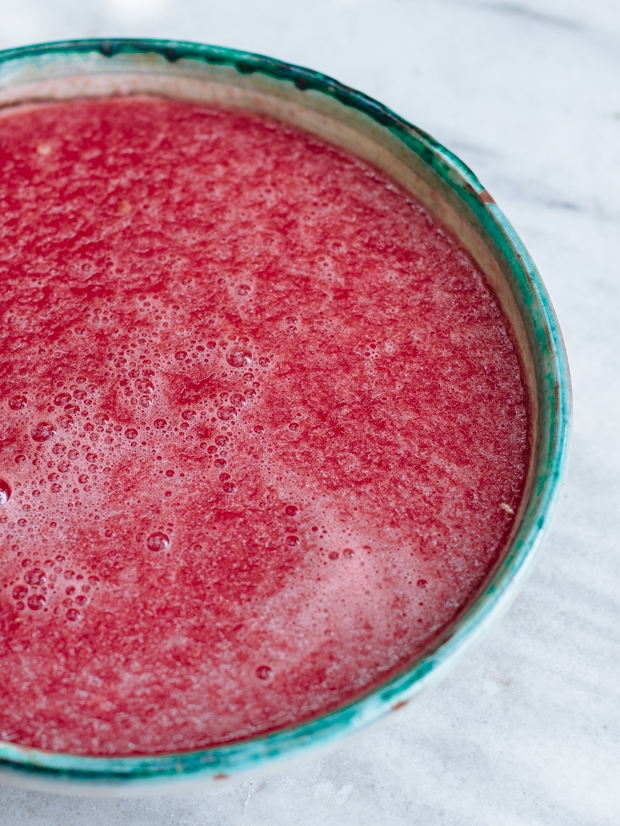 This time however, it was time for a change, a slight detour: soup, instead of salad. Same ingredients, same freshness, same sweetness and deliciousness, different texture. Watermelon and tomatoes blended until smooth; extra virgin olive oil tossed with fresh mint and a dash of paprika until super fragrant. A good drizzle of balsamic and a good handful of feta crumbles. Heat managed, tummy filled. And just like that, I'm under a watermelon spell again.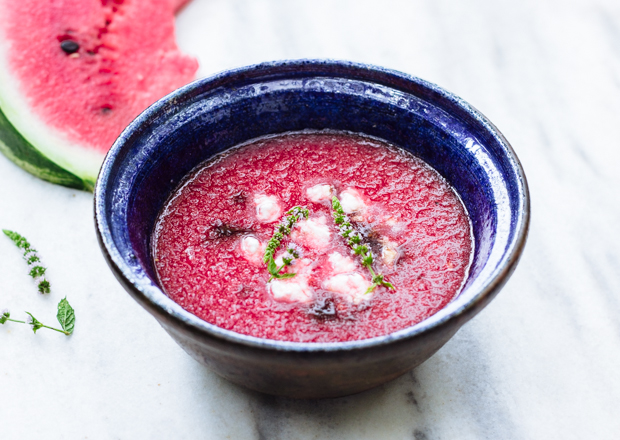 INGREDIENTS
half a medium watermelon
2 medium ripe tomatoes, washed
4 tablespoons olive oil
4-5 sprigs fresh mint
1/2 cup feta crumbles
2 tablespoons balsamic vinegar
mint flowers to garnish (optional)
Remove the watermelon flesh from the rind with an ice cream scoop and discard the seeds; Roughly chop the tomatoes; add both to a food processor and pulse until smooth. Pour into a large bowl or container and set aside. (For a smoother consistency, you can strain the mixture through a fine sieve.)
Warm the olive oil in a small pan over medium heat, add the mint and paprika and cook for about 5′. Set aside to cool.
Add the olive oil to the watermelon/ tomato soup and refrigerate until ready to serve.
To serve, divide into bowls, scatter feta crumbles on top and drizzle some balsamic. Decorate with fresh mint leaves or flowers.