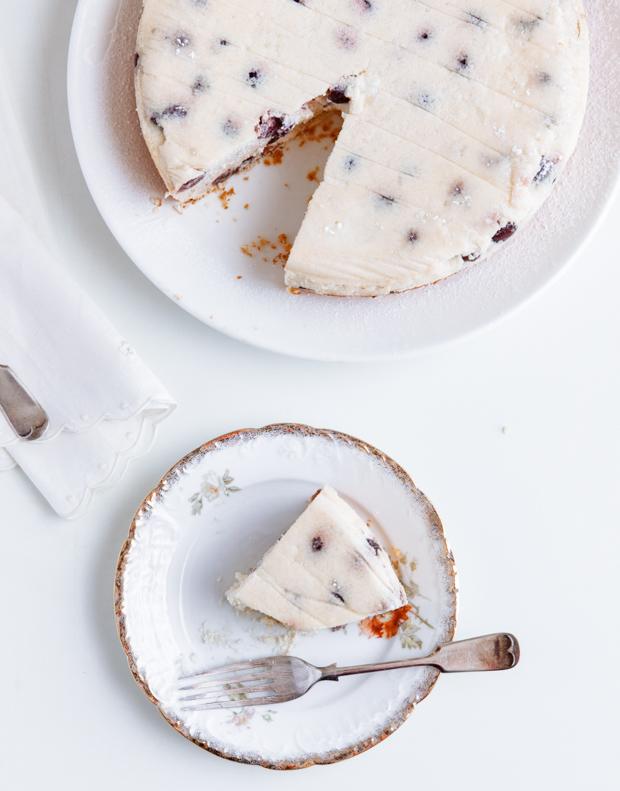 I have a ferocious sweet tooth- shock right there, huh? Yeah, in case it hasn't been clear from the many dessert recipes and ramblings I've been posting here, I thought I'd underline it, just to be clear. Lately, I've been getting my hands mostly on ice-creams and sorbets; it's not that hot in London, but hell, it's June, it's summer and that's all the excuse one needs for such things.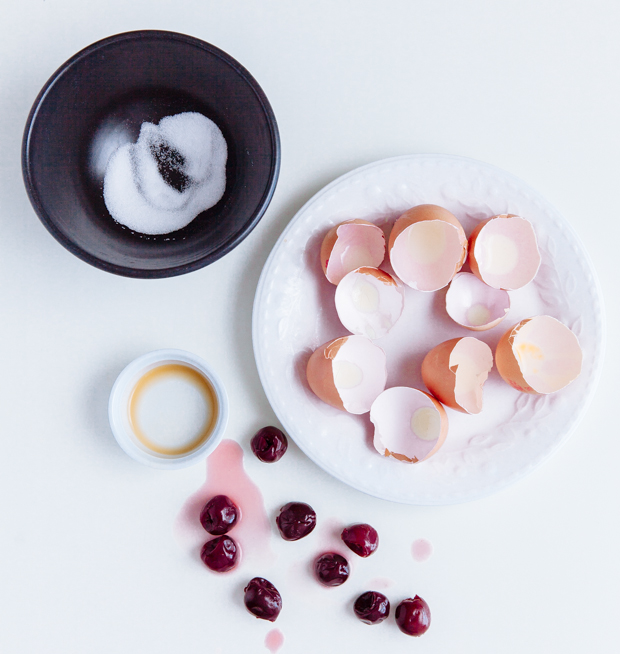 A few days ago though, I wanted cake. A big, fat, fluffy, sugary and buttery piece of old school dessert heaven. So I made a cake: I whipped up a simple vanilla butter and added some fresh juicy cherries and a generous pinch of crushed cardamom. I poured the butter into my fanciest cake pan and shoved it in the oven. Five minutes in, I realised I had forgotten to add baking powder to the mix. F it, I thought, this won't get between me and my cake; so took it out of the oven, sprinkled the baking powder all over the still wet butter and clumsily and messily stirred it on the spot (seriously, who does that?). I crossed my fingers and some 30 minutes later, I took it out of the oven, let it rest for a bit and turned it into a serving plate.
It was beautiful; slightly burned around the bottom edges, but beautiful. I cut me that well deserved (well, not so well deserved, but who's checking) slice and using my fingers, shoved about half of it in my mouth. And then came the not so beautiful part; while the outside was perfectly risen, the inside was half baked and the cardamom had overpowered the cherries. It was a beautiful mess and I've had plenty of those over the years, just not very recently.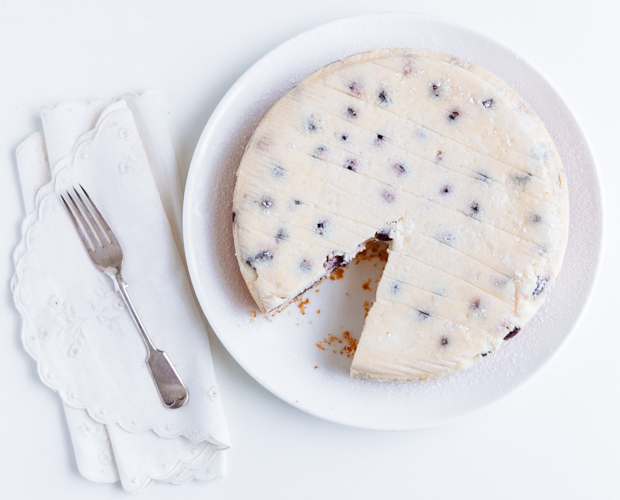 I was floored. And sad for wasting those beautiful cherries and furious, because I wanted cake so bad. And then it hit me: cheesecake! That's what you do when it's hot and you want cake. But I didn't want the same ol' cheesecake I always make. I wanted a super smooth, super creamy one, filled with cherries and bursting with vanilla flavour- and not much else, really.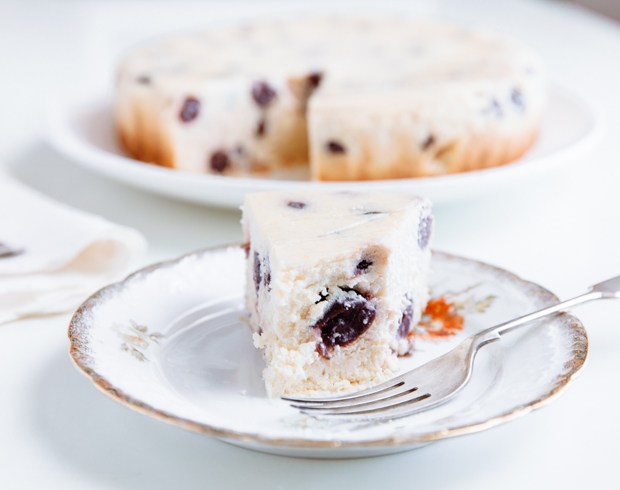 Enter this beautiful recipe for a cherry cheesecake sans base. What really caught my eye in the first place is the amount of cream cheese it calls for (I think I've proclaimed my love for cheese over and over again, as well as my philosophy of 'the more the merrier' when it comes to it). So lots and lots of cheese, eggs, sugar, some semolina flour, tart cherries from a can (because I was in no mood to pit cherries, that cake had to happen already), lemon juice, a generous splash of vanilla extract and you're good to go.
So go, make cheesecake! (And don't forget the take home message of the day: embrace your kitchen catastrophes, because they may lead to a super cheesy, super creamy, not too sweet, oh so pretty cheesecake.)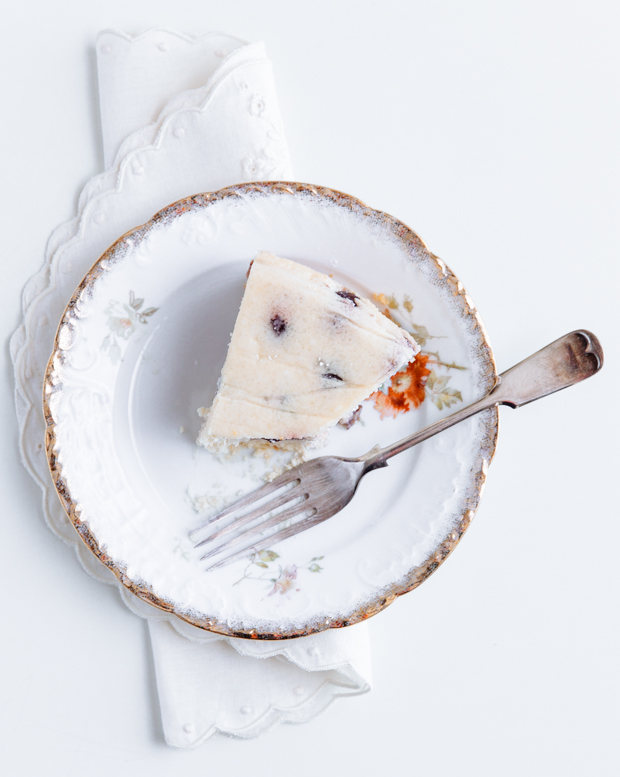 INGREDIENTS
150g unsalted butter, soft
200g caster sugar
1 tablespoon lemon juice
4 tablespoons semolina
4 packs cream cheese (250g each)
2 tins sour cherries, liquid discarded
1 teaspoon vanilla extract
to serve: icing sugar
Preheat the oven to 180C (160C for air).
Line a round cake tin with a removable bottom with parchment paper and set aside.
Toss the cherries with 1 tablespoon semolina and set aside.
Beat the butter and sugar until soft and fluffy; add the lemon juice and the remaining 3 tablespoons of semolina and combine.
Add the cream cheese and vanilla extract and beat until well incorporated. Add the eggs, one at a time, combining well in between.
Lastly, add the cherries and fold to incorporate.
Pour into the tin and bake in the preheated oven for 45′, or until the edges are set, but the centre remains quite jiggly. (I let mine in for just slightly longer, as I wanted a nice golden shade on the edges, in place of its usual crumbly, cookie base).
Turn off the oven and let the cheesecake stand for 30′.
Remove from the oven and allow to cool completely.
Release the clasp, reverse the cheesecake into a serving plate and refrigerate until ready to serve.
Sprinkle with some icing sugar just before serving.