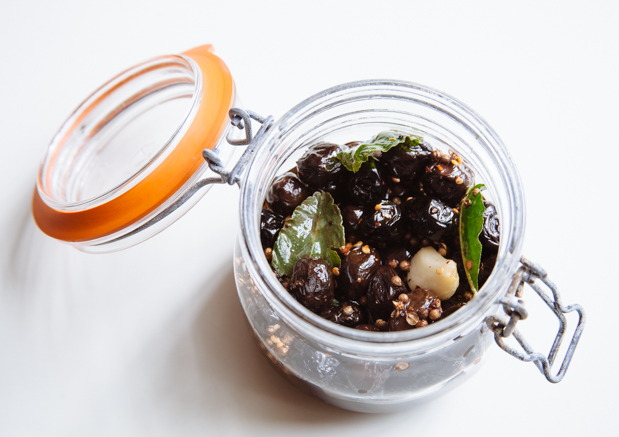 Every inch of the gardens in my family's country house is covered with beautiful flowers, plants and trees, courtesy of my parents' ever-impressive green thumb. Among them, there are about a dozen olive trees, which are their pride and joy.
Years back, when we collected our first olives, I was over the moon with excitement; I couldn't wait to try them and show them off to my friends (as if high school kids care much about olives, but whatever). My parents' friends have been way more excited and appreciative of our olive production, so my mom often gifts them with jars of marinated olives; she usually adds what she grows: lemon zest (from our lemon trees), rosemary from one of her patios, our own olive oil,  and sometimes garlic (which doesn't grow in our garden, thank God, as my parents usually find a way to sneak it into most dishes).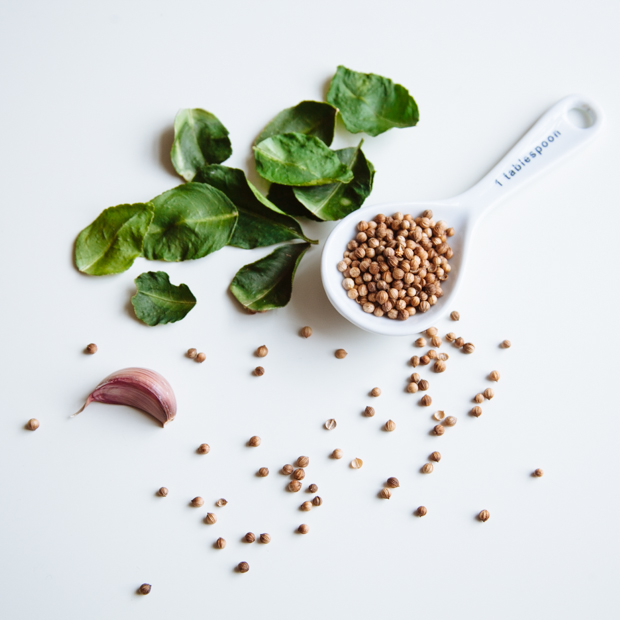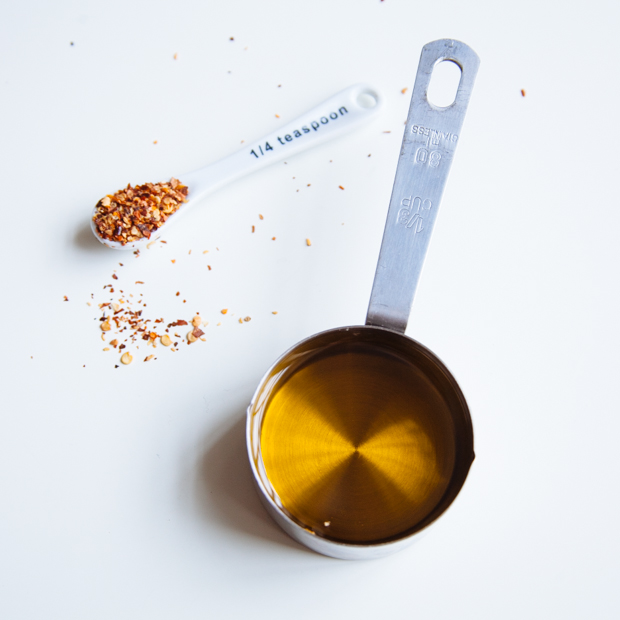 This version doesn't taste quite like the one we have at home (after all, the ingredients were store-bought), but the process of making them reminded me of our kitchen in the countryside and those gorgeous olive trees.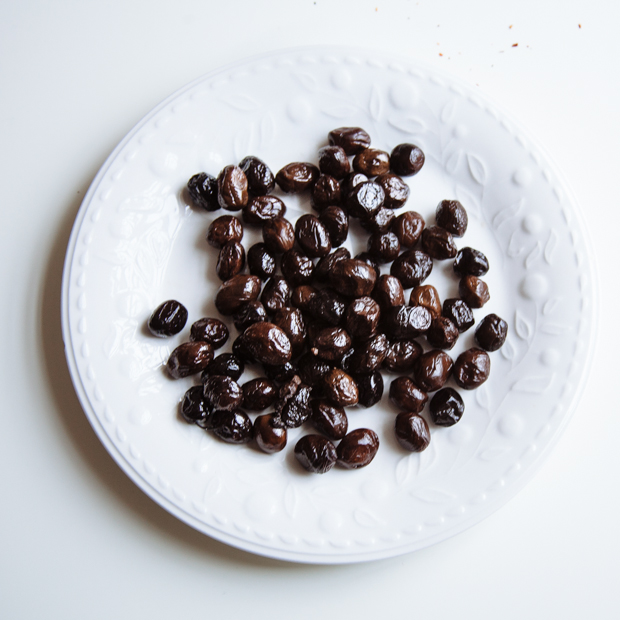 There is a bit of garlic here (call it homage), fragrant kaffir lime leaves, coriander seeds and a pinch of chilli flakes, but you can really go with any combination you like: bay leaves, black peppercorns, lime or lemon zest, even blanched almonds- taste and see what you like. I always keep a jar in the fridge; along with some hummus, pita bread and a simple cheese plate, marinated olives make for the perfect snack or appetizer.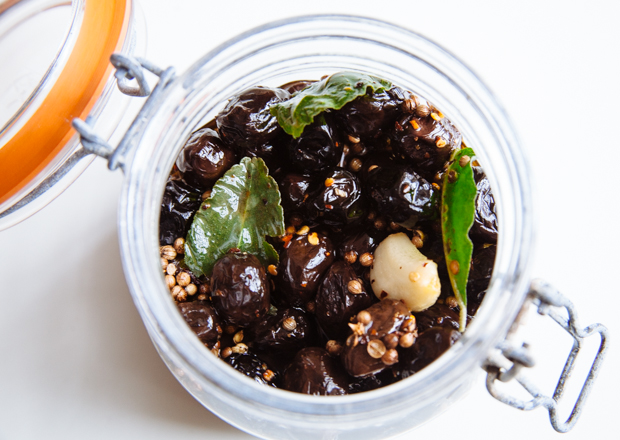 INGREDIENTS
2 cups olives (I used a mixture of black olives, but any other variety would also do)
1/3 cup olive oil
4 dried kaffir lime leaves
2 garlic cloves
1 tablespoon coriander seeds, slightly crushed
1/4 teaspoon chilli flakes
Place all the ingredients, apart from the olives, in a small saucepan and bring to a light simmer.
Remove from the heat and let cool slightly.
Place the olives in a medium jar and pour olive mixture all over them.
Stir, let cool completely and seal the jar.
Olives will keep in the fridge for up to three weeks.