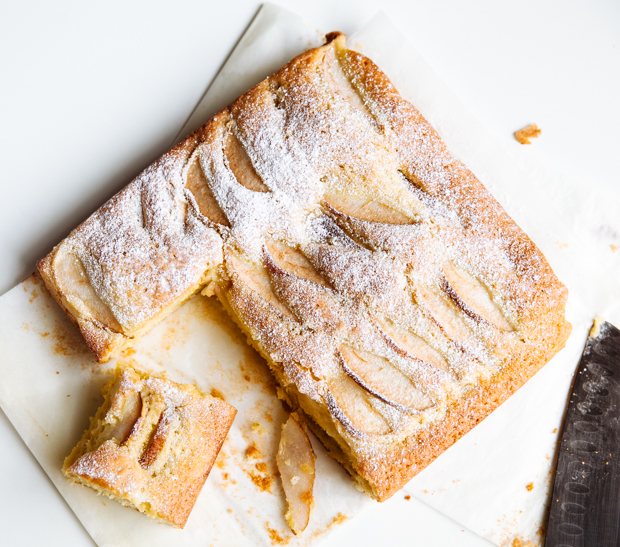 Tomorrow is Bonfire Night; I find the story behind this anniversary fascinating and I can think of few things as exciting and pretty as a mid-week firework-filled night. This year, the mild weather makes me anticipate the 5th of November even more: it means that I can watch the fireworks dressed nicely and looking cool and collected- as opposed to previous years, where I looked like a shivering, grumpy overstuffed sausage.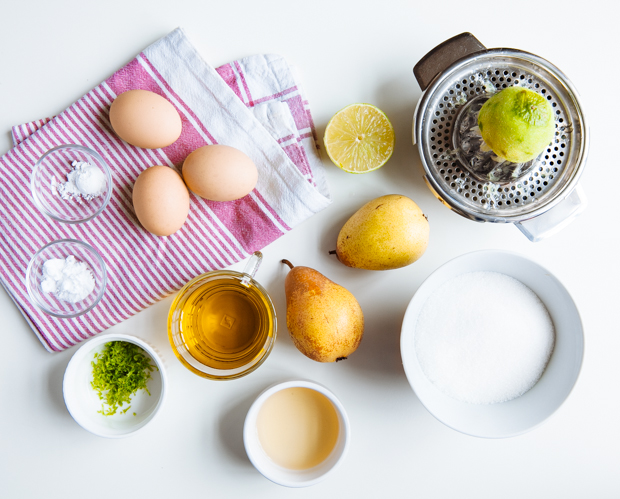 So I was thinking- what can be better than a firework night? Easy: a firework night ending with cake. So here it is: a simple, citrus-y olive oil cake, topped with juicy pears, which I love using in fall dishes, both savoury and sweet. The lime zest and juice add a hint of fruity fragrance and the whiskey gives it just the right amount of kick. Subtly sweet, smooth and aromatic and also a little boozy- just as the perfect autumnal night should be.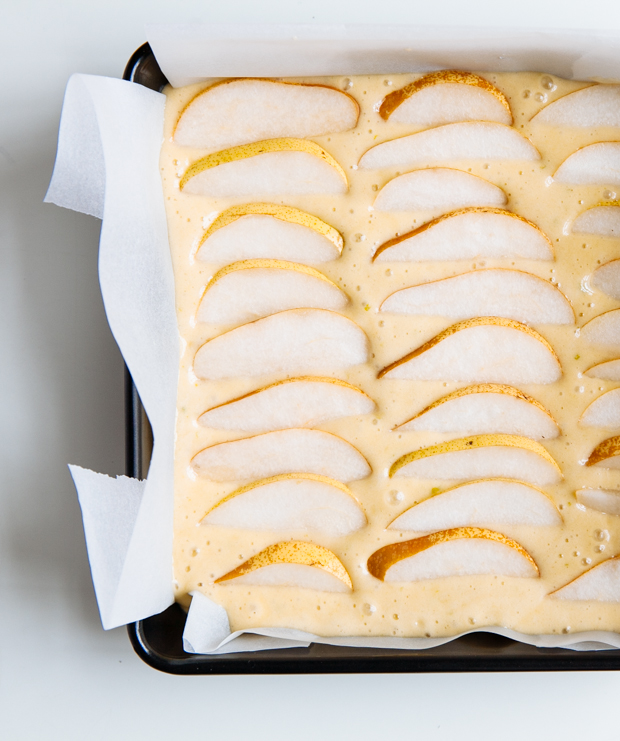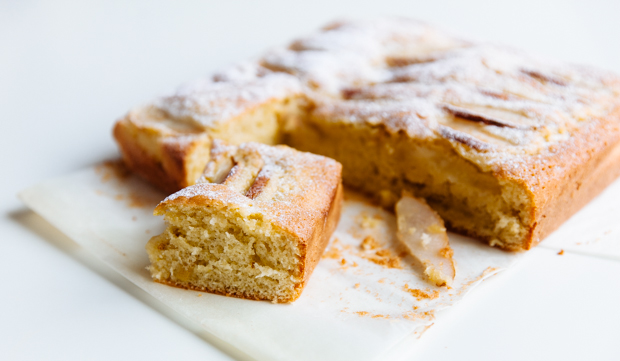 INGREDIENTS
2 cups flour
1/2 teaspoon baking powder
1/2 teaspoon baking soda
1/2 teaspoon fine salt
1 cup sugar
3 medium sized eggs
3/4 cups olive oil
1 1/2 tablespoons whiskey
juice and zest from 1 lime
2 pears, cored and sliced
icing sugar for dusting
Preheat the oven to 180C.
Line a baking pan with parchment paper and set aside.
In a medium bowl, sift and combine the dry ingredients (flour, baking soda, baking powder and salt) and set aside.
Beat the sugar and eggs until frothy; add the olive oil, lime juice and zest and whiskey and mix well.
Add the dry ingredients and fold to incorporate.
Pour the mixture into the pan, even the surface with a spatula and top with rows of sliced pears.
Bake for 25- 30 minutes, or until the top is golden and a skewer inserted comes out clean.
Take out of the oven, let cool and remove from the pan, lifting the parchment paper edges.
Lightly dust with icing sugar and serve.