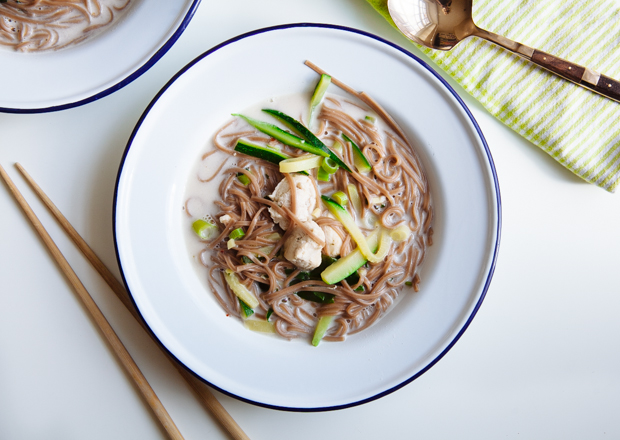 When I eat out, Asian cuisine is often my go-to. Even though my favourites are Thai and Korean, I am also very happy to have alternatives, most often medleys of recipes and flavours from different regions. Most of the time, I go for a dish that will incorporate soba noodles, lime and coconut. I find that the former are almost never slimy, but hold their bite, both in soups and noodle dishes; and I always enjoy the combination of the sweet coconut and tangy lime- perfectly refreshing and softening the heat that is often also incorporated in many asian dishes.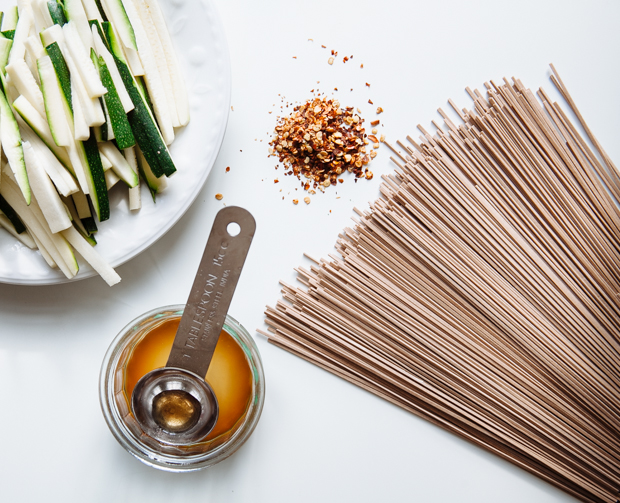 This soup is by no means groundbreaking in its ingredients, nor its execution; it is merely my attempt to celebrate these flavours that I so enjoy, and to have this type of dish exactly the way I like it: with too much soba, little chicken and not overpowering heat.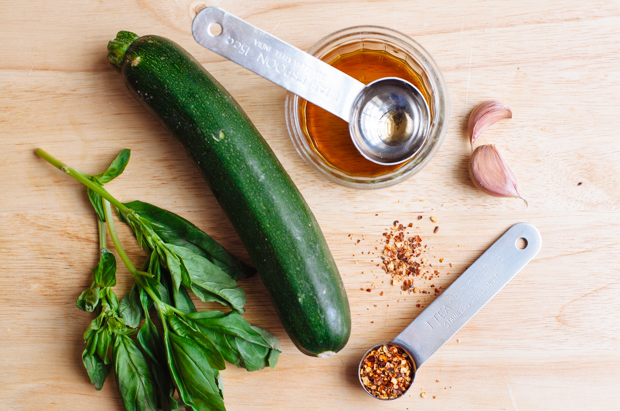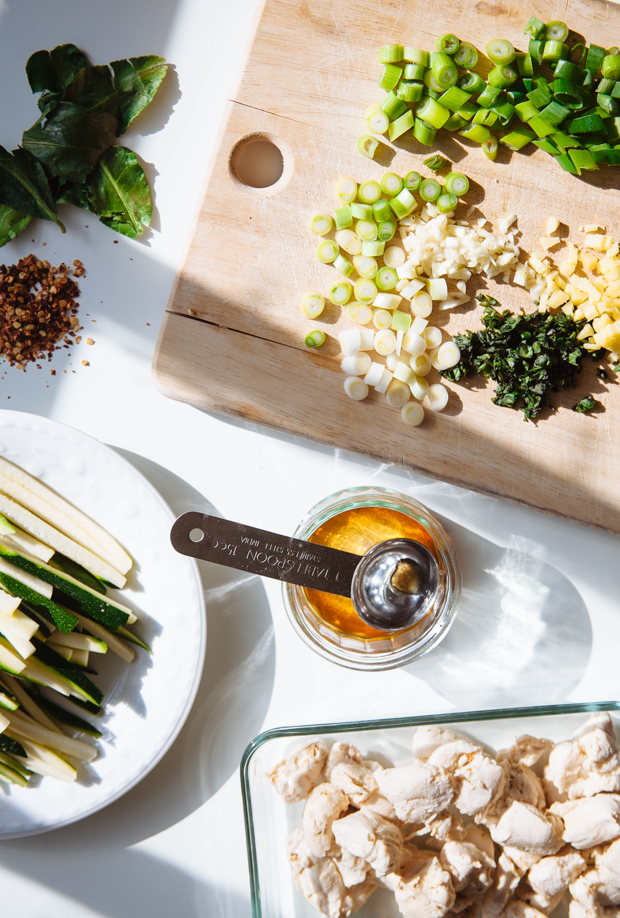 INGREDIENTS
2 chicken breasts cut in medium pieces
5 cups vegetable broth
1 pack soba noodles
5 kaffir lime leaves
1 zucchini, cut in very thin slices
4 spring onions, thinly sliced
1 tablespoon ginger, thinly sliced
1 can coconut milk
2 tablespoons fish sauce
1 teaspoon chilli flakes
2 cloves garlic, minced
1 handful basil (use thai basil if you can, I didn't), minced
sea salt and freshly ground black pepper
Cook the chicken in vegetable stock in a medium saucepan. Drain the water into a large sauce pan. Set chicken pieces aside.
Cook soba noodles in the now empty medium sized pan, until very al dente, about 3 '- they will cook further later, along with the rest of the ingredients.
In a large pan, add the lime leaves, zucchini, spring onions, ginger, chilli flakes and garlic and boil over medium heat.
When the noodles are ready, drain and run under cold water. Drain again and add to the large pot.
Simmer until vegetables are tender, lastly adding the coconut milk and fish sauce.
Remove kaffir lime leaves, add salt and pepper to taste and serve the soup garnish with basil.