Today's food for thought is very season appropriate: strawberry love, the future of food keeping cool in tiny house and ice cream macarons!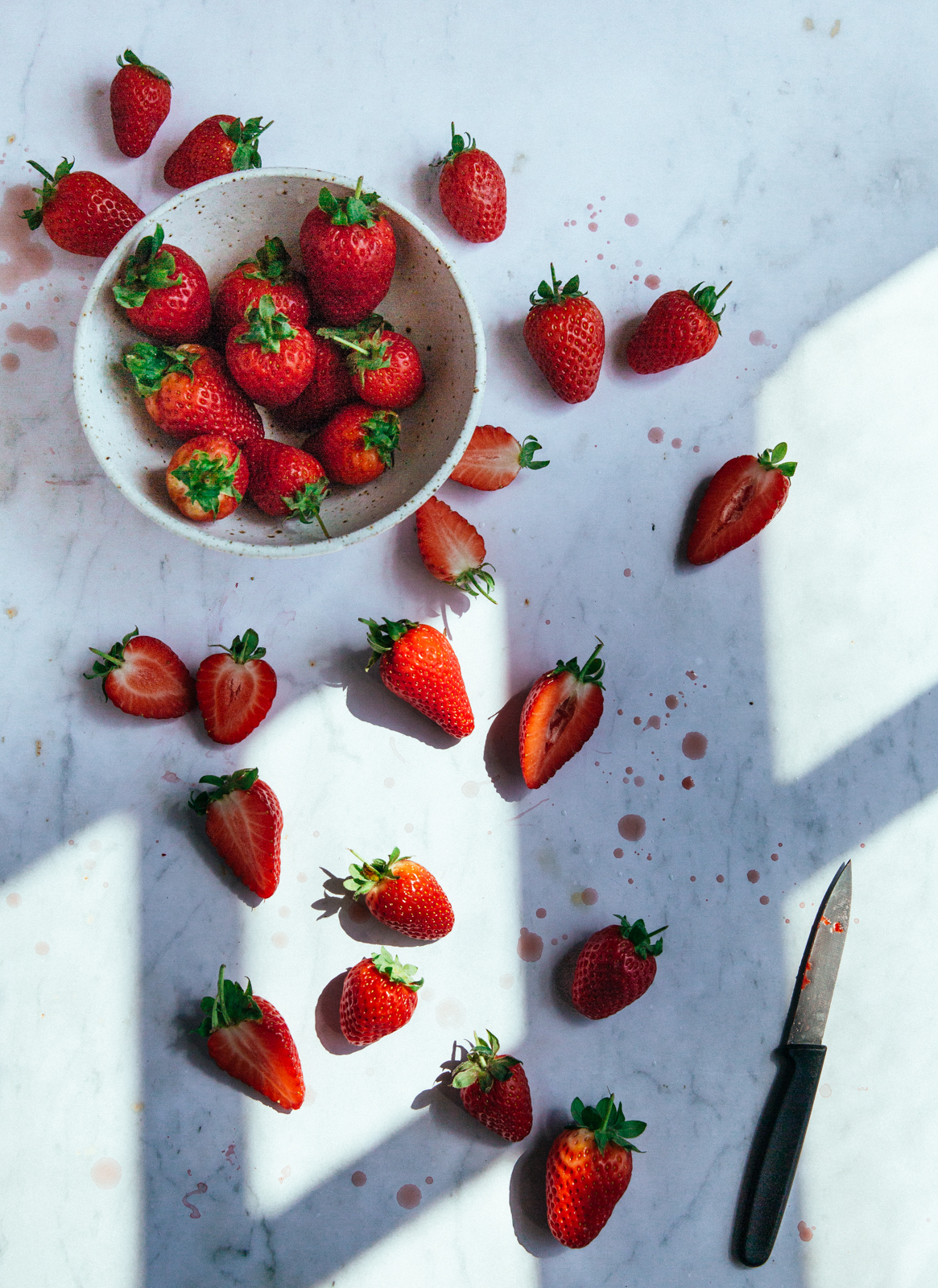 Since the beginning of the week, the overwhelmingly beautiful weather has all of London flooding the streets, all smiles, few clothes and refreshing drinks and nibbles on hand. I'm following along, barely able to stay indoors to do some work (which I should be doing), instead lunching al fresco in parks, drinking outside till it gets dark and going to bed happy to dream of strawberry and ice cream recipes.
Hope y'all have great plans for the weekend- ours will be a mixture of outdoors shenanigans and lots of work- tomorrow  we'll go here and on Sunday I'll be at home cooking and snapping away from early morning, to catch all the beautiful light.
100 ways with eggs. Yes!
Very much into infusing honey and olive oil lately.
The future of food– so funny (and a little scary too)!
This London macaron ice cream shop is all sorts of perfect for these days!
Tiny spaces, huge charm!
Finally, speaking of strawberry love, here are three great ways to get into it:
For breakfast, in this white chocolate Dutch baby.
In sweet & sour bruschettas alongside juicy tomatoes.
With shortbreads and mascarpone cream with fresh thyme and maple.
* Beautiful strawberries/ beautiful light.