Delicious recipes from some of my favourite blogs; sweet, savoury & refreshing, they're full of strawberry love and are sure to inspire you too!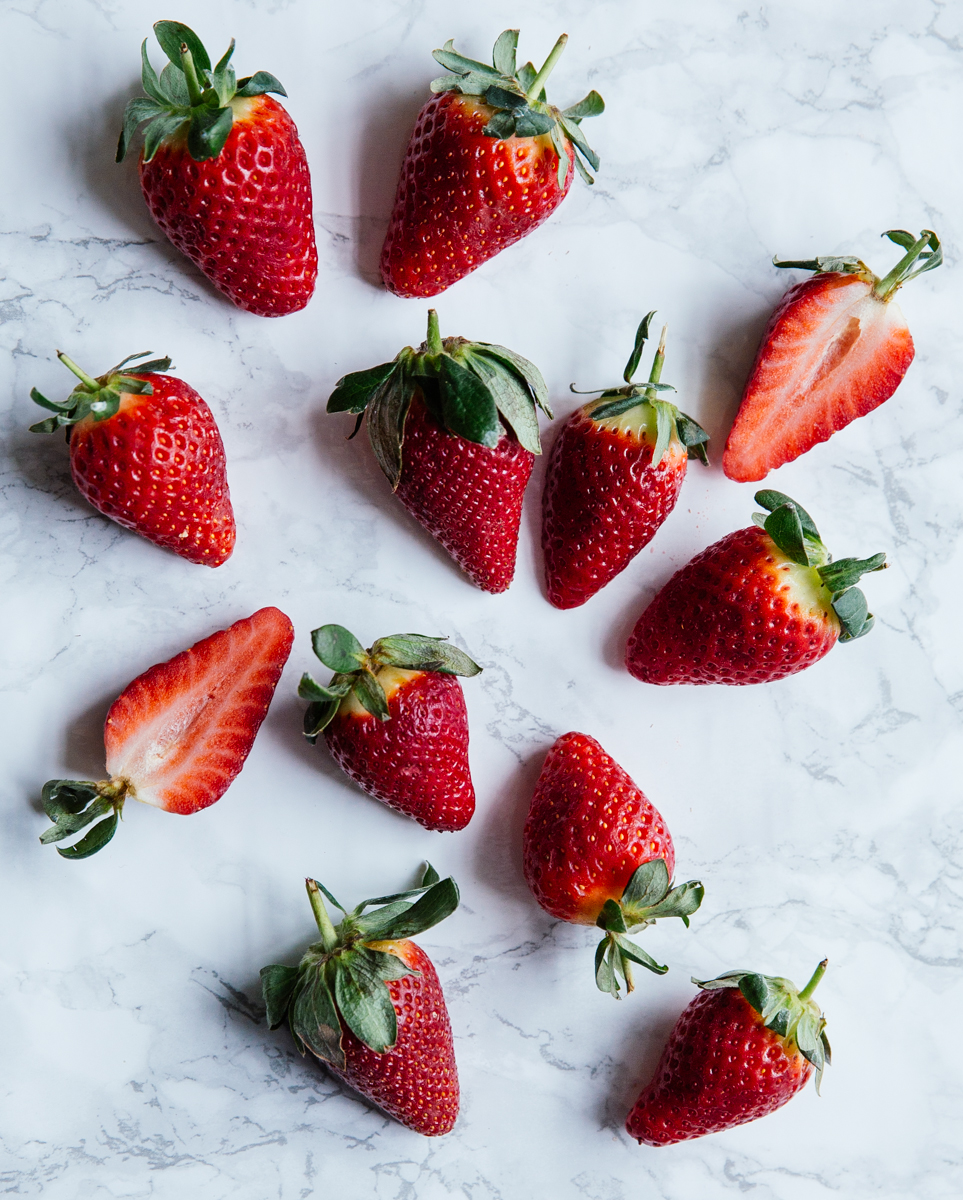 Strawberries, these little pink-red, heart-shaped beauties, they always take my breath away. It's not just their looks; their taunt, chubby flesh, so sweet and juicy, is a temptation I've never been able to resist. In fact one of the most vivid childhood memories I have stands proof of exactly that: I am oh maybe 8 or 9, in the balcony of our house; it's late spring, early summer, a perfectly warm, sunny day, like the ones only Athens can boast about. With me is my dear grandfather, my mom's dad, the sweetest man I've known. And he's brought strawberries. And they are so damn sweet and juicy and shiny and the water they've been rinsed it is shinning on them. And I have one, then another and another and again, quickly, greedily, while my grandfather is slowly savouring each little bite of his strawberries. I'm left with a terrible tummy ache for the rest of the day- but also with this much memory, one of the many I deeply cherish.
I've made my new favourite strawberry dessert for y'all and I'll be sharing it with you on Wednesday. In the meantime, here's what's been inspiring me and feeding my strawberry love:
Savoury:
The breakfast sandwich to end all breakfast sandwiches (strawberries + brie, avocado & prosciutto) from Half Baked Harvest.
This strawberry & tomato bruschetta, with sweet balsamic & toasted pistachios, from yours truly.
Sweet:
A gorgeous elderflower & strawberry cake from Honestly Yum.
The cutest, littlest profiteroles, filled with the silkiest strawberry cream, from A Cookie Named Desire.
Drinks:
A deliciously refreshing strawberry, rosewater and chia fresca from The First Mess.
This perfect almond ice milk, topped with strawberries & rhubarb, from Apt. 2B Baking Co.
A strawberry limeade which is almost too pretty to drink, from here.