This summer brunch in Athens combines some of my favourite things: delicious little bites, good friends, good vibes and the sublime Athenian light.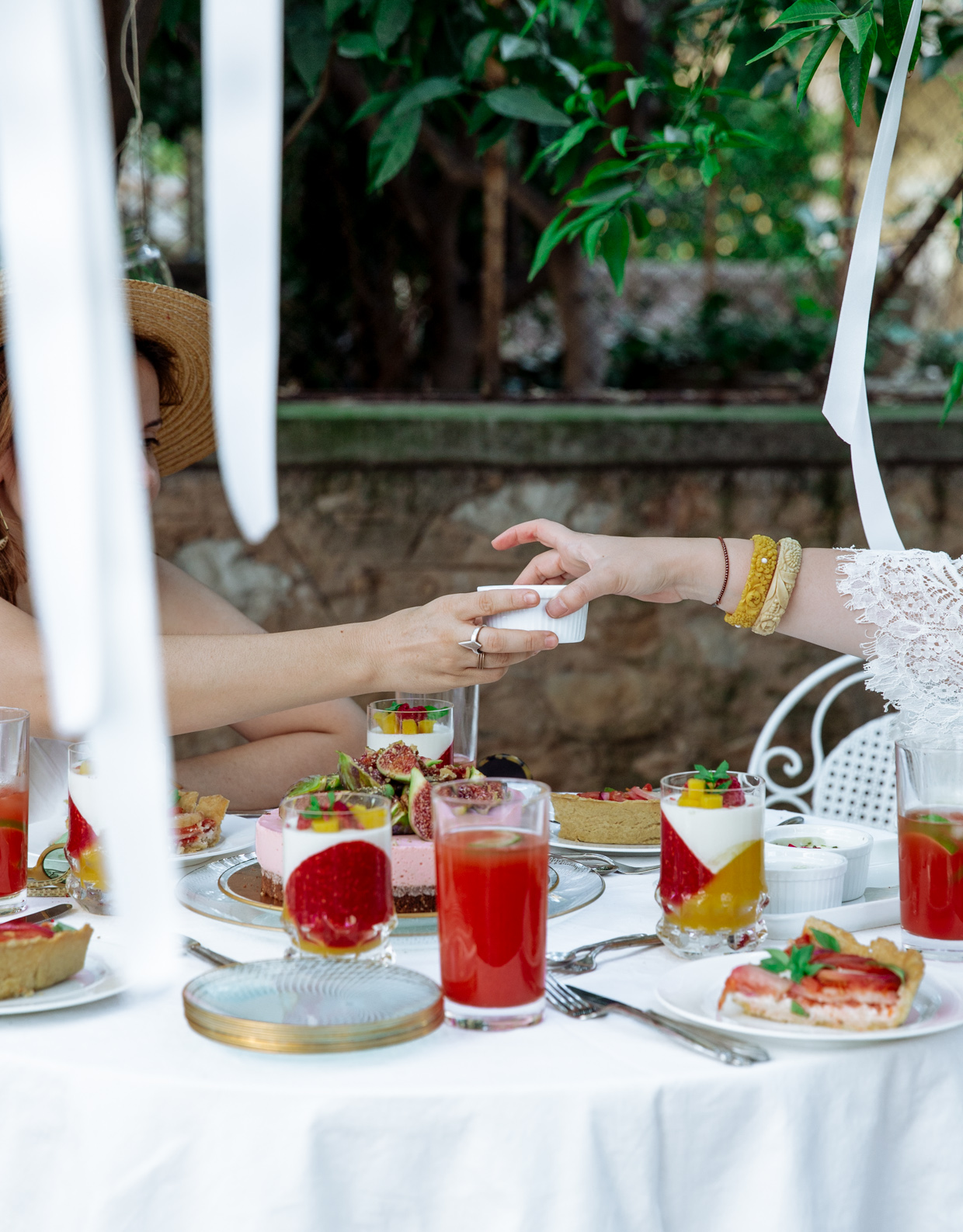 A few days ago, I got to spend a few hours with two of my favourite bloggers- who also happen to be two of my favourite people: Ifigeneia and Calliope, the creative minds and talent behind Teapot and Madame Gâteaux respectively. We hadn't seen each other in a while, so the first couple of hours (more like three, maybe four) were spent mostly catching up and gossiping about mutual acquaintances, rather than trying to set up for our brunch and photo shoot. I wouldn't have it any other way: one of summer's (and life's) greatest pleasures is spending time in a beautiful garden (surrounding Madame Gâteaux's brand new tea room), with good friends, over cold coffee, exchanging news and ideas. If your sister happens to join too and there's also a delicious meal to be enjoyed at the end, then the day is close to perfect.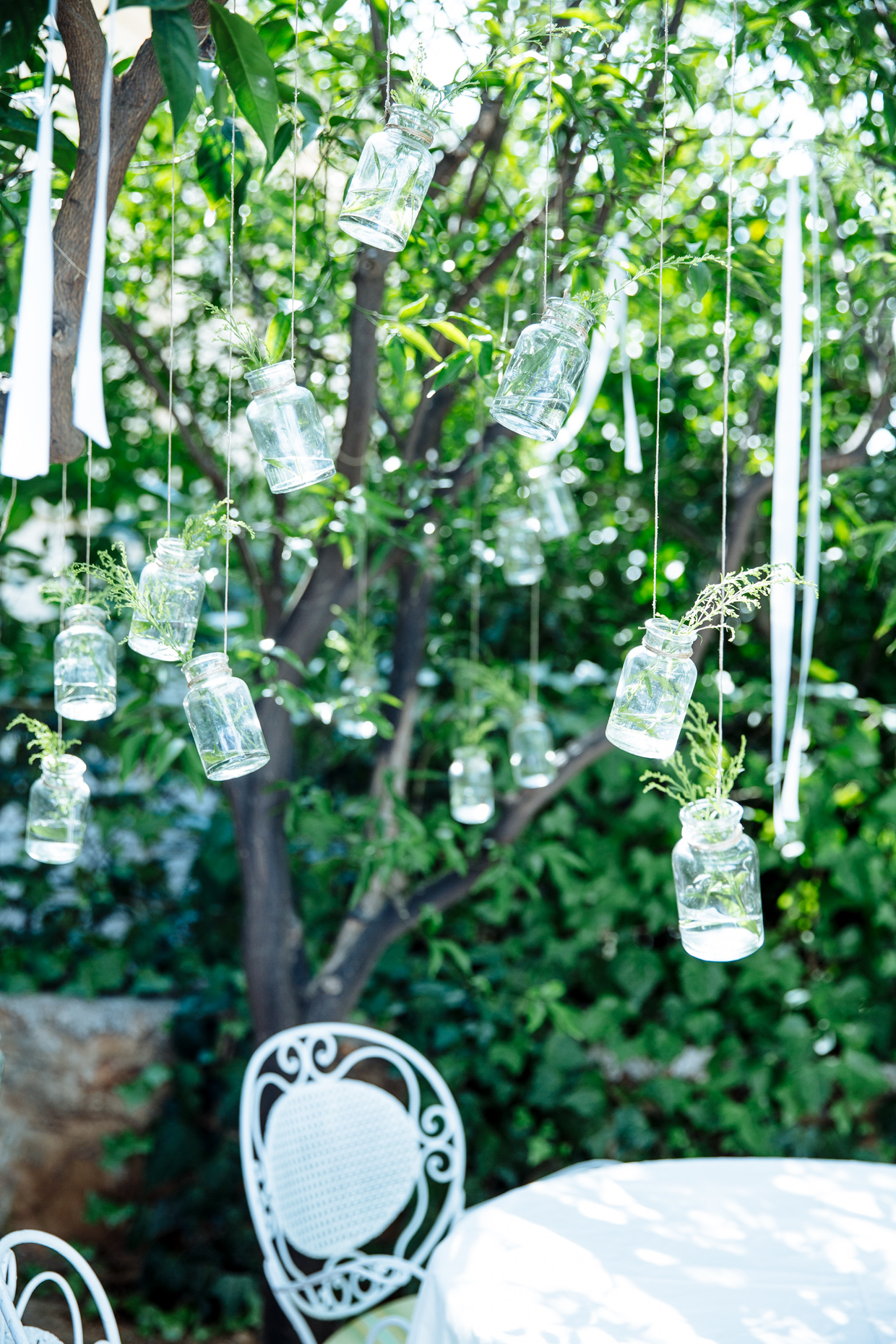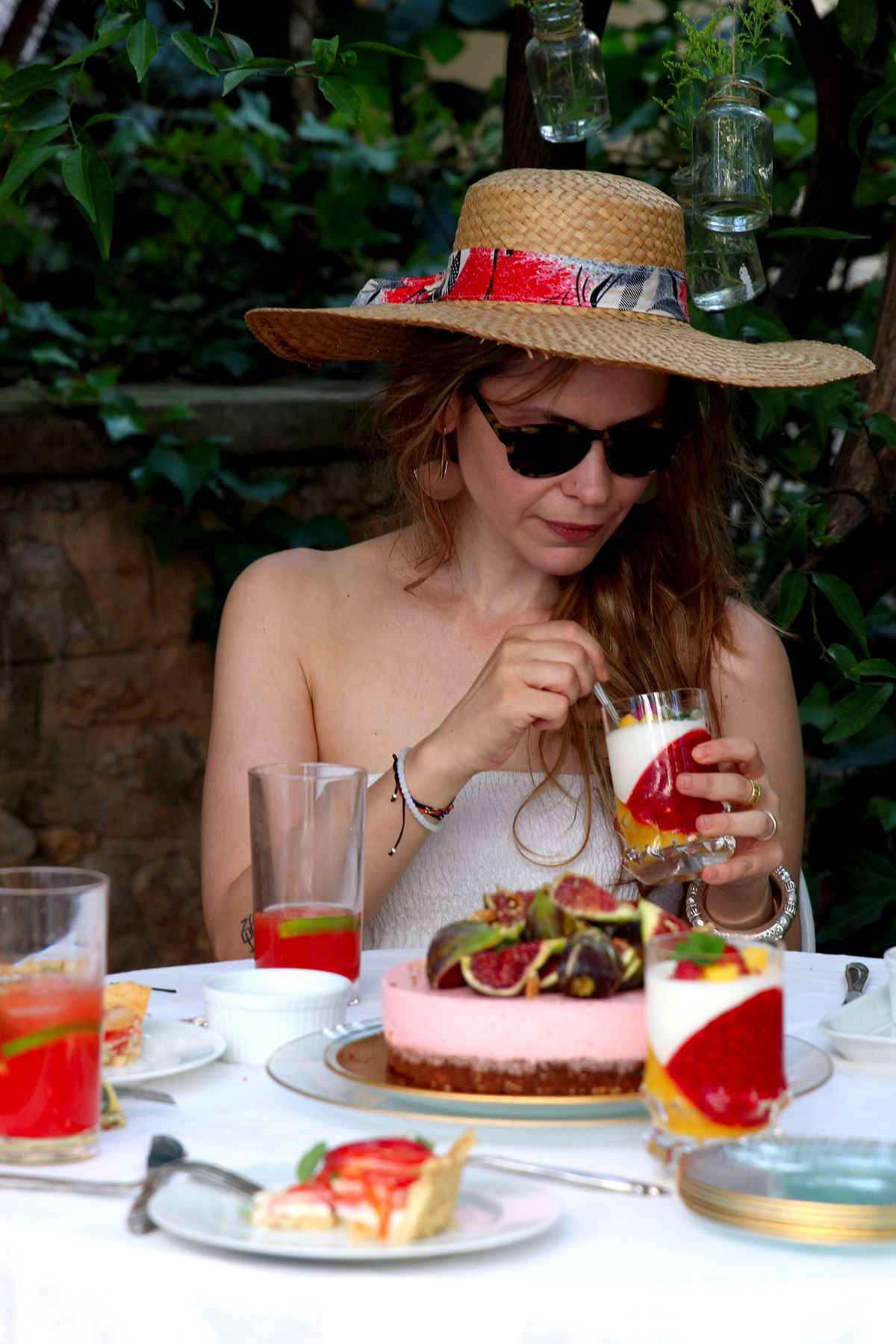 My sis' sense of humour and positivity makes her the perfect companion to any project and her appetite and love for eggs an ideal brunch buddy. The other two gals are not bad either: Calliope runs a very successful pastry business, which specialises in afternoon tea and other delights with a vintage feel. She's also my personal sweet guru, having taught me any decent thing I know about desserts and baking (she recently graced us with the recipe for the damn best cherry pie ever). Ifi is not only a great ball of energy and light, she also carefully hides behind the best shopping guides ever and dreamy travel posts (her IG always gives me serious wanderlust).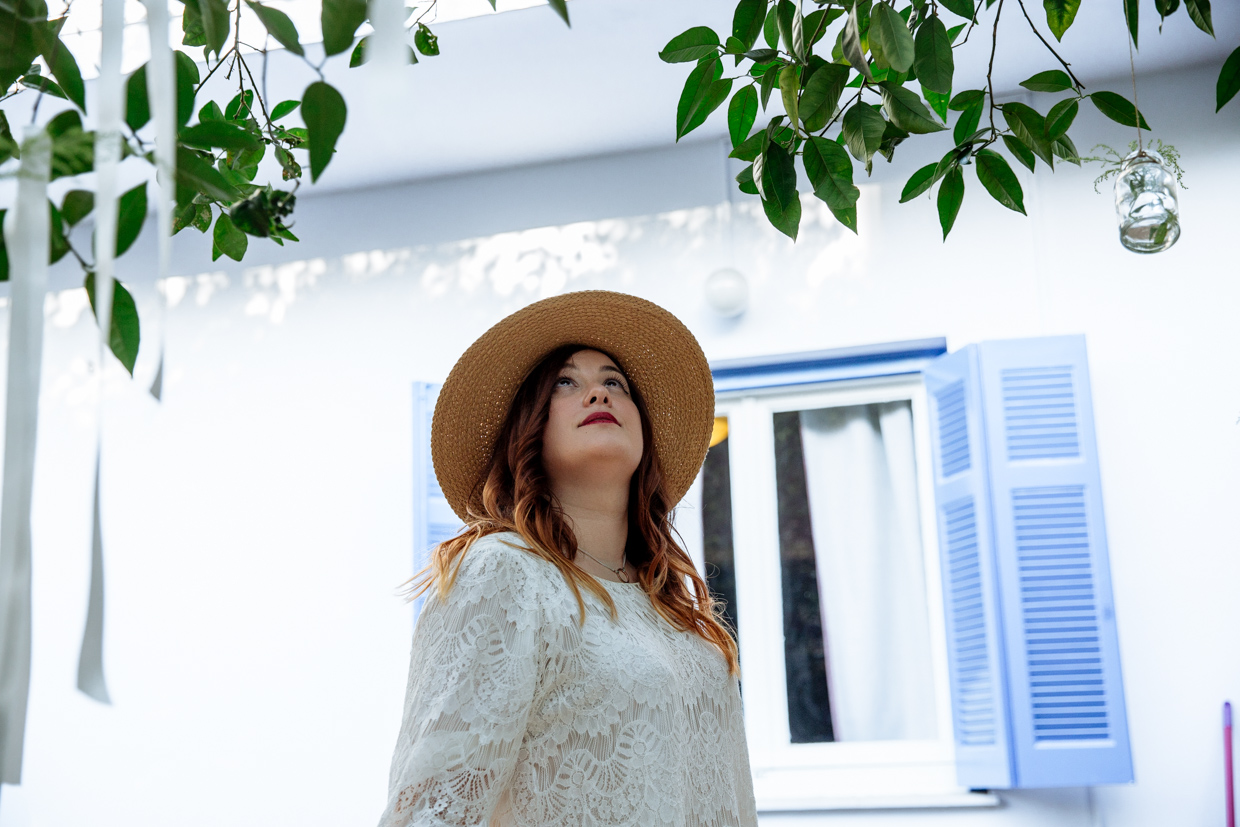 So on a very bright, VERY hot summer day, we gathered for what would be one of the most fun and delicious photo shoots and brunches I've ever had. Calliope & Ifi filled the garden with beautiful flowers and hanged wee vases from the trees, while Alkyoni took photos of the neighborhood's cats. And then, we were ready to dig in: Callipe's gorgeous, pink fig cheesecake with a chocolate, dried fig & walnut base was as delicious as it sounds and her mango & raspberry jelly panacottas made me momentarily lose my mind. My nectarine and tomato tart, with lemon thyme, feta and balsamic was light and colourful enough to match the aforementioned prettiness; and of course there had to be eggs, and I went the creamy, easy, en cocotte way- all topped with pretty geranium leaves from the garden.  And since it was consistently around 37ºC (98ºF), the watermelon and lime agua fresca I made in 5′ was a life savour.
I am not crazy about summer in the city, but this brunch, with these ladies, really me eat my hat- along with everything elese.
Find the recipes & inspiration below.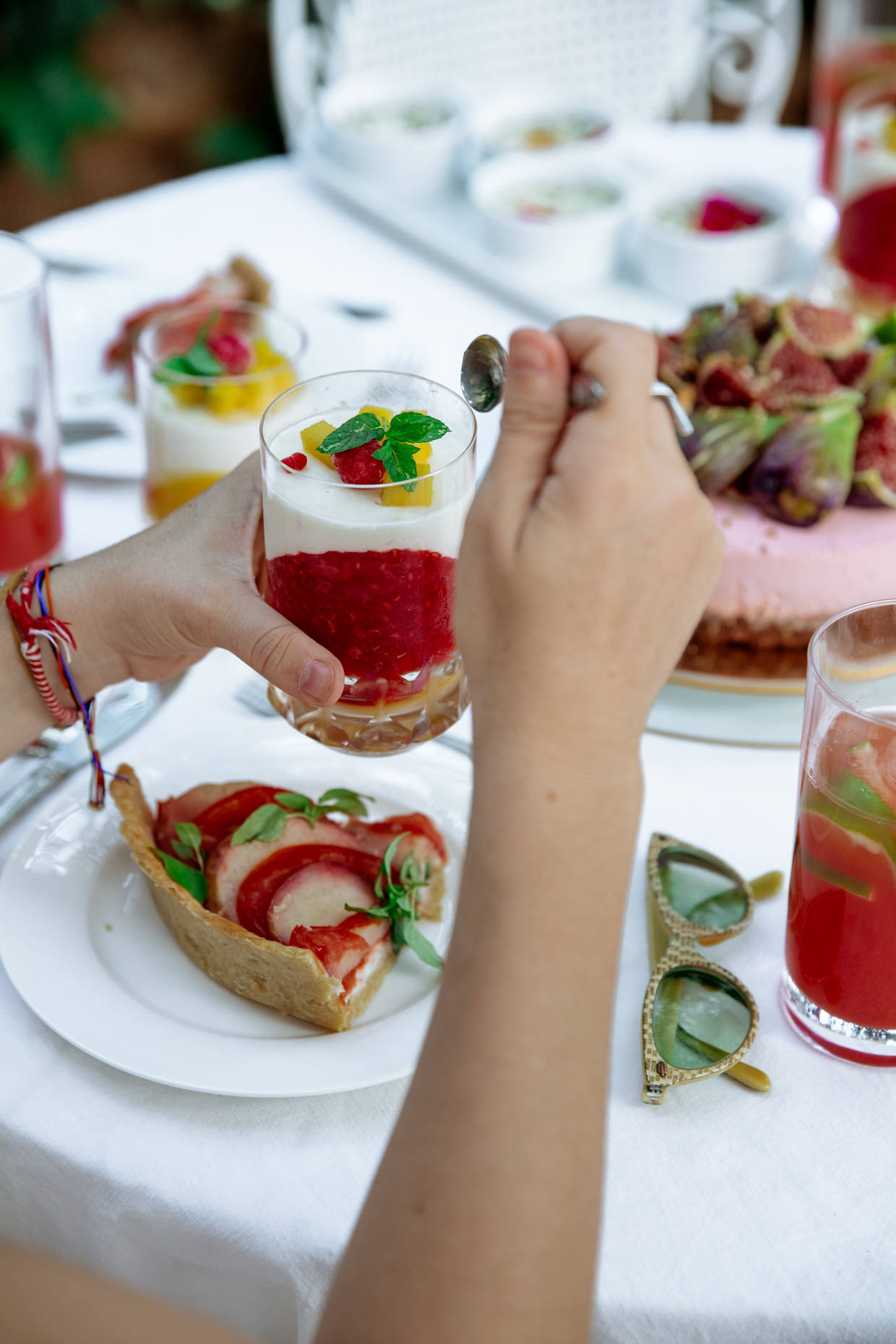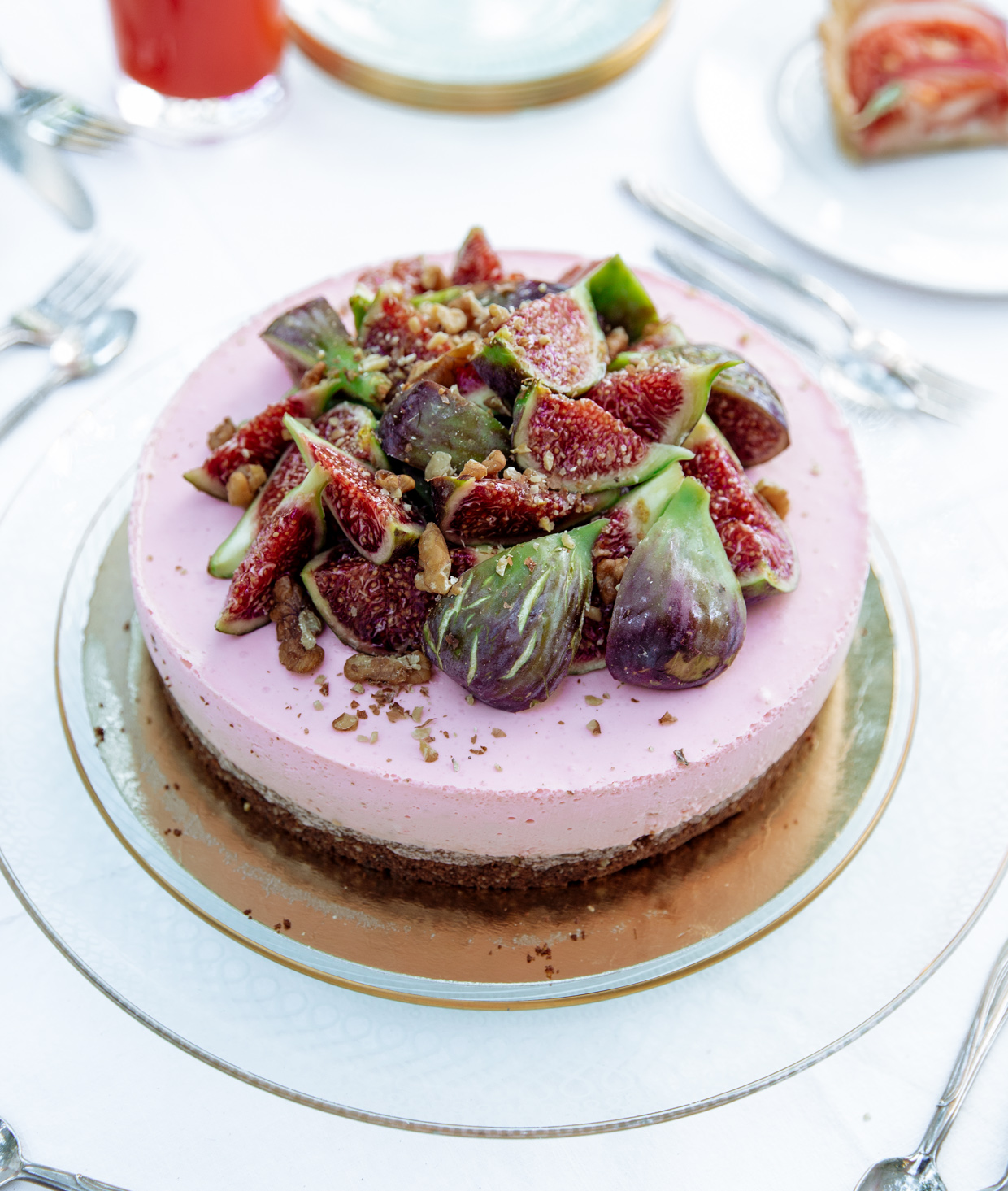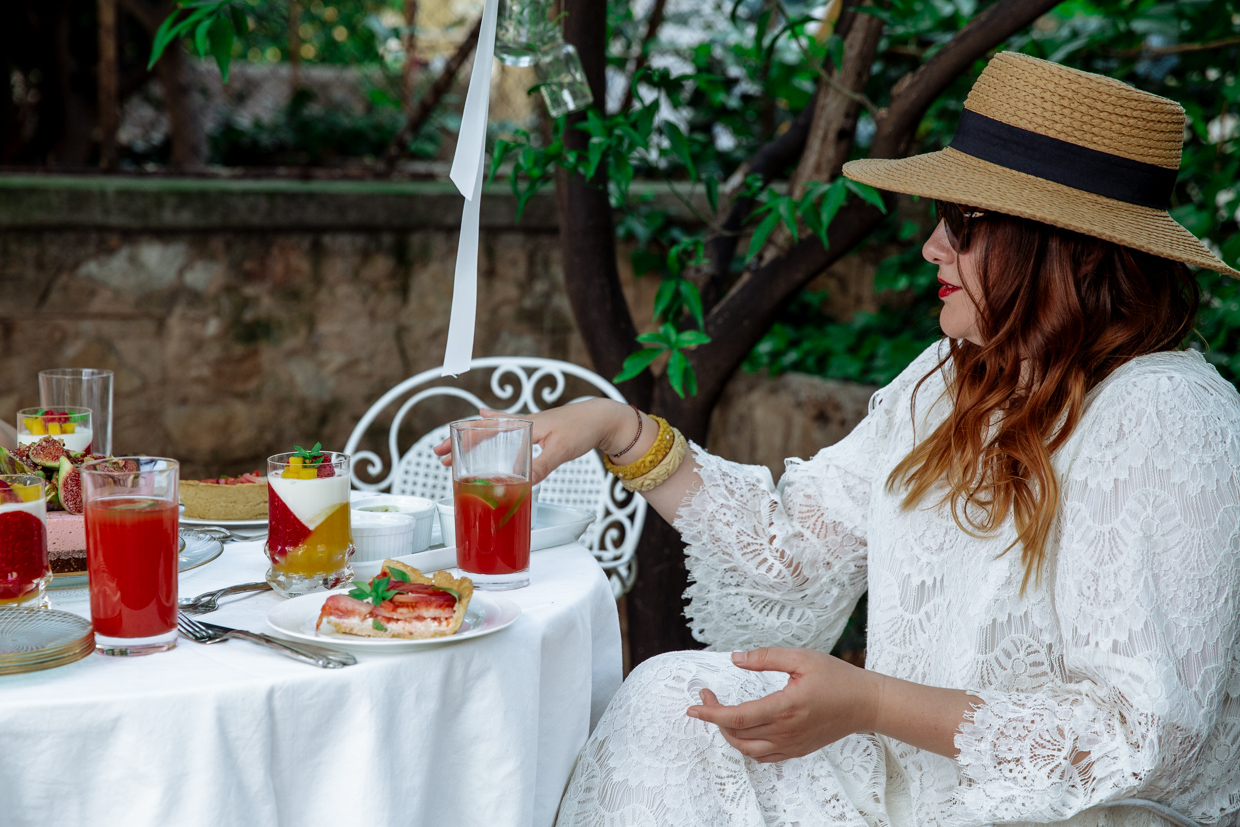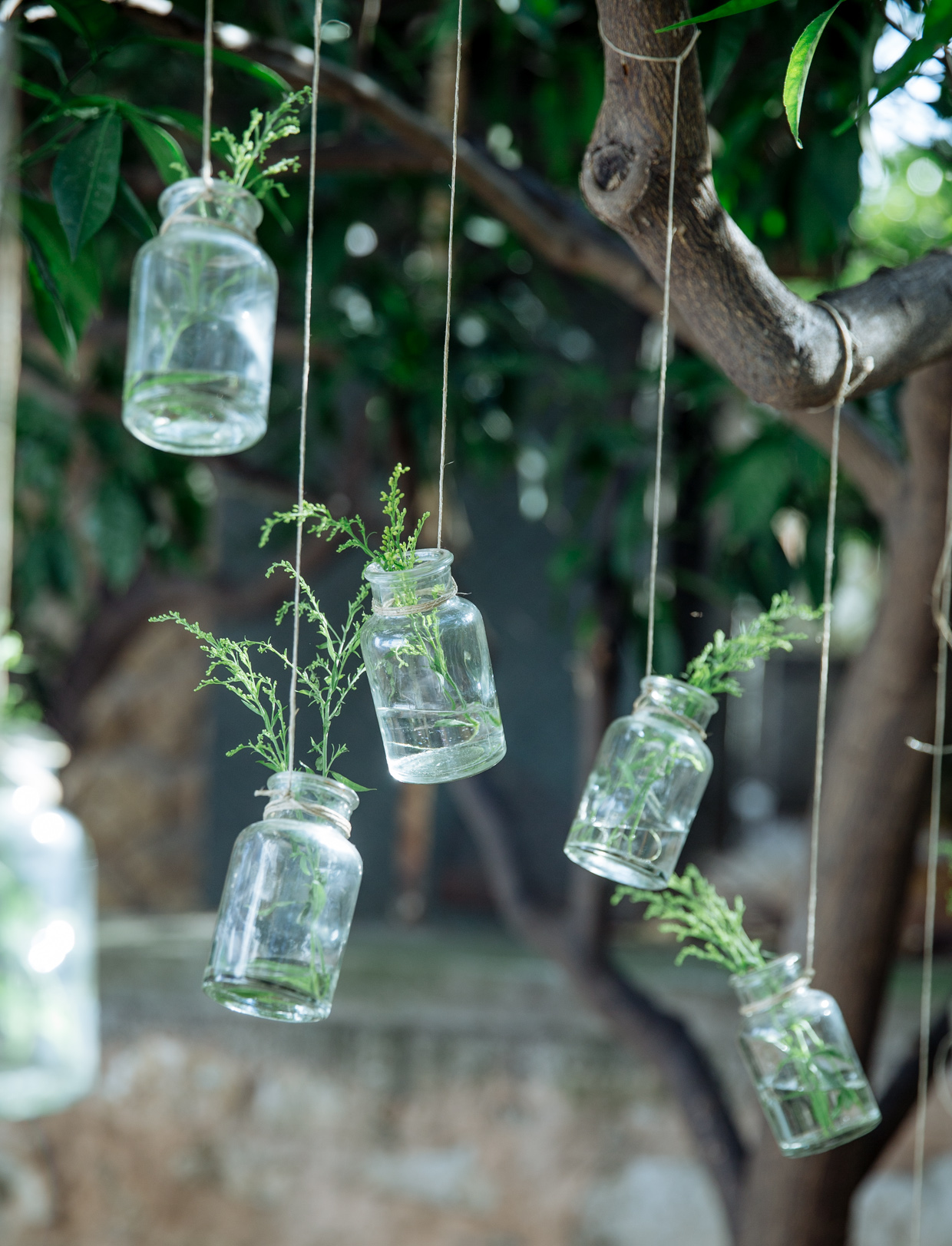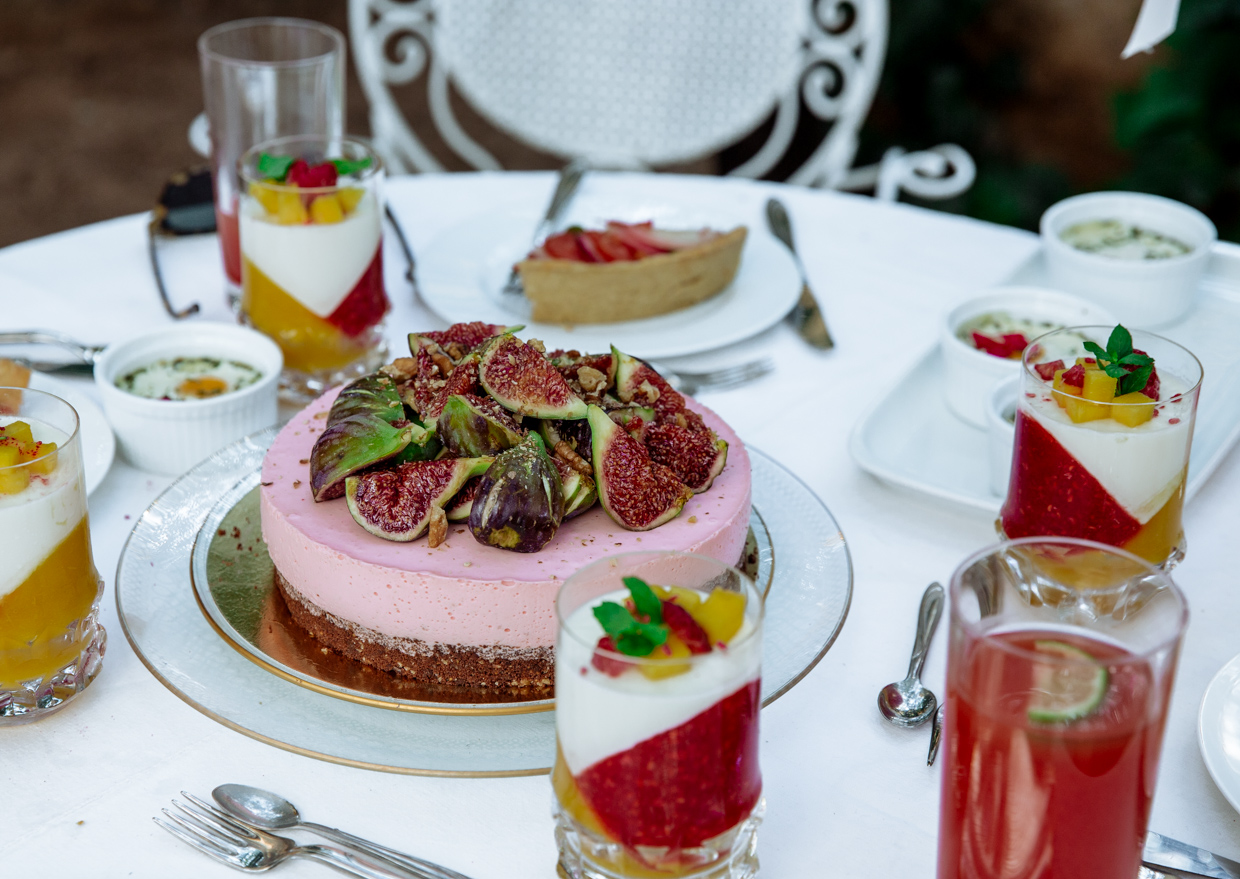 Summer brunch in Athens
Pink fig cheesecake with a chocolate, dried fig & walnut base
Mango & raspberry jelly panacottas
Nectarine & tomato tart with lemon thyme, feta & balsamic– coming soon
For the watermelon & lime agua fresca: blend together 1/2 medium-sized watermelon and 1 1/2 limes. Strain through a fine mesh into a large jug and top with lots of ice cubes
Ifi took my photo- and there's more from our brunch here!