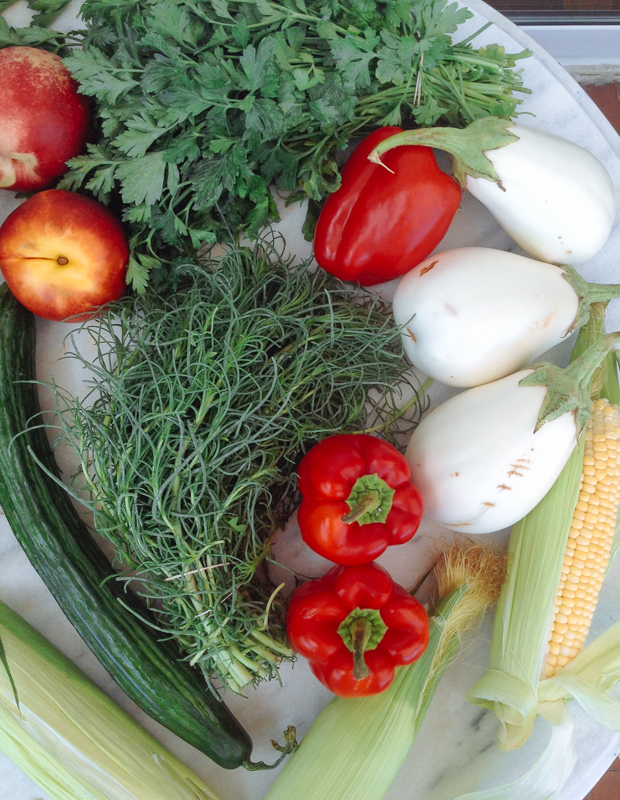 I'm back home for the summer and my days are now filled with faces I've been missing for far too long, blinding sun, hot weather and familiar songs. Food wise, I've been overwhelmed by my mom's terrific dishes once again, the beautiful fresh produce in our local farmers market and all the ice cream and cheese pies I can get my hands on. Needless to say, I'm already a little heavier and a lot inspired, so expect lots more new fresh and delicious recipes coming your way in the days to follow. In the meantime, here's a few bits and pieces from around the web, all Greece-related, to match my current state.
In spite of the general chaos and shaky economy, Greek tourism is alive and kicking.
If you're visiting Athens this summer (you really should y'all!), here's a couple ideas on the healthier side, to help you balance the wild nightlife that is a definite given (I highly recommend #1, a stroll through my hood).
Speaking of my hood, that's the place to stay (if you're on the terrace, grabbing breakfast or having a yoga lesson, check out our balcony across the street, buried behind flowers, plants and freshly washed clothes).
Athens can get super hot- that's why you need to know its most beautiful roof gardens for bites, drinks and everything in between.
One of my favourite places for tasteful gifts (from jewellery, to pottery and coffee table books).
Forget about the islands and go for the gorgeous Zagorochoria instead: wild, green forests, amphitheatrically built villages, stone bridges and exquisite local cuisine- you'll really find it hard to leave.
Herbs and spices to kickstart and inspire your Greek cooking. Extra thumbs up to the not so widely known mahleb.
My favourite Greek summer dish: stuffed tomatoes and peppers.
* Friday farmers market loot: all the colours and all the flavours.