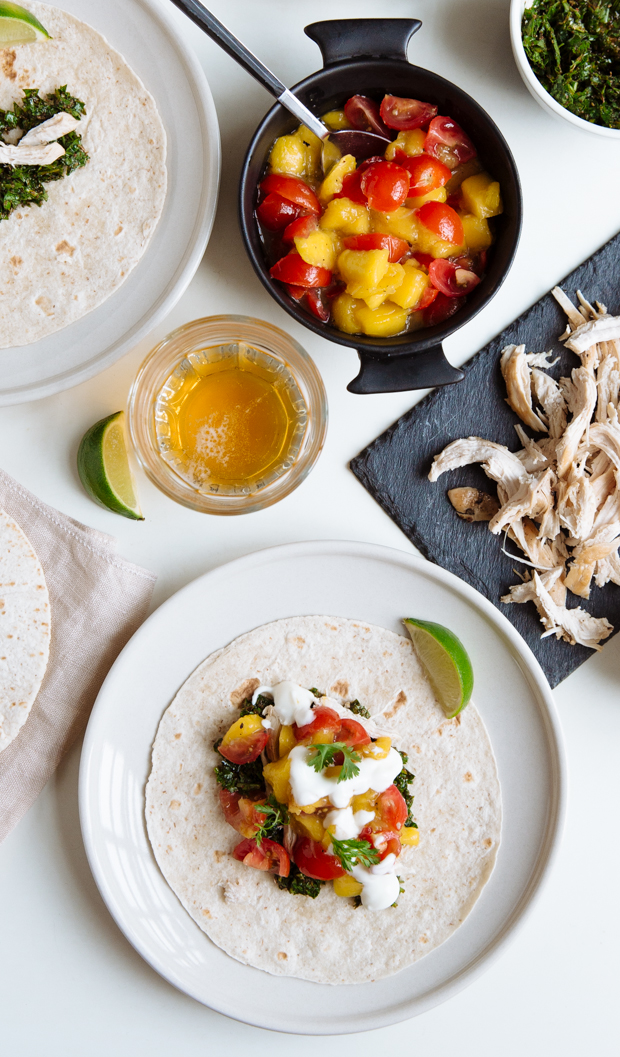 Who was it that invented food trucks? Especially those serving quick, perfectly flavoured, spicy little bites of food wrapped in something delicious? Who was that genius mastermind? My hat off to them, because all of the above describe one of my favourite things to eat and pretty much sum up the perfect summer bite. More specifically, tacos. Spicy mango & lime chicken tacos even more specifically. The one taco recipe I've shared here before is filled with flavours and veggies and this one follows the same principles: lots of freshness, lots of colour, a little heat- pretty much all you need for that perfect bite.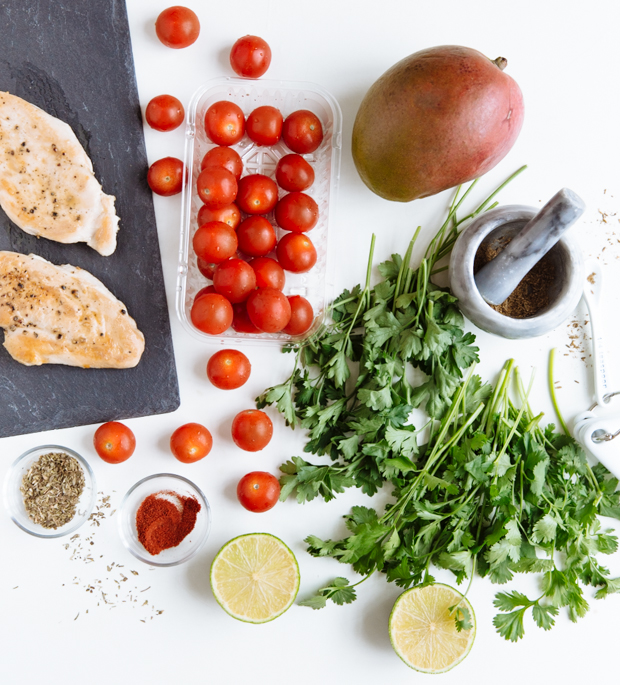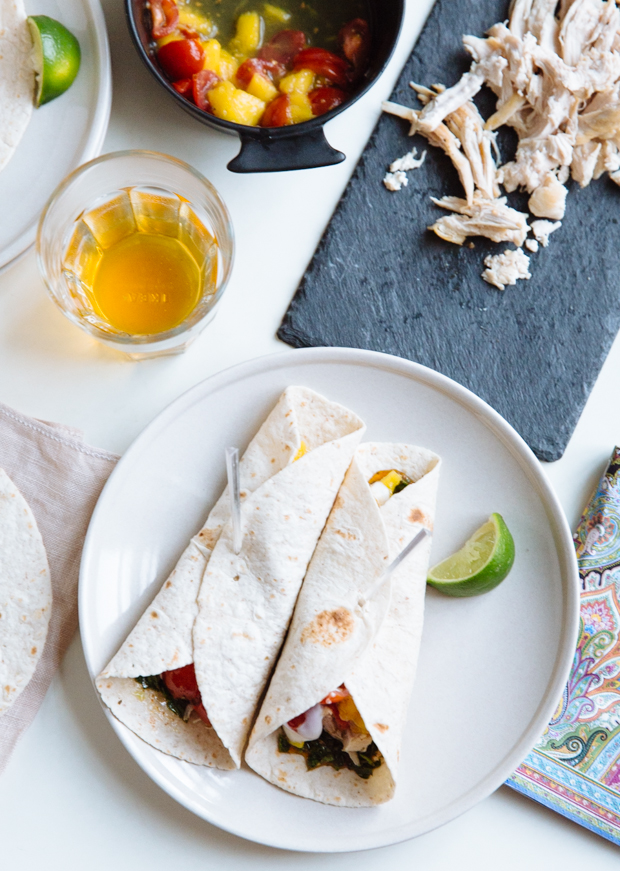 Perfectly cooked chicken breasts (I always use this recipe), a juicy mango, tomato & lime quick salsa, a spicy parsley and coriander chimichurri and a some Greek yogurt to round up things off nicely. Have everything laid out on your table, along with lots of napkins, because there are no forks in play here- use your hands, have a taco, have a beer, repeat. Genius.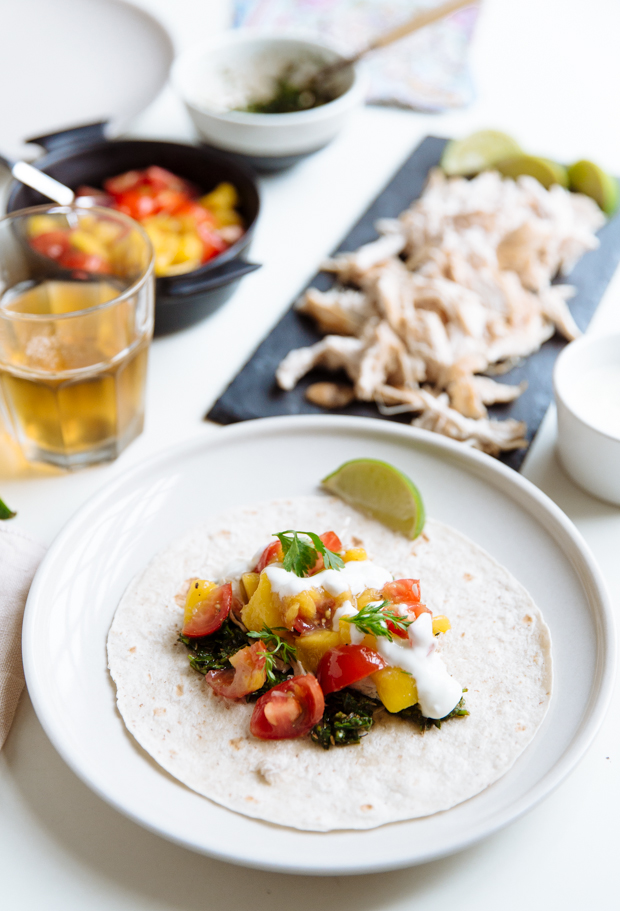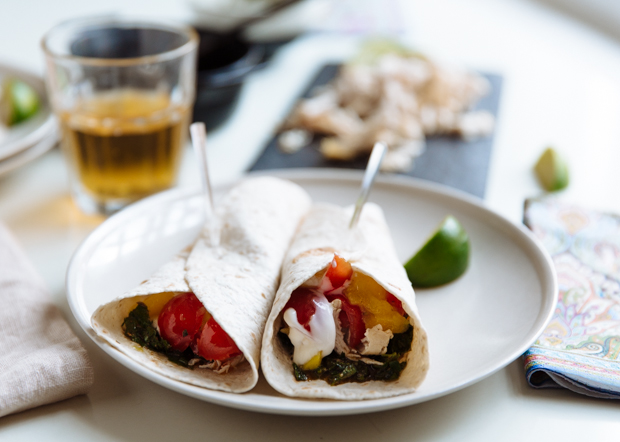 Spicy mango & lime chicken tacos
INGREDIENTS
2 chicken breasts, cooked and shredded
for the salsa:
3 1/2 cups mango, peeled and diced 
2 cups cherry tomatoes, quartered
juice from 1 lime
sea salt & freshly ground black pepper to taste
for the chimichurri:
1 cup fresh parsley, finely chopped
1 cup fresh coriander, finely chopped
3 teaspoons dry oregano
1/2 teaspoon cumin
1 teaspoon hot smoked paprika
4 teaspoons white wine vinegar
1/2 cup olive oil
a pinch of salt
to serve:
8 tortilla wraps
lime wedges
parsley & coriander leaves
half fat Greek yogurt
METHOD
Combine the salsa ingredients and place in the fridge for about 30′, allowing the flavours to come together.
Place all the chimichurri ingredients in a medium sized bowl and mix with a fork.
Serve your tacos: spread a heaping tablespoon of chimichurri on a tortilla wrap, top with some chicken, a big dollop of the salsa and some Greek yogurt. Finish off with extra fresh herbs and a squeeze of lime, if needed.