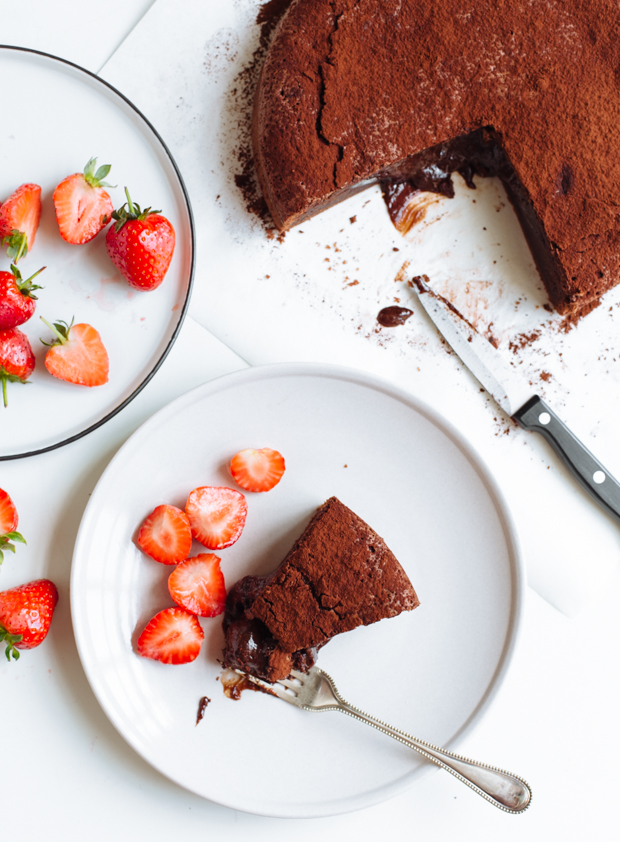 Yesterday was my mom's birthday. For the past ten years or so, I'm not around to celebrate with her, but I always try to mark the occasion by making her a delicious dessert. Even though she's not around to enjoy it, I'm always very happy to do it (and eat it, of course). Last year it was this airy, crunchy and fruity cookie & raspberry tart, but this time, I went the crowd-pleasing  molten chocolate way.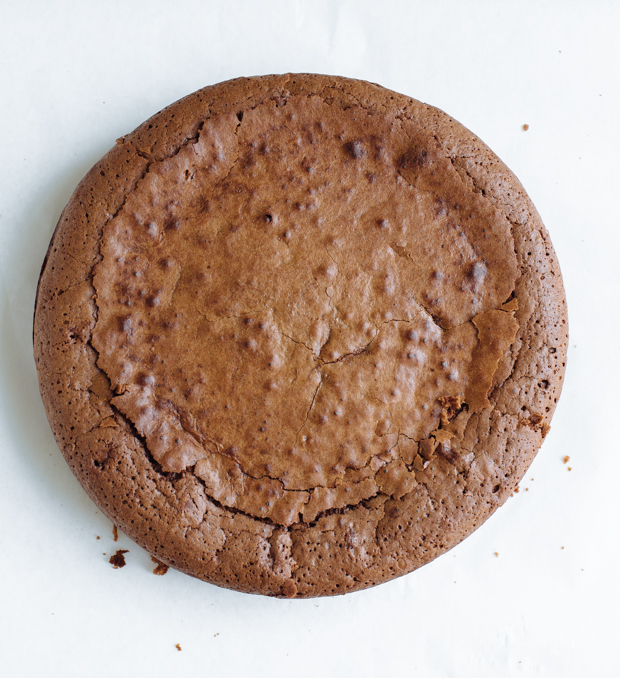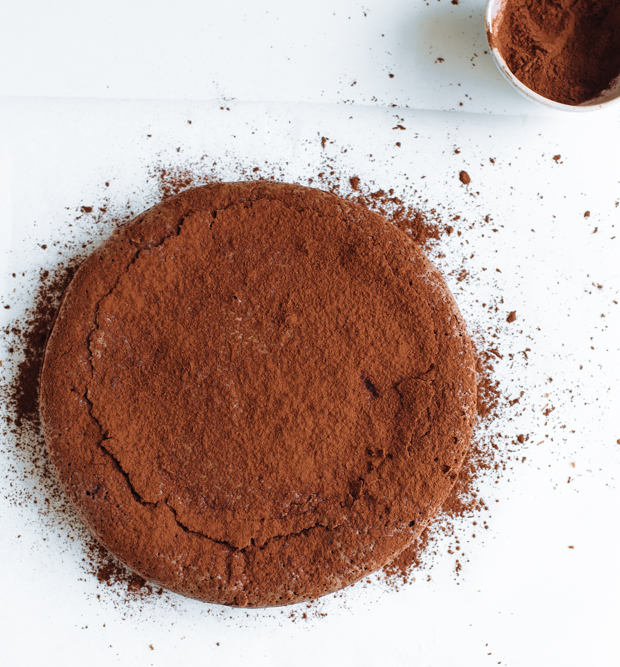 This is one of my favourite recipes, given to me by my friend Kat, who has quite a soft spot for my mom, so all the more reason to use it for the festivities. It really is the simplest, most delicious chocolate cake recipe and ever since I got my hands on it, I've been making it with a worryingly frequency. Butter, dark chocolate, sugar, eggs, a little flour and a good pinch of sea salt flakes is all you need- and, since chances are you'll probably have all of the above available almost at all times, I guarantee this will become a staple. I've doubled the original recipe for a more lofty cake and also added a few drops of coffee extract, especially for my coffee lover mom.
So here it is, the most kick-ass molten chocolate cake to celebrate the most kick-ass, amazing woman in my life- HAPPY BIRTHDAY!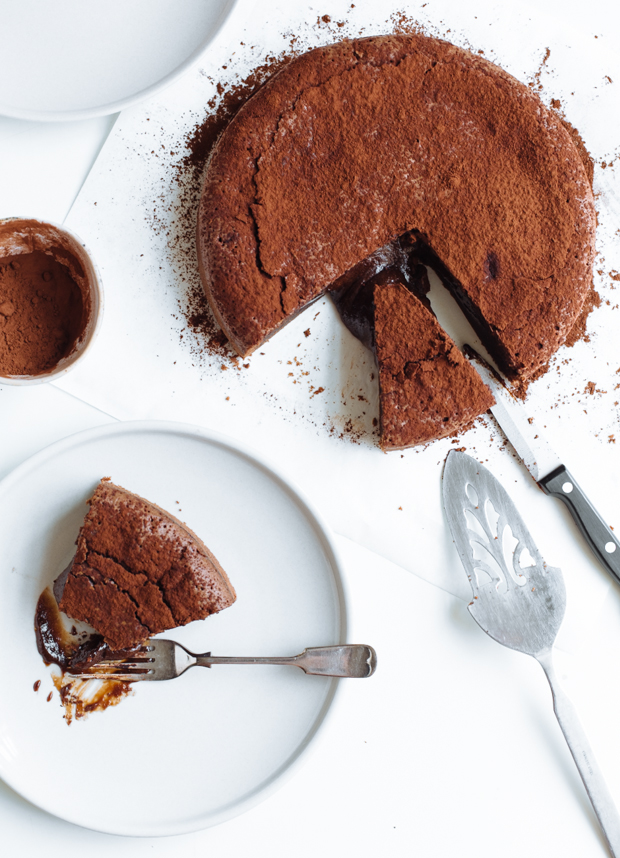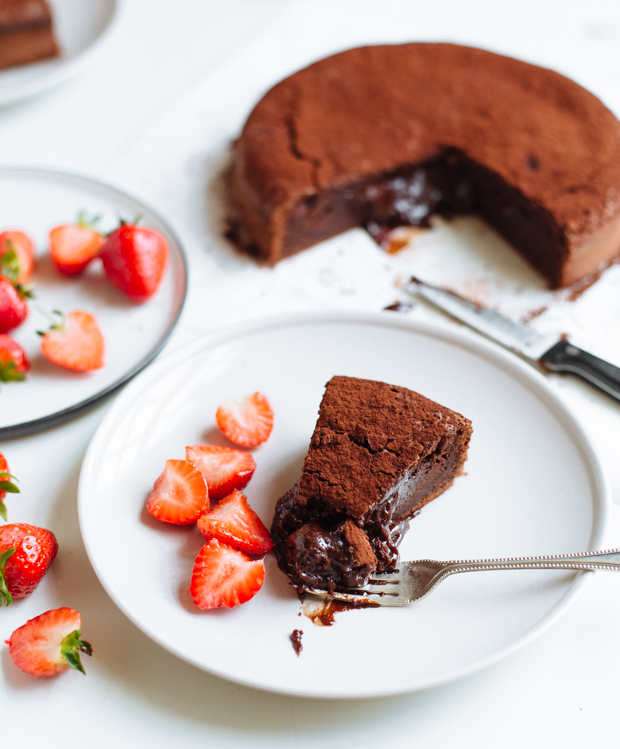 Molten chocolate cake
INGREDIENTS
250 gr butter
250 gr chocolate
250 gr granulated sugar
100 gr all purpose flour
6 medium eggs
1 teaspoon coffee extract (optional)
a good pinch sea salt flakes
to serve: cocoa powder, fresh strawberries (optional)
METHOD
Preheat the oven to 180C (160C for air).
Butter and flour a round cake pan and set aside.
Place the butter and chocolate in a large bowl and melt over a pot of simmering water.
Remove from the pot, add the sugar and combine until well incorporated. Add the flour and eggs, one at a time, incorporating well after each addition (you can do this with a whisk or a hand mixer). Lastly, add the coffee extract and sea salt flakes and combine.
Pour into the pan and bake in the preheated oven until the sides are set but the centre is still quite wobbly, bearing in mind that the cake will keep cooking after you remove it from the oven. The original recipe calls for 15′- I would start there and then give it a check every 4 minutes of so. Mine took 23′.
Allow the cake to sit for about 10′, dust generously with cocoa powder and serve on it's own or with fresh berries, cream or ice cream.